Several teams in the top 10 are believed to be open to moving down. The Panthers may be preparing to do so. After acquiring Sam Darnold from the Jets, the Panthers have engaged in frequent talks about trading their No. 8 overall pick.
New GM Scott Fitterer said he has spoken with at least five teams about trading back. Carolina's draft slot falls at a position when only one of the top five quarterback prospects could be available. And teams may be keen on moving on front of the Broncos, who have a QB need and hold the No. 9 pick.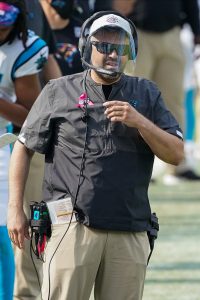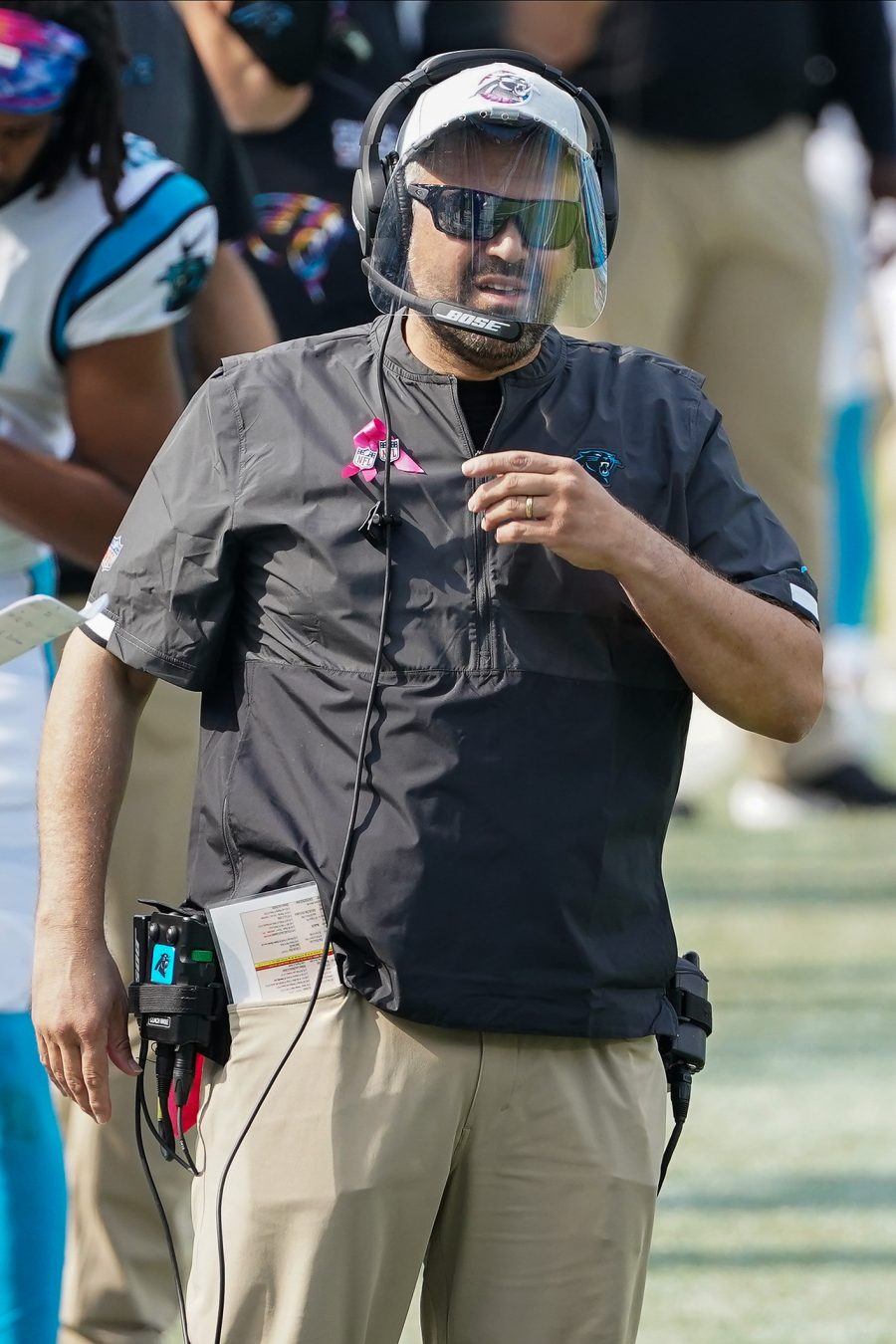 "We're very open to moving back," Fitterer said, via ESPN.com's David Newton. "It just depends on how the first seven picks go. … We'll see what the options are. We're more than willing to listen to other teams, and if they want to offer picks and we can go back and get one of the players we want and get multiple picks to help build this team, that's what we'll do."
[RELATED: Panthers Discussing Moving No. 8 Pick]
Fitterer spent 20 years with the Seahawks, who have frequently used the trade-down option to accumulate draft capital. The first-year Carolina GM said the team has first-round grades on 16 players, which could affect how it proceeds regarding trade offers. Of the teams who loom as possible QB-seeking trade partners, two — Washington (No. 19) and Chicago (No. 20) — reside in the bottom half of the first round.
"We'll have to take a look at the players that are available when we pick and how many of those players can help us that we've identified, how far we can trade back and still get one of those players without trading out of the [top] level," Fitterer said. "We don't want to trade out of a certain level where the talent dips. We know exactly where that is in this draft."
Between picks 4 and 8, everyone but the Bengals (No. 5) has popped up as a trade-down candidate. The Falcons (No. 4), Dolphins (No. 6), Lions (No. 7) and Panthers figure to keep holding talks with teams wanting to land one of the final two coveted quarterback prospects. This potential seller frenzy — with some teams potentially wanting to move up for a non-QB as well — has created an interesting backdrop to this year's draft. In 2020, no trades occurred until the 49ers gave the Buccaneers pick No. 13. This draft figures to feature a higher-profile trade.
Fitterer previously did not rule out taking a quarterback in the first round, and while that would be unexpected — after the Panthers' Darnold trade — this talk could be a matter of driving up the market for the No. 8 pick. It could also increase the value of the picks in front of the Panthers'. Carolina is expected to pick up Darnold's fifth-year option, which would suggest the team is not in the market for a passer in Round 1. The Panthers appear willing to help a team that is, however.
Photo courtesy of USA Today Sports Images.
Follow @PFRumors