The Broncos have become the most rumored Aaron Rodgers trade destination. No close second has emerged. Prior to Rodgers-Broncos connections, Deshaun Watson loomed on the team's radar. The younger of these Pro Bowl quarterbacks remains interested in a trade to the AFC West.
Ex-Watson Texans teammate Kareem Jackson said, during an appearance on Aqib Talib's Catchin' Fades podcast (audio link), Denver is where Watson wants to end up. This might be a slight exaggeration, with NFL.com's Ian Rapoport noting Watson remains open to being traded to the Broncos but does not necessarily have them as his unquestioned No. 1 destination (Twitter link).
[RELATED: Texans' Deshaun Watson Still Wants Trade]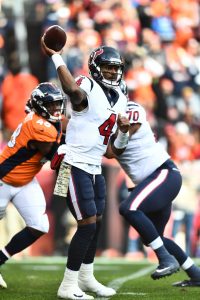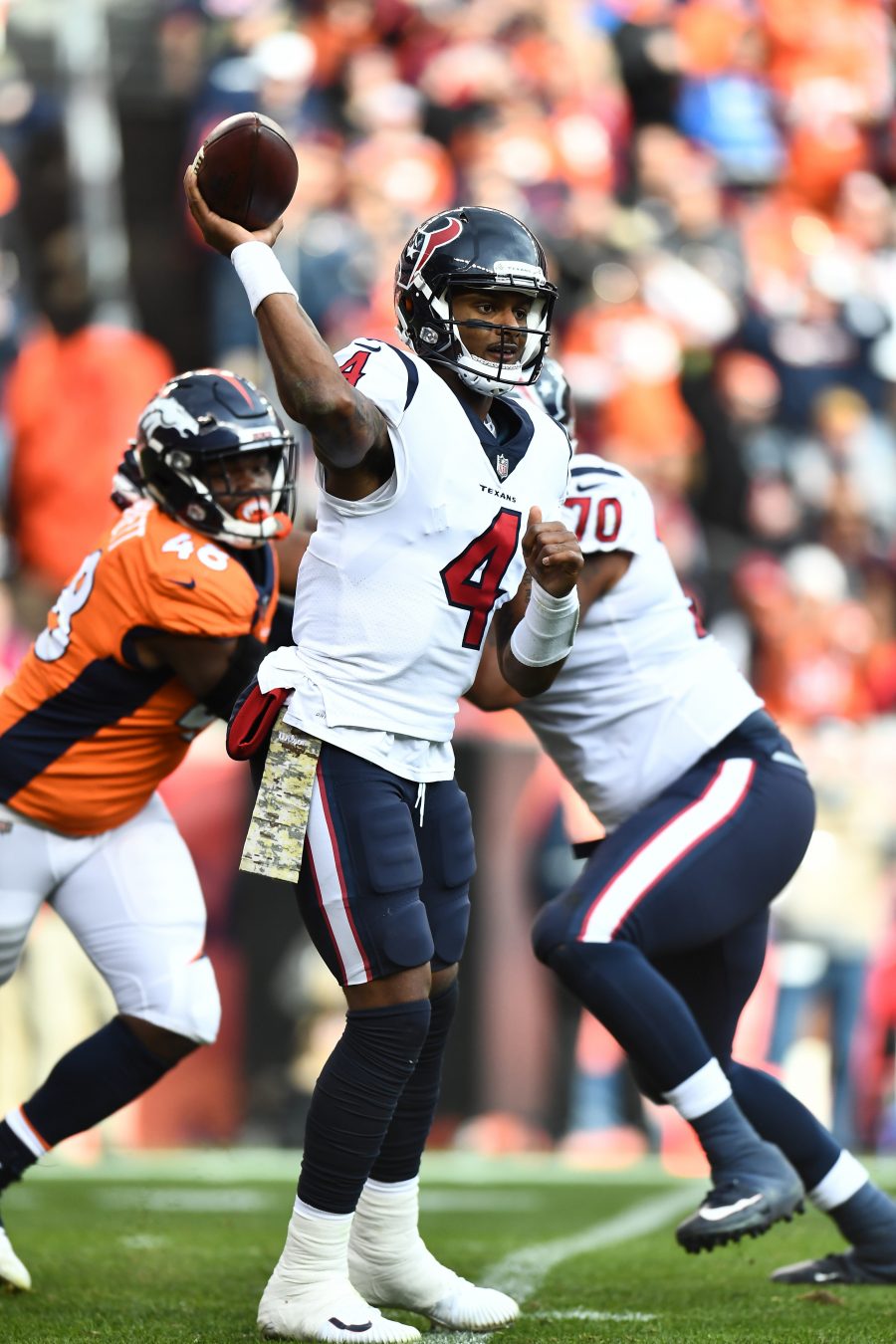 Jackson said earlier this offseason Watson was interested in the Broncos, and a subsequent report indicated the Texans quarterback was intrigued by Denver's situation. In speaking to Watson in recent weeks, Jackson said the three-time Pro Bowl QB expressed interest in Denver in March and that Colorado remains where he wants to play. Per Jackson, Watson inquired about Jackson's free agency plans — between the Broncos cutting him and re-signing him in March — and after Jackson re-signed asked the safety to communicate to the Broncos his own interest in the team. Watson has a no-trade clause, once this matter again becomes relevant.
Prospective Watson trades, of course, have been on the backburner for several weeks. Twenty-two women have accused Watson of sexual misconduct, with some alleging sexual assault took place during massage sessions. Watson has been linked to nearly 50 masseuses, with some coming out in his defense. The 25-year-old standout is a candidate for the Commissioner's Exempt List and a suspension, which certainly stands to reduce his trade appeal.
The Houston Police Department is investigating Watson. So is the NFL. It is highly unlikely a team trades for Watson until more clarity emerges about his status for the 2021 season. Depositions in Watson's civil case are slated to begin in September, though the quarterback is not set to be deposed until after the 2021 NFL season.
While the Broncos expressed interest when Watson was merely a disgruntled NFLer and not at the center of multiple investigations, it is unclear if they remain one of his suitors. The Panthers also appeared prepared to be more aggressive than the Broncos on the Watson front. Carolina ended up trading 2020 starter Teddy Bridgewater to Denver but did so after acquiring Sam Darnold. Although the Panthers picked up Darnold's fifth-year option, Watson could still be on the team's radar. The other teams most closely linked to Watson this offseason — the Dolphins, Jets and 49ers — have top-five picks invested at quarterback.
Watson and Rodgers are each represented by the Athletes First agency, CBS Sports' Joel Corry notes (via Twitter). Rodgers placed the Broncos as an acceptable destination in April and remains interested in the Packers trading him to Denver. Watson is 12 years younger, but the Broncos prefer Rodgers as a trade target. Considering Rodgers' accomplishments and Watson's off-field issues, this makes sense. Neither the Packers nor Texans have relented, though Houston's moves — signing Tyrod Taylor, drafting Davis Mills in Round 3 — point to the franchise preparing not to have him this season.
Photo courtesy of USA Today Sports Images.
Follow @PFRumors