3:35pm: This unfortunate situation appears to have ended on a positive note. The Vikings released a second statement regarding Griffen, indicating the veteran defensive end came out of his home peacefully and is now receiving care (Twitter link).
11:45am: We have a developing story on Vikings DE Everson Griffen. Early Wednesday morning, as Ben Goessling of the Star Tribune writes, Griffen posted to Instagram screenshots of text messages he sent to his agent, Brian Murphy. Those messages asked Murphy to call 911 because "people are trying to kill me."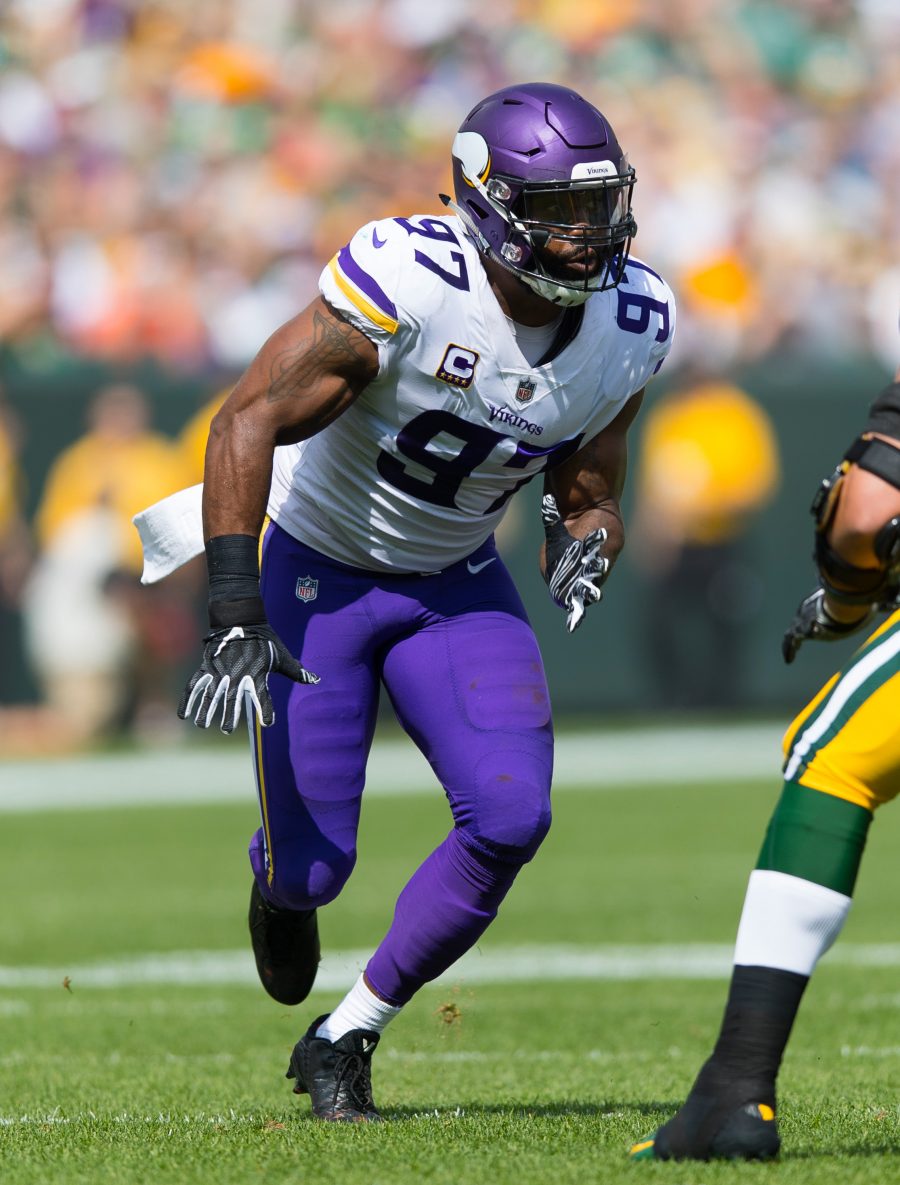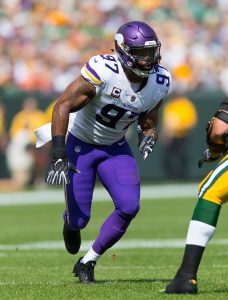 Around 3am, Griffen called police himself and requested assistance. He told the dispatcher that he had fired a round and that someone was with him, but police later said that no intruder was found and no one was injured.
Per the news release from the Minnetrista PD, which Lou Raguse of KARE 11 tweeted out, the police and Vikings staff members have been in contact with Griffen, but Griffen has refused to come out of his home. However, officers are confident that Griffen is alone in the house.
The team issued the following statement:
"Vikings representatives and the team's mental health professionals have been on-site at Everson Griffen's home since early this morning and are cooperating with law enforcement. Our only concern at this time is the safety and well-being of Everson and his family. We will have further comment at the appropriate time."
Head coach Mike Zimmer did not offer any insight on the matter, saying, "the only thing I can comment on is for health and well being for [Griffen's] family" (Twitter link via Chris Tomasson of the St. Paul Pioneer Press). When asked whether Griffen was safe, Zimmer replied that he did not know. GM Rick Spielman will offer further updates at some point today (Twitter link via Courtney Cronin of ESPN.com).
Today's events evoke memories of September 2018, when Griffen was involved in several bizarre incidents that led to his absence from the team for a few weeks. The soon-to-be 34-year-old later revealed in April 2020 that he lived in a sober house from October 2018 through the end of the 2018 season, and while he indicated that he was not diagnosed with a serious mental health issue like bipolar disorder, he was continuing to speak with a team of therapists, clinical psychologists, and a life coach.
He ended up earning a Pro Bowl bid in 2019 before opting out of his contract with the Vikings and splitting the 2020 season between the Cowboys and Lions. He returned to Minnesota in August, and he has been productive this year. In nine games, he has posted five sacks and has played well enough to regain his old job as the club's starting RDE. He has started the last six contests, and while Pro Football Focus considers him a middle-of-the-road contributor overall, his 79.0 pass rush grade is a top-five mark among edge defenders.
Cronin was among those to tweet about Griffen's social media posts before full-length pieces were published and the police report was released.
Follow @PFRumors