Thursday's transaction report revealed, after days of uncertainty, the Buccaneers waived Antonio Brown. As the back-and-forth between the parties persists, Brown is no longer a member of the team.
Brown has announced he will undergo ankle surgery, which would certainly make the prospect of a team claiming the mercurial star highly unlikely. A Brown claim would be known by Friday afternoon. Brown was not waived with an injury designation, Greg Auman of The Athletic tweets.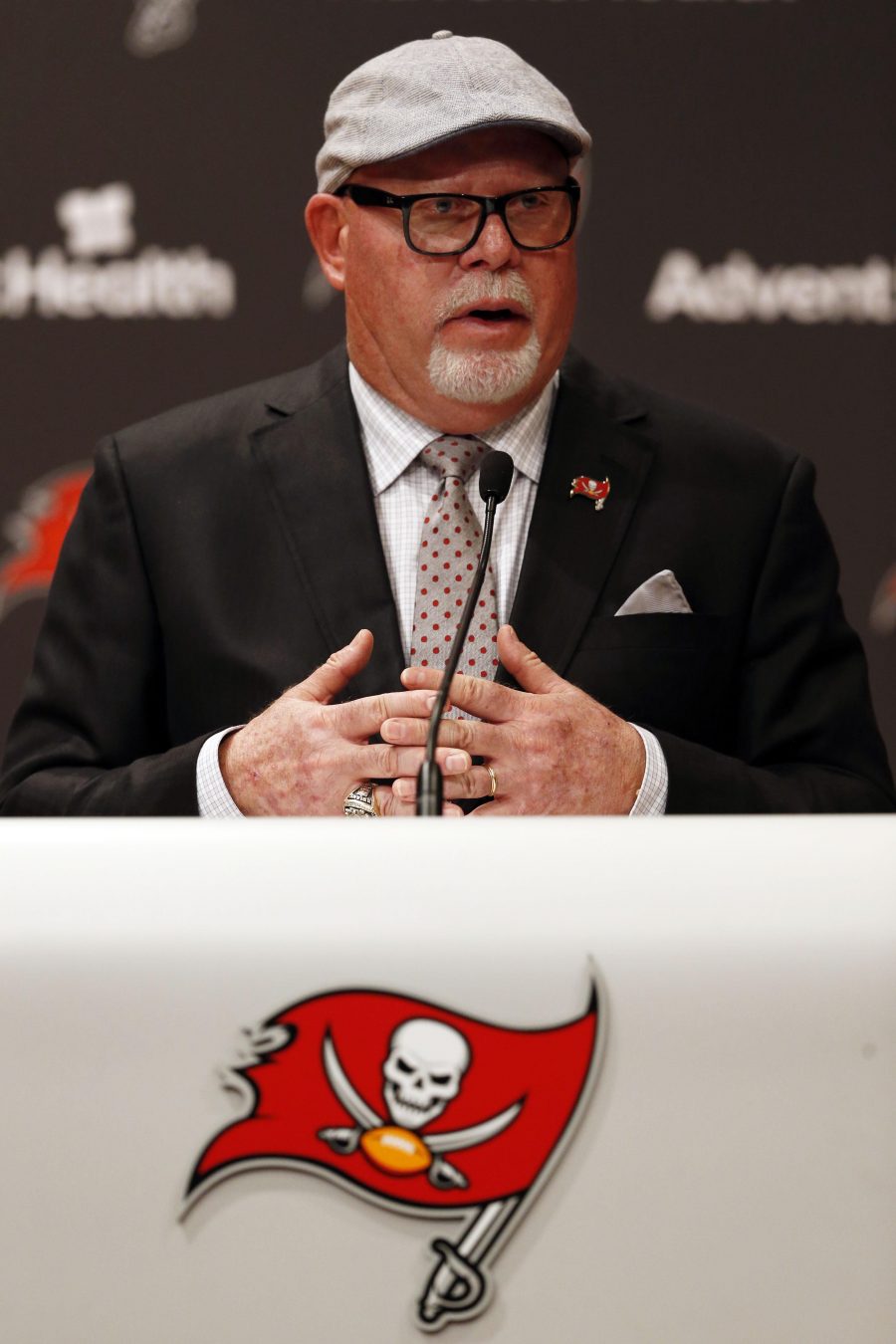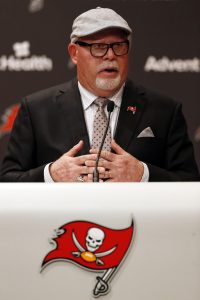 This marks the fourth time in the past two-plus years a team has parted ways with Brown. The Steelers traded him to the Raiders in March 2019, and the Raiders released him after a turbulent training camp. The Patriots released Brown in September 2019, after deploying him in one game. Because the trade deadline has long since passed, Brown is subject to the waiver wire. But he is likely headed back to free agency.
Brown's latest exit stems from his midgame walkout against the Jets. Although Bruce Arians said immediately after the game Brown was done in Tampa, the Bucs spent days weighing their options on separating from the 12th-year veteran. Part of the delay appeared to center around the prospect of yet another team giving Brown an opportunity. After a Brown's statement that accused the Bucs of forcing him to play through injury surfaced Wednesday night, the defending champions cut their losses.
Arians countered AB's assertions Thursday, indicating Brown's refusal to re-enter Sunday's Jets matchup took place because he was frustrated about targets.
"He was very upset at halftime about who was getting targeted," Arians said, via Mike Florio of Pro Football Talk. "Got that calmed down; players took care of that. It started again on the sideline. We called for the personnel group that he had played in the entire game. He refused to go in the game. That's when I looked back and saw him basically wave off the coach. I then went back, approached him about what was going on. 'I ain't playing.' What's going on? 'I ain't getting the ball.' That's when I said, 'You're done. Get the eff out of here.'"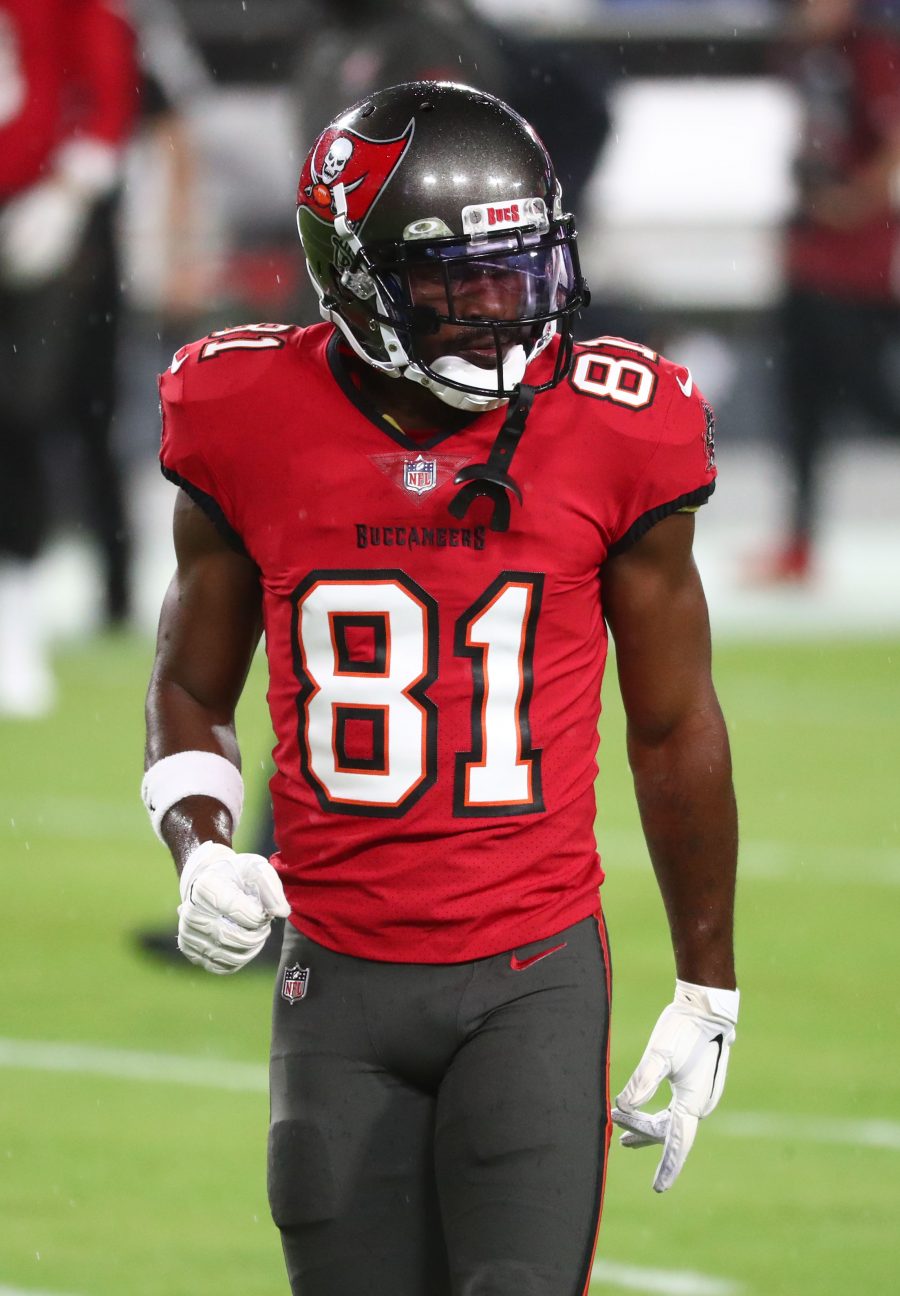 The optics of Brown jogging and dancing as he left the field at MetLife Stadium are not great for his stance that injury was behind the dismissal, but he did not practice after aggravating his ankle malady on Dec. 29. Brown nevertheless suited up and caught three of the five passes thrown his way for 26 yards.
The Bucs gave Brown an incentive package that would have guaranteed him $334K by reaching 50 catches. That was merely Brown's lowest-tier incentive, but it became relevant after he missed nine games because of contracting COVID-19, being suspended due to his faked vaccine card, and the ankle injury. Brown collected a $2MM signing bonus and $1.1MM in base salary this season, but issues staying on the field cost him incentive dollars.
Interestingly, Bucs GM Jason Licht added that Brown asked last week, despite coming off a three-game suspension, for his $2MM in remaining incentives to be guaranteed. The Bucs, understandably, declined. Licht also said Brown did not communicate his ankle was bothering him pregame or during the game (Twitter links via ESPN's Adam Schefter). Regardless of how we got here, this marks yet another messy exit for Brown, who was on a first-ballot Hall of Fame path before his Steelers divorce.
Brown's intention to undergo surgery stands to end his season. This release comes barely a week after Arians praised AB for growing while in Tampa. Arians had said Brown being cut because of the fake vaccination card was in play but agreed to take him back after his suspension ended. While the Bucs are the latest team to regret taking the gamble on Brown's talent — a move Arians initially resisted before Tom Brady's preference won out — the former All-Pro played well, for the most part, when available this season. Based on recent history, it would not shock if Brown resurfaced elsewhere in 2022. But his age (34 this summer) and obvious baggage will work against him.
Follow @PFRumors