Chargers' safety Derwin James is currently set to head into the fifth year of his rookie contract, after the team exercised his fifth-year option in April of last year. According to Tyler Dragon of USA Today, there's mutual interest in getting a long-term extension done, but negotiations will not start until the summer.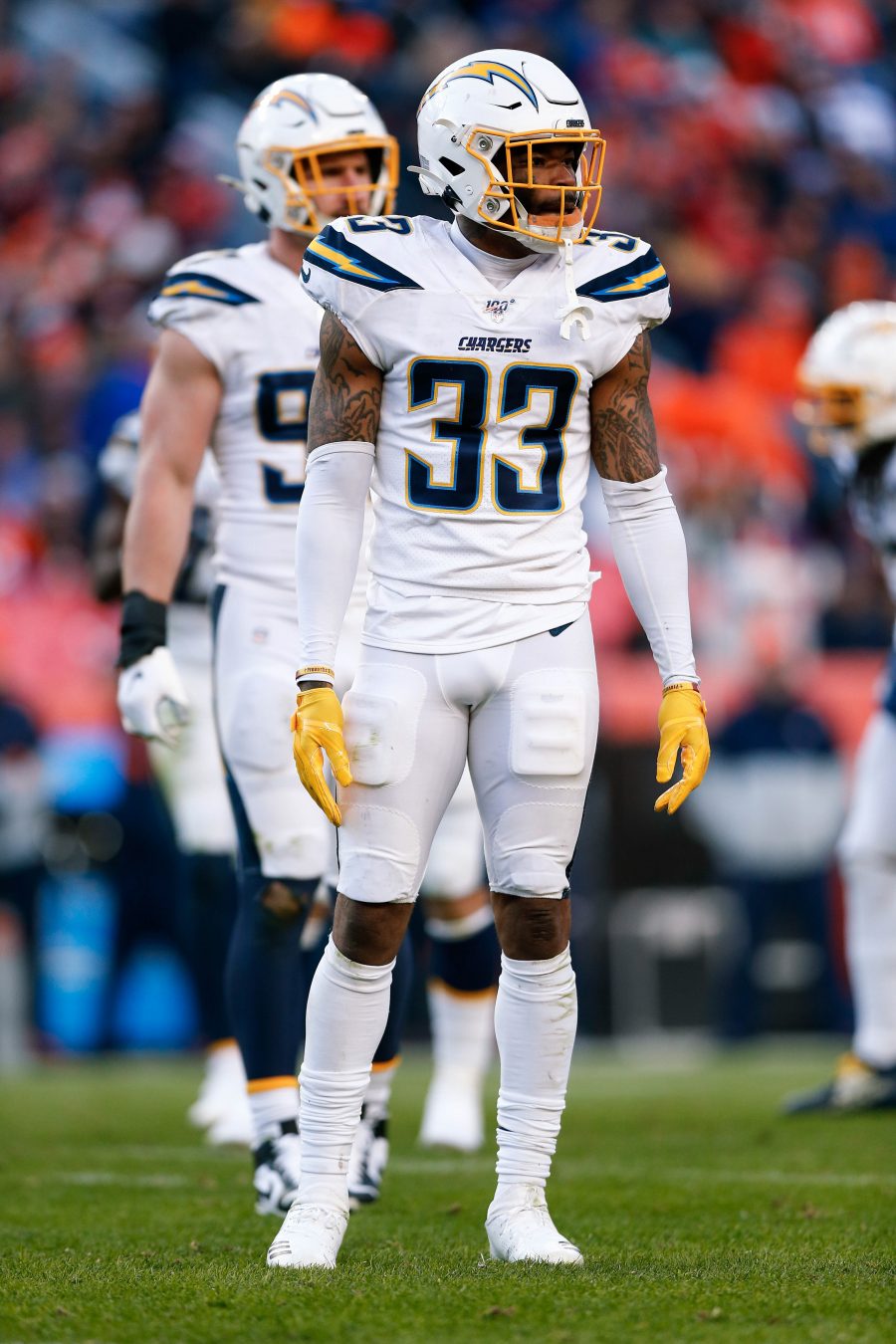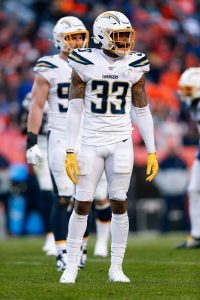 James was a first-round draft pick for the Chargers in the 2018 NFL Draft. The Florida State prospect shot out of a cannon finishing second in Defensive Rookie of the Year voting and being announced as a first-team All-Pro and a Pro Bowler in his rookie season. His sophomore season was cut short after having surgery due to a stress fracture in his right foot. His 2020 NFL season got cut short before it even started with James suffering a torn meniscus a week before the team's season opener. James made his long-anticipated return to the gridiron this past season, returning to form while making his second Pro Bowl team and finishing third in Comeback Player of the Year voting.
James' numbers won't pop out at you. Even when only looking at his two full seasons of play, his totals of 5 interceptions, 3 forced fumbles, 5.5 sacks, and 11.0 tackles for loss over two years won't rank anywhere near the top of any position groups. While the Chargers list him as a safety, his role is much closer to a glorified linebacker. When healthy, James will absolutely be one of the team's top tacklers. He has a nose for the football and can find his way to the ball-carrier effectively. And, while not elite in any of the above statistical categories, his ability to cover, force turnovers, rush the passer, and make plays behind the line of scrimmage make him a valuable asset to the Los Angeles defense. It is truly his versatility they value.
It is this same versatility that makes a contract discussion for James a troubling concept. Do they pay James like a top-tier strong safety or shell out a little extra to pay him like a top tier linebacker?
The top safeties in the game, that don't play exclusively in a free safety role, are players like Budda Baker ($14.75MM aav), John Johnson ($11.25MM aav), and Micah Hyde ($9.63MM aav). The top linebackers in the game, that aren't pass-rushing specialists, are players like Darius Leonard ($19.7MM aav), Bobby Wagner ($18MM aav), and C.J. Mosley ($17MM aav). So, obviously, if you were going to pay him like you play him, James' extension numbers should be closer to the $17-20MM per year range than the $9-15MM per year range.
Luckily, there is a very similar player in the NFL who has set a precedent for James and the Chargers to work off of: Seahawks' safety Jamal Adams. Adams doesn't play the field like a normal safety, either. He only has four career interceptions to his name. He does tend to make more plays on the ball when it's in the air totaling 33 passes defended over five seasons. Adams also tends to get to the quarterback and make plays in the backfield more often than James. In 2019 & 2020 alone, Adams racked up 16.0 sacks and 21.0 tackles for loss, contributing to his career totals of 21.5 and 43.0 respectively.
As of right now, if the Chargers were to offer James an extension before he plays out his fifth-year option, I would expect the offer to look a bit like a watered-down-version of Adams' deal. Upon finishing his first season in Seattle after being traded from the Jets to the Seahawks, Adams signed a four-year deal worth $70MM, averaging $17.5MM per year. Based off of Adams' deal, I would expect Los Angeles to offer James a three- to four-year deal in the range of $12-15MM per year. James' injury history will likely keep him from reaching the top-tier numbers of Adams.
That being said, with James lacking the statistical output in college, as well, the Chargers did draft him largely based off of his potential. With injuries keeping James from fully displaying his abilities over the past four years, maybe the Chargers will have much more faith in him than he's been able to show thus far. They value him as a player and a leader, making him a team captain this past season. Perhaps they will offer him a long-term contract that reflects that.
Follow @PFRumors