Neither Deebo Samuel nor Nick Bosa participated fully during the first day of 49ers minicamp. Samuel did not go through any on-field work with the team, while Bosa shut down his activity following individual drills. Neither had participated in the team's OTA sessions.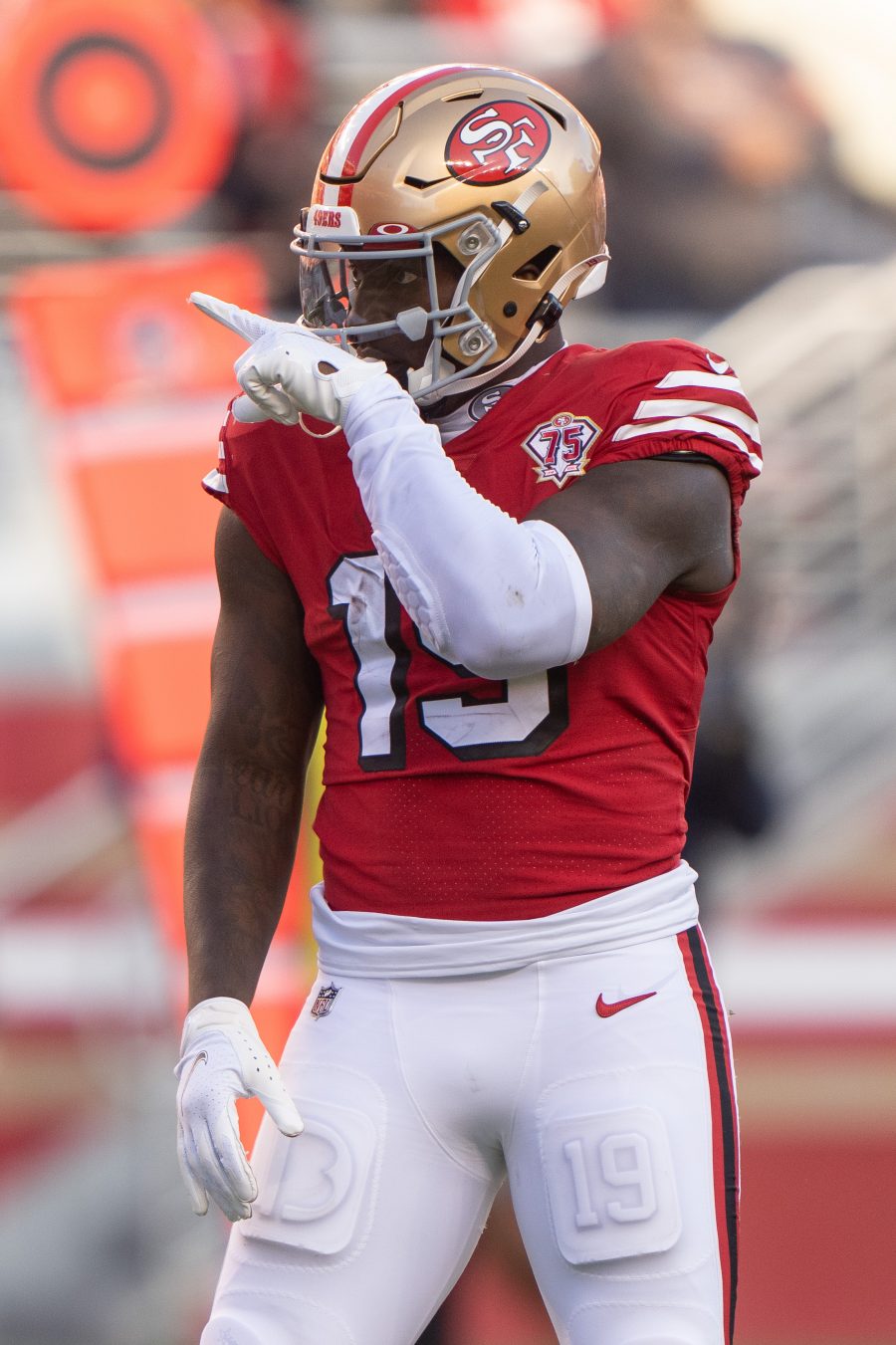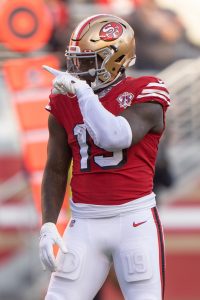 Samuel showing up represented a good sign for the 49ers, however, and Kyle Shanahan confirmed the team continues to discuss an extension with its All-Pro wide receiver, via Cam Inman of the San Jose Mercury News. The sixth-year San Francisco HC is confident the parties will hammer out a deal before the season, per The Athletic's David Lombardi (on Twitter).
Shanahan passed on addressing whether Samuel's trade request is still on. That request surfaced before A.J. Brown's $25MM-per-year Eagles deal came to pass. With Samuel connected to $25MM ahead of that contract, for a player who has yet to put together an All-Pro season, it will be interesting to see if the 49ers are willing to pay him $10MM north of George Kittle's tight end-leading AAV. Other than Pierre Garcon's five-year, $47.5MM contract, the 49ers have not paid much at the receiver position under Shanahan. The 49ers' initial offer was believed to come in south of $19MM per year.
Although the 49ers' murky negotiations with Samuel are underway, Shanahan said the team has not begun any talks with Bosa. Samuel is going into a contract year, while Bosa's rookie deal includes a fifth-year option — one the 49ers made the simple decision to exercise last month. The former No. 2 overall pick is tied to an $895K 2022 salary and $17.9MM fifth-year option price.
While Shanahan expects Bosa to be a 49er "for a very long time," the team may not end up completing a deal with the two-time Pro Bowler this offseason. John Lynch said a Bosa deal has been budgeted, but a few other key pass rushers' timelines — from Aaron Donald to T.J. Watt to Joey Bosa — included extensions ahead of their fifth seasons. Myles Garrett signed his Browns re-up after his third season, but that serves as an outlier among top-tier edge rushers. Von Miller's Broncos extension did not come to pass until after his fifth season. None of those teams had a Samuel-type situation to address, either. That and Jimmy Garoppolo's $26.9MM cap number will continue to cloud matters with the younger Bosa.
Follow @PFRumors