The 49ers discussed Deebo Samuel trades during the draft, after the wide receiver made a request to be moved in the days prior. But John Lynch has continued to insist the All-Pro is not available. The sixth-year GM reaffirmed this stance last week.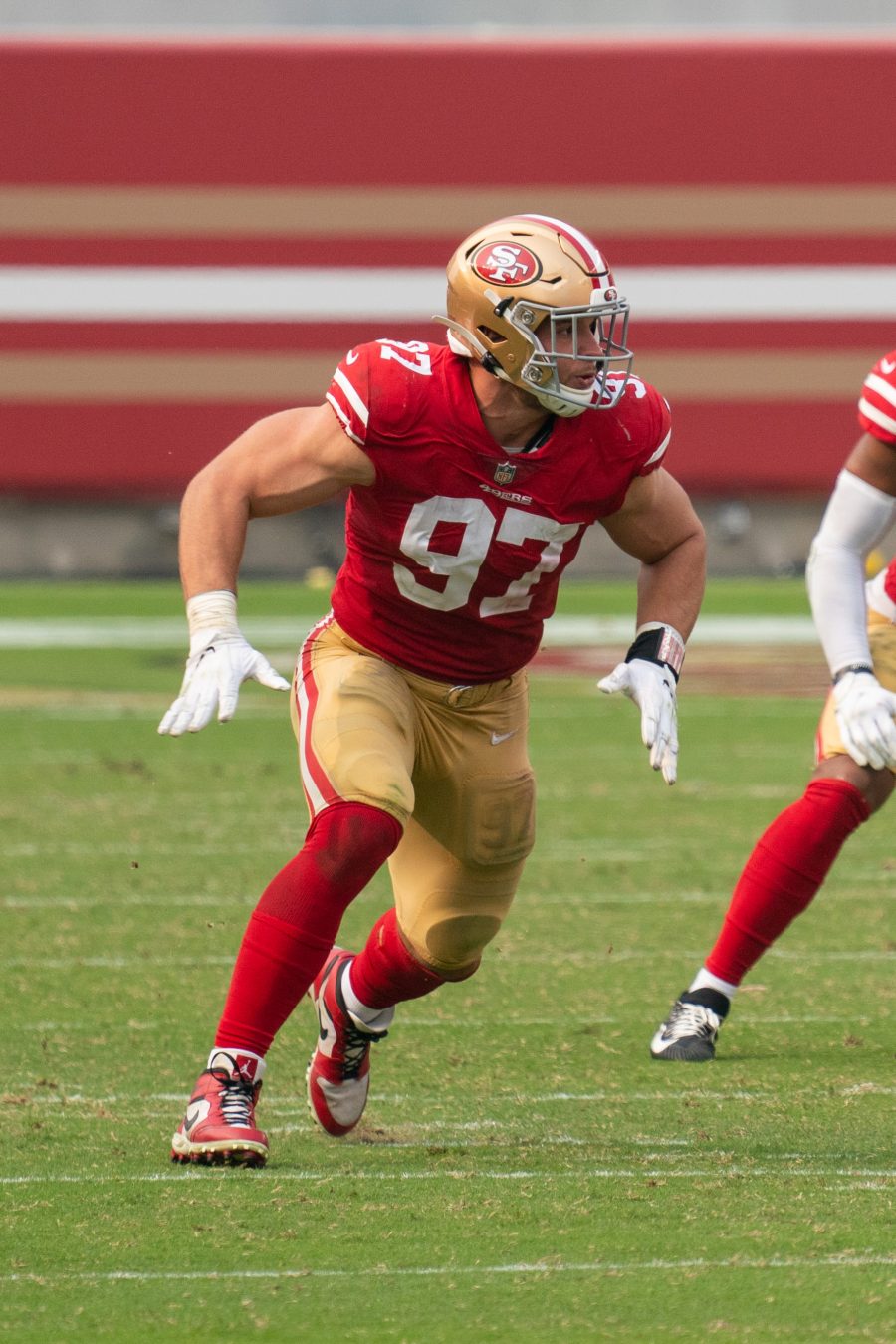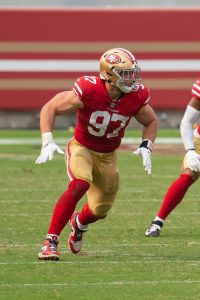 Samuel is not expected to wage a holdout. He will report for 49ers minicamp this week, Ian Rapoport of NFL.com tweets. This does not necessarily mean the 49ers are out of the woods here, but Samuel showing up after missing OTAs represents a positive development for the team. San Francisco's minicamp starts Tuesday.
Issues from Samuel's contract to his role in Kyle Shanahan's offense to even his desire not to live in California factored into the trade request. The 49ers' trade talks leading up to and during the draft, however, were not believed to be substantial. For now, Samuel remains a 49er and on track to play a fourth season with the team that drafted him.
Since Samuel's trade request, the Titans balked at paying A.J. Brown, sending him to the Eagles for a package involving a first-round pick. The Eagles then gave the 2019 second-round pick a $25MM-per-year deal (third among wideouts) that included $56MM fully guaranteed (first). With Samuel having an All-Pro honor on his resume, he can make the Brown AAV his floor. Samuel was asking for around $25MM per year before the Brown contract emerged. That complicates matters for a cap-strapped 49ers team still carrying Jimmy Garoppolo's $26.9MM cap number. Garoppolo has been excused from minicamp, but his contract is an issue for a team with Samuel and Nick Bosa extensions on the radar.
The 49ers have not been high on paying wide receivers since Shanahan's first year, when the team doled out a midlevel Pierre Garcon contract. Garcon did not excel in San Francisco and lasted two seasons with the team. After that, the 49ers turned to the draft at receiver, selecting Samuel and Brandon Aiyuk early. The team said it had a Samuel extension budgeted months ago, but that was before the deals for Brown, Davante Adams and Tyreek Hill changed the market. The 49ers' initial Samuel offer was believed to have come in below $19MM per year.
Bosa looks set to be at minicamp as well. Joining Samuel in skipping 49ers OTAs, Bosa was at the team facility this week, Rapoport adds (on Twitter). The fourth-year defender will, in fact, report to minicamp, Matt Barrows of The Athletic notes. Bosa can aim to surpass T.J. Watt as the NFL's highest-paid edge rusher. Watt is tied to a $28MM-per-year deal. Although Aaron Donald is now earning more than $31MM annually on his recent reworking, Watt's contract will likely be more pertinent in the 49ers' Bosa talks.
Follow @PFRumors