Preparing to start the Trey Lance era, the 49ers are — as of now, at least — not planning to deal away their most versatile weapon. Deebo Samuel's trade request is not expected to lead to a deal, with The Athletic's Connor Hughes noting the 49ers have "zero intention" of parting ways with the All-Pro weapon (Twitter link).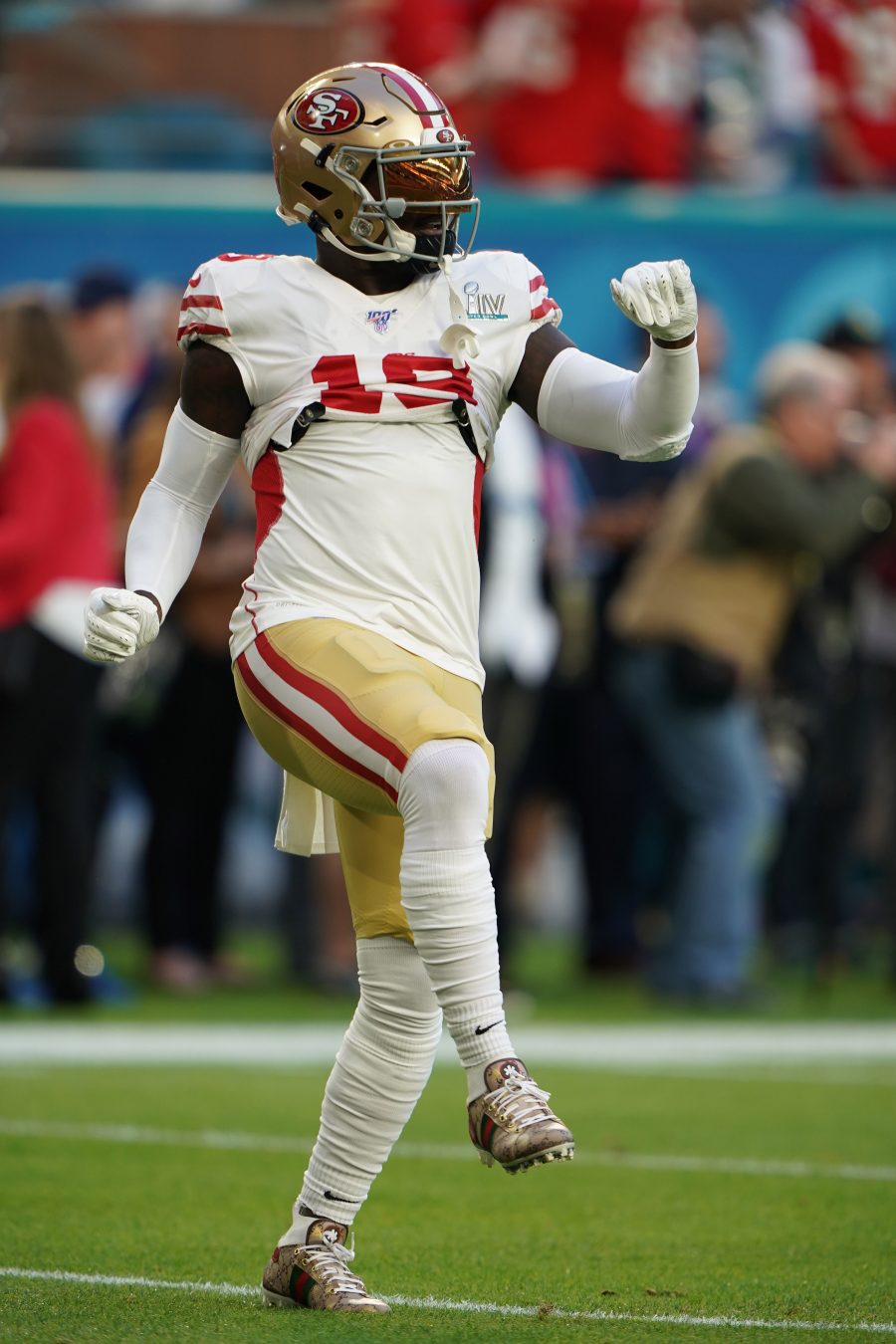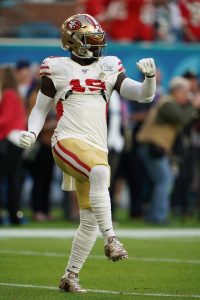 Employing former 49ers assistant Mike LaFleur as their offensive coordinator and having not exactly kept a secret they are chasing wide receivers, the Jets do not expect Samuel to be dealt — unless a team submits a monster offer — according to USA Today's Josina Anderson (on Twitter). Gang Green has monitored Samuel's market, along with D.K. Metcalf's, after striking out on wideouts earlier this offseason. No deal is imminent, though NFL.com's Tom Pelissero said during an appearance on the Rich Eisen Show this trade request occurred weeks ago (video link).
[RELATED: Samuel, Brown, McLaurin Won't Participate In Offseason Programs]
The Jets have two top-10 picks, a low-cost quarterback and staffers familiar with Samuel's talents; they would make sense as perhaps the lead suitor here. They were prepared to pay Tyreek Hill a top-market contract. Samuel, 26, is two years younger and coming off his first All-Pro campaign. A team parting with a stronger offer than what it took for the Dolphins to acquire Hill would likely be necessary here, Hughes adds.
The 49ers have eyed a Samuel extension for a while now, with John Lynch indicating in February such a deal has been budgeted. Removing Samuel from the 49ers' first Lance-directed offense would create an immense challenge for Kyle Shanahan. San Francisco has Lance tied to a rookie deal, opening the door for Samuel and Nick Bosa re-ups. This regime did trade DeForest Buckner after intending to extend him, but Samuel has proven essential at a thinner position for the 49ers compared to their defensive line surplus at the time of the Buckner deal.
Samuel's hesitancy about a 49ers extension does involve his increased usage as a running back, Pelissero adds. The 49ers gave the physical receiver 59 carries last season, tying Tavon Austin's 2017 output for the most by a wide receiver since the 1970 AFL-NFL merger. Samuel is the only player in NFL history to compile 1,400-plus receiving yards and 300-plus rushing yards in a season. Although Samuel averaged 6.2 yards per carry, concerns about wear and tear are understandable here. This is an issue the other teams with contract-year wideouts do not have to navigate and one of the more intriguing wrinkles affecting a player's long-term future with a team to surface in a while.
Follow @PFRumors