Linked to a possible Buccaneers agreement ahead of training camp, Rob Gronkowski had said another retirement was a true consideration. The future Hall of Fame tight end is following through on that, telling NFL reporter Jordan Schultz he is retiring after 11 seasons (Twitter link). Gronkowski subsequently announced his decision (via Instagram).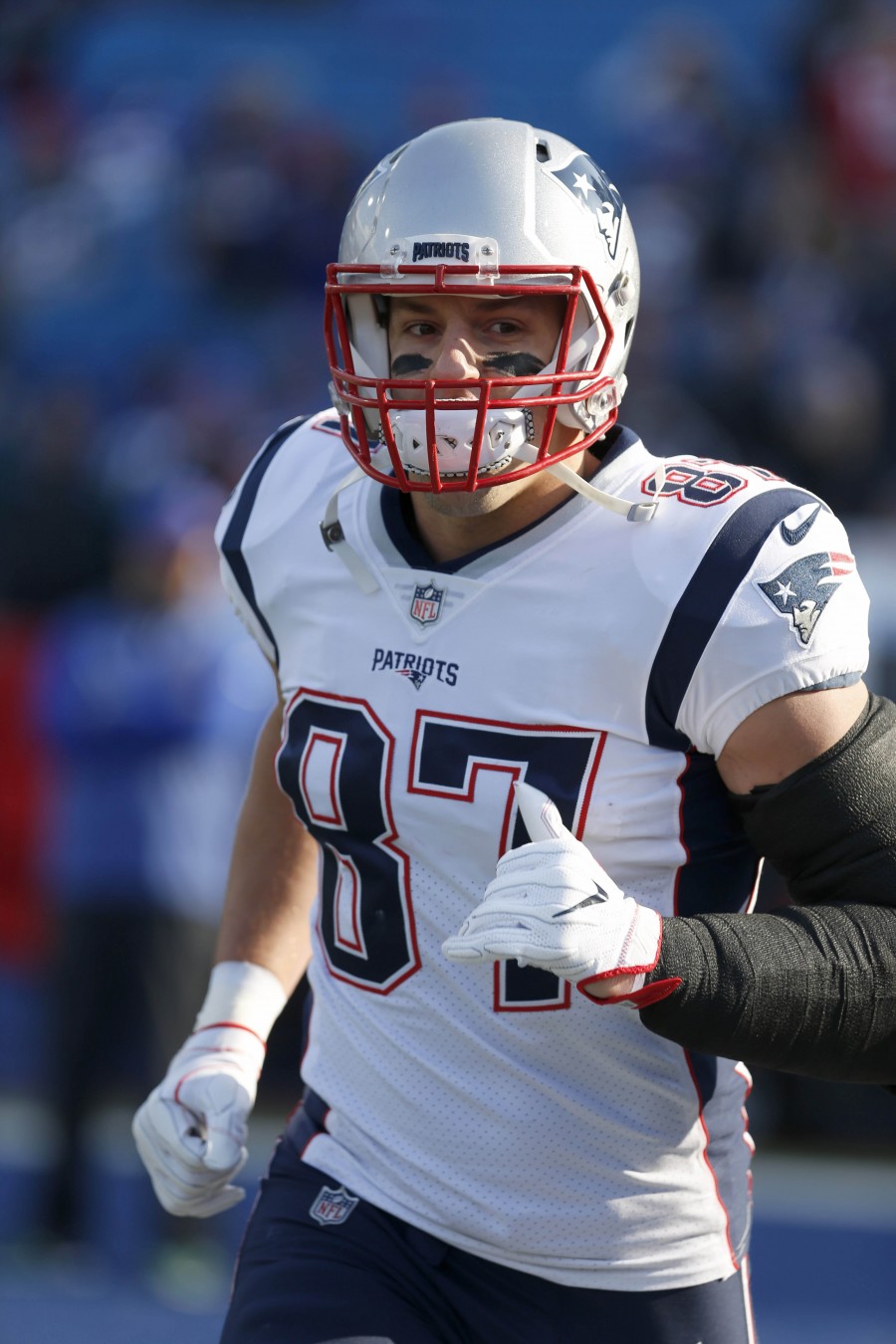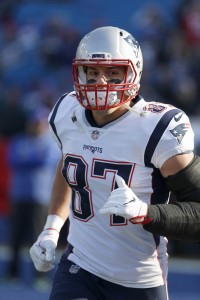 Gronkowski, 33, played a key role on the past two Bucs teams, re-emerging from a 2019 retirement to join Tom Brady in relocating to Tampa. His exit will leave the Bucs shorthanded at tight end. O.J. Howard joined the Bills in March. Gronk, who secured a spot on the NFL's 100th Anniversary team before his Bucs stint began, will leave the game as one of his era's defining players.
"I will now be going back into my retirement home, walking away from football again with my head held high knowing I gave it everything I had, good or bad, every time I stepped out on the field," Gronkowski said. "The friendships and relationships I have made will last forever, and I appreciate every single one of my teammates and coaches for giving everything they had as well.
"From retirement, back to football and winning another championship and now back to chilling out, thank you to all."
The Bucs learned of Gronk's decision last week, Rick Stroud of the Tampa Bay Times tweets. This transaction will lead to a $5MM 2022 dead-money charge. Gronkowski has resumed his career after this sort of announcement before, and his agent, Drew Rosenhaus, said he would not be surprised if his client answered a call from Brady to return during the season (Twitter link via ESPN.com's Adam Schefter). For now, however, Gronk retirement No. 2 is upon us.
Barely two weeks ago, the Bucs were confident they could convince Gronkowski to return for another season — one that could end up being Brady's true finale. But the soon-to-be 45-year-old quarterback will once again soldier on without his top NFL sidekick. Gronk's 2019 exit resulted in Brady having a down season, his Patriots finale. While the Bucs have positioned the legendary (and recently unretired) QB better in terms of weaponry than the Pats did in the late 2010s, Tampa Bay relied on Gronk at points during its Brady-fueled ascent over the past two seasons.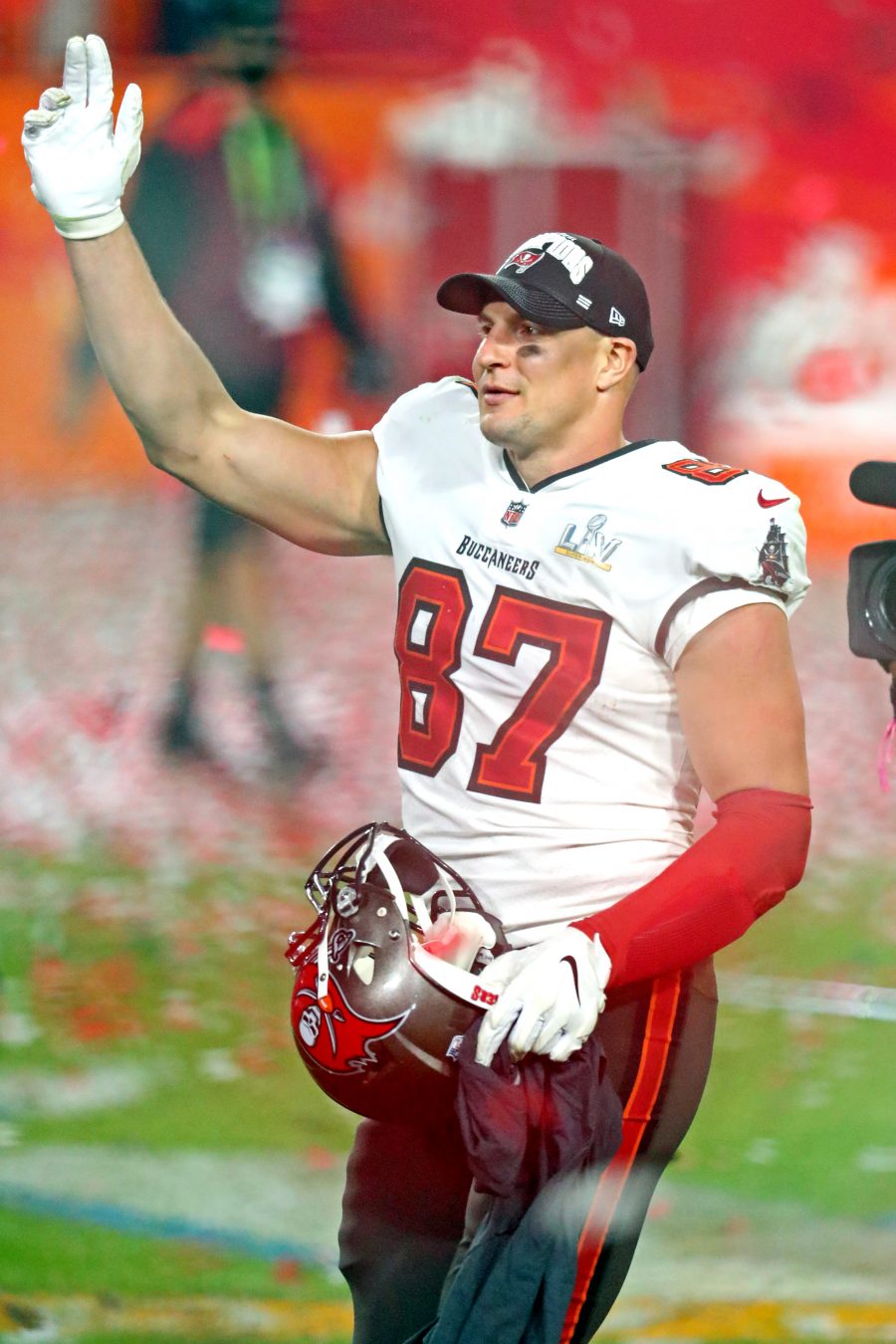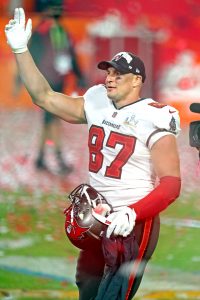 A four-time first-team All-Pro, Gronk will be a surefire candidate for first-ballot Canton induction in 2027 — assuming he does not again unretire. He added 13 more touchdown receptions to his career ledger, which stands at 92 (third-most by a tight end). His 17 touchdowns in 2011 remain the single-season tight end record. That showing prompted the Pats to give their breakout star a six-year, $54MM extension in 2012. That deal ended up covering his entire New England career and became an issue for both Gronk and the tight end market as a whole.
In terms of playoff scoring, Gronk is on his own tier between Jerry Rice and the field. The former Pats and Bucs pass catcher's 15 postseason touchdown catches lead all non-Rice performers by at least three. Gronk has scored two touchdowns in multiple Super Bowls, including Super Bowl LV as a Buccaneer, and came through with a pivotal deep grab to help the Patriots secure their sixth championship three seasons ago.
Gronk will fall short of the career totals amassed by the likes of Tony Gonzalez and Antonio Gates, but for sheer dominance, he rivals not only any tight end to play the game but just about any pass catcher. The 2010 second-round pick's emergence helped Brady remain a top-tier quarterback into his 40s. The 6-foot-6 cog posted four 1,000-yard seasons, collected four Super Bowl rings and won Comeback Player of the Year honors in 2014. Despite Gronk's shorter career compared to some of his positional peers, the Arizona alum's 32 100-yard games are the most by a tight end in NFL history.
Injuries, however, plagued the gregarious superstar for most of his career. Gronk suffered a high ankle sprain in the 2011 AFC championship game, limiting him for Super Bowl XLVI, and missed time due to a fractured forearm in 2012. After remaining relatively healthy from 2014-15, following a 2013 ACL tear, Gronkowski sustained a herniated disk that knocked him out for much of the 2016 season. He missed part of the 2017 AFC title game due to a concussion and was hobbled during the '18 campaign. Upon returning from the 2019 sabbatical — one that involved extensive WWE work — Gronk surprisingly did not miss a game for the 2020 Bucs. But he missed five games due to a rib injury last season.
That string of 2010s injuries knocked the then-Patriots dynamo off his perch as the game's unquestioned top tight end, but he proved effective in spurts in 2018 and with the Bucs, who suddenly feature a glaring void on offense. Tampa Bay still has Cameron Brate returning. After seeing Howard and Gronkowski eclipse his profile for years, Brate — a ninth-year Buccaneer who posted 500-plus-yard seasons back in 2016 and '17 — could return as a starter. The Bucs also drafted Day 3 tight ends Cade Otton (Round 4) and Ko Kieft (Round 6) this year. If the Bucs want another vet to replace Gronkowski, Eric Ebron, Jimmy Graham, Jared Cook and Kyle Rudolph are free agents.
A year after the Bucs went into a season with two All-Decade-teamers (Gronkowski and Antonio Brown) supplementing Pro Bowlers Mike Evans and Chris Godwin, Brate stands to again be an important player ahead of his age-31 campaign. Tampa Bay was hellbent on continuity in 2021, retaining its entire Super Bowl core. This year, the team is set to be without Gronkowski, Brown, Bruce Arians, Ndamukong Suh, Jason Pierre-Paul, Ali Marpet, Alex Cappa and Jordan Whitehead.
Follow @PFRumors