Deshaun Watson's initial suspension length is unlikely to surface until at least next week, and even that announcement might not happen until the Browns break for training camp. But the likely appeal process should be expected to drag into August, complicating matters for the team that surrendered three first-round picks and change for the former Texans Pro Bowler.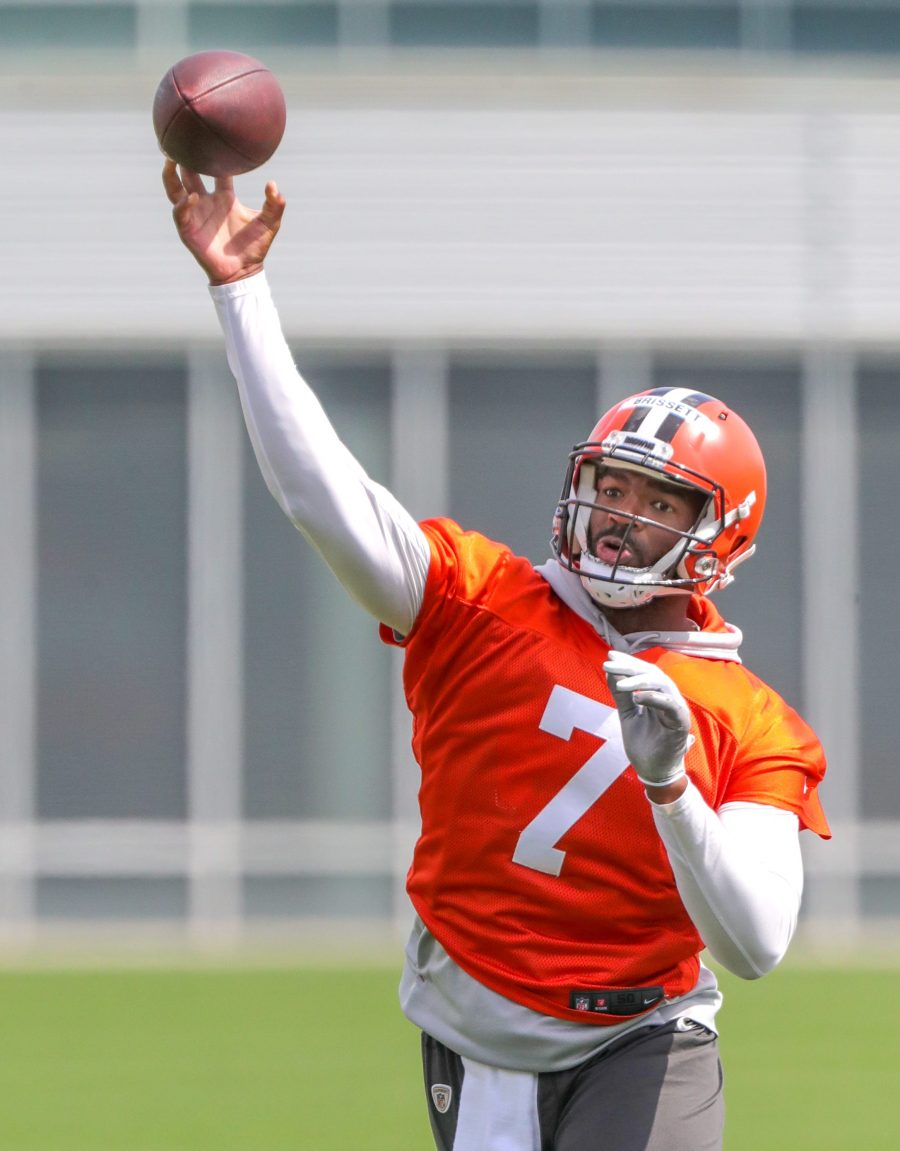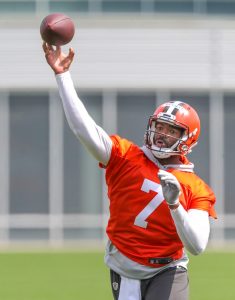 The prospect of Jimmy Garoppolo serving as an emergency option for Cleveland, in the event the NFL does suspend Watson for a full season or close to it, has come up in recent weeks. But the team is comfortable with Jacoby Brissett guiding the offense in Watson's absence, per ESPN.com's Jeremy Fowler, who said during an appearance on KNBR's Tolbert & Copes (h/t 49erswebzone.com) he is not sure the Browns will emerge in the Garoppolo mix.
[RELATED: How Will 49ers' Garoppolo Saga End?]
Not long after acquiring Watson, the Browns traded Case Keenum — their backup of two years — and signed Brissett to a one-year, $4.65MM deal. Cleveland also gave up one of the top trade packages in NFL history for Watson. In addition to the first-rounders being dealt, the Browns gave the Texans a third-rounder (in 2023) and two fourths (in 2022 and '24). The team's draft capital may be an issue regarding a Garoppolo pursuit, Fowler adds. Baker Mayfield went for only a 2024 fifth-rounder, and the 49ers are in a somewhat similar salary spot with Garoppolo — attached to a $24.2MM base salary that becomes guaranteed in Week 1 — so draft capital being a hang-up is interesting here.
Brissett, 29, has 37 career starts under his belt; five of those came with the Dolphins last season. The former third-round pick averaged just 5.7 yards per attempt in Miami, though he fared better during the second of his years as the Colts' primary starter. Garoppolo would certainly be a more inspiring option than Brissett, but the Browns may stand down.
Garoppolo, 30, has resumed throwing. The 49ers could stash him on the active/PUP list to start camp, if they want to both give the veteran QB more recovery time and/or sideline him as they negotiate a trade, but Kyle Shanahan said in June the 49ers would likely have their trade chip at practice instead of stashed on the PUP list. The 49ers excused Garoppolo from minicamp, but he was not ready to throw at that point.
The Seahawks loom as a Garoppolo option but are more likely to wait out a potential release. The Texans have been loosely linked to Garoppolo this offseason, with Nick Caserio having been in New England throughout the ex-Tom Brady backup's stay there. But Fowler adds it would be a bit of a surprise if Garoppolo ended up in Houston, given the team's interest in developing Davis Mills.
After the Mayfield trade, Cleveland gained more than $8MM in cap space. The team's $48.5MM is $25MM north of any other team's cap room, providing options in the event Watson is shut down for the season. (The 49ers' $4.9MM in space ranks 30th on that list.) Watson being shelved for all of 2022 would cause his five-year contract to toll, making it a 2023-27 pact. The Browns structured the $230MM guaranteed deal to minimize Watson's penalties in a suspension — one the team did not expect to be a full-season ban when it made the trade. Watson's $1MM base salary would move to 2023, pushing the run of $50MM-plus cap figures to 2024 and beyond.
Follow @PFRumors