Since the Rams held off the No. 6-seeded 49ers to advance to Super Bowl LVI, the NFC's second-place finisher has not made a secret of its plans with its four-plus-year starting quarterback. Kyle Shanahan and John Lynch have said a Jimmy Garoppolo trade will be the likely conclusion for this relationship.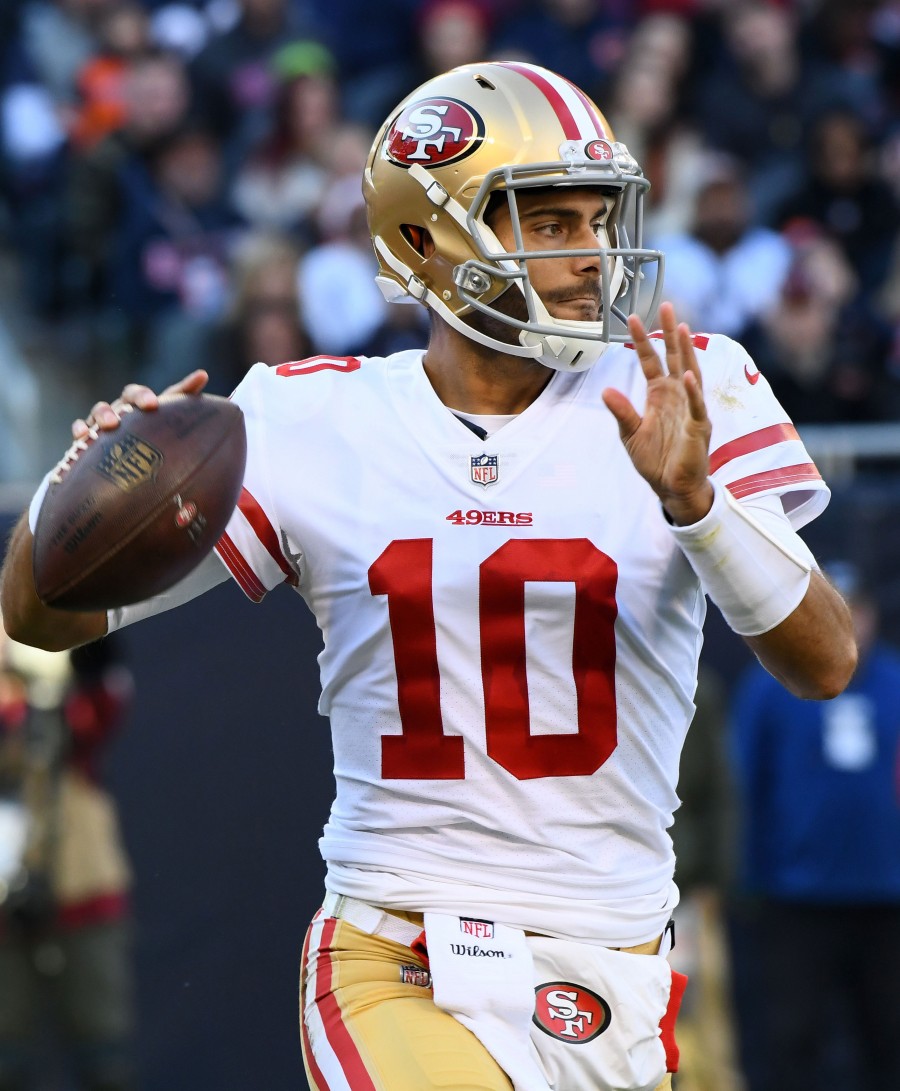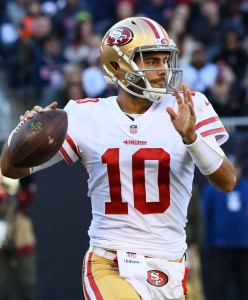 Now that we are in July, when Garoppolo is expected to be cleared to throw again following his right shoulder surgery in March, more news surrounding this trade saga figures to emerge. Because Garoppolo's procedure changed his trade market, Baker Mayfield rumors have been far more commonplace than rumblings of a Garoppolo deal. But the 49ers are planning to make an aggressive push here, to the point the team will let the 30-year-old passer discuss his through-2022 contract with other teams ahead of a trade.
The Panthers and Seahawks loom as the most obvious landing spots for the Super Bowl LIV starter, but clear barriers exist blocking those avenues. Although Carolina has been discussing Mayfield with Cleveland for months, the team not believed to be interested in trading for Garoppolo.
The $24.2MM salary has long been a non-starter for the Panthers, who have some degree of doubt about Garoppolo's injuries and are carrying a fully guaranteed $18.9MM Sam Darnold salary. Garoppolo missed most of 2018 with an ACL tear, was sidelined for much of 2020 with ankle trouble, and battled calf, thumb and shoulder maladies last season. In his lone 49ers season without a notable injury (2019), Garoppolo finished 12th in QBR. The shoulder ailment hijacked a trade market the 49ers hoped would yield a Day 2 pick to one in which NFL insiders expect San Francisco to eventually cut bait rather than risk Garoppolo's salary becoming guaranteed come Week 1.
Although precedent exists for intra-division QB trades, with the 2010 Donovan McNabb Philadelphia-to-Washington swap being a fairly recent example, it is difficult to envision the 49ers dealing Garoppolo to the Seahawks. Considering Seattle's issue with Mayfield's $18.9MM salary, it is also hard to imagine the team signing off on acquiring Garoppolo without a considerable contract adjustment. Still, Garoppolo making it to free agency — especially in a reality in which the Browns and Panthers agree on a Mayfield deal — opens the door to the longtime NFC West arm moving to Seattle. The Drew Lock–Geno Smith battle will continue into training camp, but the Seahawks going with either is a significant risk for a team that enjoyed tremendous QB security for a decade.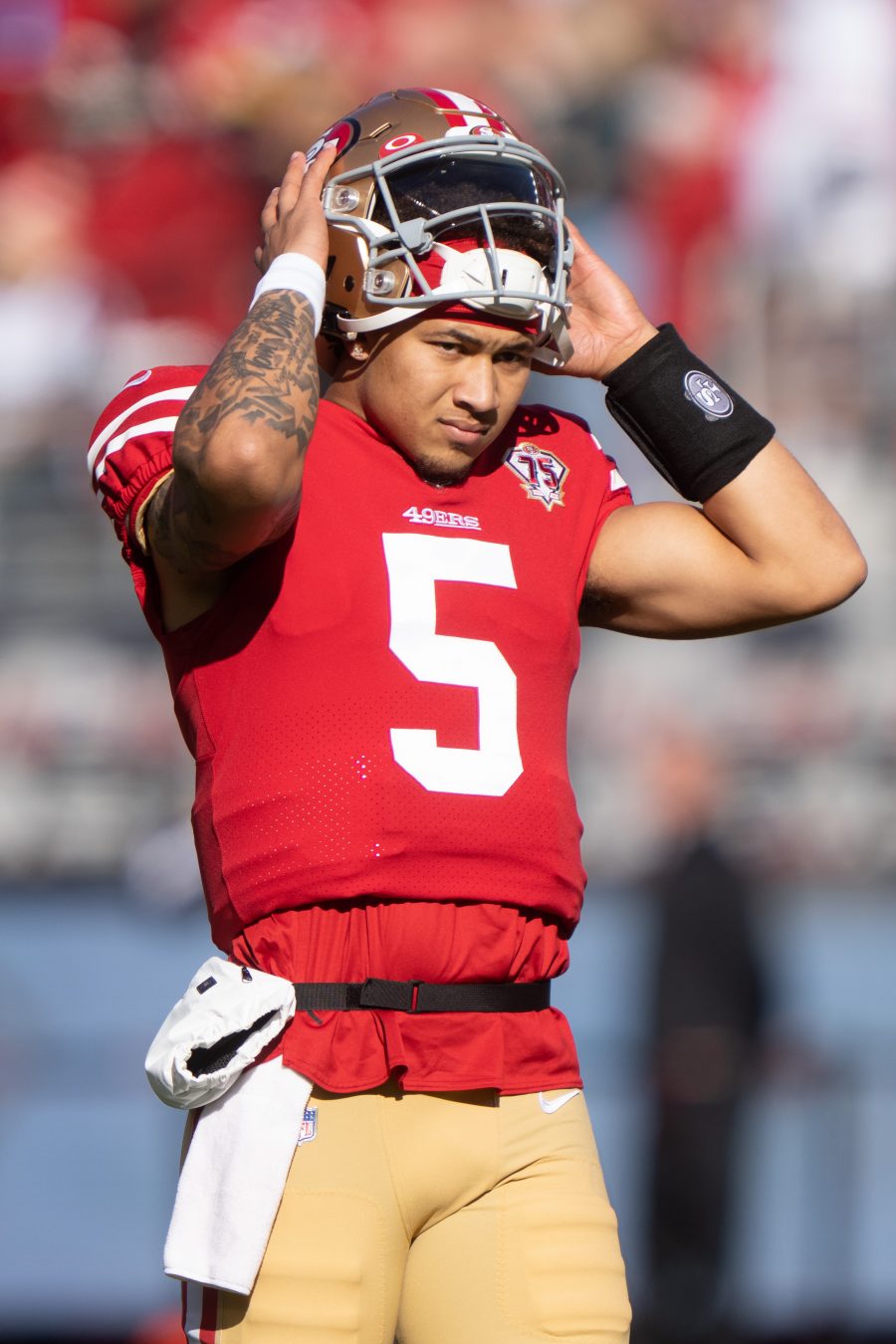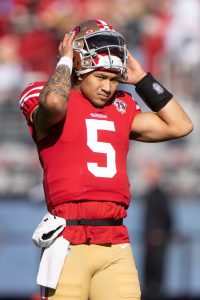 Other teams could lurk. The Browns are about to learn Deshaun Watson's punishment. If disciplinary officer Sue Robinson hands the embattled passer a lengthy suspension, or the NFL powers through with its desire for a full-season ban on appeal, would Cleveland make a play for Garoppolo? The Browns could adjust Garoppolo's salary, dangling the carrot of the ninth-year veteran boosting his 2023 free agency prospects by playing behind a strong offensive line with a top-tier backfield. Considering where the Browns-Mayfield relationship stands, a move to acquire another veteran — in the event a Watson suspension long enough shakes the team's faith in Jacoby Brissett — makes sense.
The Texans have also been connected to Garoppolo, whose Patriots tenure overlapped with Nick Caserio's. The second-year Houston GM has not been shy about acquiring middling veterans on short-term deals. But a Garoppolo arrival would affect Davis Mills' development. The 49ers waiting for a potential training camp injury changing Garoppolo's market — similar to Sam Bradford's in 2016 — should be on the table as well.
While Shanahan and Lynch view a trade as the goal, both said keeping the passer is in play. Jed York also cited, in a historically extreme example, the 49ers' former Joe Montana–Steve Young partnership — which ran from 1987-92, just before the salary cap era — as evidence Garoppolo and Trey Lance can play together for a second season.
The 49ers could certainly benefit from Garoppolo sticking around to push Lance. San Francisco stands to be an NFC contender, and Lance injects uncertainty into its signal-caller situation. But the team is eyeing a Deebo Samuel extension and sits 30th in cap space ($4.9MM). Lance struggling in camp and in the preseason could force the 49ers to keep Garoppolo and table extensions for Samuel and Nick Bosa — the latter of which the team appears willing to push to 2023 — but the team is currently preparing to move forward with the 2021 top-three pick.
What will be the Garoppolo 2022 endgame? Vote in PFR's latest poll and weigh in with your thoughts on this situation in the comments section.
Follow @PFRumors