As the deadline for franchise tag recipients continues to draw near, there has been a noteworthy (if unsurprising) development regarding the two tight ends yet to sign a long-term deal. In a pair of tweets, ESPN's Adam Schefter reports that neither Dalton Schultz nor Mike Gesicki are expected to reach agreement with their respective teams on a new contract.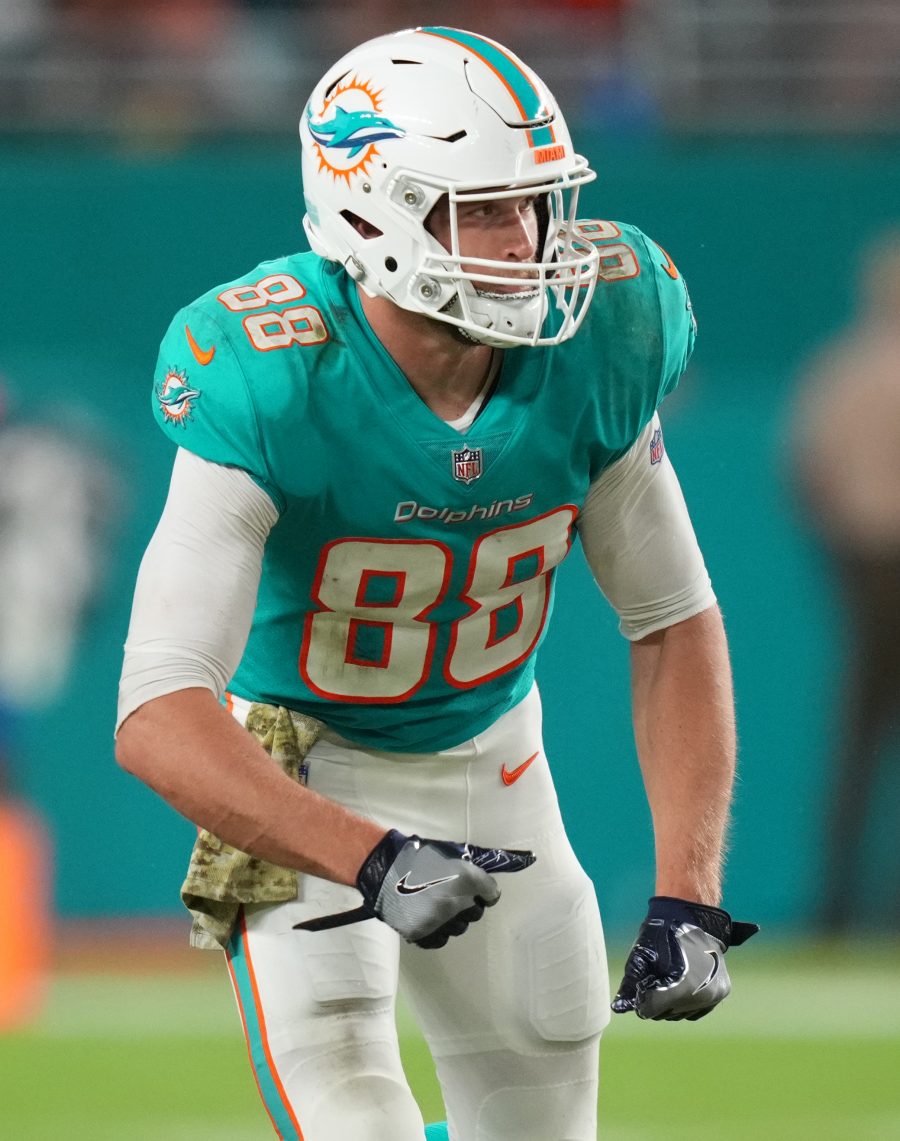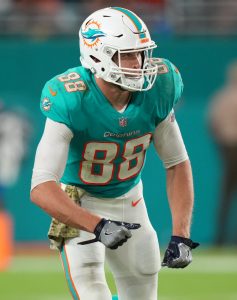 No talks have taken place between Schultz and the Cowboys in weeks, so it was reported days ago that nothing was considered to be imminent in terms of a last-minute deal being finalized. While the door had been opened to the possibility of such a scenario materializing, this news is in line with what had been expected throughout the offseason.
Schultz wouldn't have been on the tag radar after his first two seasons in Dallas. The former fourth-rounder had totalled just 13 scoreless receptions by the start of the 2020 season. Since then, however, he has received 193 targets, accrued 1,423 yards and racked up 12 scores. Dallas has obviously not been able to put together a multi-year offer close enough to Schultz's perceived value, however.
In Gesicki's case, it was likewise reported recently that an extension was unlikely at this late stage of the negotiating window. The 26-year-old entered the league with more pedigree compared to Schultz from his college days, and has been a consistent contributor in Miami's passing game for longer. He posted new career highs in receptions (73) and yards (780) in 2021, continuing his ascending production.
"I am absolutely open to negotiation, but it's not really up to me," he said in April, when asked about contract talks. "If they reach out, my agent will be listening." Not much progress has been made since then, as the Dolphins seem prepared to let 2022 play out with Gesicki perhaps falling down the pecking order in a pass-catching corps which now includes Tyreek Hill.
By remaining on the tag – which, unlike Chiefs left tackle Orlando Brown Jr. and Bengals safety Jessie Bates, both Schultz and Gesicki have signed – the pair will each earn $10.93MM. That could constitute considerable value at a position whose market has been elevated by deals such as the one signed by fellow tag recipient David Njoku, who has less of a track record of success. A second tag next season would cost roughly $13.12MM, which still wouldn't rank in the top-five at the position. Attention will now turn to Brown and Bates to see if last-minute deals can be reached with their respective teams.
Follow @PFRumors