The NFC's contender tier, as could be expected, is flush with marquee wide receivers. The Rams gave Cooper Kupp a near-top-market extension last month, while Mike Evans leads Tampa Bay's deep crop. Deebo Samuel trade noise has quieted, with the Eagles and Cardinals trading first-round picks to acquire 2019 draftees A.J. Brown and Marquise Brown, respectively. The Cowboys traded Amari Cooper but still roster ascending talent CeeDee Lamb.
Justin Jefferson, Michael Thomas and the recently extended Terry McLaurin also reside in the conference. These staffing efforts differ strikingly from the team that has held the past two NFC No. 1 seeds. The Packers ended (for 2022, at least) the drama surrounding Aaron Rodgers' status by extending their latest all-time great quarterback, but his top two wideouts — the tagged-and-traded Davante Adams and free agency departure Marquez Valdes-Scantling — are now in the AFC West. The Packers were prepared to pay Adams more than the Raiders, and they made a push to re-sign Valdes-Scantling. The fallout moved the team to an unusual place.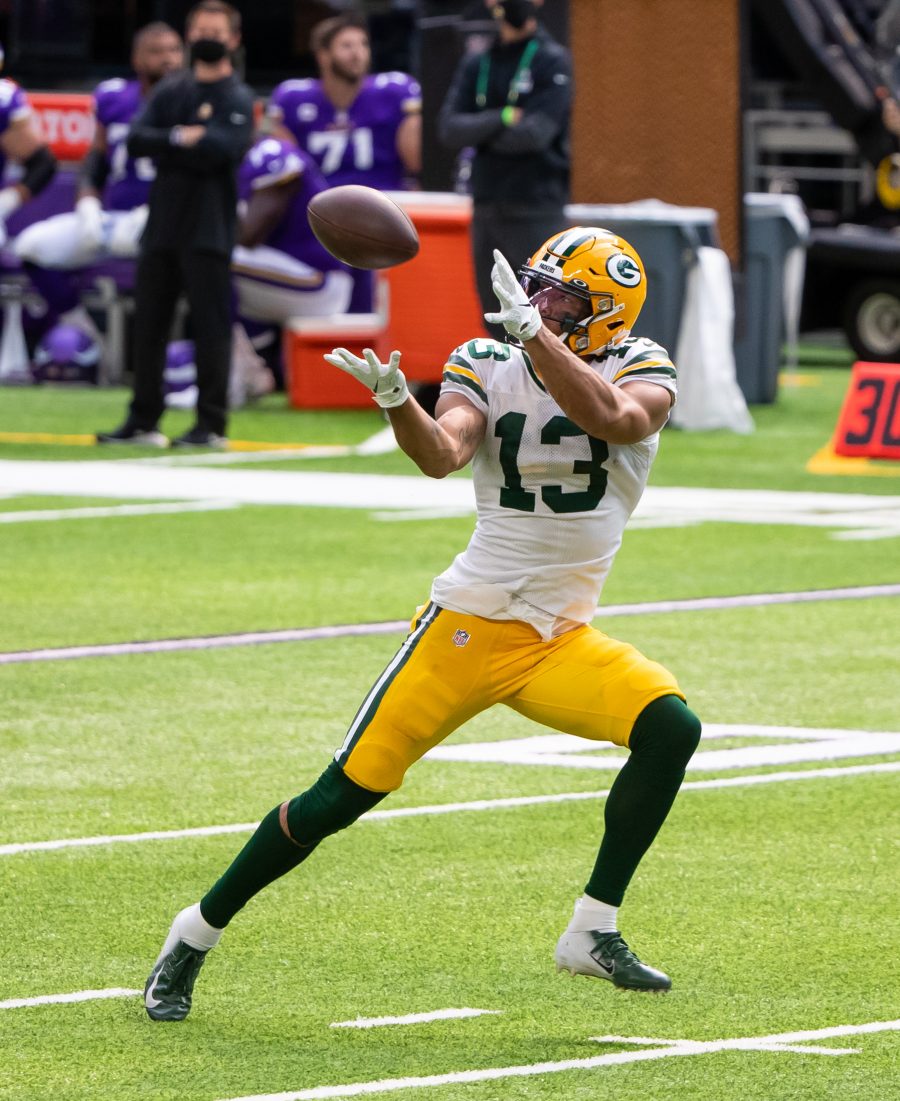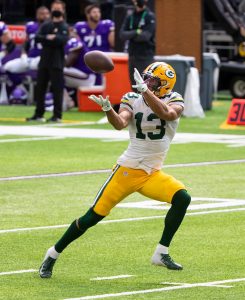 The Packers have rumored as interested in a late-offseason addition at the position, and The Athletic's Matt Schneidman notes a free agent should not be considered out of the question here. The NFC North kingpins have made efforts to staff their receiver spot; those moves just have not matched some of the many impact transactions other teams have made during a historically action-packed offseason for the wideout position. A mix of unproven players and complementary-type veterans comprise Green Bay's receiving corps, laying the groundwork for an interesting experiment or for another piece to be added.
Green Bay signed Sammy Watkins in mid-April, inking the former top-five pick to a one-year deal worth $1.85MM. Watkins, 29, continues to see his salaries decrease as his production and availability wane, though he did produce under then-OC Matt LaFleur with the Rams in 2017. Watkins joins Randall Cobb, 31, as experienced players in Green Bay's pass-catching group. Allen Lazard could be the player who benefits most from the Adams and Valdes-Scantling exits. The Packers kept the former UDFA via a second-round restricted free agent tender ($3.99MM), which he signed just before the mid-June deadline. Cobb, a 2021 trade acquisition whose Texans-constructed/Packers-adjusted contract runs through 2022, is attached to a $4.14MM cap number.
With rookie-contract cogs Amari Rodgers (2021 third-rounder), Christian Watson (Round 2, 2022) and Romeo Doubs (Round 4, 2022), the Packers are not spending much on the receiver position. Rodgers did not carve out a role as a rookie, and Watson coming from a Division I-FCS program figures to produce a learning curve early. The modern Packers certainly have a history of success with second-round wideouts — from Greg Jennings to Jordy Nelson to Cobb to Adams — and they traded up 19 spots for the North Dakota State prospect. But expecting immediate starter-level production may be a asking a lot. Nelson, Cobb and Adams did not exceed 500 yards as rookies.
Given their commitments to Aaron Rodgers, David Bakhtiari and Aaron Jones on offense and a defense full of first-round picks and newly extended vets (Jaire Alexander, De'Vondre Campbell and Rasul Douglas), sacrifices elsewhere are certainly necessary. But the team's refusal to use first-round picks at receiver perplexes to some degree, with this year's two-defender first round pushing that trend to a new level. The Lazard-Cobb-Watkins-Watson-Rodgers-Doubs sextet is a lock to be on the roster, Schneidman adds, noting that a seventh player — be it a special-teamer like Juwann Winfree or Malik Taylor, or a free agent — could round out the group.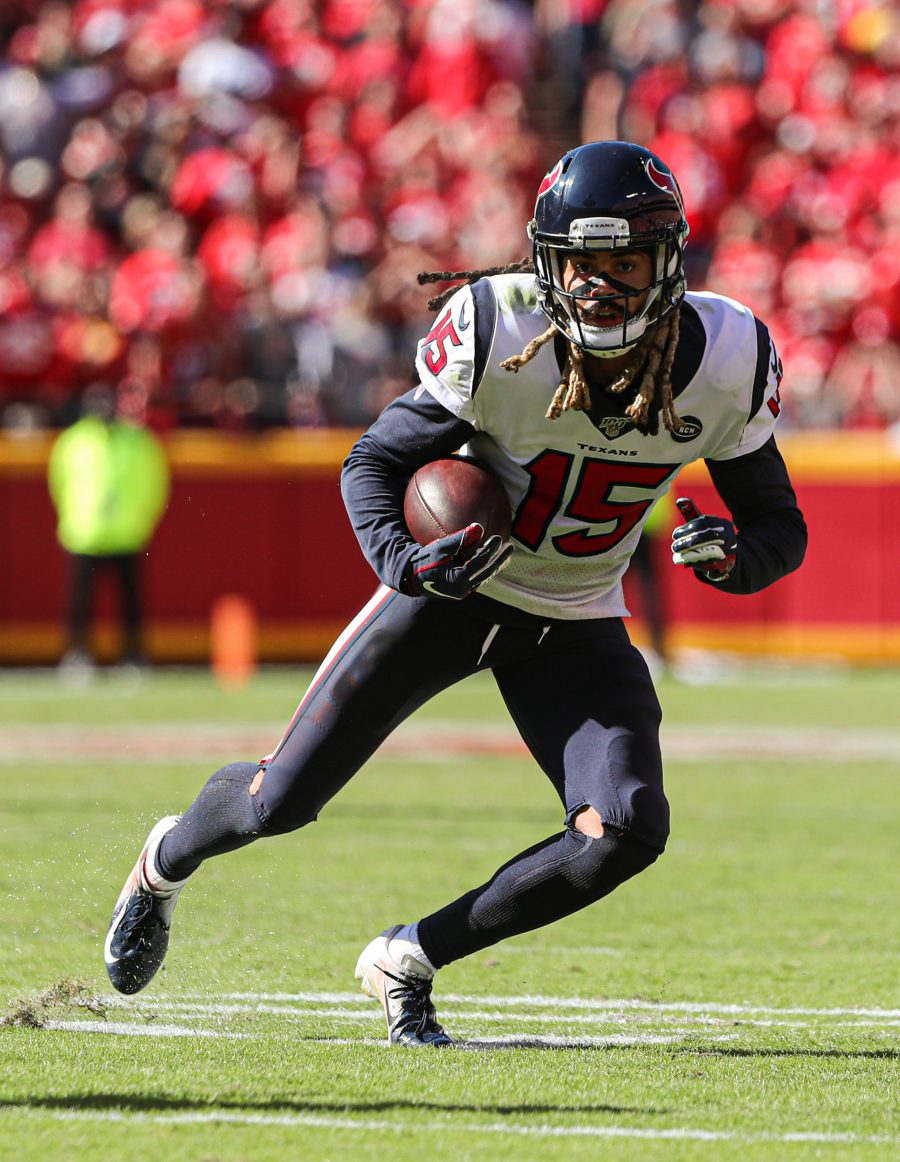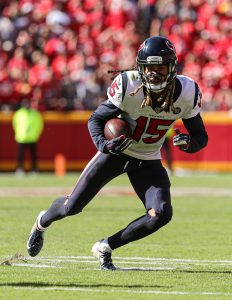 This contingent lags behind the deep group Aaron Rodgers worked with to start his QB1 run in the late 2000s and early 2010s, and it obviously lacks an Adams-type presence. Will the two-time reigning MVP be able to coax sufficient production from this mixed bag of auxiliary vets and second- or third-day draftees? Or are the Packers taking too big a risk in what could be one of Rodgers' final prime years? The team passing on Jarvis Landry suggests confidence the former viewpoint.
As should be expected entering July, the notable free agent options carry age- or health-related red flags. (Antonio Brown carries those and others.) T.Y. Hilton brings both, while Emmanuel Sanders — though still productive, as evidenced by his 626-yard Bills showing — would be the league's oldest receiver in 2022. The nomadic WR2 turned 35 in March. Will Fuller has been connected to the Packers in the past, and the ex-Texans deep threat is just 28. But he played three games last season. Cole Beasley produced in the slot past 30 in Buffalo, but Green Bay has inside players in Cobb and Amari Rodgers who have been in LaFleur's system for over a year now.
Julio Jones, 33 will be enshrined in Canton at some point, and the prospect of Rodgers targeting the All-Decade wideout intrigues more than Jones playing in a run-first Titans offense. But Jones' hamstring trouble can be classified as chronic at this point. The ex-Falcon dynamo has not been connected to any team since being a Tennessee cap casualty.
Odell Beckham Jr. might make the most sense, if the goal here is to bring in a prime talent that can change the equation during the season's second half. But the Packers may need to act early, even before it is known if their holdover group can be a Super Bowl-level nucleus. Beckham is not expected to be ready until around November, and although he has suffered two ACL tears in a 15-month span, the former superstar showed with the Rams high-end play remains in his skillset. The Packers pursued OBJ last year, and while the Rams have consistently indicated they want him back (and generally do what it takes to acquire splashy vets), an obvious case exists Green Bay needs the 29-year-old standout more.
Trade candidates figure to emerge (the Giants already have some), but for the time being, the Packers are about to attempt a fascinating roster-construction effort — one that surpasses the post-Tyreek Hill Chiefs for uncertainty — as they transition from their Adams-centered arsenals.
Follow @PFRumors