James Washington's Jones fracture will force him to miss a portion of the regular season, with October likely looming as his earliest return window. Michael Gallup will also not be ready for Week 1. This certainly looks like it will create an uphill battle for the Cowboys, who began this offseason's wideout trade rush by dealing away Amari Cooper.
For now, at least, the Cowboys are not considering outside options at the wideout spot. Jerry Jones said he is "plenty satisfied" with the roster depth the team holds at this position, adding there is "no urgency" to acquire a veteran, via Clarence Hill of the Fort Worth Star-Telegram.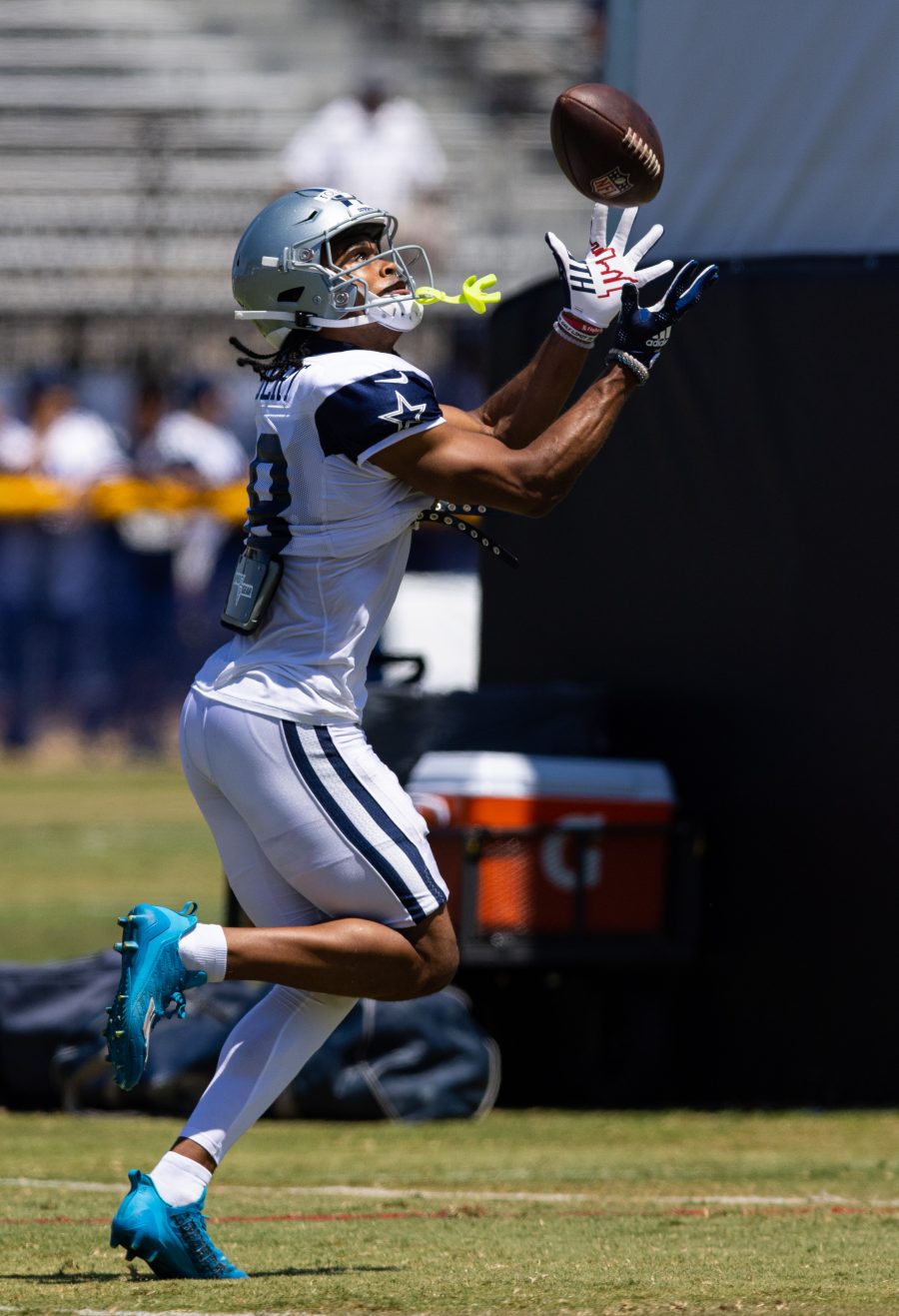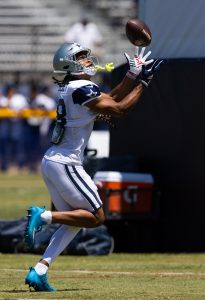 Considering where the Cowboys were going into last season, when they trotted out a Cooper-Gallup-CeeDee Lamb trio and Cedrick Wilson as what turned out to be quickly needed insurance, their 2022 outlook seems to warrant additional inspection regarding an outside reinforcement. The team used a third-round pick on South Alabama's Jalen Tolbert and still has sixth-year wideout Noah Brown. Simi Fehoko, a 2021 fifth-rounder, did not catch a pass in five 2021 games.
Tolbert appears to be the early favorite to start opposite Lamb in Week 1, David Moore of the Dallas Morning News adds. The 15th receiver drafted this year, Tolbert posted back-to-back 1,000-yard seasons at the Conference USA school and averaged north of 17 yards per catch in each of his final three college seasons. The 6-foot-3 target's potential readiness aside, the Cowboys — after trading Cooper to the Browns and letting Wilson defect to the Dolphins in free agency — only have two healthy receivers who have caught an NFL pass. Brown (zero career touchdown receptions) has topped out at 16 catches in a season, doing so in 2021. The team does plan to use backup running back Tony Pollard more as a slot receiver this season. Absent a veteran addition, that experiment suddenly appears more relevant.
The receiver market ballooned in the days and weeks after the Cowboys traded Cooper, who was tied to a mostly nonguaranteed $20MM 2022 salary and $40MM combined from 2023-24. (The Browns have since reworked Cooper's deal, using void years to drop his 2022 cap hit to $4.9MM.) Dallas dealt the four-time Pro Bowler for fifth- and sixth-round 2022 picks. Cooper's salaries look quite reasonable within the current wideout landscape, one that has seen 10 players top his contract since the March 12 trade.
Former Cowboy Cole Beasley has spoken with multiple teams, and Will Fuller has begun to generate interest. The oft-injured deep threat, however, is not expected to sign until later this month. That would align with Jones' current timetable. Emmanuel Sanders and T.Y. Hilton are also available, as is Willie Snead, who was in Texas on Tuesday for a workout with Houston. The Texans signed ex-Colt Chester Rogers from that audition. Odell Beckham Jr. is obviously the biggest prize left around, but his timetable does not align with Dallas'. Beckham is not on track to be ready until at least the midseason point, though Pro Football Focus' Doug Kyed notes the former Pro Bowler is believed to be ahead of schedule. Still, OBJ's return date has been murky for months now. And the Rams continue to loom as the most likely team to land him.
The Cowboys may have Gallup and Washington back by the time Beckham debuts, but the team looks set to face a challenge in the meantime.
Follow @PFRumors