Although the Steelers used a first-round pick on Kenny Pickett, Mitchell Trubisky is the favorite to be the team's Week 1 starter. Pittsburgh's initial 2022 depth chart reflected that plan, listing Trubisky with the first team and Mason Rudolph as his backup.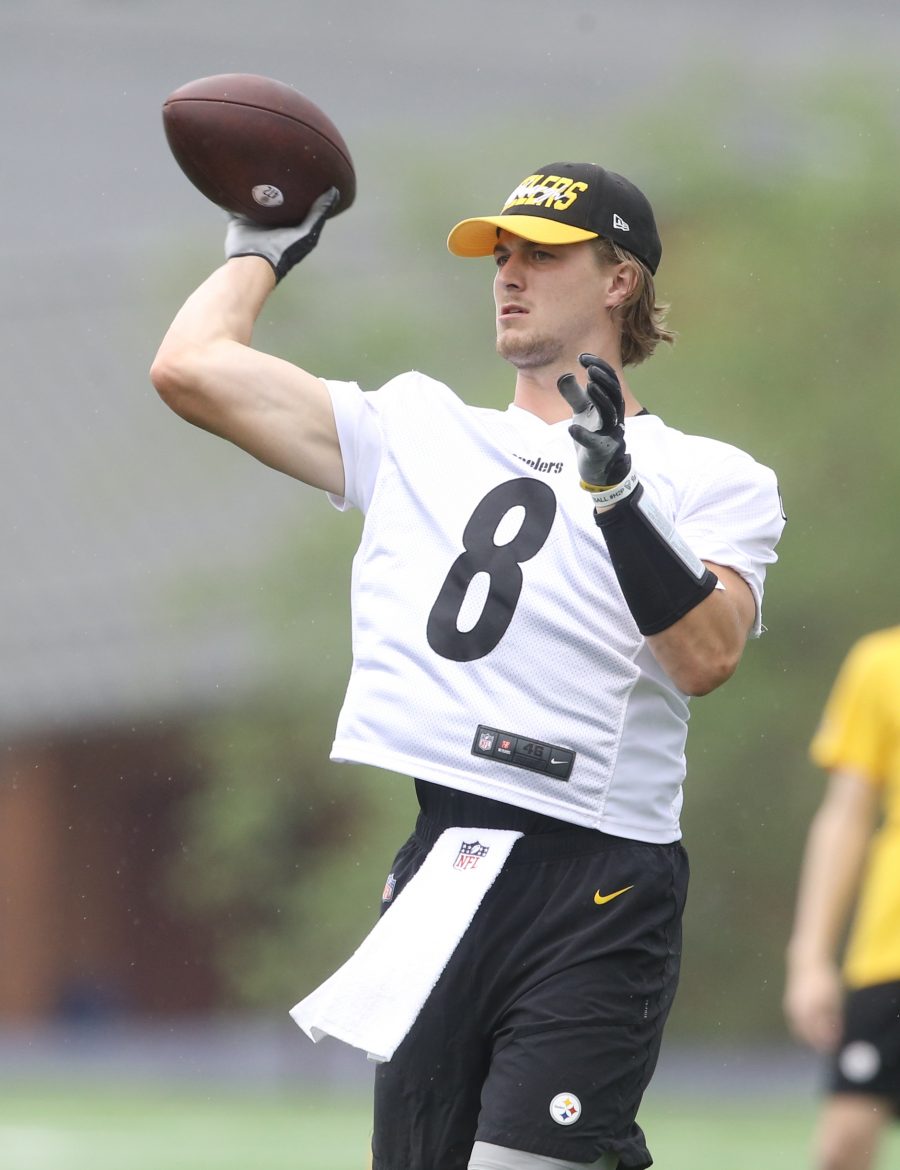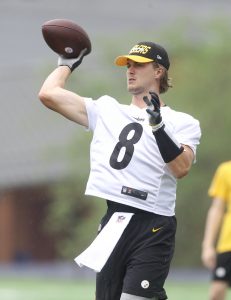 These placements can certainly change over the next month, and each of Pittsburgh's three passers has received first-team work. But Trubisky has garnered the bulk of the Steelers' starter reps during training camp. The former No. 2 overall pick has not distanced himself from his competition. Trubisky has enjoyed bright spots, but for the most part, he has struggled in camp, via Aaron Wilson of ProFootballNetwork.com and The Athletic's Mark Kaboly.
After Trubisky flamed out with the Bears, Steelers signed the 2021 Bills backup to a two-year, $14MM deal that included playing-time incentives. This is a fairly clear-cut bridge situation, similar to the one in which Trubisky replaced Mike Glennon in Chicago five years ago, but it is unclear how much developmental time Pickett will need to take over. Only three Round 1 passers over the past 10 years have gone beyond Week 10 of their rookie years without making a start (Jordan Love, Patrick Mahomes and Johnny Manziel), though a few (including Trey Lance and Paxton Lynch) returned to the bench after rookie-year starts.
Rudolph has looked the best thus far, ESPN.com's Brooke Pryor said during an interview with 93.7 The Fan (Twitter link). This continues a trend from the team's offseason program. The Steelers have been careful to include Ben Roethlisberger's longtime backup in conversations about this year's starting job. The former third-round pick beating out Trubisky, however, would certainly signal a free agency misstep by the team. Rudolph's extension, signed in 2021, runs through this season.
"We're not going to micromanage or overmanage this quarterback competition," Mike Tomlin said, via Wilson. "The depth chart will not rest on every throw. I know that you guys will want to ask me every day and every throw, but we're going to be a little bit more steady than that."
The 49ers continue to dangle Jimmy Garoppolo in trades, and although the veteran starter is tied to a $24.2MM base salary (nonguaranteed until Week 1), any team that trades for the ninth-year passer would rework his contract. No rumors have emerged indicating Garoppolo is a legitimate option for Pittsburgh, but if Pickett is viewed to be closer to a redshirt rookie than one who takes over early, the 49ers trade chip would almost certainly be a better option compared to the two Steelers vets. Pittsburgh holds just less than $10MM in cap space.
Follow @PFRumors