The first Cardinals playoff entrance in six years preceded a complex offseason. The top three players associated with the franchise landed in headlines — either for leaving, being suspended, or, most notably, entanglement in one of the weirder contract plots in recent memory — and the team Arizona will field looks to have more question marks than the 2021 iteration did.
Kyler Murray's contract saga dominated all other Cardinals offseason storylines, but this team enjoyed an eventual year on most fronts. With Chandler Jones gone and DeAndre Hopkins suspended, the 2022 Cardinals' margin for error appears slimmer. Last season's start showed the capabilities of the Murray-led operation. Its finish revealed potential foundational flaws. However, the Cards — albeit in strange fashion — checked off the top contract box in franchise history. The organization is now committed to the Murray-Kliff Kingsbury–Steve Keim trio, for better or worse.
Trades:
Months before the Murray deal's bumpy landing, the Cardinals reunited their star quarterback with his top college wide receiver. Brown, perhaps unsurprisingly, no longer wanted to be part of the NFL's most run-oriented attack. The trade request led the diminutive deep threat to Arizona, and while the Cardinals did recoup a third-rounder from the Ravens, Baltimore collecting a first-rounder for Brown did surprise on draft night. With Hopkins sidelined for the Cards' first six games, the Oklahoma-established Kyler-Hollywood connection will need to rev up again immediately.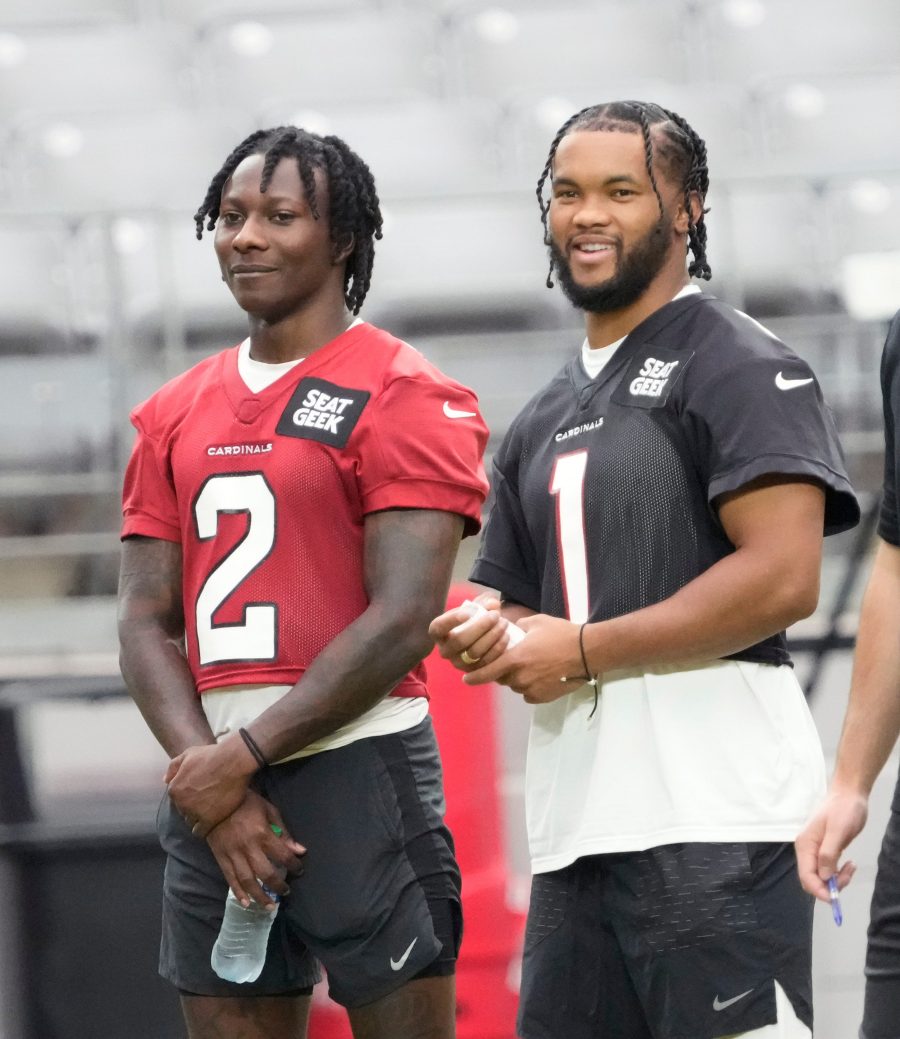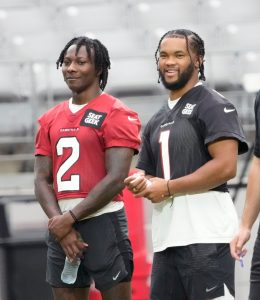 Spending his two-year college career playing only with Heisman winners, Brown lit up Big 12 secondaries. Baker Mayfield oversaw Brown's freshman breakout, and Murray coaxed bigger numbers (75 catches, 1,318 yards, 10 touchdowns) during his Heisman slate. A Hopkins-Brown-A.J. Green trio, with increased Rondale Moore usage, invites intrigue — slightly more so than last year's Cards aerial attack did. As nearly every team with a worthwhile 2019 receiver draftee is rewarding them with lucrative extensions, Arizona has a year to evaluate Brown's fit.
Landing the 5-foot-9 weapon on a rookie contract is favorable compared to overpaying Christian Kirk, but giving up a top offseason asset to do so brings risk. Brown is one of the NFL's smallest receivers, and he has just one 800-plus-yard season on his resume. Then again, Brown surely has untapped potential at the NFL level. Being tied to Lamar Jackson has not exactly benefited pass catchers not named Mark Andrews. Brown can position himself for a contract north of Diontae Johnson's new deal (two years, $36.7MM) by proving he was held back in Baltimore. Even though Brown's ceiling remains mysterious, the Cardinals extending him now — on a deal in the Johnson realm — may be palatable to seeing him drive up his value in a receiver-friendlier offense.
That said, the Cardinals have been too Hopkins-dependent since acquiring him via trade. Brown adds some speed to one of the NFL's slower receiver stables. His arrival and the prospect of increased Moore work represents an upgrade on the situation the 2021 Cards deployed. Brown, 25, does pair better with Murray, age-wise, than Hopkins, 30. But, assuming the team wants a Hopkins-Brown long-term partnership, that will become expensive — on a roster now carrying a monster quarterback salary — very soon.
Free agency additions:
Arizona worked quietly in terms of outside free agent hires. Hernandez, Williams and Vigil each could be nice fliers for a team that prioritized UFA retention this year. Going into his age-29 season, Vigil has made 51 career starts, Hernandez was a four-year Giants starter, and Williams played a regular role on one of the NFL's best offenses.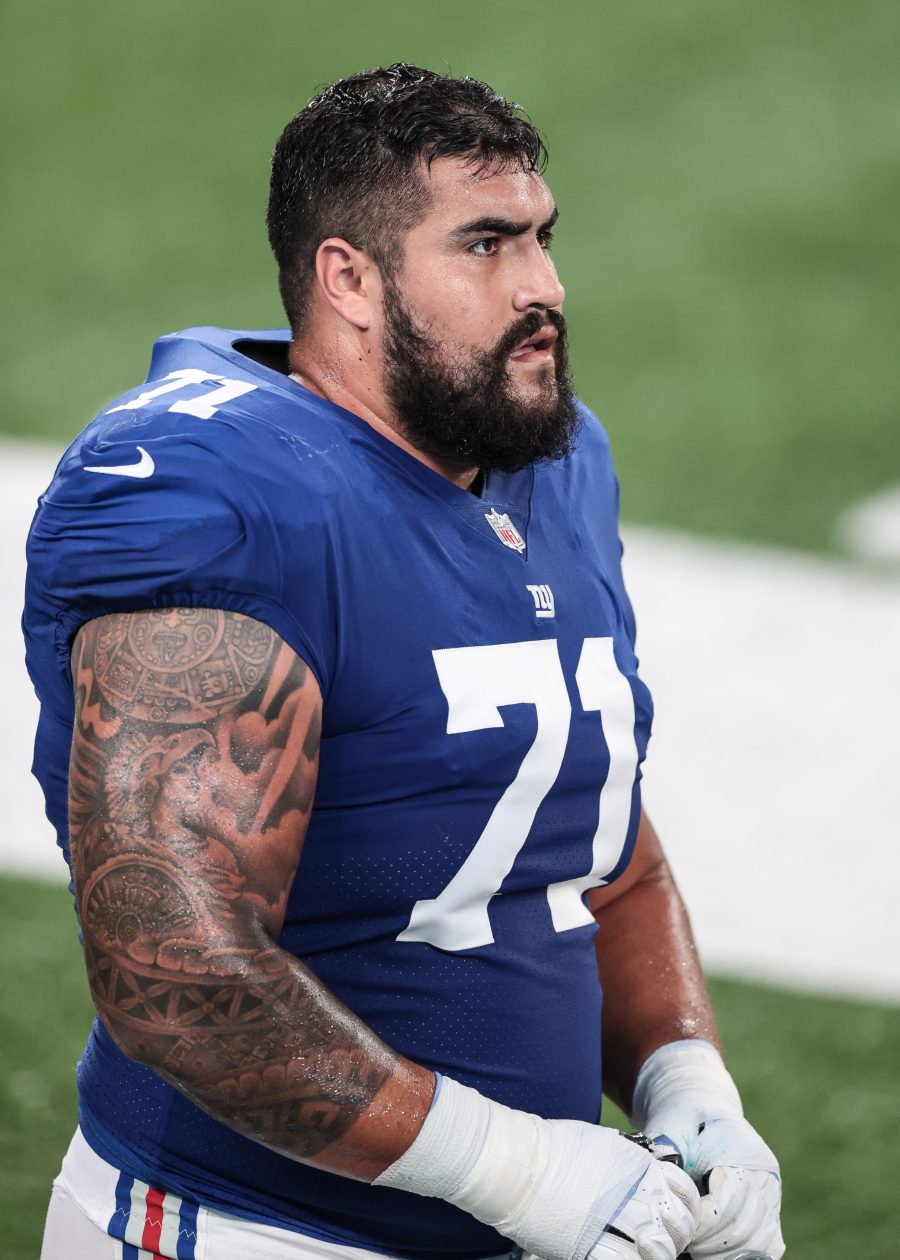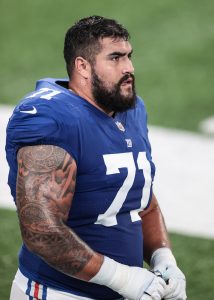 Hernandez will follow Pugh from New York to Arizona. Despite Pugh coming off an injury-plagued Giants tenure, his market did not suffer much. Hernandez, conversely, went from long-term Giants starter — with a mild injury history — to a player who generated next to no interest. A Cardinals team full of aging starting O-linemen should benefit from a 26-year-old guard with 56 career starts working as a backup. Odds are, Hernandez will be needed as a starter this season. It will be interesting to see if the former second-round pick, whom PFF effectively turned on after a positive rookie-year assessment, can develop more interest on the 2023 market.
Ideally, the Cardinals will not want Williams receiving too many carries. James Conner staying healthy and Eno Benjamin complementing him, post-Chase Edmonds, should be the team's ideal formula. But Williams was necessary in Kansas City, subbing in for the oft-unavailable Clyde Edwards-Helaire. Nothing flashy here, with three sub-4.0-YPC seasons in four years, but Williams is coming off a season with 1,010 scrimmage yards and eight touchdowns. It garnered him next to no interest on the market, hence the Cardinals visit turning into a $1MM guarantee. But he became a decent outlet option for Patrick Mahomes in 2021. As a depth piece, Williams should work. Given Conner's injury history, the addition may become relevant soon.
Re-signings:
At long last, the Cardinals have found a quality tight end. The Cards landed Ertz a bit late in the game, with the ex-Eagle's first full season in Arizona coming ahead of his 32nd birthday. But, considering this team's history at this position, a quality starter of any age should be embraced. Ertz debuted as a Cardinal on Oct. 24. His 574 receiving yards in 11 games were more than any Cardinal tight end compiled in a season since the franchise relocated to Arizona in 1988.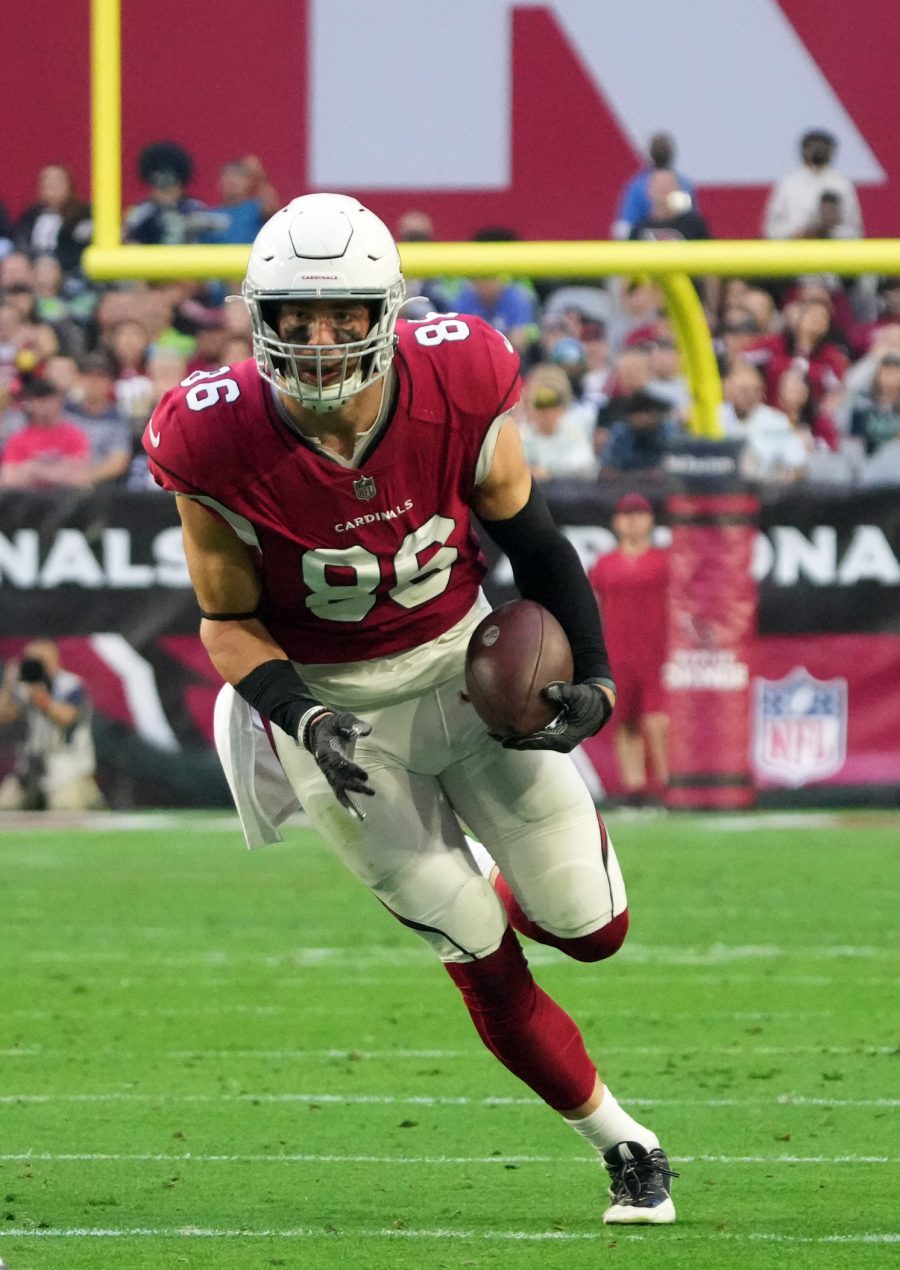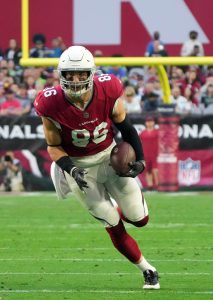 After previous regimes tried and failed to staff this job, the franchise took a break on devoting much effort to staffing this position in recent years. Ertz as the 11th-highest-paid tight end represents good value for the team, and it should fill one of the NFL's most troublesome needs for at least the next two seasons. Ertz had sought a deal on the George Kittle–Travis Kelce plane, but the Eagles balked and instead rewarded his replacement (Dallas Goedert) soon after the midseason trade. Less-than-ideal Philly ending aside, Ertz did well for himself with Arizona. The Cards retaining Ertz for $10.6MM per year in March doubled as good timing, given how David Njoku's $13.7MM-AAV contract disrupted the market this year.
Conner did even better for himself. After signing a one-year, $1.75MM deal in 2021, the ex-Steeler starter rewarded the Cardinals (and numerous fantasy GMs that took mid-round swings) with an 18-touchdown season. Only David Johnson's outlier 2016 produced more in a Cardinals season. The team missed in extending Johnson, who admittedly was stuck on some bad teams after his three-year, $39MM accord. But that was a top-market deal at the time. Conner's pact, along with Leonard Fournette's Buccaneers deal and Austin Ekeler's wildly Chargers-friendly accord, effectively establishes a veteran middle class at a position in which non-top-tier veterans annually run into grim markets.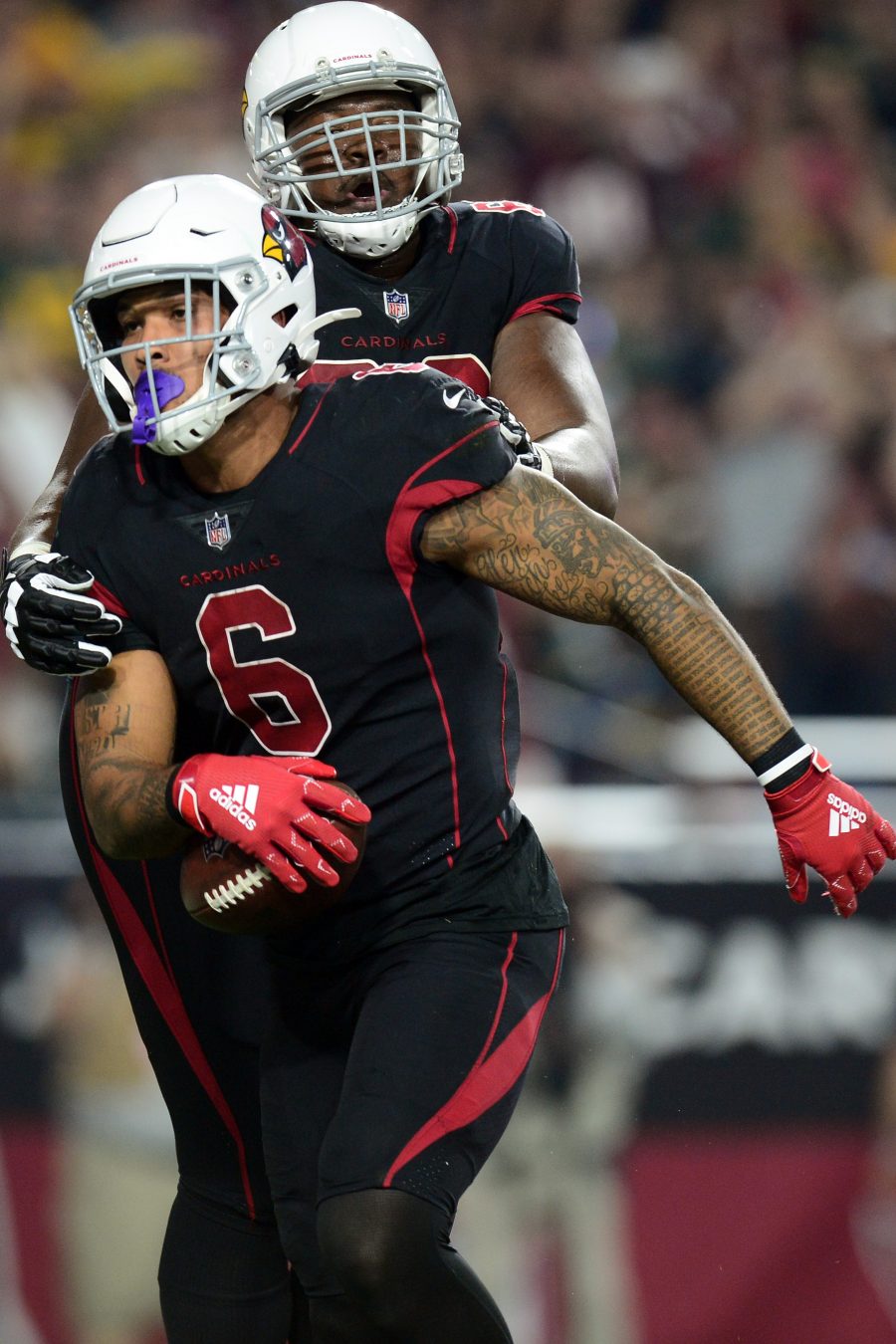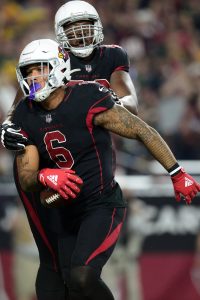 This works out well for Conner, whose $13.5MM guarantee ranks ninth among backs. The cancer survivor's 3.7-yard average deceives slightly, since he often was called upon in short-yardage situations. He provided solid ground and air support to a Cards team short on available offensive talent down the stretch last season. Turning his healthiest season into a career-defining payday is a feel-good story at a position that does not produce too many of them anymore. With Edmonds in Miami, however, the Cards are making a risky bet that Conner — who accumulated injuries requiring absences in each of his four Pittsburgh seasons and went down with a heel malady late last year — can stay on the field to justify this payment.
The Giants' bizarre Mike Glennon-over-McCoy QB2 move may well have led to Brian Daboll's HC opportunity, with Joe Judge potentially avoiding a pink slip had the team simply brought back McCoy. Instead, McCoy enhanced his backup-QB dossier by ensuring the Cards survived Murray's hamstring injury. Arizona's two McCoy-led wins were rather important to their postseason cause. The Cards are planning to count on the veteran through his age-37 season, though. Murray's injury past shows the backup will probably be needed during that span.
Green is near the end, and the team entering the season with the ex-Bengal great as its No. 2 wideout may be dicey. But the 34-year-old injury-prone performer is a better bet, wear-and-tear-wise, to produce in September than December. He will be needed more early. Still, Green getting to 848 yards (15.7 per catch) and helping a Hopkins-less team to the playoffs is a nice bonus for his Hall of Fame hopes. One more year of possession-receiving work will further burnish his Canton credentials.
Notable losses: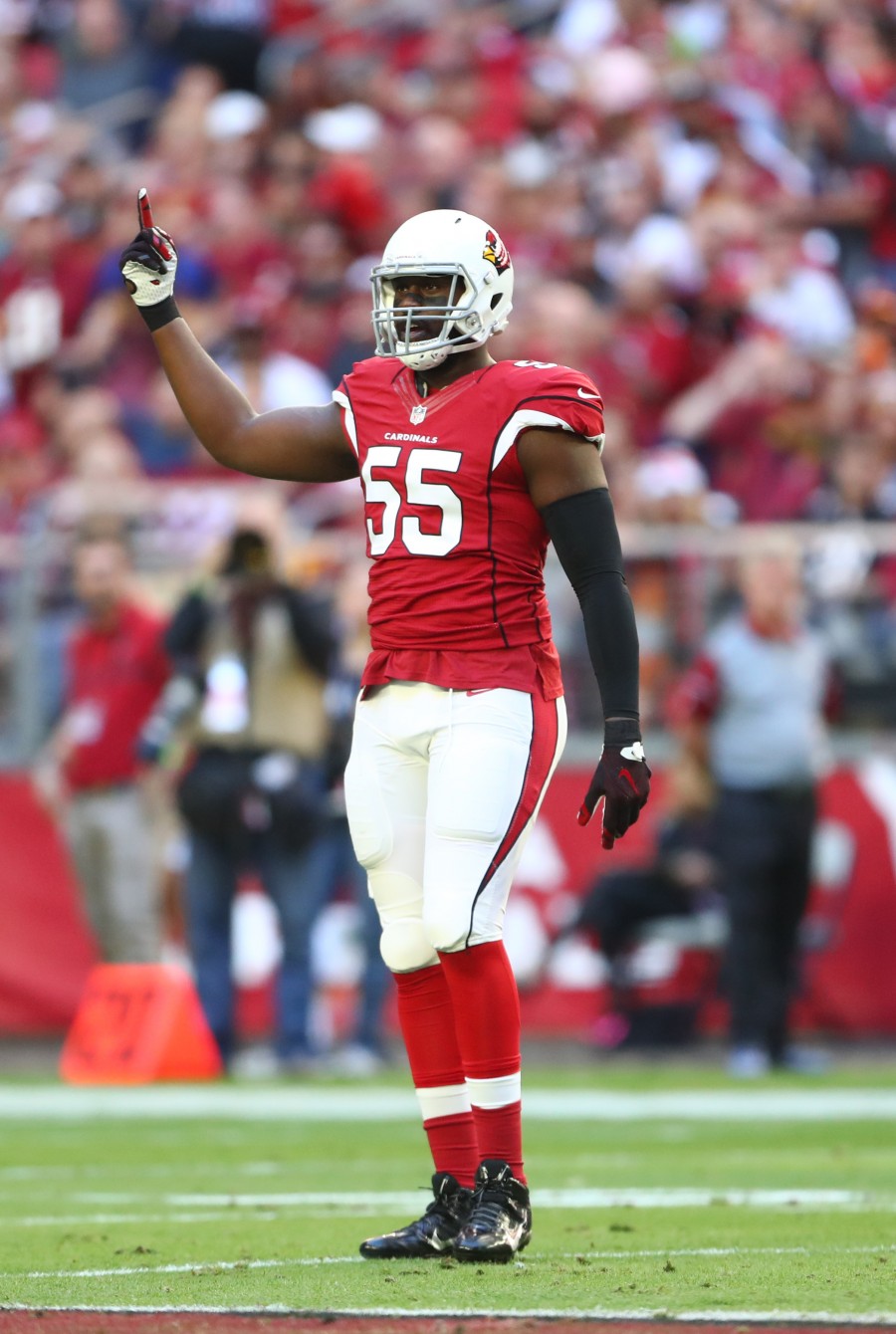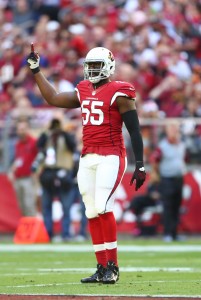 The Cardinals chose their third- and fourth-priciest UFAs to retain, concluding their Jones and Kirk partnerships. On one hand, the Cardinals' Jones period worked out great for the team. A year after the Broncos made Von Miller the NFL's highest-paid defender, the Cardinals tagged Jones and worked out an extension that came in nearly $3MM below Miller's. Jones outproduced Miller (and most other pass rushers) for much of the late 2010s, but the Cardinals held him to that $16.5MM-per-year extension. Beating the Patriots in a trade for Jones, who became a two-time All-Pro in Arizona, may be a nice sweetener here for Keim. But Jones' departure creates a void for a Cardinals team with higher hopes than most of the Jones-years squads carried.
Jones requested a trade and reluctantly returned, playing on a contract that, by the time the season started, trailed the new edge rusher salary leader (T.J. Watt's $28MM AAV) by more than $10MM. Inferior edges also passed Jones, who missed his window to earn a $20MM-AAV accord. Although the Cardinals likely received Jones' best years, he expressed little desire to stay. And the team did not make a major investment to replace its top pass rusher. Jones' Raiders signing will place more pressure on Markus Golden, whose 11-sack season undoubtedly can be partially credited to Jones' presence, and on J.J. Watt to stay healthy.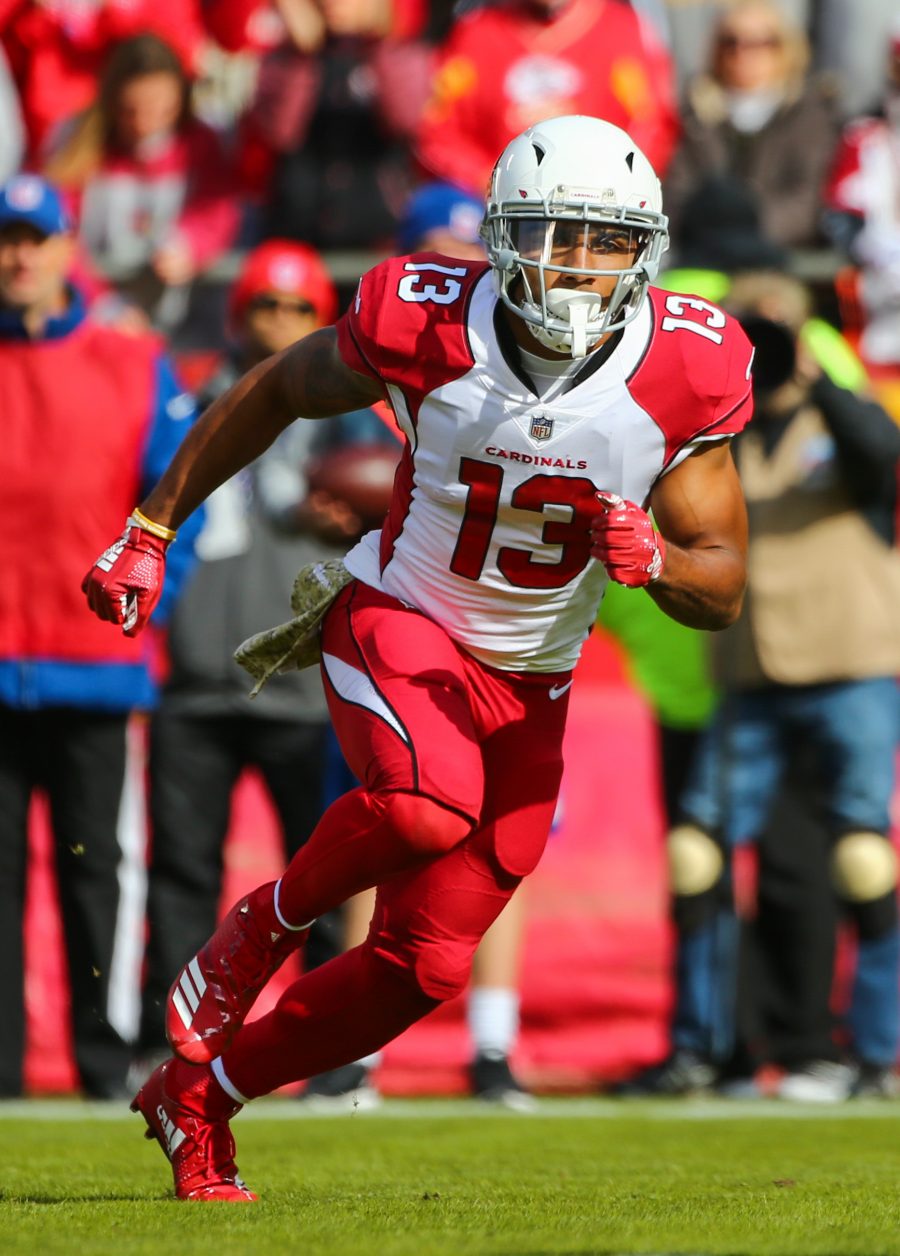 Davante Adams may be credited with starting the receiver-market avalanche, but Kirk set that chain of events in motion. The Jaguars shocking the NFL world with their four-year, $72MM accord — essentially a two-year, $37MM contract — reminded of Sammy Watkins' $16MM-per-year Chiefs deal four years ago. While Watkins' pact preceded a host of receivers moving past his overpayment, Kirk ignited a far bigger sea change. His $18MM-per-year deal fell from seventh among receivers on March 14 to 18th when Diontae Johnson's deal came to pass on August 4.
Either way, the Cardinals pivoted to Brown, who will undoubtedly benefit from his Arizona WR2 predecessor's monster contract. Kirk, 25, became a crucial Cards cog in Hopkins' absence. But Brown and Green came cheaper as a pair, for 2022 anyway.
Edmonds received a nice Dolphins deal (two years, $12.1MM; $6.1MM guaranteed) and should see his responsibilities increase. The Cardinals opted for Conner over their four-year change-of-pace back, who averaged 5.1 yards per carry on a career-high 116 totes last season. Kingsbury and Co. were careful not to overwork Edmonds (150 and 159 touch totals in 2020 and '21), but Benjamin and Williams will have a production void to fill after two solid years from the former fourth-round pick.
After giving Hicks permission to seek a trade, upon drafting yet another off-ball linebacker in Round 1 (Collins), the Cardinals kept the veteran and could not find sufficient cause to take him off the field. Hicks' Arizona defensive snap percentages went 100-92-97 from 2019-21, a stretch that revived the once-injury-prone Eagle's career. This mostly kept Collins in the garage as a rookie. The Cards had reason to part ways with the seven-year vet, needing to see what they have in Collins and needing cash to keep Ertz and Conner. But Hicks certainly produced on the four-year, $34MM deal he inked in 2019.
Draft:
Second- and third-round picks at this position have not been uncommon for the Cards, who have used four Day 2 (or Day 1, applying the pre-2010 draft schedule) on tight ends since 2006 — Leonard Pope, Rob Housler, Troy Niklas, McBride. McBride marks the first such investment in eight years, however, and joins Ertz as part of this oddly potent-looking Cards tight end corps. McBride's rookie contract will slot nicely alongside Ertz's eight-figure AAV, and the Mountain West product could be poised to take over by 2024.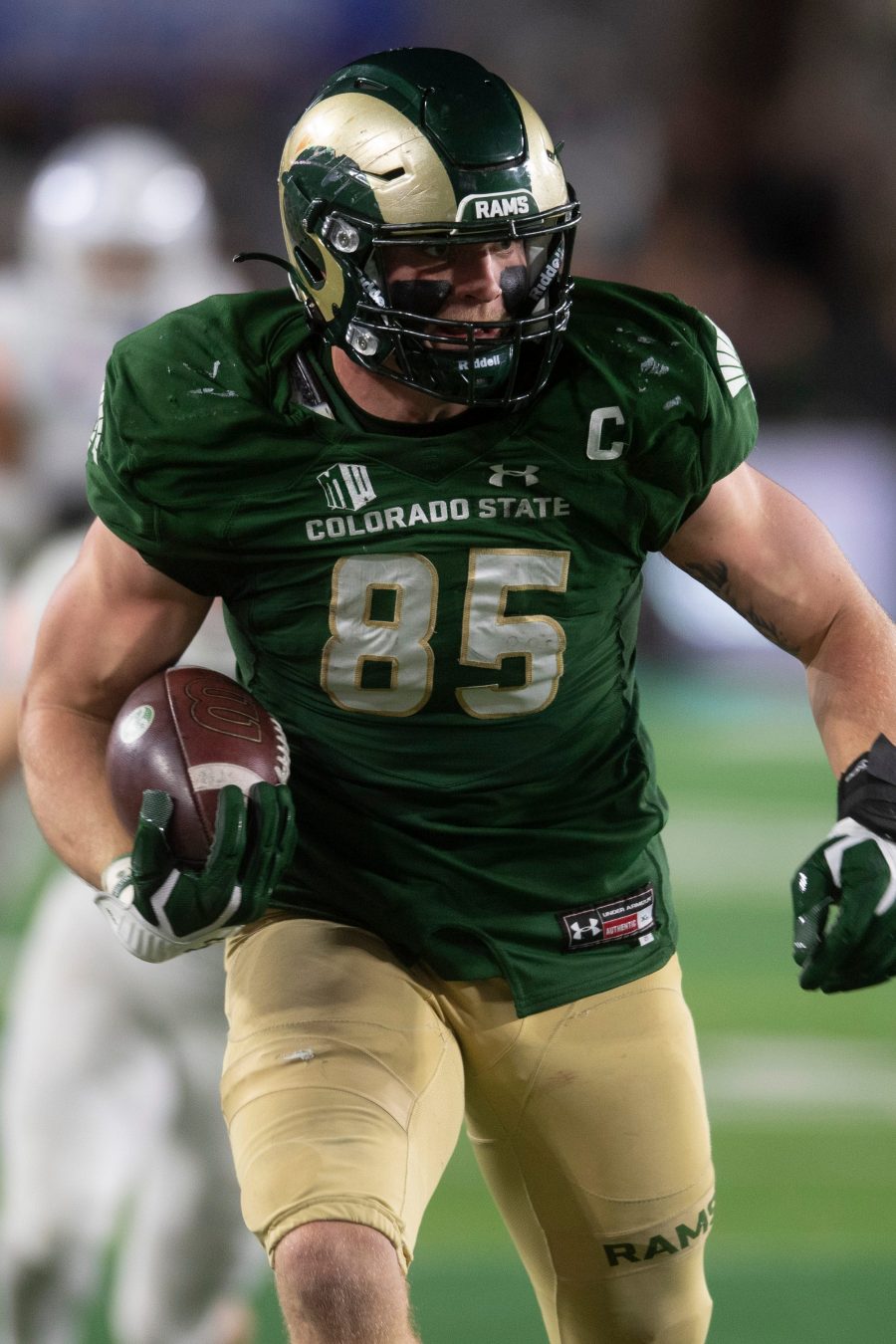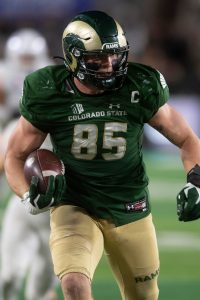 Able to line up as an in-line tight end or in a receiver spot, McBride was the first tight end off the board. He is one of the few 1,000-yard tight ends (1,121 last season) to emerge in the college ranks this century, and while The Athletic's Dane Brugler called him a better Hayden Hurst, Ertz's presence will allow for a longer bridge to full-time duty. This is similar to how the Eagles played it with Ertz and Goedert, though it is interesting to see Keim give Kingsbury — known 10 personnel aficionado that he is — a tight end with the team's top draft choice.
Going from Jones to two third-rounders on the edge will be a gamble for the Cards, but the team needed to devote resources here. Thomas profiles as a more powerful rusher than Sanders, who flashed better speed — which showed up at the Combine, when the latter's 4.67 40-yard time ranked ninth among D-linemen — as an edge player. Thomas (10.5 sacks, 20.5 tackles for loss in 2021) outproduced him in college. With Arizona's Devon Kennard signing not working out, too much responsibility appears on Golden's shoulders. The Cardinals need to get something from Thomas and/or Sanders this season.
Extensions and restructures:
It remains bizarre Murray receiving a $46.1MM-per-year contract — behind only Aaron Rodgers — and collecting that monster guarantee (behind only Deshaun Watson) became afterthoughts as his months-long negotiations concluded in historically strange fashion. The independent study clause the Cardinals originally included in this deal may well be justified, but Keim and Co. insisting on it may have damaged this relationship — as much as one can be damaged when a nine-figure guarantee is involved — by inserting big-picture doubt about a franchise centerpiece's work ethic. This became a one-of-a-kind ending to a negotiation, which doubled as the highest-profile contract matter in modern Cardinals history.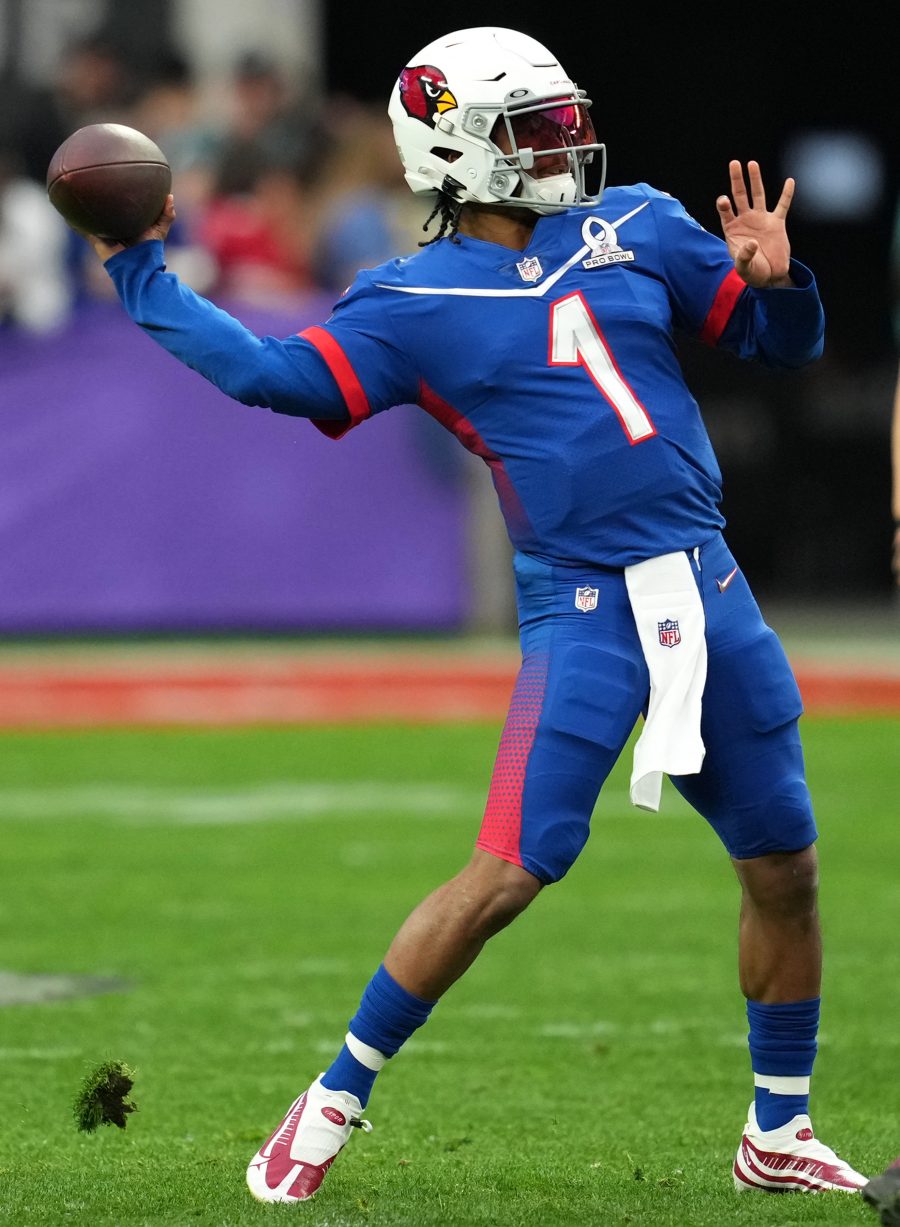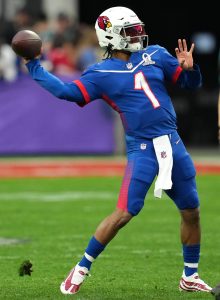 While Murray and his agent agreed to the deal with that clause included, it clunkily being removed — after the two-time Pro Bowler felt compelled to defender himself — stained the process. The ex-Heisman winner's 2021 comments to the New York Times regarding film study came along with genuine Cardinals concerns about his dedication level, which is a red flag for a player who just signed a better contract than those given to Patrick Mahomes or Josh Allen. Setting aside Murray and his agent's offseason agenda, the Cardinals could have effectively forced him to play on his rookie deal in Year 4. Save for Le'Veon Bell or Vincent Jackson, the latter holding out of the 2010 season through Week 10, modern NFLers do not sit out seasons. A fourth rookie-deal year would have allowed the Cardinals a better answer as to Murray's trajectory, but they practiced appeasement with this early extension.
The Dolphins, Eagles and Rams' failures in pre-Year 4 QB extensions (Ryan Tannehill, Carson Wentz, Jared Goff) come to mind here. Although antennae are up for this situation sinking to similar depths, Murray's talent level — when healthy, which was the case in the first half of the past two seasons — provides a level of upward mobility those situations did not. Murray's unwillingness to utilize his legs last season, at least compared to his first two years, did hold him back. For the Cardinals to get the most out of their undersized passer on this contract, Murray needs to be closer to his 2020 version (133 carries, 819 yards, 11 touchdowns).
Keim (with a heavy push from Kingsbury) turned out to be right in diving back into the first round for Murray, punting on Josh Rosen after one season and joining the 1982-83 Baltimore Colts as the only teams to take QBs in back-to-back first rounds. The Cardinals have a homegrown franchise-caliber QB for the first time — all due respect to Jake Plummer, who peaked in Denver — since the 1980s. How the parties got here should prompt hesitancy regarding the trio's future together, but Murray avoiding injuries and staying on the Pro Bowl tier in 2022 will quiet some of the noise surrounding this late-summer fiasco.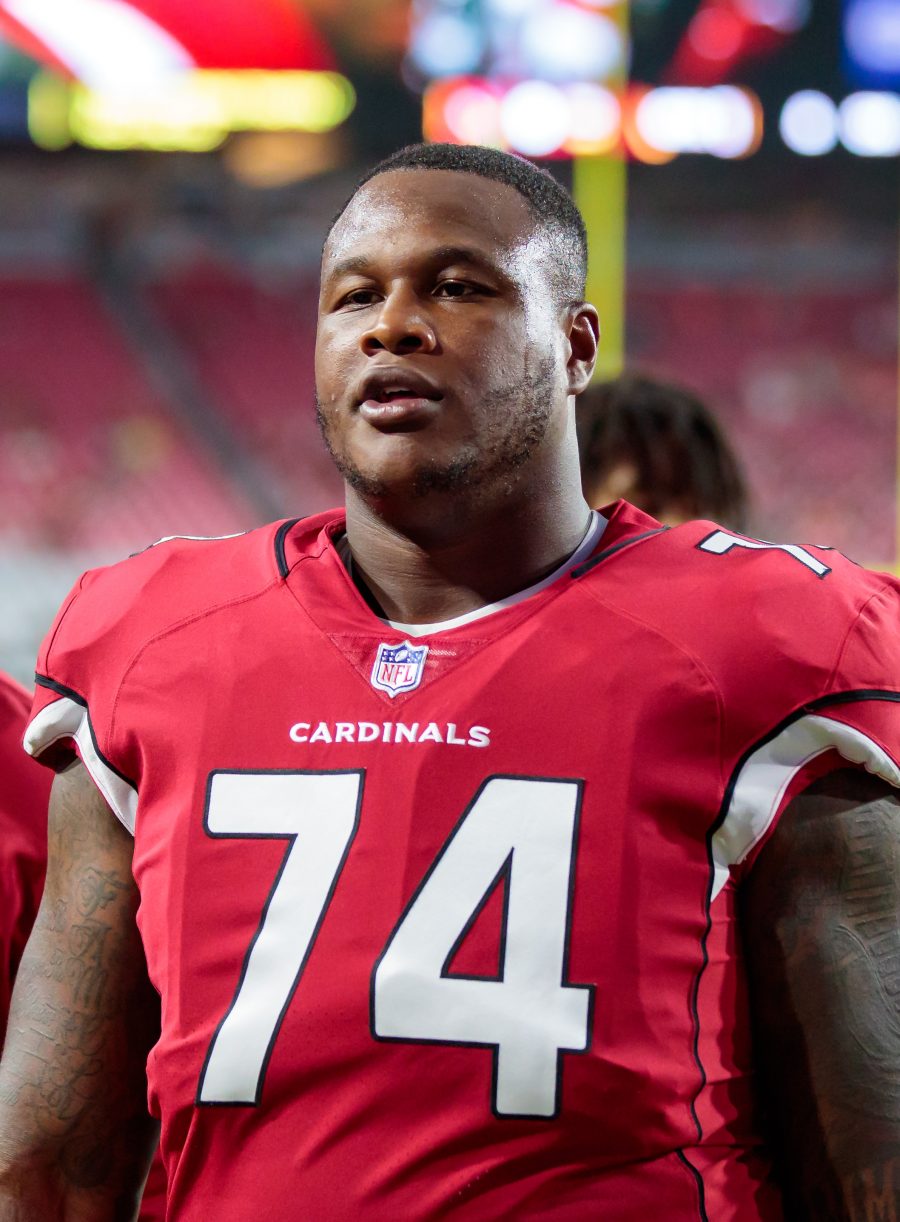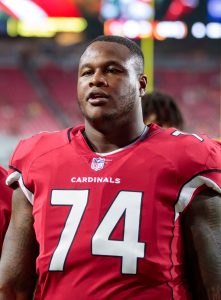 Humphries' extension numbers are a bit unusual. Previously due for free agency in March, Humphries accepted a modest raise — by NFL standards — in signing for barely $17MM per year. His previous deal — agreed to in 2020 — came in at just less than $15MM per year. Humphries, 28, bailed on another under-30 crack at free agency to sign the 12th-highest tackle contract (AAV-wise). The Cardinals did well to convince their longtime left tackle to go forward with this pact, but with the cap back on the rise, Humphries could have pushed this to the 2023 league year to draw a franchise tag or journey into free agency for the first time.
The Cardinals do not employ an elite left tackle, but the 2015 first-rounder has enjoyed strong stretches. PFF slotted him as a top-five tackle in 2020. Humphries does have an injury history, and perhaps that played into his accepting upper-middle-class (NFL-wise, that is) money now. But he has missed just one game over the past three seasons. Coming off his first Pro Bowl as well, the ex-Florida Gator appears to have done the Cardinals a favor. They could use the help, considering three O-line starters (Pugh, Rodney Hudson, Kelvin Beachum) are north of 30 and both Pugh and Hudson contemplated retirement this offseason.
Other:
Permitted to hire three coaches as a GM, despite being on a string of three straight playoff absences at the time of hire No. 3, Keim has also made three big quarterback acquisitions (Carson Palmer, Rosen and Murray). The GM's sketchy first-round history (Jonathan Cooper, Deone Bucannon, Robert Nkemdiche, Rosen) is somewhat countered by a strong Day 2 acumen (Tyrann Mathieu, John Brown, Budda Baker, Byron Murphy). (Using only a Day 2 pick and change to acquire Hopkins bolsters Keim's reputation, too.) But the Rosen pick and Steve Wilks one-and-done happening in the same year as Keim's extreme DUI arrest made it somewhat surprising the Cardinals let him start over with Kingsbury and Murray. Keim, 49, continues to survive. He is now signed through 2027, locked in as the executive branch of the Cardinals' core triumvirate.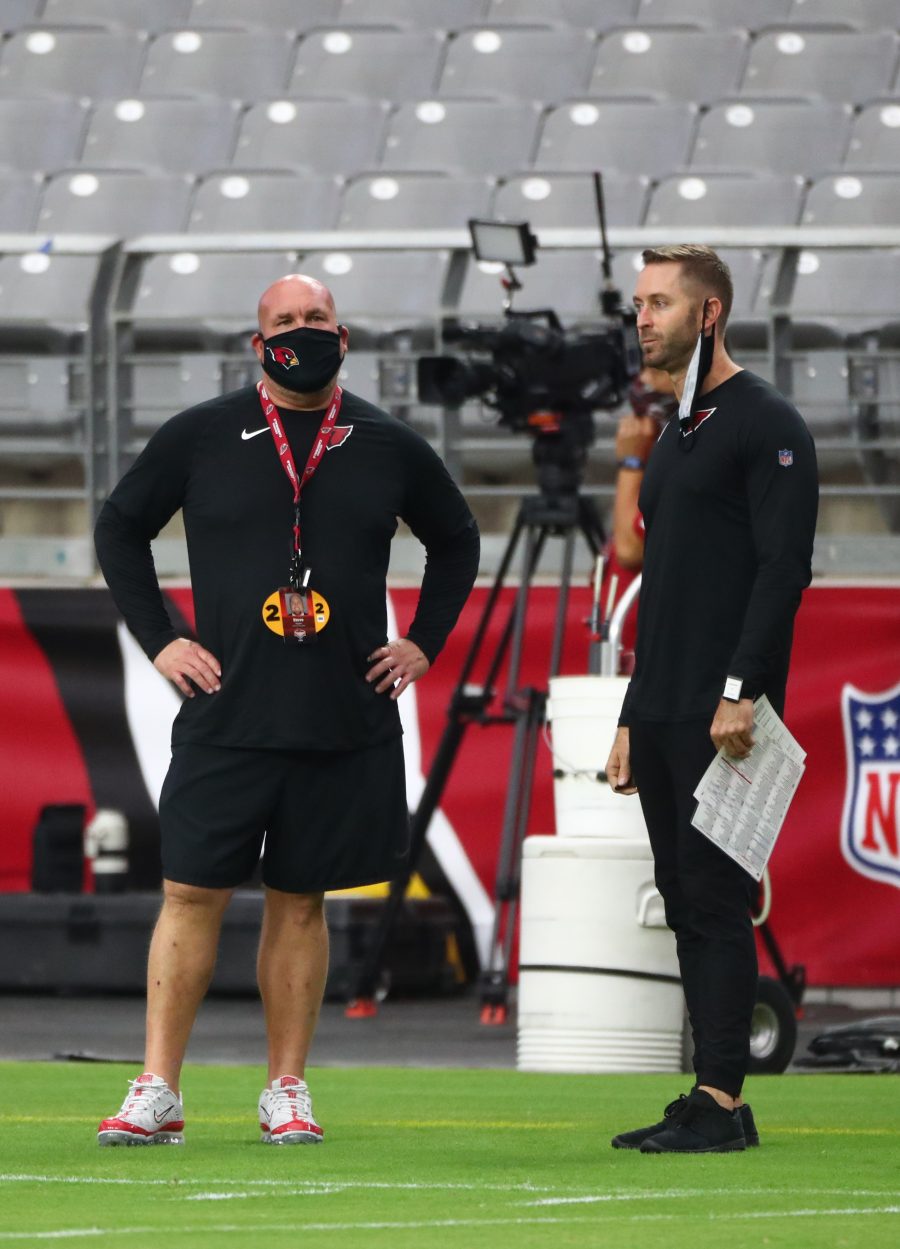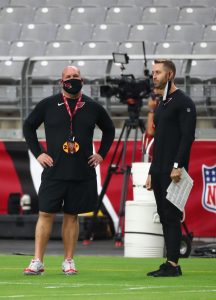 While Kingsbury going from five to eight to 11 wins in his three seasons represents progress, the Cardinals have finished 2-6 (2020) and 3-5 over the past two years. The latter skid culminated in one of the uglier wild-card losses in recent NFL history. Kingsbury, 43, did take the reins of a franchise not known for stringing together successful seasons. Over the past 45 years, the Cards have made the playoffs in consecutive seasons just twice (2008-09, 2014-15). The bar is lower here.
The Cards have also finished 19th and 15th in offensive DVOA over the past two seasons, respectively, tailing off as Murray injuries (a November 2020 shoulder sprain and an October 2021 high ankle sprain) sapped the stretch-run capabilities of each squad. Of course, Kingsbury leading the charge for Murray does not allow the ex-Texas Tech HC to use the QB's durability concerns as an excuse. But Murray and Hopkins' unavailability or limitations during last season's second half would still seem to warrant mulligan consideration. Michael Bidwill evidently thought so, as he is now paying Kingsbury through 2027. The consecutive late-season swoons would give the appearance of a warming seat, but Kingsbury's contract nixed that notion.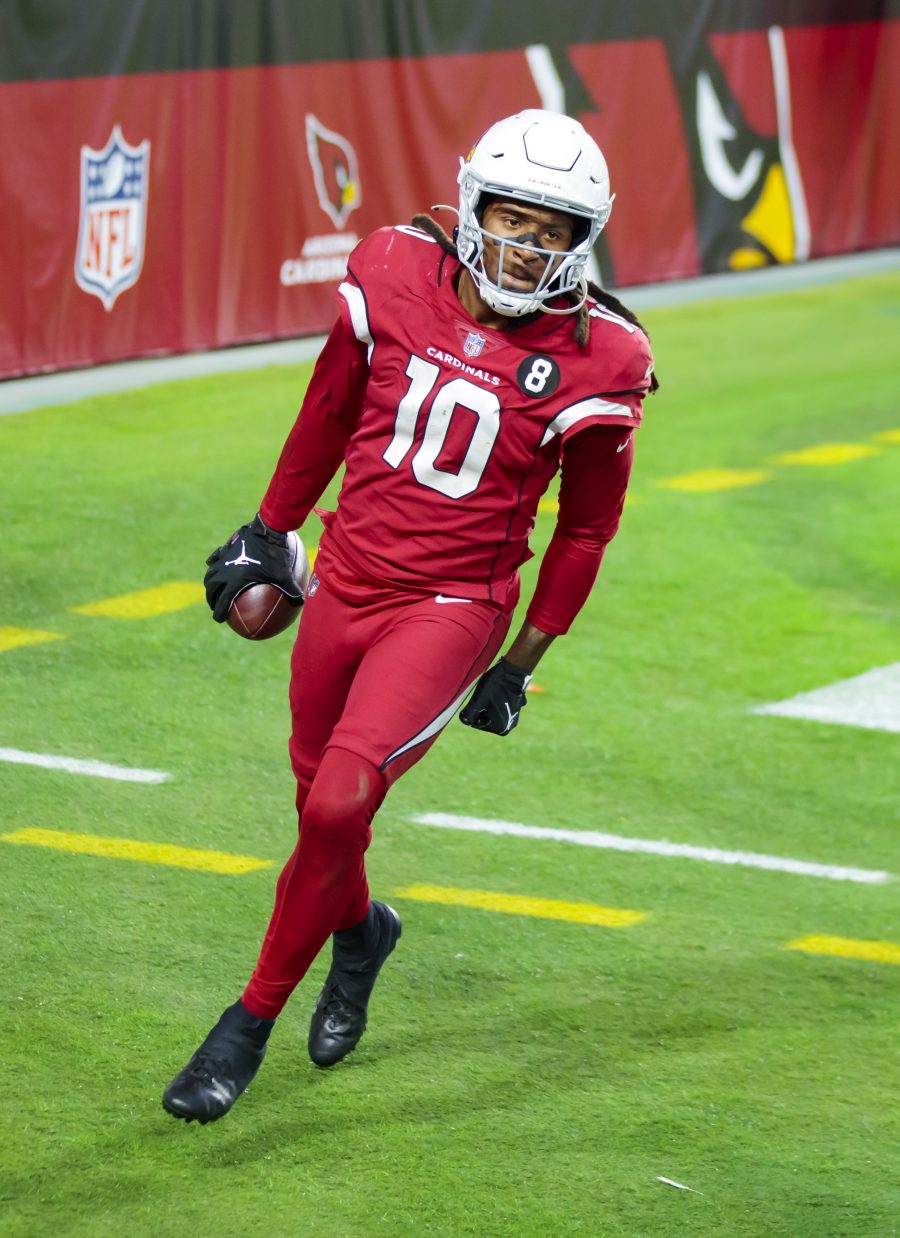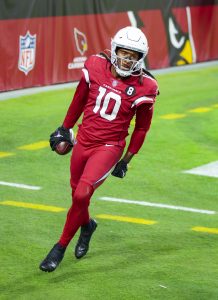 Moore and Antoine Wesley's presences should give the Cardinals some depth, but Hopkins' 2021 absence left a glaring void. Murray's injury and a return to a largely Hopkins-less offense keyed his late-season decline and the Cards' descent to a low-wattage, station-to-station offense. The Texans have no chance at belated winning that wildly panned 2020 trade, but Hopkins missing a season's worth of games between 2021 and '22 makes his $27.25MM-per-year salary hurt. The figures that gave Hopkins the previous receiver AAV lead show up in 2023 and '24, when his cap hits check in at $30.8MM and $26.2MM.
That amplifies the pressure on the former All-Pro to deliver post-suspension in his age-30 season. It is still difficult to believe the Cardinals can be true contenders without Hopkins, whose career involved scant injury absences (two missed games from 2013-20) until last season. That bodes well for a 2022 bounce-back effort.
The Cardinals were one of three teams to experience an offseason tragedy. Gladney's fatal May 30 car accident came barely two months after the Cards gave him a second chance. Out of football due to a domestic violence arrest (he was later acquitted by a jury), Gladney signed with Arizona on a two-year, $6.5MM deal. The former Vikings first-round pick only played one NFL season. In the aftermath of the 25-year-old cornerback's death, Kingsbury indicated the team had the position on its radar in June. But no notable signings have taken place.
Top 10 cap charges for 2022:
The Cardinals have some cornerstone young talent, a Murray- and Baker-led contingent, but this is not an especially young team. Six of Arizona's offensive starters are over 30, and Conner is on a second running back contract. The team's top two pass rushers — Watt and Golden — are each north of 31. If this Murray contract pans out, another core will form around the star passer in the coming years. For now, the one headed by Hopkins and Watt is rather volatile due to age and availability concerns.
Last year's 10-2 start does signal this nucleus is capable of strong play, but a lot will have to go right — even in the shallower of the two conferences — for this year's Cardinals to be a threat for a deep playoff run. But the most talented quarterback in team history is locked down. So is the HC-GM combo. In the long term, the franchise did check off its key offseason boxes. Will they end up being the right decisions?
Follow @PFRumors