Not only will Arizona's talent be tested early with a Week 1 matchup against the Chiefs, but their depth will be tested, as well, with three starters expected to miss the season opener, according to ESPN's Adam Schefter. The team's injury report leading up to the first game of the season shows wide receiver Rondale Moore, right guard Cody Ford, and cornerback Trayvon Mullen's game statuses as "out."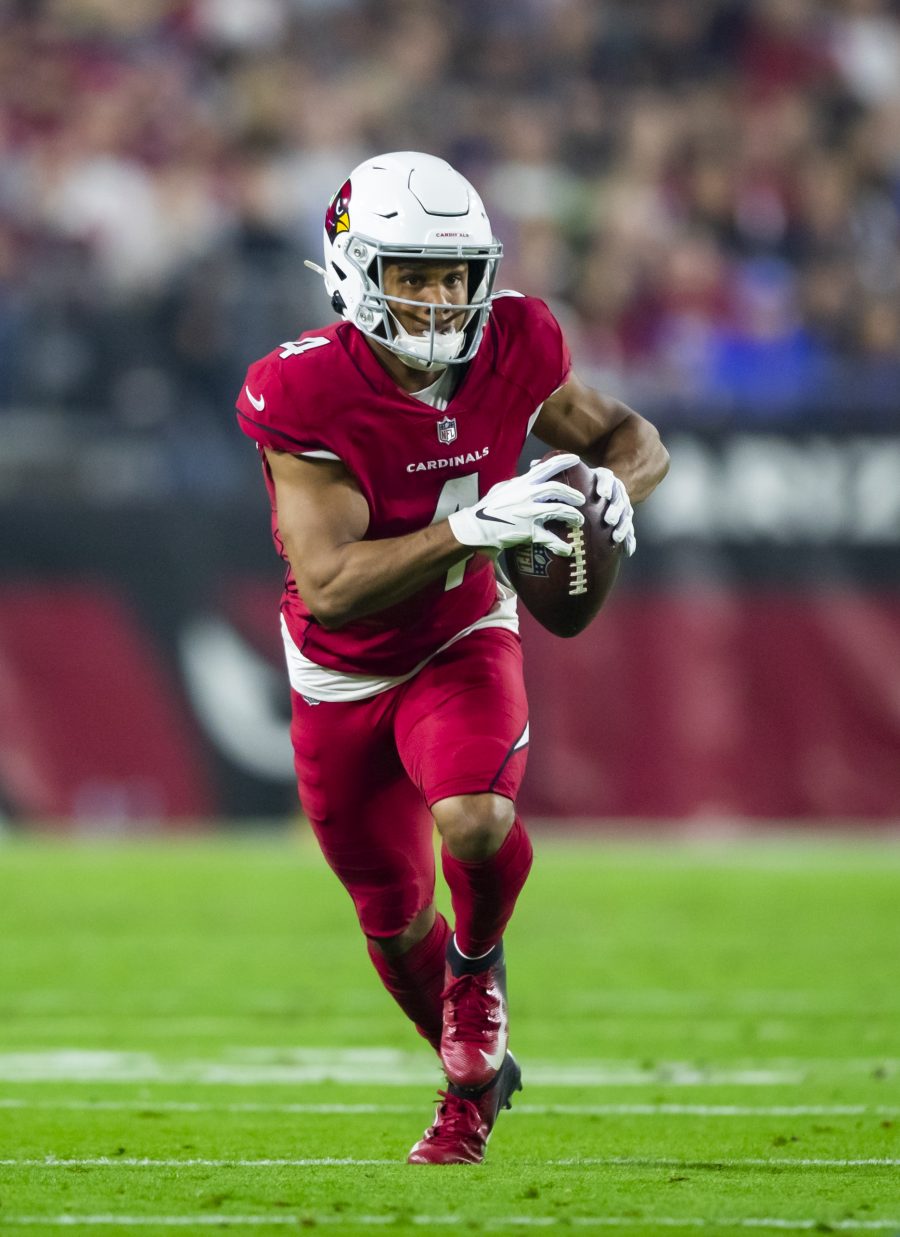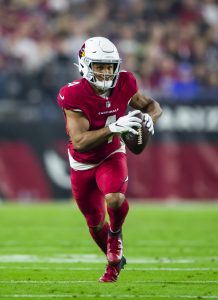 Moore is a circumstantial starter to begin with, as DeAndre Hopkins starts the season with a six-game suspension. As a rookie last year, Moore was third on the team in receptions (54) and fifth on the team in receiving yards (435), numbers good enough to earn him the starting role during Hopkins' absence. Unfortunately, though, Moore suffered a hamstring injury in practice yesterday that was described as "serious." No official announcement has been made regarding an MRI that Moore took to determine the severity of the injury, but, regardless, a Week 1 absence was the very least of what was expected. With Moore out, Andy Isabella and Greg Dortch will get plenty of snaps as the only two healthy receivers remaining on the roster behind starters Marquise Brown and A.J. Green.
Ford is a former second-round pick for the Bills who slowly fell out of favor with the Bills last season and was traded to Arizona in exchange for a fifth-round pick in the 2023 NFL Draft. As a rookie, Ford had started 15 games, alternating time at guard and tackle. He entered 2020 as the team's starting right guard and switched over to left guard after three games. After 11 weeks of play, Ford suffered a torn meniscus in practice and spent the remainder of the season on injured reserve. He returned as the starter at right guard to start 2021 but, after some early season struggles, was benched and made a few spot starts in backup duty for the remainder of the year. Ford's regular season debut as a Cardinal will have to wait as an ankle injury will force Arizona to likely start Justin Pugh in his place.
As another offseason trade acquisition, Mullen's debut in red and white will have to wait, as well. Mullen was reportedly in danger of being waived in Las Vegas and the Cardinals threw the Raiders a line, offering up a seventh-round pick in exchange for the fourth-year cornerback. One desert team's loss was another desert team's gain as the Cardinals slotted Mullen in as their starter opposite Marco Wilson. Mullen had returned to practice in August after ending the season with a toe injury and getting offseason surgery, but the injury appears to have lingered. Mullen hasn't practiced all week and will miss the season opening matchup with his former division rival. In Mullen's absence, Arizona will rely on Byron Murphy to start opposite Wilson.
Last year saw the Cardinals jump out to an undefeated, 7-0 start before finishing the season on a 4-6 stretch to limp into the playoffs as a wild card team. The undefeated start to the 2022 season was going to be hard enough with a Week 1 matchup against the Chiefs. The absence of three starters will make things just a touch more challenging.
Follow @PFRumors