A Kenny Golladay-Giants divorce will almost certainly take place before the 2023 season, but the team's new regime appears open to severing ties with the high-priced Dave Gettleman-era pickup earlier.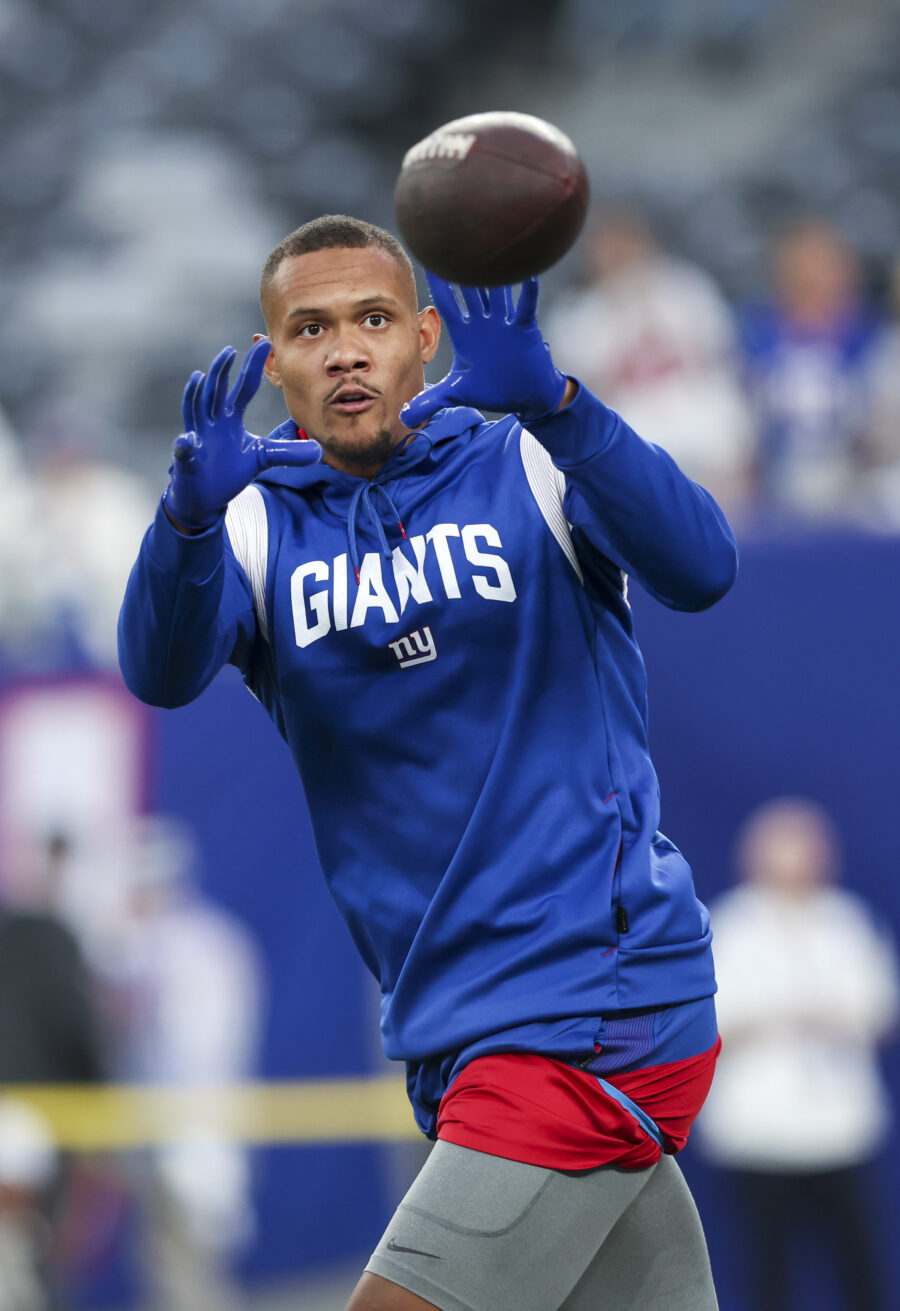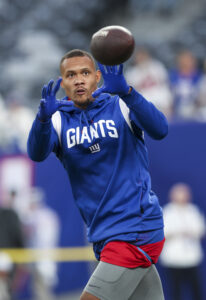 The Giants trading Golladay before the Nov. 1 deadline is not off the table, Ian Rapoport of NFL.com notes. This would be a financially difficult transaction for the Giants, but Rapoport adds the team taking on most of Golladay's contract would be the only way a trade would go down. The former Lions Pro Bowler has fallen well out of favor with the Giants, leading to some notable developments leading up to Big Blue's Week 3 tilt tonight.
[RELATED: Giants Made Effort To Add Cole Beasley]
After Golladay played extensively in the Giants' Week 1 game in Tennessee, Brian Daboll drastically reduced his workload. The sixth-year receiver played just two snaps in Week 2, leading Golladay to say he is confused by the situation and "should be playing regardless." The two-time Detroit 1,000-yard pass catcher underwhelmed in his Giants debut. He might be with a third team before this season ends, but this would be an unusual trade to complete.
Golladay signed a four-year, $72MM contract during the 2021 free agency period; that deal was by far the most lucrative pact given to a wide receiver on last year's COVID-19-affected market. The 28-year-old pass catcher saw the downward momentum created by an injury-plagued 2020 slate follow him to New York; he finished with just 37 receptions for 521 yards and no touchdowns in 2021. The outside receiver joined other Giants in a poor passing attack, with coaching and quarterback play undoubtedly lowering wideouts' ceilings on last season's woeful squad. But Golladay has not turned his career around under Daboll.
Last year's big-ticket accord featured $10MM of Golladay's 2022 salary being guaranteed at signing. An additional $4.5MM of that salary became locked in on Day 1 of the 2022 league year. Golladay is attached to a $13MM base salary this season. Based on where his career has gone since a 2019 Pro Bowl slate, the 6-foot-4 target does not carry much trade value.
Golladay's $21.5MM cap number tops the Giants' payroll by a considerable margin. An in-season release would tag the team with a $25MM dead-money charge. The team making it work with Golladay, whom Rapoport adds has not been a problem in the locker room, until 2023 would lead to just $7.9MM in dead money — if designated as a post-June 1 cut.
It will be interesting to see if Golladay can create some semblance of trade value with on-field contributions for the Giants in the coming weeks. For now, he is behind career practice squad player David Sills, whom the Giants view as a player who can create more separation than Golladay at this juncture. Sills and veteran slot Richie James have played ahead of Golladay and Kadarius Toney this season. Both Toney and second-round rookie Wan'Dale Robinson are inactive for tonight's Cowboys matchup.
Follow @PFRumors