MARCH 15: The move is official, according to ESPN's Jordan Raanan (on Twitter).
MARCH 8: Although a post-June 1 cut would create more savings for the Giants, GM Joe Schoen said (via ESPN.com's Jordan Raanan) the team is unlikely to take this route. The Giants could up their savings to $11.6MM by designating Golladay as a post-June 1 release, but that would also push money onto New York's 2024 cap. Not doing so would lead to a significant dead-money hit this year ($14.7MM) but also allow the team to be rid of this contract by 2024. Teams can designate two players per year as post-June 1 cuts.
FEBRUARY 28: The Giants are in the midst of navigating a complex financial situation with their top two offensive priorities. In a move which will save them a modest amount of cap space, though, they are making the expected decision to release wideout Kenny Golladay. ESPN's Adam Schefter tweets that New York will cut the veteran on March 15, the first day of the new league year.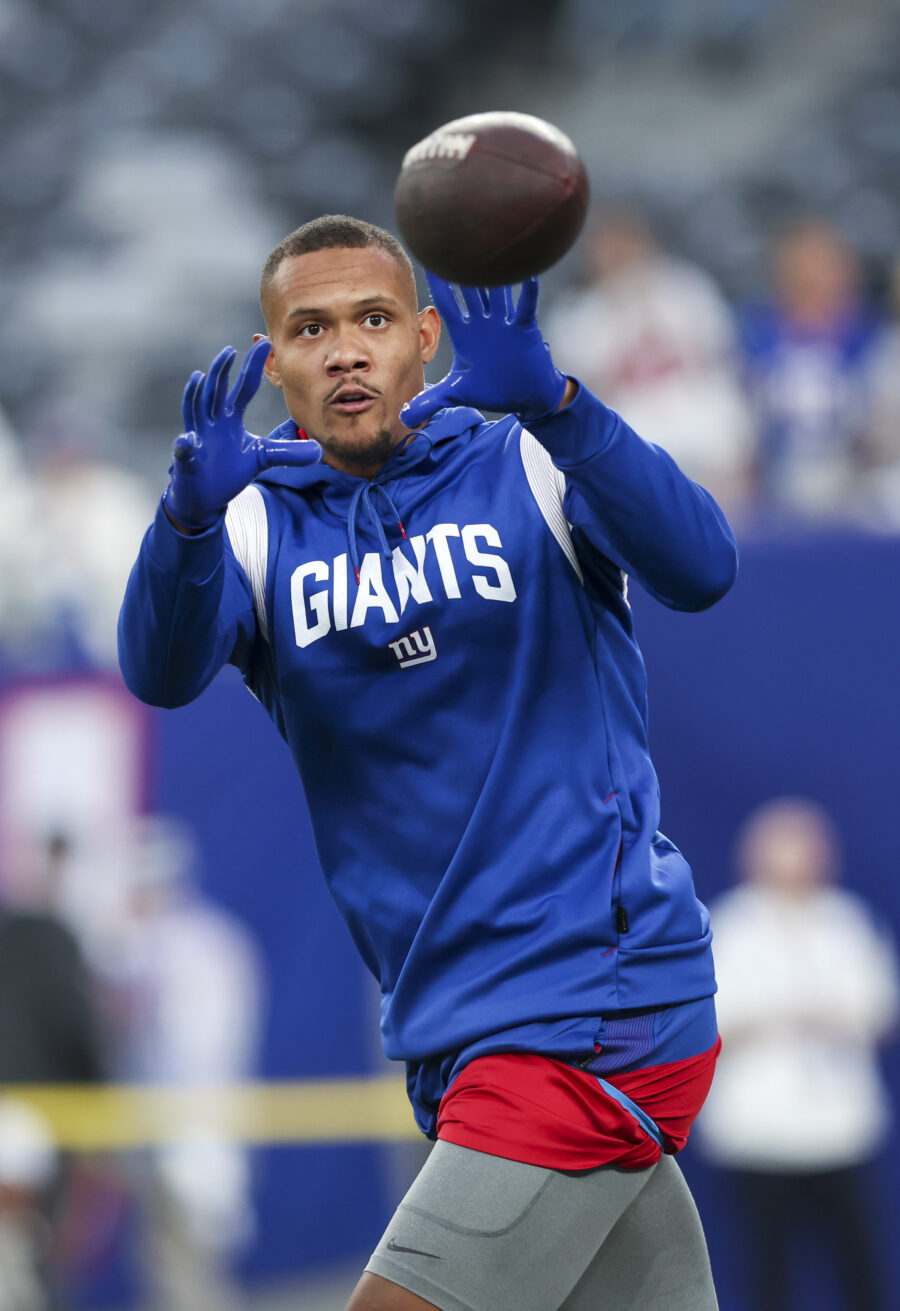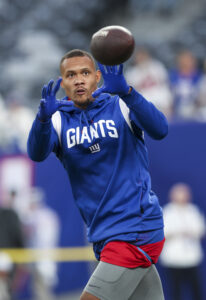 This news come as no surprise, given the struggles Golladay had during his two years as a Giant. By waiting until the official opening of free agency, New York will see $6.7MM in cap savings. That figure is countered by a dead cap charge of $14.7MM owing to the guaranteed money on his deal, but both parties will no doubt be satisfied with a parting of ways in this situation.
The 29-year-old enjoyed a productive four years to begin his career with the Lions. His time there included a 2019 campaign in which he led the NFL in receiving touchdowns and earned a Pro Bowl nod. That season marked his second in a row in which he eclipsed the 1,000 yard mark. When he hit the open market in 2021, then, he drew notable interest and headed to the Big Apple on a four-year, $72MM contract. That deal led to substantial expectations for himself and the team, but things have not at all gone according to plan.
Golladay put up 521 scoreless yards in his first Giants season, one in which he operated as a full-time starter. That changed early in the 2022 campaign under new head coach Brian Daboll, who dropped his playing time to just a pair of snaps in Week 2. That led the former third-rounder to lament his circumstances, and was followed by a continued drop in his usage. Golladay was named as a trade candidate in September, further suggesting that a separation would be coming at some point.
The Northern Illinois alum totaled just six catches and one touchdown during the regular season, despite the markedly improved play of Daniel Jones and the Giants' underwhelming WR corps suffering multiple significant injuries. He will look to rebuild his value on a new team this offseason, through a deal which will surely be short-term in nature and carry a far lower financial commitment than the one the Giants gave him under previous GM Dave Gettleman. Golladay will still be owed the $4.5MM in guaranteed money he is due for 2023, however.
The Giants have made it clear they will be seeking additions at the receiver position. That could include a reunion with Odell Beckham Jr., who sat out the entire 2022 season despite significant interest from a number of teams. New York could also be seeking a wideout in the first round of this year's draft, as they look to upgrade their pass-catching corps around Jones. In any event, Golladay will have no part in the team's 2023 plans.