Still amid multiple investigations, the Commanders are now being sued. The office of D.C. Attorney General Karl Racine announced Thursday it has filed a lawsuit against Dan Snyder, the Commanders, the NFL and Roger Goodell (Twitter link).
This is a consumer protection lawsuit, according to Mark Maske and Nicki Jhabvala of the Washington Post, accusing Snyder and his franchise of, in pursuit of revenue, "colluding to deceive and mislead customers" about the investigation into the team's workplace culture.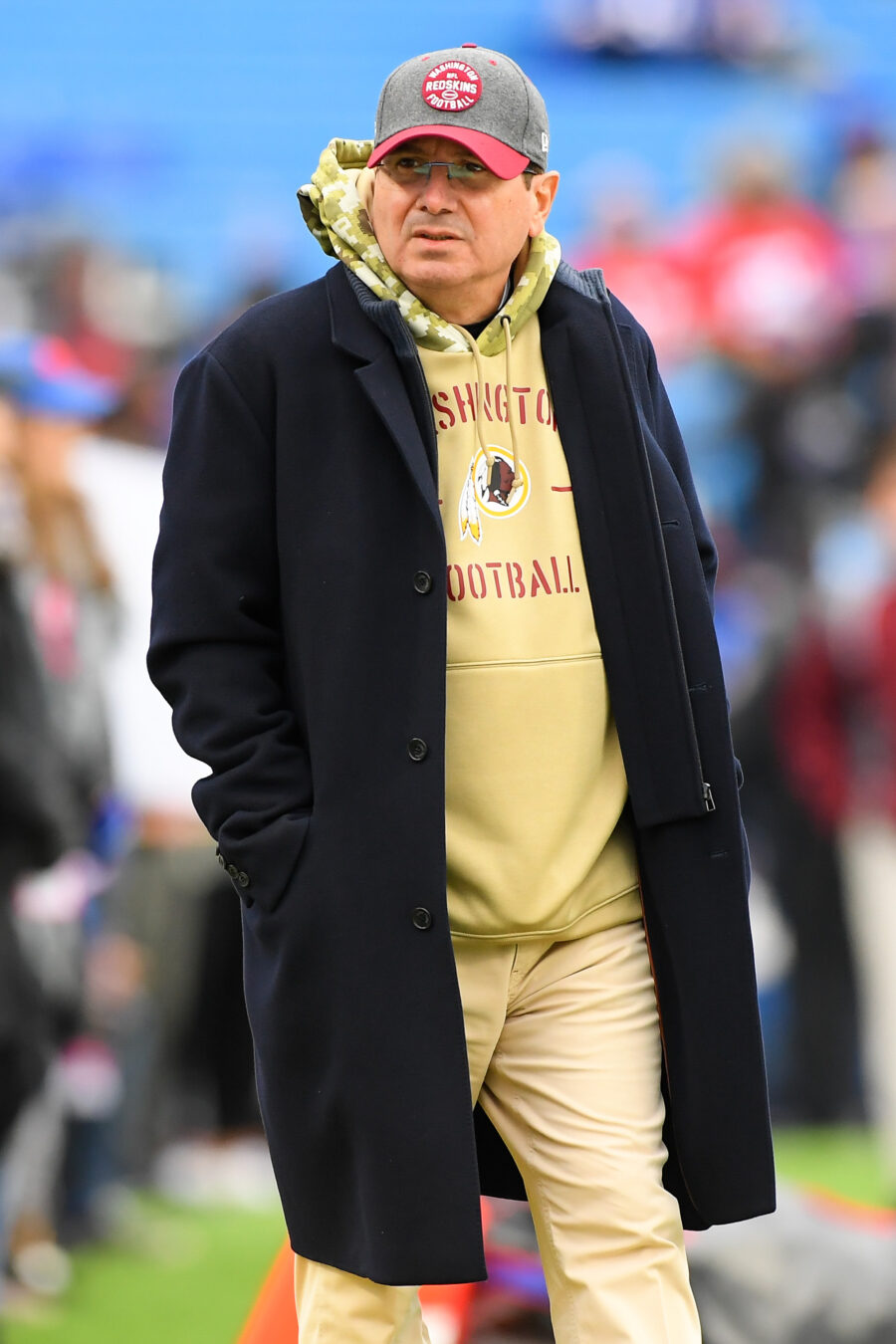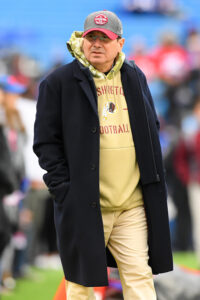 Snyder and his franchise remain the subject of three investigations — from the House Oversight Committee, the NFL and the office of Virginia's attorney general. Racine's lawsuit will also seek to have the findings of the NFL's previous investigation — a Beth Wilkinson-run probe that, at the league's request, did not produce a written report — public, according to the Washington Post.
"Faced with public outrage over detailed and widespread allegations of sexual misconduct and a persistently hostile work environment at the Team, Defendants made a series of public statements to convince District consumers that this dysfunctional and misogynistic conduct was limited and that they were fully cooperating with an independent investigation," the lawsuit reads. "These statements were false and calculated to mislead consumers so they would continue to support the Team financially without thinking that they were supporting such misconduct."
Racine's term in office ends Jan. 2, but he believes the case will move forward. His office plans to issue subpoenas, per Jhabvala (Twitter links). Subpoenas emerged in the Oversight Committee's investigation, but Snyder evaded testimony for weeks. Eventually, the embattled owner did testify but did so remotely and without being under oath. Those circumstances allowed Snyder to bypass certain questions during that hearing. Goodell also testified before the Oversight Committee this summer, doing so before Snyder.
Repeated allegations of toxic workplace culture and financial impropriety led to this latest batch of trouble for Snyder. He and other team executives have been accused of withholding ticket revenue from opposing teams and keeping refundable deposits from fans. The Committee also accused Snyder's franchise of dishonesty with the NFL regarding sharable revenue. A former employee, testifying to the Committee, indicated Washington had two separate books — one with the full figures and another with underreported ticket revenue. Regarding ticket revenue, Grant Paulson of 106.7 The Fan tweets the team has sent a letter to various season-ticket holders — some from the not-so-recent past — indicating the team owes a balance to certain fans.
This endless spree of trouble has led to the threat of owners voting to remove Snyder from his 23-year ownership post, which would be an NFL first. It is uncertain if there are 24 owners willing to vote Snyder out, but some likely would. Jim Irsay indicated 24 removal votes could be there, with the Colts owner speaking out after an ESPN report indicated Snyder had conducted shadow investigations of select other owners. Snyder later denied that charge.
The prospect of owners assembling votes against Snyder hovered over the Commanders owner for much of 2022. However, Snyder has since begun the process of exploring a Commanders sale. After defiantly indicating he would never sell the team, Snyder is believed to be seeking a $7 billion sum for the franchise. That would surpass the Broncos' 4.65 billion haul fetched this summer. The Broncos' price more than doubled the previous NFL record. Several prospective buyers have emerged.
Regardless of a sale, Snyder remains in hot water. No timelines exist regarding the completion of the three investigations. As of now, the owner is believed to be operating without restrictions in his ownership role. Wilkinson's investigation previously led to a de facto suspension, but that is believed to be over.
Follow @PFRumors