Von Miller's hopes at returning from his meniscus injury in Week 14 faded quickly. The Bills placed the veteran pass rusher on IR on Thursday, shutting him down for at least four games.
The earliest Miller can now return is Week 17. Given Buffalo's investment in the future Hall of Famer, it is unsurprising the team would operate cautiously here. While this will hurt the Bills' pass-rushing capabilities over the next few weeks, it stands to give Miller more rehab time.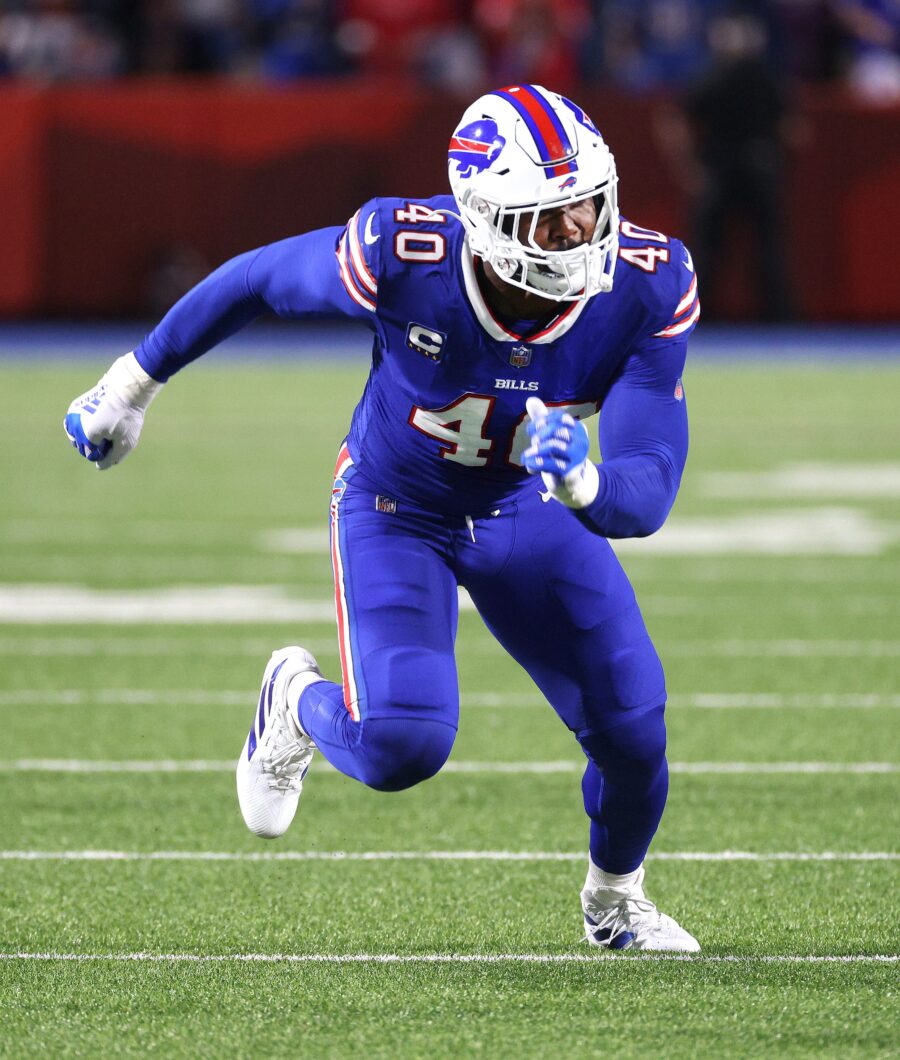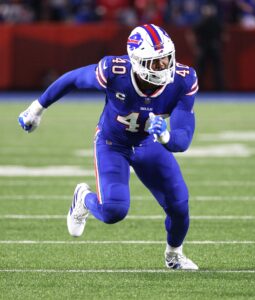 "We've been assessing Von this week and seeing how he is, and we don't want to rush him back," Bills GM Brandon Beane said. "This gives us a chance to go ahead and count tonight's game and three more on injured reserve. And hopefully we can get him back for the stretch run."
Miller did not tear his ACL but acknowledged he will likely need surgery. The initial Bills plan was to wait for swelling to subside over the next seven to 10 days before making a determination, but they are acting early. By placing Miller on IR ahead of their game against the Patriots tonight, Miller will only need to miss three more. It is perhaps a bit surprising the Bills are factoring roster math into an equation involving a player of Miller's stature, but Thursday's call also points to the organization not wanting to risk a setback by the 12th-year edge defender attempting to come back too fast.
It is believed Miller will be fine with using a knee brace upon return. He donned a brace during points of his Broncos stay, which included an ACL tear. Miller bounced back quickly from that December 2013 malady, re-establishing himself as a Pro Bowl rusher — being invited to the next six — and a player who would go on to become the first defender in NFL history to sign two $100MM-plus contracts. Miller, 33, is currently tied to a six-year, $120MM pact — one that includes guarantees into 2024.
The Bills will be without Miller for some rather key games. In addition to this Pats matchup, Miller will miss games against the Jets and Dolphins. The Bills, who also play the Bears during this span, close their regular season with Bengals and Patriots meetings. While Buffalo is ticketed to have Greg Rousseau back in Week 13 after a November absence, the team is 0-2 in the AFC East. How the Bills fare in their three Miller-less division tilts will likely determine if they will need their home blues in the AFC playoffs. At 8-3, the Bills are in decent shape to make the playoffs for a fourth straight season. But even that is not a lock. The Patriots and Chargers both loom at 6-5; a Pats win tonight would provide quite a boost.
Despite their brigade of defensive injuries, the Bills are in fine shape in terms of injury activations. The team has seven of its eight allotted injury moves remaining. One will be saved for Miller, barring a decision for a season-ending surgery. Miller indicated that was unlikely to happen, but it is not a lock the Bills have their top pass rusher back this season. Miller already amassed eight sacks this season, at only a 61% snap snare, so losing him would be a blow for the contending team's Super Bowl hopes. This will certainly be a situation to monitor this month.
Follow @PFRumors