The Falcons' swiftly changing Marcus Mariota situation will now include a knee surgery. The recently displaced starter will be shut down due to a knee operation, Arthur Smith said Wednesday (via The Athletic's Josh Kendall, on Twitter).
This surgery will take place next week, and Smith confirmed Atlanta's would-be backup is going on IR today. This is a bit more standard NFL fare compared to the previous Mariota story that surfaced. Smith said Tuesday that the former Heisman winner had left the team to have his knee evaluated.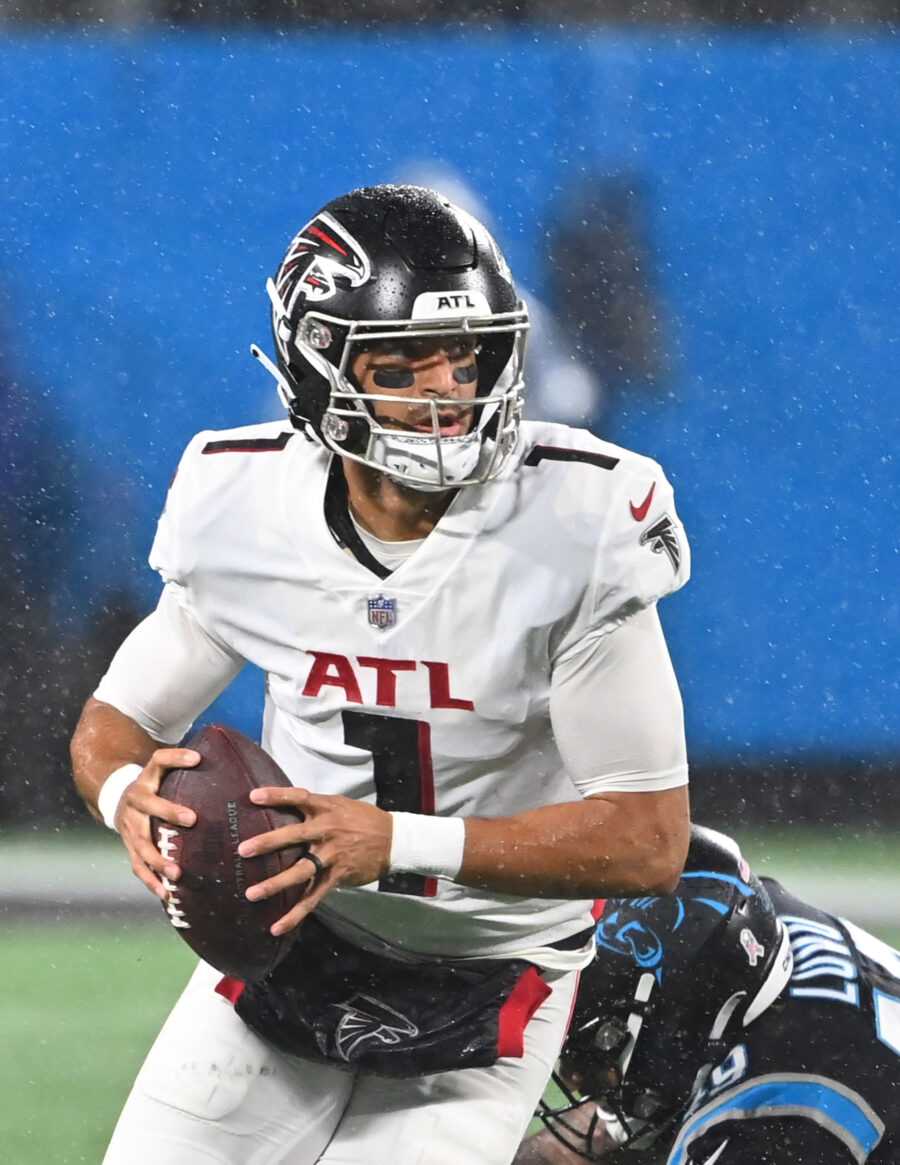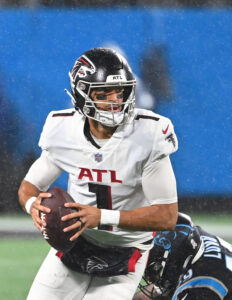 "[The knee] is nothing that has been an issue this season, but that's [Mariota's] prerogative so …" the second-year Falcons HC said. "Of course, you want all your guys to be here, but guys have to make decisions. It's part of professional sports. You have to have contingency plans."
A day after Smith said Mariota was dealing with a chronic knee injury, the report of the Oregon product leaving the team emerged. Smith made it clear Wednesday that Desmond Ridder leapfrogged Mariota regardless of injury. The third-round rookie is set to make his first start against the Saints in Week 15. It does not appear the Falcons and Mariota are on the same page any longer, but this was always viewed as a short-term stay for the former No. 2 overall pick.
Ridder's promotion already reduced the chances Mariota would be back with the Falcons next season. This week's odd drama, which Mike Florio of Pro Football Talk notes has confused executives around the league, certainly points to the eighth-year passer being elsewhere in 2023. Mariota's malady comes out of nowhere, with Florio adding the Falcons have not included it on an injury report at all this season. With four games remaining, Mariota cannot return to Atlanta's active roster during the regular season. The Falcons would need to make the playoffs for Mariota to dress again.
Given the events of this week, it seems extremely unlikely Mariota suits up for the Falcons going forward. Stranger things have obviously occurred, with the Rams' Cam Akers developments providing a recent example of an imminent divorce reversing course, but Mariota was always viewed as a bridge to Ridder or the next Falcons starter.
Smith has now benched Mariota twice. The first instance occurred in 2019, when Smith was in his first season as the Titans' OC. That October, Smith ended Mariota's four-plus-season run as Tennessee's starter by sitting him for Ryan Tannehill. The Titans are now in Year 4 of Tannehill as their starter, while Mariota has since bounced to Las Vegas and Atlanta. Smith reunited with Mariota and kept him installed as the Falcons' starter longer than most expected, but that chapter has ended.
The Falcons can save $12MM in 2023 by releasing Mariota, who agreed to a two-year deal worth $18.75MM shortly after the franchise shipped Matt Ryan to the Colts. To save the $12MM, the Falcons must move on from Mariota before Day 3 of the 2023 league year.
Follow @PFRumors