Ravens GM Eric DeCosta said last month he has gone back and forth on the exclusive-or-nonexclusive decision regarding Lamar Jackson's imminent franchise tag. A month from the March tag deadline, the sense is the Ravens will be the rare team to unholster the exclusive tag.
The Ravens should be expected use the exclusive tag, Ian Rapoport of NFL.com said during a Pat McAfee Show appearance (video link). Execs around the league believe the Ravens should use this rarely deployed player-retention tool to cuff their five-year starter, Jeremy Fowler of ESPN.com adds. The Ravens have until March 7 to tag Jackson.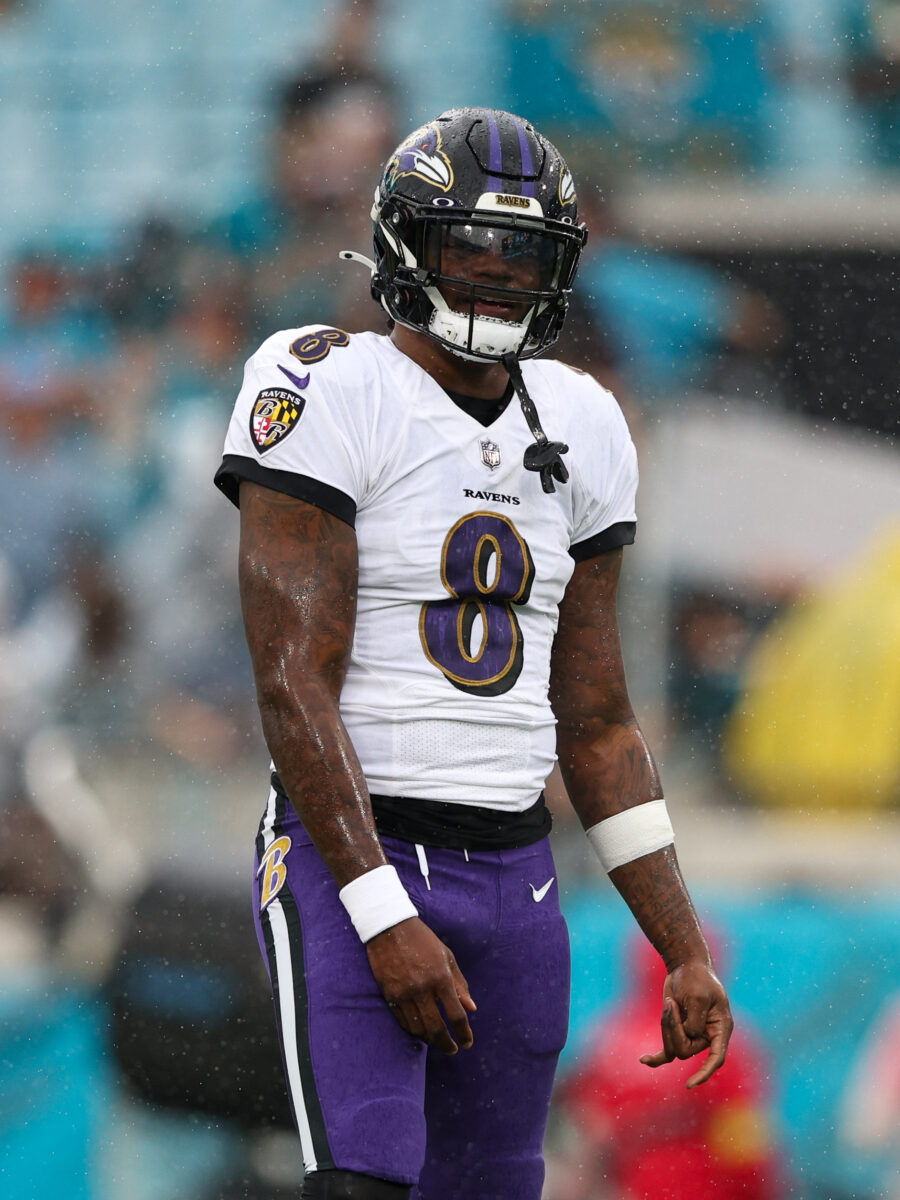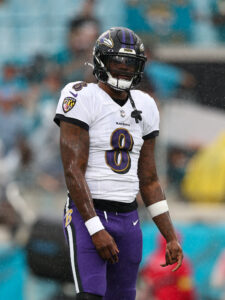 Nonexclusive franchise tag figures surfaced last week. While it would cost Baltimore more than $32.42MM to use the standard franchise tag on Jackson, an exclusive tag — which prevents other teams from negotiating with players — is expected to come in just north of $45MM. That is uncharted cap terrain for the Ravens, who rostered Jackson on a $23MM fifth-year option in 2022.
The exclusive quarterback tag brings a price hike into historic cap territory, and given Jackson's path since becoming extension-eligible, the Ravens will likely be forced to carry that number on their payroll for a while. The sides have not made progress since DeCosta and John Harbaugh emphatically endorsed a Jackson return, Jeff Zrebiec of The Athletic notes (subscription required). Although the Ravens have not given up hope of extending Jackson before free agency, per Zrebiec, everything that has transpired to this point does not suggest that will happen.
A potentially unbridgeable gap in guaranteed money exists here, with the Ravens having offered $133MM fully guaranteed last year and Jackson seeking a number that outflanks Deshaun Watson's record-shattering $230MM figure. In a vacuum, Jackson is justified in asking for that. But teams are treating the Browns' 2022 Watson deal — which came amid a four-team trade sweepstakes — as an outlier. Steve Bisciotti said last year he wished the Browns had not gone to that guarantee place for Watson, and it indeed affected the former Browns franchise's talks with its passer. The Ravens remain unlikely to offer a fully guaranteed deal, Zrebiec adds.
Jackson skipped the Ravens' offseason workouts last year. Absent a deal, it should not be expected the five-year veteran will show for Baltimore's voluntary portion this year. Until Jackson signs his franchise tender, he would not be obligated to attend minicamp or training camp, either. With the Ravens retooling on offense this offseason, Jackson attendance will be more important than it was last year. The Ravens are also involving the pending free agent in their OC search.
Compared to most teams, the Ravens are in good cap place. They hold nearly $27MM in space, sitting within the top 10 leaguewide. That would change once a Jackson exclusive tag enters the picture. The dual-threat star has refused Baltimore's best offers thus far, and although he must sign the tag to lock in that $45MM, the self-represented player's unorthodox approach regarding his second contract could certainly lead to him making the Ravens sweat leading up to the season.
A nonexclusive tag stipulates teams can pry tagged performers away with two first-round picks. The Ravens using the exclusive tag would allow them to set a different trade market, and while Rapoport adds a trade remains unlikely, paying the extra $13MM would move the boundary for trade compensation. Watson is the only quarterback to fetch three first-round picks since the 1970s, but Jackson — a three-time Pro Bowler with an MVP honor on his resume — has outperformed the controversial QB. Then again, it would require more adjustments to a team's offense to build an attack around Jackson's unique skillset.
Trade calls should be expected, Fowler adds, but this part of the Jackson process does not appear to have ignited just yet. A January report pointed to teams believing the Ravens will, in fact, make Jackson available. But DeCosta and Harbaugh's strong endorsements push back on that. Though, pivoting to a trade after such statements would not exactly be an NFL first. We do appear headed toward a full-fledged third round of these negotiations, and no end is in sight.
Follow @PFRumors