In the latest development in the ongoing Lamar Jackson saga, the former MVP has made a major announcement. Jackson tweeted Monday morning that, as of earlier this month, he requested a trade from the Ravens.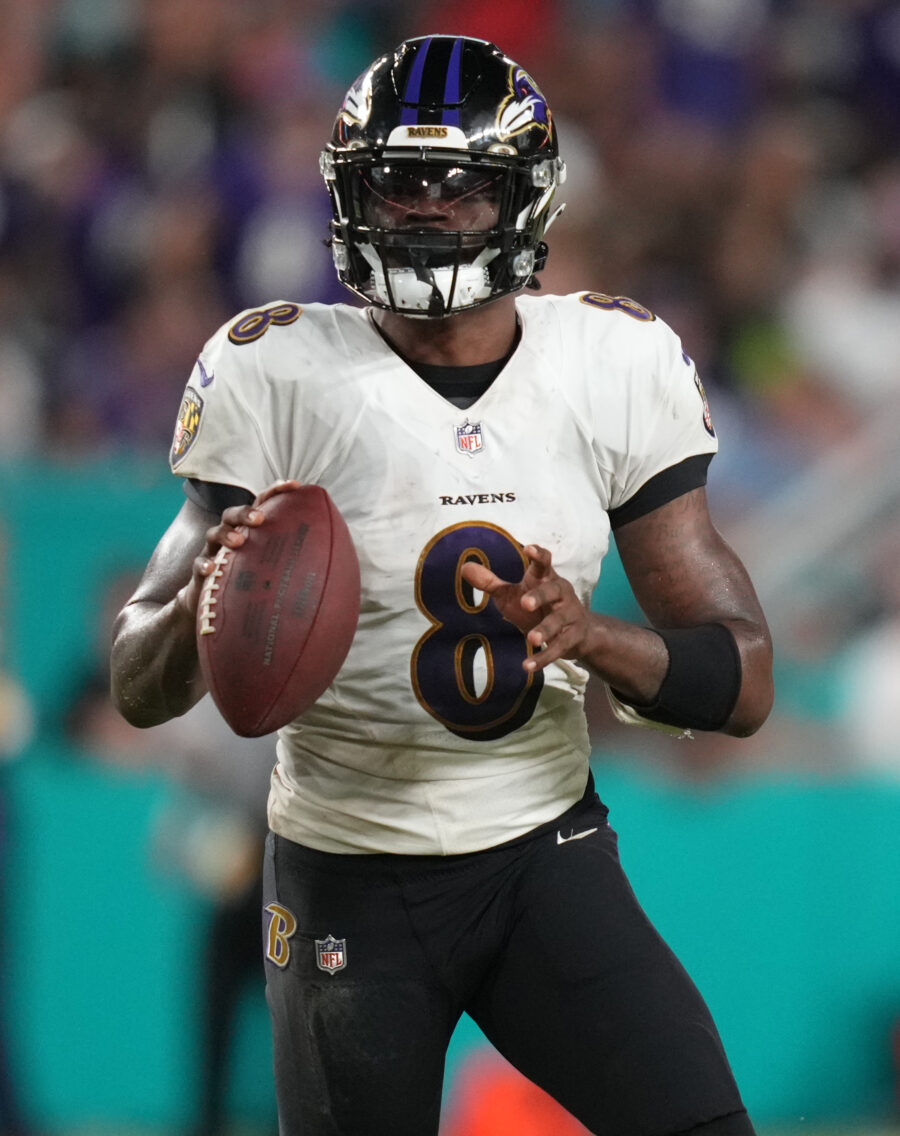 In an open letter to his fans, Jackson acknowledges that on March 2 he formally asked to be traded from the Ravens. The reason, he adds, is that the organization "has not been interested in meeting my value" with respect to a new contract. The issue of full guarantees in his newest deal has produced a major stalemate between the two sides, and now this public admission that Jackson wishes to continue his career elsewhere.
The 26-year-old has been at the center of speculation in Baltimore for several years now, as a mega-extension has never seemed to be particularly close to being finalized. It has long been believed that Jackson is seeking a fully guaranteed pact matching (if not exceeding) the value of Deshaun Watson's five-year, $230MM contract signed last offseason. The Ravens' decision to not reach that level of compensation was hinted at last summer by owner Steve Bisciotti, and has been confirmed by the subsequent deals they have offered the agent-less Jackson.
The impasse between club and player made it no surprise that the Ravens placed the franchise tag on the two-time Pro Bowler. Since they went the non-exclusive route, other teams are eligible to negotiate with Jackson on a new deal, but Baltimore would have the right to match any offer sheet he signed with an interested suitor. In the event they didn't, Jackson's new team would lose its first-round pick in the next two drafts as compensation.
That price has led to several teams bowing out of the running for a pursuit of Jackson via the offer sheet (with the Colts representing a potential exception). Now, however, a tag-and trade possibility exists. Jackson could sign his franchise tender (valued at $32.4MM) to pave the way for a deal sending him to a new team which, presumably, would appeal to him because they would be able to meet his contract demands. The Ravens and the acquiring team would be free to negotiate trade compensation of any kind, but this latest news doesn't guarantee that a blockbuster deal is on the horizon.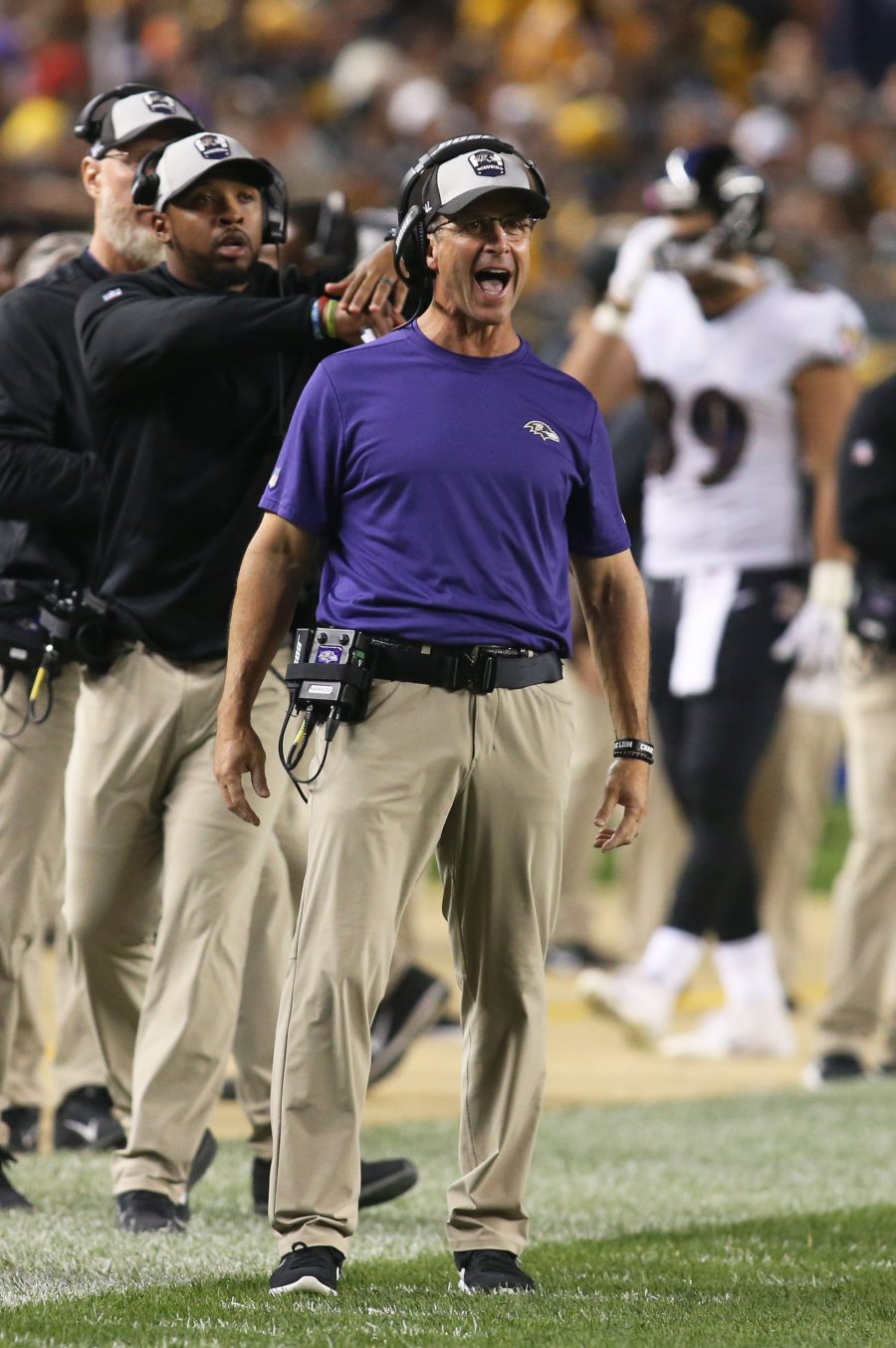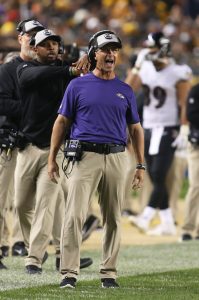 Jackson's reveal of his trade request came at exactly the time Ravens head coach John Harbaugh was scheduled to speak at the league's meeting taking place this week. Amidst his reaction to the news of Jackson's desire to be dealt, Harbaugh reiterated multiple times that he still fully expects Jackson to be the team's quarterback in 2023 (Twitter links via NFL Network's Mike Garafolo).
This latest development comes just days after it was reported that Ken Francis – a business associate of Jackson's, but not a certified agent permitted to negotiate trade or contract terms – was speaking with potential new teams. It was also reported at that time that Jackson was ready to move on from the Ravens, something confirmed by his actions today.
Never in NFL history has a former league MVP under the age of 30 been traded. That would make a move in which the Ravens meet Jackson's request an historic one, though a somewhat familiar path to the one taken last spring with wideout Marquise Brown. The latter was traded at the draft in 2022, and it was soon learned after that deal that Brown had asked to be moved. Jackson's situation is different, of course, but a swap involving him would obviously mark another major alteration to the team's offense.
This situation could, on the other hand, play out more similarly to the one concerning 49ers star Deebo Samuel last year. Samuel requested a trade after contract talks initially failed to produce a new deal, but the team made it clear they were not interested in dealing him. The two sides later came to an agreement on a big-ticket extension, though a repeat of that would involve a much larger pact in Jackson's case. How the Ravens (and potential Jackson destinations) react to this news will steer this saga into its next phase.
Follow @PFRumors