These Jets-Packers talks dragging into April should not exactly surprise. Since Aaron Rodgers' 2021 trade request became public, lengthy sagas featuring drawn-out announcements have become standard for the future Hall of Famer. After Rodgers' latest delay, he is not believed to be the holdup here.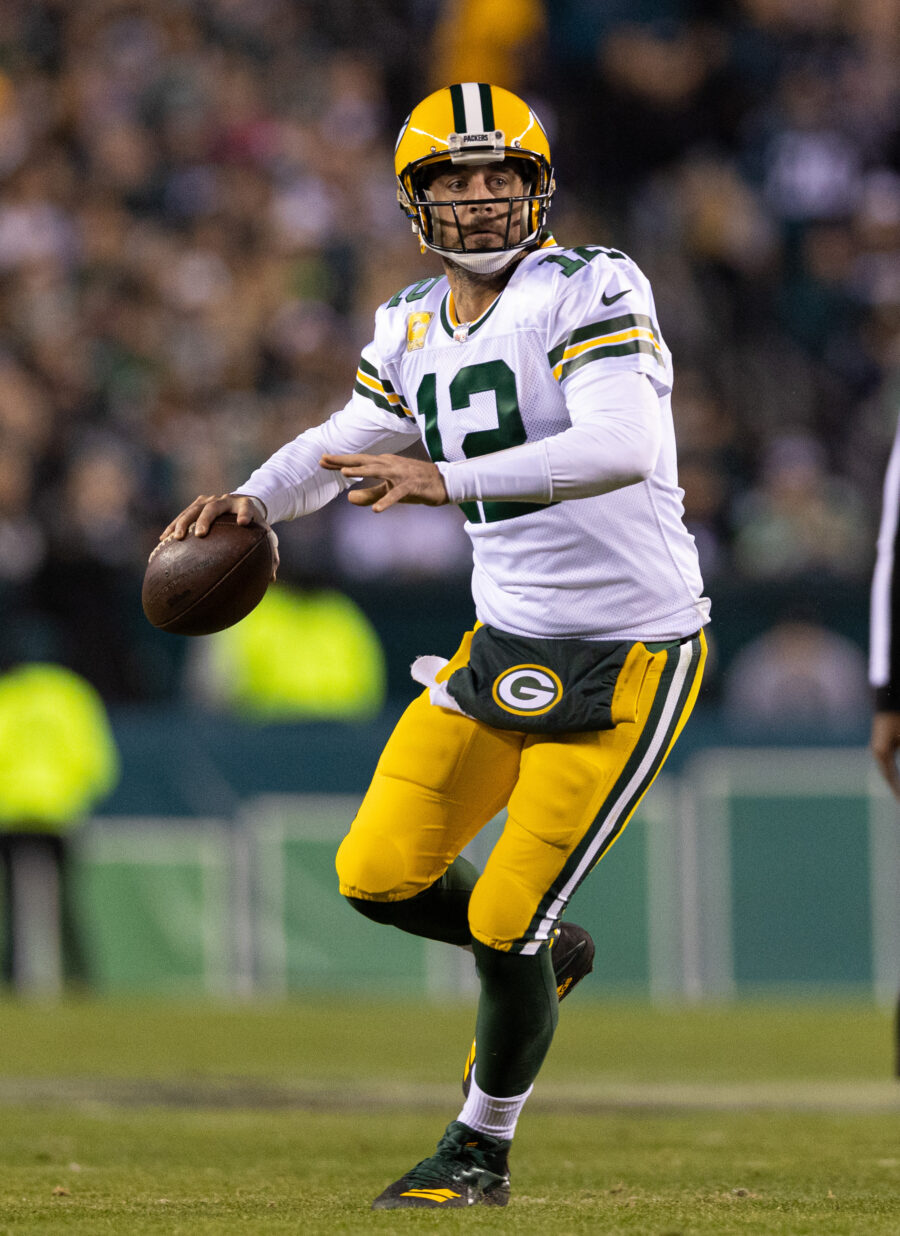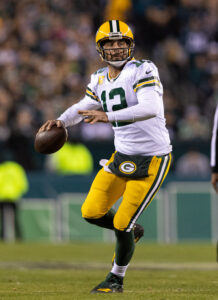 Brian Gutekunst said Tuesday a first-round pick does not need to be part of this trade, though it was believed the veteran Green Bay GM was targeting New York's No. 13 overall at earlier points during these negotiations. While Gutekunst's comment about trade compensation could be viewed as a signal that pick is off the table, ESPN.com's Jeremy Fowler notes it still could take multiple high picks for the Jets to complete this deal.
The view around the league points to the Packers targeting two high picks — one potentially the second-rounder the Jets obtained in the Elijah Moore trade (No. 43 overall) — with the second being a conditional choice that hinges on Rodgers' performance and decision on the 2024 season. As could be expected, Rodgers' 2024 status is a major issue for the Jets, Fowler adds. Rodgers said back in the late 2010s he wanted to play into his 40s but has since walked that back a bit, leading to this offseason's extended, darkness-enhanced retirement deliberation. Rodgers, 39, said he was 90% retired when he began the darkness retreat earlier this month.
The Jets have expressed concerns to the Packers about overpaying for a player who plans to play only one more year. While that would not seem to matter much to the Pack anymore, the Jets' worries about Rodgers being a one-and-done for them — as Brett Favre was 15 years ago — are worth monitoring. It would seem unlikely Rodgers will provide an early guarantee he will play in 2024, but the trade value the Pack extract from the Jets will be telling as to the AFC team's belief in how much longer the four-time MVP plans to play.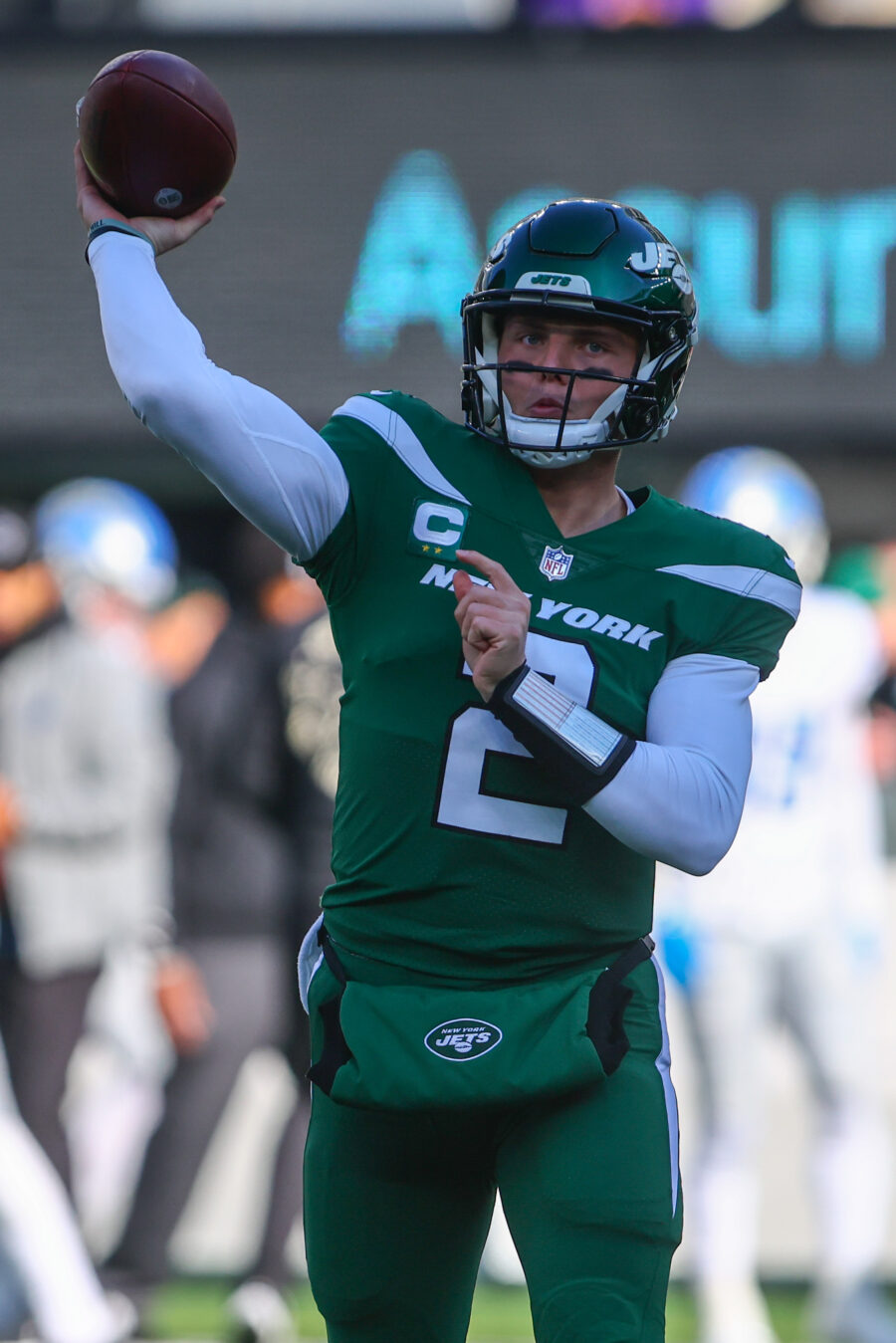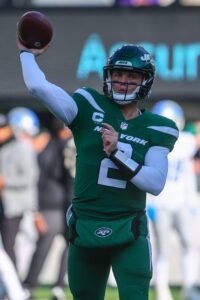 Most of this deal is completed, per Fowler, due to the legwork the teams did in recent weeks. Neither team is believed to be in a rush here, with on-field football work not beginning until May — and that is if Rodgers shows for OTAs, which he has not done since 2019 — but Albert Breer of SI.com notes a deal crossing the goal line this week is not out of the question. The Packers backing off their first-round pick pursuit would stand to expedite an agreement, and Breer adds the trade will be completed before the draft.
Every exec surveyed at this week's league meetings expects the trade to happen, and Jets GM Joe Douglas refusing to use a potential Lamar Jackson pursuit as leverage is somewhat indicative he believes this deal is close. Then again, no team has made it known it will pursue Jackson. But two teams' quarterback situations are on track to be solidified soon, with Rodgers supplanting Zach Wilson and Love following the Rodgers path by taking over as QB1 ahead of his fourth season.
The Jets were interested in re-signing Mike White, but he is now with the Dolphins. A setup in which Rodgers and another notable veteran joined Wilson in the Jets' quarterback room seemed like wishful thinking, and Robert Saleh confirmed this week Wilson — his stock's freefall notwithstanding — is set to be the Jets' second-stringer. The former No. 2 overall pick spent last season in all three positions on the Jets' depth chart; he will land in the middle once the Rodgers dust settles. Chris Streveler is the only other QB on the Jets' roster.
Follow @PFRumors