Tyler Huntley remains in place as the Ravens' backup quarterback, but the team did not tender its two-year QB2 on the second-round level. Baltimore giving Huntley the low-end tender would not lead to compensation if the former UDFA signed an unmatched offer sheet.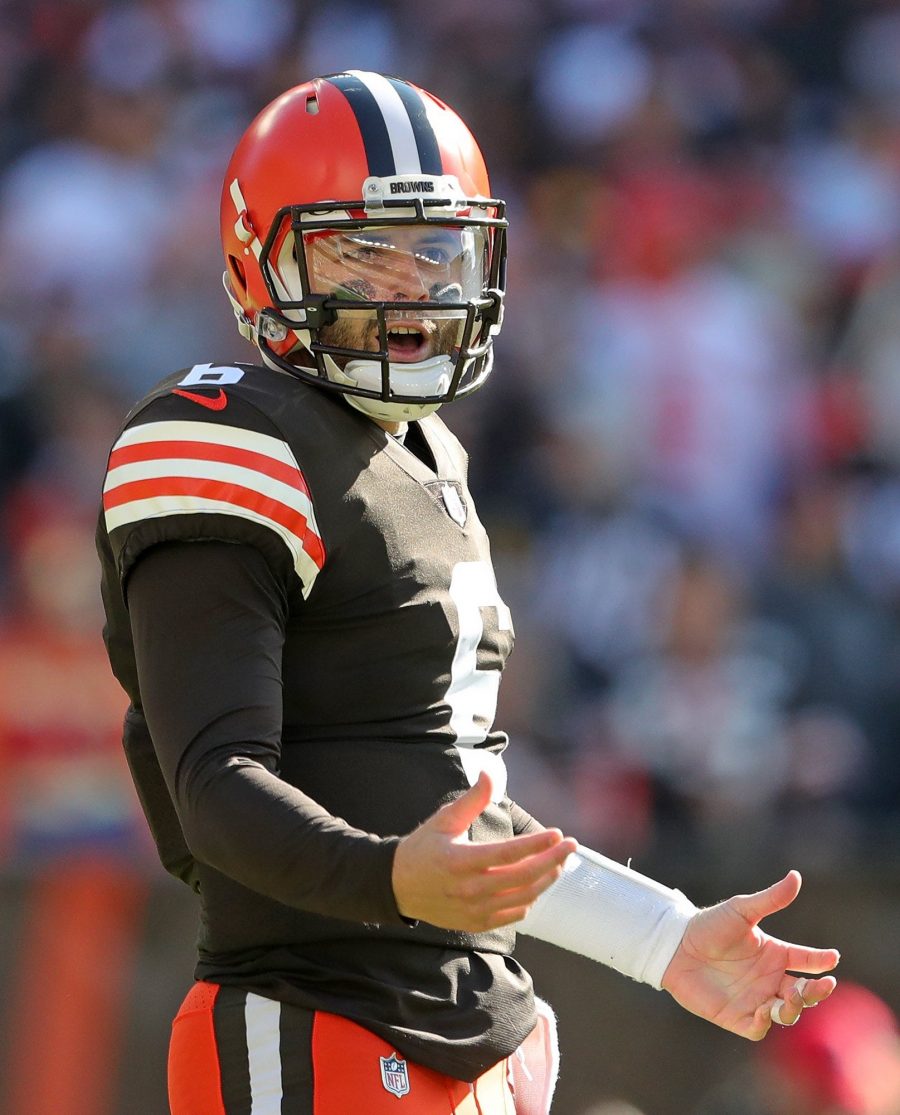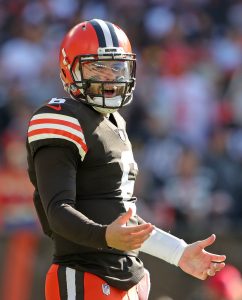 As Huntley goes into a contract year, the Ravens pursued other options for either a backup QB or insurance against a Lamar Jackson departure. The team made an offer to Baker Mayfield, per JoeBucsFan.com. An ESPN report in March indicated Baltimore looked into Mayfield and Jacoby Brissett. Mayfield signed with the Buccaneers, Brissett with the Commanders.
The Ravens faced Brissett last season, during the journeyman's Deshaun Watson fill-in stop, and matched up with Mayfield for four seasons. Brissett signed a one-year deal worth $8MM ($7.5MM guaranteed); Mayfield inked a one-year, $4MM pact ($4MM guaranteed). Mayfield's contract includes performance incentives. Each player will navigate in-house competition from inexperienced options — Sam Howell and Kyle Trask, respectively — but will be favored to win those jobs, unless a bigger name lands in Washington or Tampa.
Passing on a Ravens offer is logical for a quarterback hoping for a starter path. It cannot be assumed Jackson, despite his having issued a trade request March 2, will be gone. No team besides the Ravens has shown interest, and Ian Rapoport of NFL.com adds (video link) the sides have talked recently. Jackson and the Ravens spoke around 10 days ago, which was around the time the former MVP made his trade request public. The Ravens have until July 17 to sign Jackson to a long-term deal, though the sides remain far apart on guarantees. Jackson having a clear route back to Baltimore, however, would naturally lead less accomplished passers elsewhere.
Many bridge- or backup-level QBs have landed gigs since free agency started, but a few notable names have not. Teddy Bridgewater remains available, as do Carson Wentz, Mason Rudolph, Matt Ryan and 11-year Ravens starter Joe Flacco. Of course, Ryan and Flacco — each 2008 first-round picks — would be going into their age-38 seasons and are on clear declines. Bridgewater, who is preparing for his age-31 campaign, would be a better option. Wentz, 30, is open to continuing his career as a backup, but three teams have jettisoned the former No. 2 overall pick over the past three offseasons. The one-time MVP candidate would make for a polarizing insurance option.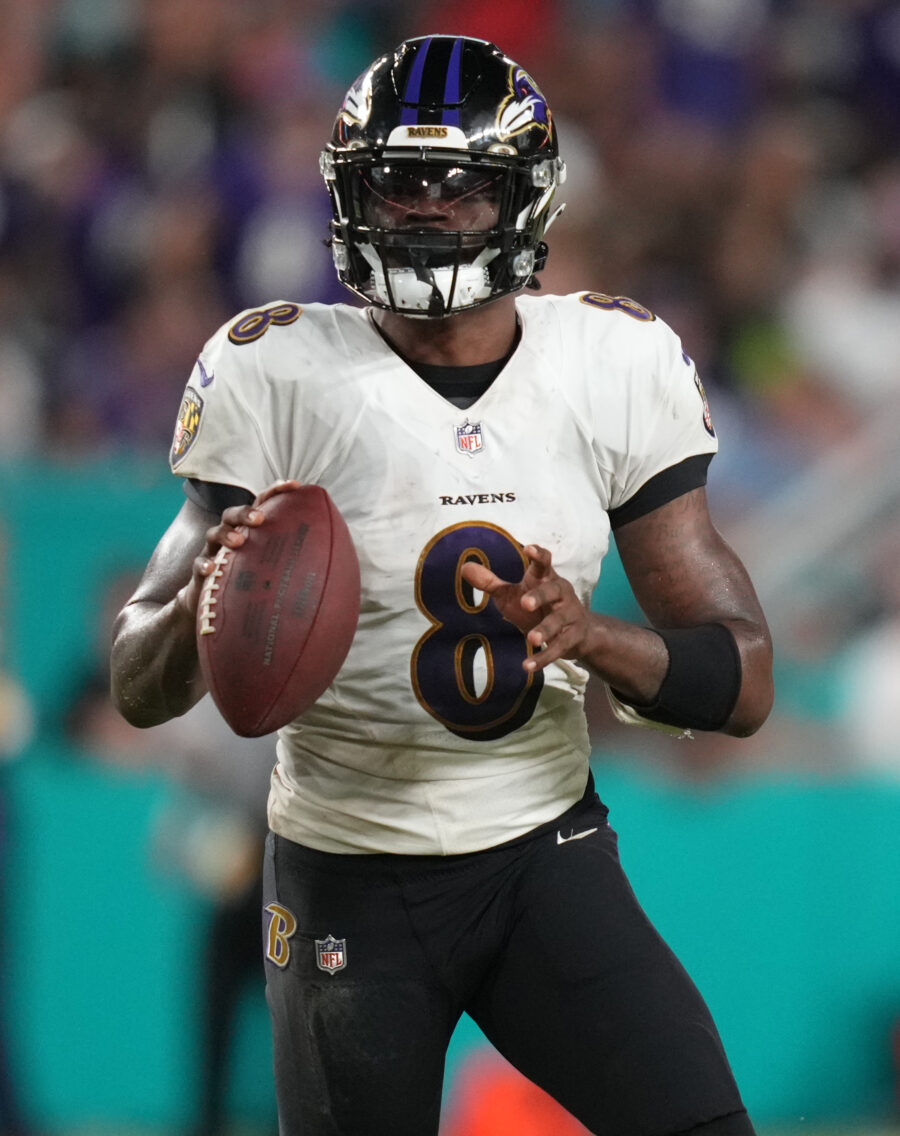 Jackson has stuck to his guns as a self-represented player in search of Watson-level full guarantees ($230MM). The Ravens have offered Jackson $133MM guaranteed — in a deal that included a $175MM total guarantee that would have shifted to a full guarantee early in the contract — but that proposal is no longer believed to be on the table. Still, it should not be expected Jackson will pass on a $32.4MM franchise-tag salary.
Since the franchise tag was introduced in 1993, only three players — defensive linemen Sean Gilbert (1997) and Dan Williams (1998) and running back Le'Veon Bell (2018) — have skipped a season and passed on a tag paycheck. All three secured multiyear deals the following year — Gilbert and Bell from different teams, while the Chiefs circled back to Williams — but it is the extraordinarily rare path to take for a tag recipient. Jackson would have until Week 10 to report Then again, Jackson has passed on collecting franchise-QB money in each of the past two years. His 2021 route was perhaps more notable, as Watson's Browns guarantee had not yet entered the equation.
Discussing the draft (and only the draft, as Jackson questions were declined; Ravens officials did not mention his name) Wednesday, Ravens GM Eric DeCosta said (via SI.com's Albert Breer) the team would consider a quarterback. While this may not be the full truth, as DeCosta deferred to the team's draft board including QBs with first-round grades. But DeCosta added more than four passers in this draft can be "significant quarterbacks in this league." The Ravens have scheduled an Anthony Richardson meeting. As of now, Richardson is the only QB the franchise is using a "30" visit on, Rapoport adds.
Follow @PFRumors