After limited success in stints with the Eagles, Colts, and Commanders, Carson Wentz is determined to continue playing in the NFL, according to Ian Rapoport of NFL Network who witnessed the 30-year-old quarterback dining with his agents last weekend. Reports say that the veteran starter is open to performing in "various roles" that will help a team.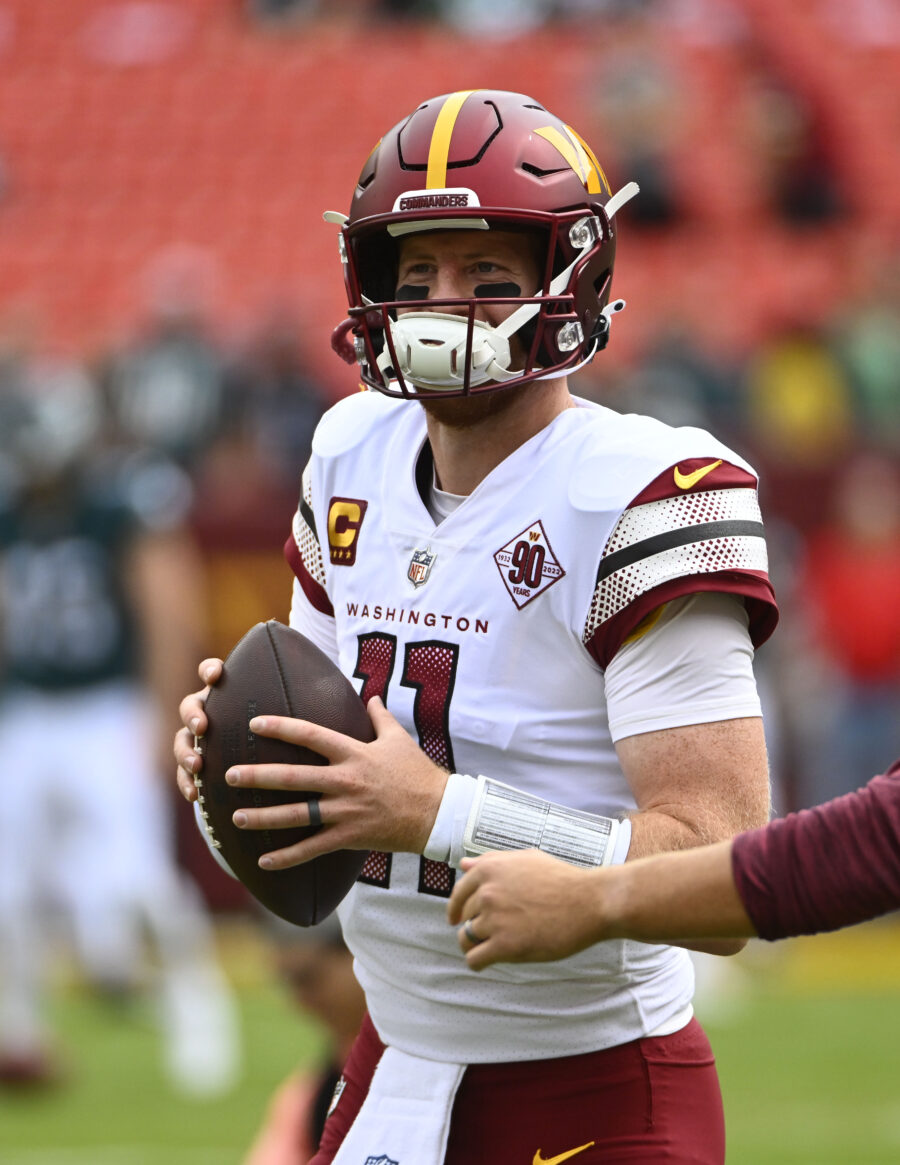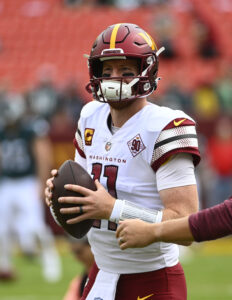 It was only a little over five years ago that Wentz was being lauded as a potential MVP candidate in his sophomore season with Philadelphia. After tearing his ACL in the game that clinch the NFC East title, Nick Foles delivered one of the greatest performances ever by a backup quarterback, leading the team to a Super Bowl LII victory, the franchise's first. Wentz would continue on to start for the Eagles in future years when healthy, with Foles leaving to start for the Jaguars before getting injured and replaced himself. Wentz continued to deal with injuries here and there and, after getting his fifth-year option exercised, was eventually benched once more in favor of then-rookie quarterback Jalen Hurts.
Wentz was traded then to the Colts in exchange for a first- and third-round pick. Despite foot surgery during training camp, Wentz was able to start every game of the season for Indianapolis. The team seemed destined to make the playoffs before losing in the final week of the season to the 2-14 Jaguars, marking the end of the Wentz-era in Indiana.
Wentz was then traded to the Commanders, along with a second- and seventh-round pick, in exchange for a second-round pick and two third-round picks (one of them conditional). In his first six games, Wentz went 2-4 as a starter before breaking the ring finger on his throwing hand, placing him on injured reserve. In his absence, once again, Wentz found himself replaced as the team rolled with Taylor Heinicke as their starting quarterback even when Wentz was ready to return. He would start (and lose) one more game for the Commanders, but his time with the team was over as they released him two weeks ago.
Now, in search of his fourth team in as many years, Wentz has been humbled, looking to accept any role moving forward. In a league that has seen plenty of success stories over the years from backup quarterbacks like Foles, Matt Cassel, and Brock Purdy, Wentz has a good chance to find a solid role with a team as a strong backup quarterback.
Follow @PFRumors