The list of expected suitors for DeAndre Hopkins is fairly well-known at this point, but other teams will no doubt at least kick the tires on the idea of signing the All-Pro wideout. The Giants are a member of that group.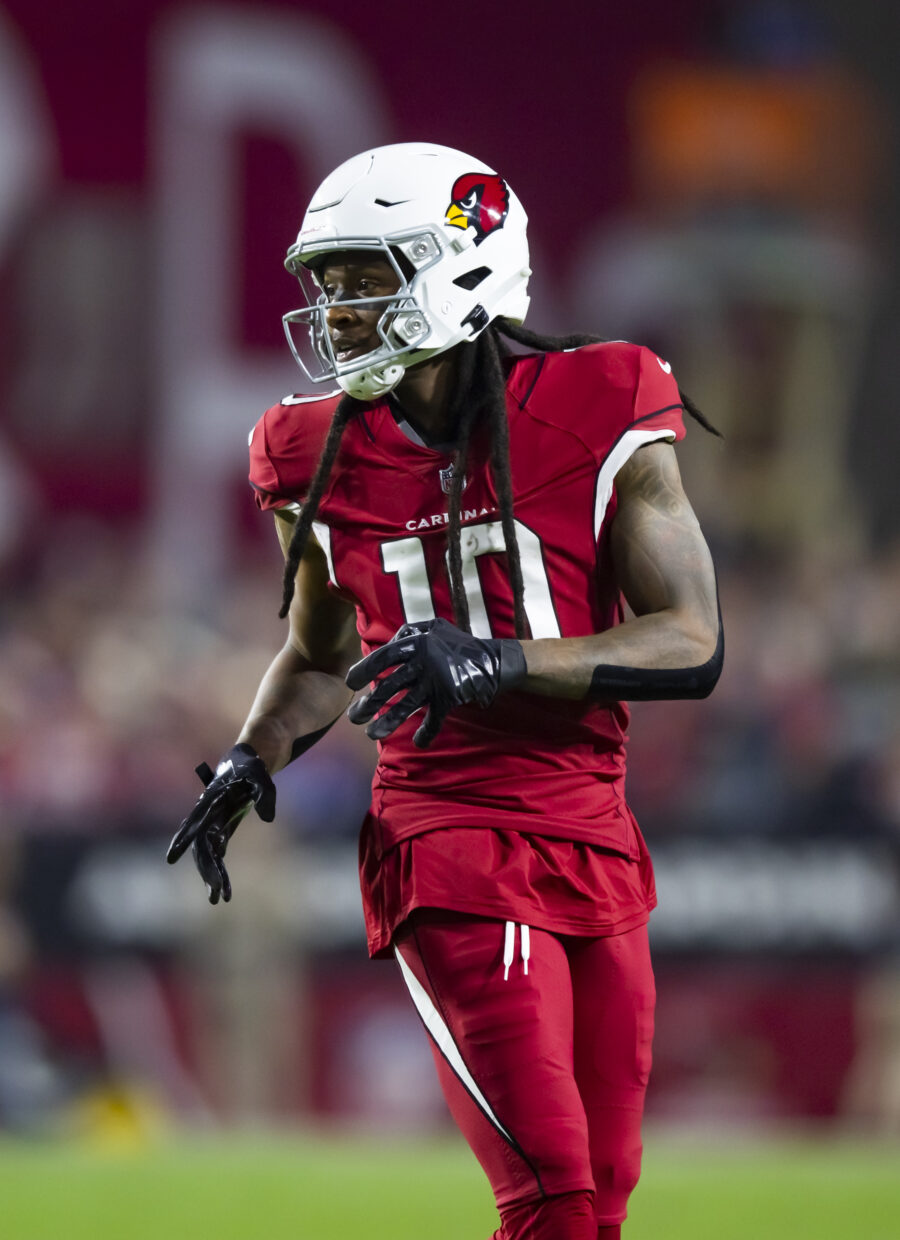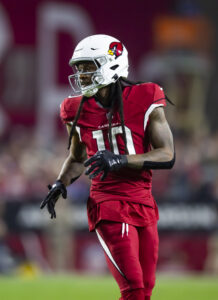 Hopkins has officially been released by the Cardinals, leaving him free to sign anywhere on the open market. A number of Super Bowl contenders (particularly in the AFC) have been connected to him throughout the offseason, given his own remarks and the value he would add to any team's passing attacks. The Chiefs and Bills are currently considered the favorites to sign him, though a Browns deal reuniting him with Deshaun Watson could also be in play.
The Giants will look into Hopkins as a possible addition, head coach Brian Daboll said on Wednesday. GM Joe Schoen was involved in the team's work on Odell Beckham Jr. last offseason and through his year-long free agency period. The latter ended up signing with the Ravens, while the Giants turned their attention elsewhere with respect to their pass-catching corps.
"Like last year, anytime there's someone that's available that's a free agent, I'd say Joe and his staff are gonna look into it, research it," Daboll said, via Pat Leonard of the New York Daily News. "We talk about a lot of different players. So regardless of who it is, that's part of our job is to make sure we're doing our due diligence."
New York's most impactful addition so far in 2023 has been tight end Darren Waller, who could be in line to operate as a de-facto No. 1 receiver if healthy. At the WR spot, they signed former Colt Parris Campbell while retaining Darius Slayton, Isaiah Hodgins and Sterling Shepard. Hopkins, a five-time Pro Bowler, has a considerably longer track record than the rest of the team's receiver room. Leonard also notes that the Giants are one of a 'handful" of teams which were expected to be involved in a pursuit of the 30-year-old.
However, New York has just $3.8MM in cap space at the moment, a figure which puts them in a similar financial situation to Kansas City and Buffalo. The Giants also have plenty of work to do on the Saquon Barkley extension front, something which is likely a higher priority for the team in the long term. As a result, it would be a stretch to consider them Hopkins frontrunners as of now.
Follow @PFRumors