The 49ers closed last season with only Josh Johnson backing up Brock Purdy, moving to that two-quarterback setup after Jimmy Garoppolo's foot injury. That approach's conclusion ended up leading to the NFL changing the rules regarding QB availability.
Going into this year, the 49ers will likely take a more conventional approach. They are prepared to carry three quarterbacks on their active roster, Matt Barrows of The Athletic notes (subscription required).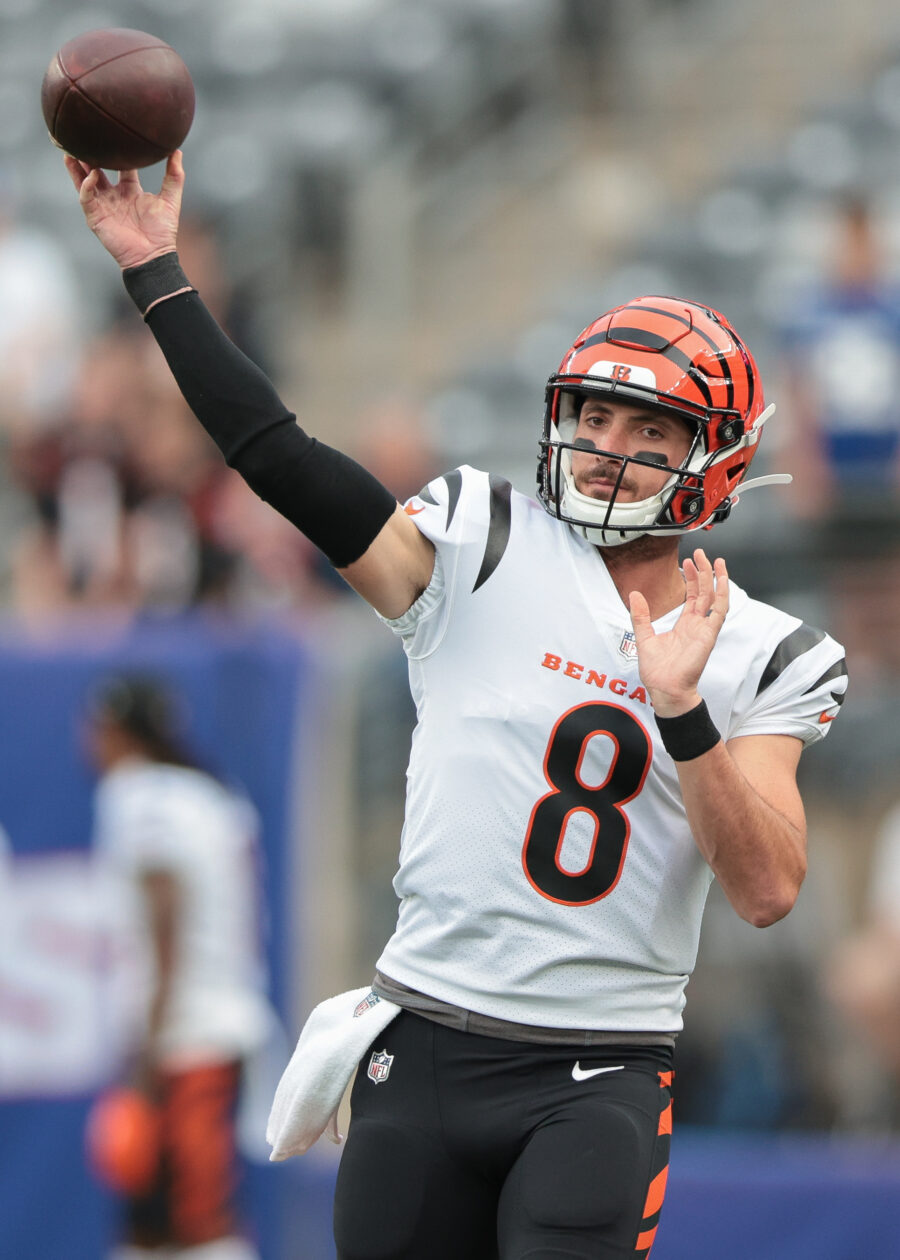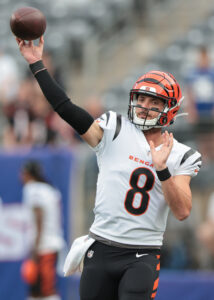 San Francisco's offseason roster houses four quarterbacks — Purdy, Trey Lance, Sam Darnold, Brandon Allen — and the team just worked out recent XFL arm Jack Coan (along with four-year veteran wide receiver Jason Moore), KPRC2's Aaron Wilson tweets. With a four-QB arrangement rarely used during the regular season, one of the team's current four passers will not be on the active roster once the team sets it August 29. This does invite questions regarding Lance and Darnold coexisting, but Allen could make sense as a practice squad option.
Despite Allen spending the past three years as Joe Burrow's Bengals backup, he landed with the 49ers midway through the offseason. Allen would pass straight to free agency if cut in late August, opening the door for a spot on San Francisco's 16-man P-squad. It is possible another team would view the veteran backup as a second- or third-string candidate, however. In the event the 49ers do pull the trigger on a Lance trade — a rumored scenario earlier this offseason, though John Lynch has veered in the other direction as of late — Allen makes sense as their third-stringer.
"He's obviously not just a camp arm around this league," Shanahan said of Allen. "He's been a backup for a while."
Allen, 30, is going into his eighth NFL season. For now, Lance and Darnold are splitting first-team reps while Purdy recovers. But after the events of last season, the 49ers could carry three QBs on their active roster and have an insurance option on the P-squad.
Lance went down in Week 2 of last season and underwent two ankle surgeries, while Garoppolo's Bay Area run coming to an end in early December. The latter issue led to a March surgery, which has affected the Raiders' 2023 plans. Purdy's UCL tear did not lead to Tommy John surgery, but it has still thrust the 49ers into another offseason headlined by post-surgery rehab. Garoppolo came back from shoulder surgery last year, moving off the trade block and into the role of Lance's backup. Johnson, signed off the Broncos' practice squad after Garoppolo's injury, suffered a concussion that brought a severely compromised Purdy back into the NFC championship game. Last month, the NFL approved the return of the emergency QB rule, which allows for teams to designate a non-active-roster passer as its game-day emergency option — only in the event its top two QBs go down.
This scenario opens the door to the strange proposition of Lance or Darnold not dressing but being an emergency option. Purdy continues to look like he will not need a stay on the reserve/PUP list to start the season. Although the second-year passer's rehab timetable may still threaten his regular-season availability, the 49ers will likely play it week to week and keep Purdy on their 53-man roster in that case. Not long after beginning to throw post-surgery, Purdy has ramped up his throwing program to three times per week, Cam Inman of the San Jose Mercury News notes.
Considered ahead of schedule in his recovery from an internal brace procedure, Purdy remains in the driver's seat to start for the 49ers. Training camp will provide a better indication of Darnold or Lance's capabilities at unseating last year's Mr. Irrelevant, but for the time being, Purdy's grip on the job remains firm.
Follow @PFRumors