John Lynch said post-draft the 49ers would add a fourth quarterback. The team has decided on veteran Brandon Allen. The former Bengals backup agreed to terms with the 49ers on Wednesday, Tom Pelissero and Mike Garafolo report (via Twitter).
The 49ers have Brock Purdy rehabbing a torn UCL; the anticipated starter is not expected to receive full clearance until close to Week 1. Coming off a season marred by a September broken ankle, Trey Lance has come up in trade rumors. Sam Darnold committed to the NFC West team early in free agency. Allen will join the former Jets and Panthers starter as outside hires.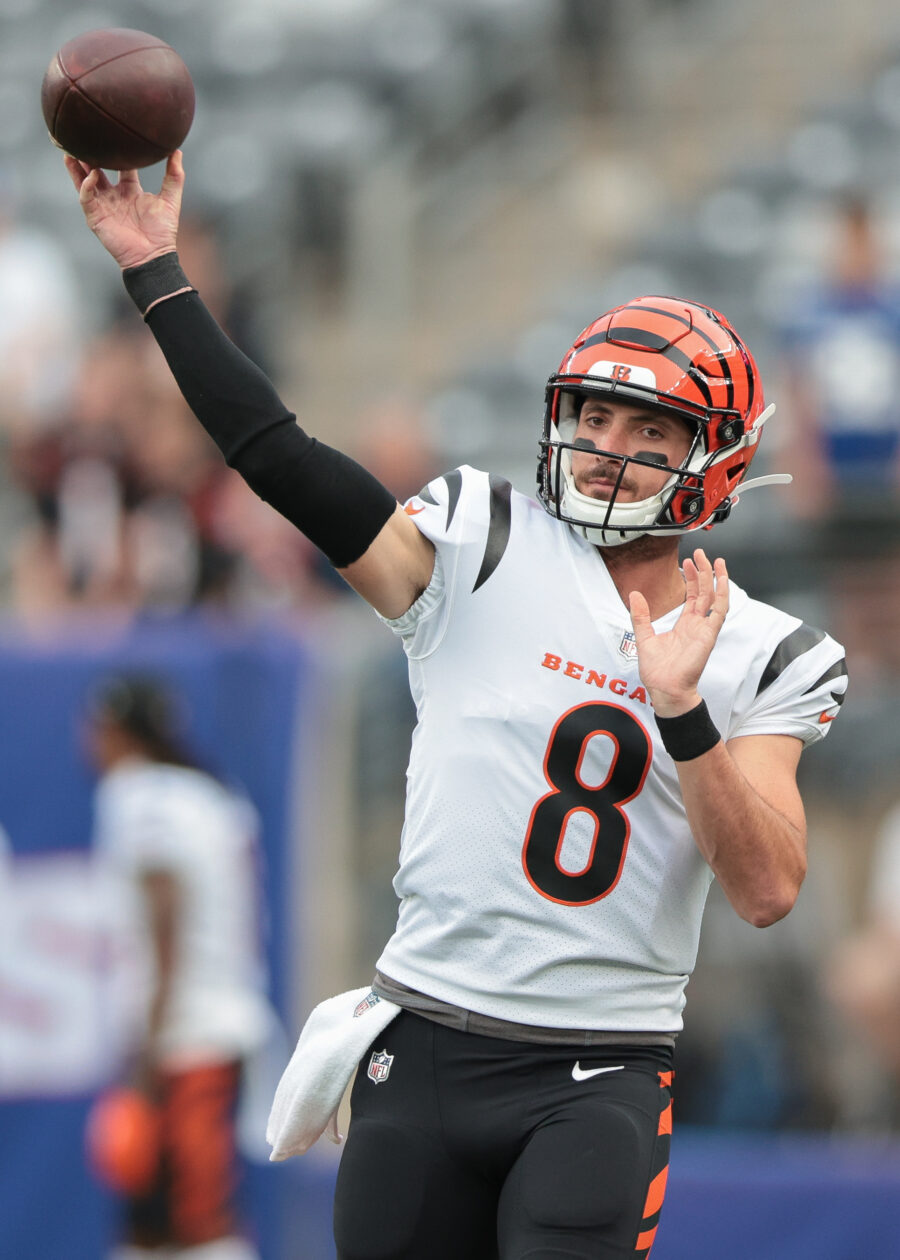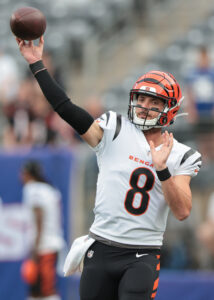 Allen, 30, spent the past three seasons as Joe Burrow's primary Bengals backup, signing three one-year deals. Cincinnati hosted Trevor Siemian on a free agent visit earlier this offseason but has not agreed to terms with the veteran backup yet. But Allen, who made five starts in relief of Burrow in 2020, will not be part of the Bengals' equation any longer.
Both Allen and Siemian were part of the Broncos' collection of post-Peyton Manning/pre-Russell Wilson lot of starters. The former made three starts during the 2019 season, the first game appearances for the 2016 draftee, as the Broncos transitioned from an injured Joe Flacco to then-rookie Drew Lock. The Jaguars initially drafted Allen in the sixth round out of Arkansas, but he spent the 2017 and '18 seasons as a Rams reserve.
For his career, Allen holds a 56.7% completion rate and has averaged just 6.1 yards per attempt. While the former Razorbacks starter won his first career outing, he is 2-5 as a starter. One of those wins came in a December 2020 start in Houston, in which Allen finished with 371 passing yards and two touchdown strikes. For a potential camp arm, the 49ers can do a lot worse.
The 6-foot-2 QB, of course, will join an unusual situation. Lynch has discussed the above-referenced trade rumors with Lance, the team's 2022 Week 1 starter, and Darnold has received early momentum about being the team's starter — in the event Purdy is not ready to roll by Week 1. For all the uncertainty, the 49ers — who saw all four of their 2022 quarterback options go down — have three healthy QBs going into the offseason.
Follow @PFRumors