Despite being healthy for all of one game over the past two seasons, Mekhi Becton voiced a strong stance against playing right tackle again. The Jets moved Becton from left to right tackle ahead of training camp last year, sliding George Fant to the right side. After Becton's second major knee injury, the team signed Duane Brown, whose contract runs through 2023.
Although injuries affected the Jets' tackle situation throughout 2022, Brown started 12 games on the left side. Becton has lost more than 45 pounds this offseason and has not been shy about his push to become Gang Green's left tackle again. Brown, however, remains on the roster and would be the best bet to stay on the left side. He does not sound too eager to change positions this late in his career.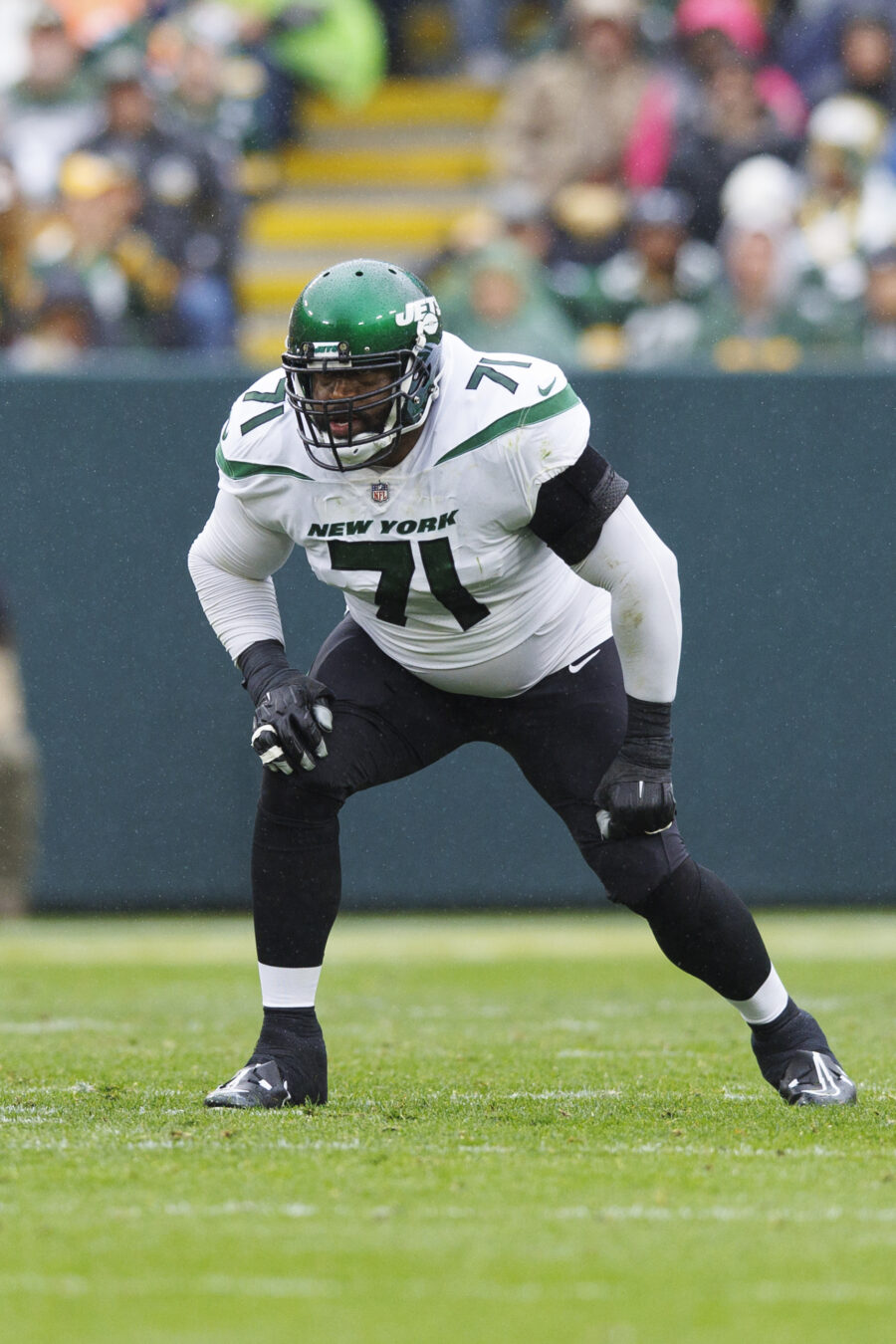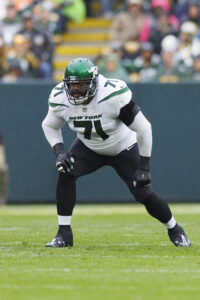 "It's not something I've practiced over the years," Brown said of a right tackle role, via ESPN's Rich Cimini. "Not to say I can't do it, but I've been solidified [at left tackle] for a while."
Even after the Jets proclaimed Fant their left tackle starter last summer, the team moved him to the right side upon signing Brown. The 37-year-old blocker is tied to a two-year, $20MM deal. Fant is a free agent, but the Jets also signed Billy Turner, who has now followed OC Nathaniel Hackett from Green Bay to Denver to New York. The team was believed to be eyeing Georgia tackle Broderick Jones in Round 1, but the Steelers (via the Patriots) drafted him 14th overall. That development keeps the Brown-Becton situation a front-burner matter in New York.
Brown is also recovering from offseason rotator cuff surgery, with Cimini adding the 16th-year veteran did not confirm he would be ready in time for training camp. (Becton is expected to be ready by the start of camp.) The former Texans and Seahawks blocker is the league's oldest active O-lineman and has made 215 career starts. That ranks in the top 10 in NFL history. Each of those starts came at left tackle. Pro Football Focus assigned Brown, who was playing through injury last year, his worst grade as a pro in 2022. The former Houston first-rounder ranked just inside the top 70 among tackles, placing him near the bottom among regulars at the position.
The Jets can save just more than $9MM by releasing Brown, though Becton's injury history and Turner having missed half of last season might prompt Robert Saleh and Co. to insist the veteran stays as Aaron Rodgers begins his New York run. Rodgers' contract will likely soon be addressed, as his cap number presently sits at a deceiving $1.2MM. Brown and Corey Davis — who respectively are tied to the second- and third-largest Jets cap numbers this year — may still reside as potential cut candidates. Both remain in place, however, and the Jets have insisted Davis — despite cut rumors — is in their 2023 plans.
As Brown continues his shoulder rehab, he is set to re-enter an unusual situation. Becton's pointed comments at the coaching staff have injected drama into the team's tackle picture, and Saleh said right tackle may still be in the cards for the irked blocker. This matter will not be resolved until training camp, as neither Brown nor Becton are ready to return to work yet.
Follow @PFRumors