A few of the contractual dominoes at the defensive tackle position have already fallen this offseason. Daron Payne, Jeffery Simmons and Dexter Lawrence agreed to terms on extensions, with two of those players — Payne and Lawrence — moving forward with teams that already had a big-ticket D-tackle contract on their books.
As the Commanders and Giants added monster Payne and Lawrence extensions, respectively, to payrolls that already included high-end deals for Jonathan Allen and Leonard Williams, the Jets have been in the on-deck circle for a bit now with Quinnen Williams. This negotiation — one already tabled by the team picking up Williams' fifth-year option in May 2022 — has dragged for a bit.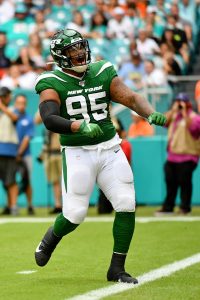 Robert Saleh and GM Joe Douglas have expressed confidence about a Williams extension being finalized, even after the former No. 3 overall pick went through the standard operating procedure for disgruntled contract-year players. Despite Williams scrubbing his social media of Jets references, the sides are believed to have made some recent progress.
"I speak for everyone — I probably speak for Quinnen — in that we all want get done sooner rather than later," Saleh said, via ESPN's Rich Cimini. "I'll let the business guys handle all that stuff, but it's going to get done. He'll be here for camp. He'll be ready to roll and once he is, I'm sure it'll be the same guy who was here."
The parameters for a Williams extension, as our Rory Parks noted recently, should be largely in place thanks to the three other D-tackle deals completed this offseason. Payne, Lawrence and Simmons all signed four-year contracts worth between $90MM and $94MM. A narrow gap between each's fully guaranteed sum exists as well, with the three now joining Aaron Donald in the top four at this position for locked-in money. Ranging from $46MM to $47.8MM (Simmons, who topped Donald for the top spot here) in full guarantees, these contracts create a clear road map for the Jets and Williams.
Williams, 25, benefited from the Jets delaying talks until this year. The Mike Maccagnan-era draftee is coming off a dominant season and leads a suddenly relevant Jets defense — thanks to its dramatic 2022 improvement and its place on a now-Aaron Rodgers-led team — ahead of a key period in franchise history. The Alabama product posted 12 sacks, smashing his career-high mark, and trailed only Lawrence and Chris Jones among D-tackles in QB pressures (32). Williams' 28 QB hits also doubled his previous career-best number. He and Sauce Gardner served as the driving forces for a Jets defense that rocketed from last (in both points and yards allowed) in 2021 to fourth in both categories last season.
Although Douglas is not responsible for all of the team's recent history regarding first-rounders going one-and-done on contracts, the Jets have seen a high number of Round 1 draftees leave during or after a rookie deal. Leonard Williams, Sheldon Richardson and Jamal Adams left via trade; Douglas did pull the trigger on two of those moves (Williams, Adams). The Adams process became contentious, though the deal has worked out for New York. A few Jets first-round picks over the past decade and change have produced busts, but Muhammad Wilkerson — extended just before the 2016 franchise tag deadline — has been the only Jet first-rounder re-upped since 2007 top choice Darrelle Revis re-signed in September 2010. The Quinnen Williams situation gives the Jets a chance to make a key update here.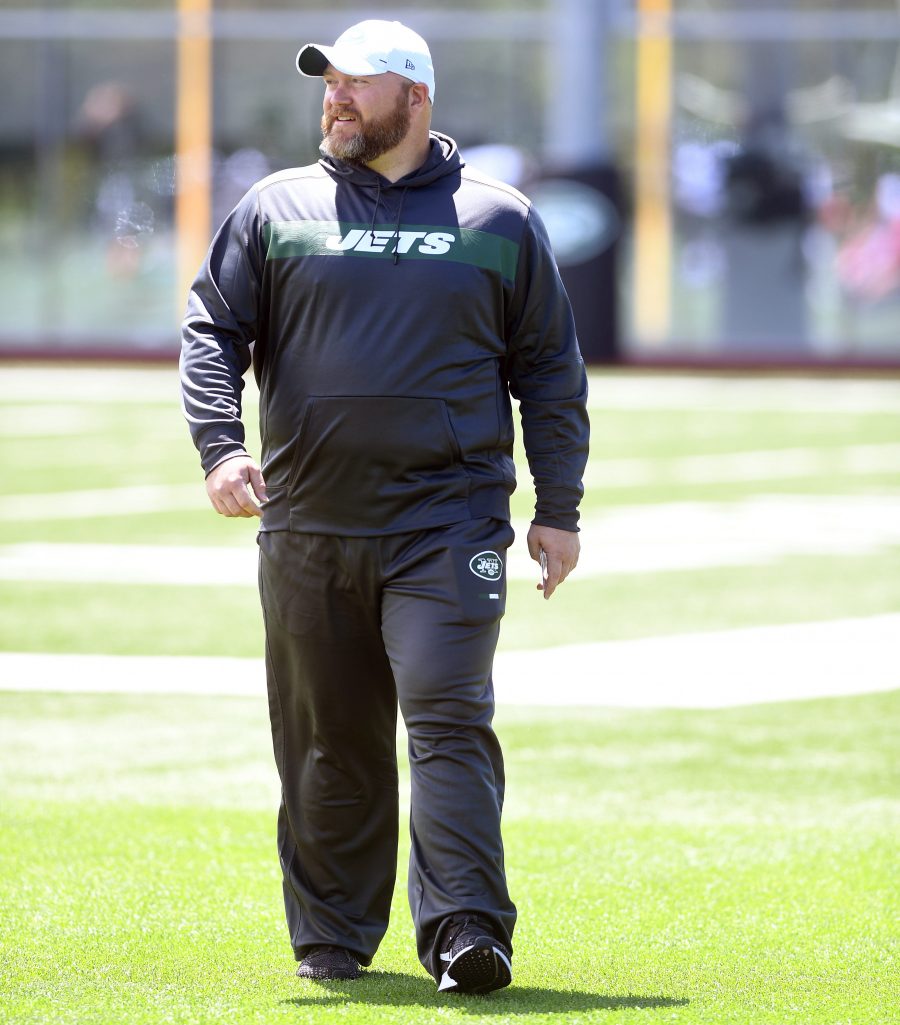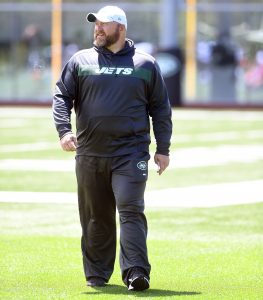 It seems Williams is holding out for more guaranteed money than Simmons received. The top Titans pass rusher has Williams beat in original-ballot Pro Bowl nods (2-1), but Williams holds the only first-team All-Pro nod among the young tackles who spent this offseason on the extension grid. (Simmons has earned second-team All-Pro acclaim in each of the past two seasons, however.) The Jets have the leverage of franchise-tagging Williams next year, but letting this situation drag into training camp would remind of the organization's stalled pipeline regarding first-rounders and second contracts.
While Payne, Lawrence and Simmons have bridged the gap between Donald's average annual value (a non-quarterback-high $31.7MM) and the field, a substantial gulf remains. The earlier batch of extensions suggests Williams will have trouble coming too close to the Rams icon. Jones represents a better bet of approach that place, as he is still just 28 and has become one of this era's most dominant interior pass rushers. It could be possible Williams and Jones are seeing who will blink first, but we have not heard much on the Chiefs' efforts with their four-time Pro Bowler.
Williams will be an essential piece for the Jets in their first Rodgers season, and seeing as Gardner is years away from an extension, the team has a clear window to lock down its top front-seven piece. Considering Williams' value to the Jets at this pivotal point, he should be able to do very well. Should this deal be finalized before a third Jones-Chiefs agreement, the Kansas City star defender will assuredly use it to his advantage. It will be interesting to see how close the divide between Donald and the field is by Week 1, should these two contracts be completed by then.
Follow @PFRumors