More than three months have passed since Vikings GM Kwesi Adofo-Mensah stopped short of guaranteeing Dalvin Cook would be back with the team for a seventh season. The Pro Bowl running back remains on Minnesota's roster, but it does not look like that will be the case for too much longer.
As they did with Za'Darius Smith, the Vikings are hoping to collect an asset for Cook. Smith stood in limbo alongside Cook for several weeks, but the Vikings ended that uncertain period by dealing the edge rusher to the Browns in a pick-swap deal that brought back only 2024 and 2025 fifth-round picks. A Cook trade package likely would not bring too much back to Minnesota, if the short-lived Austin Ekeler trade market is any indication, but the Vikings still look to be pursuing that effort.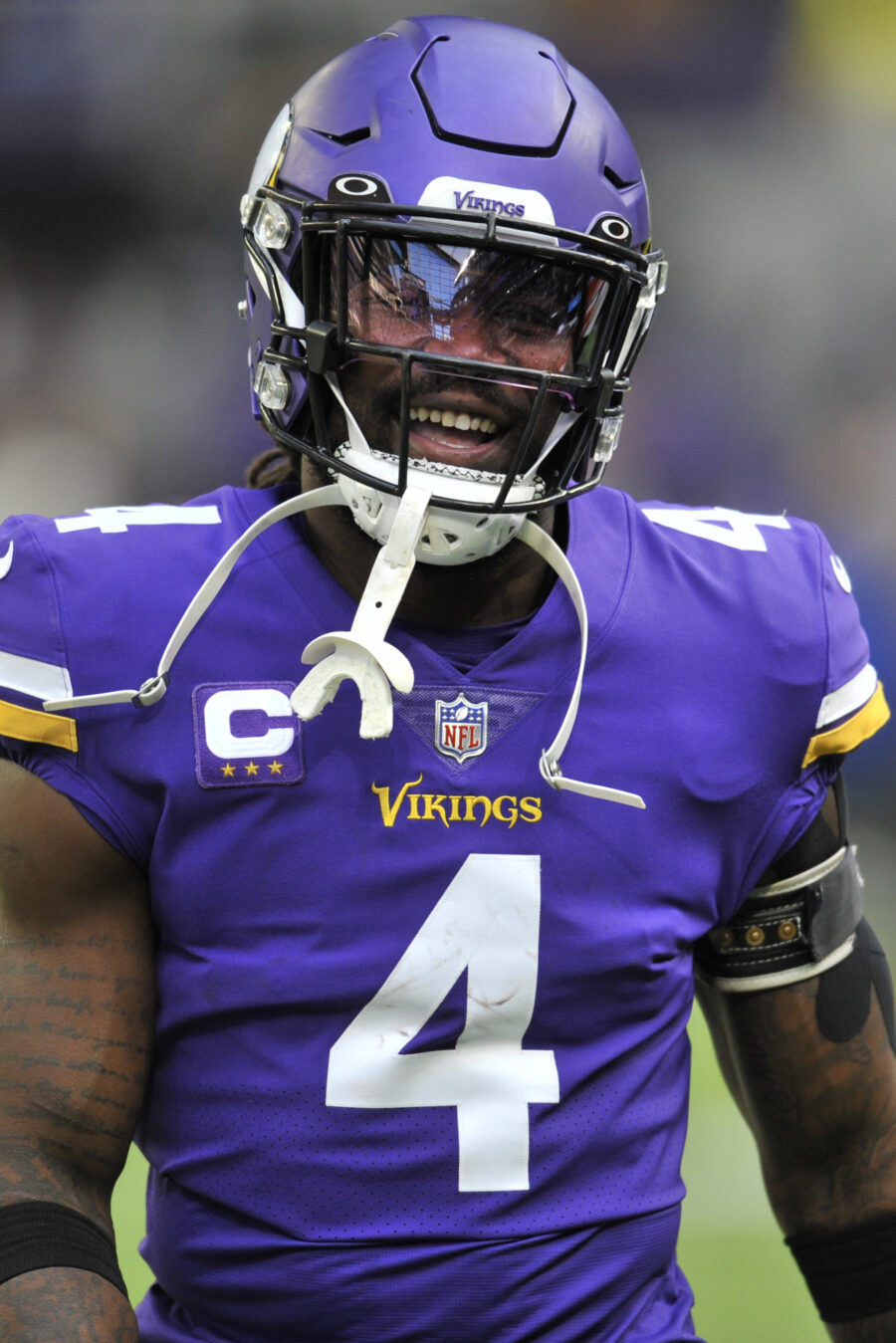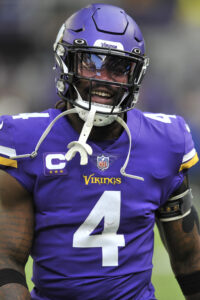 Be it via trade or release, ESPN.com's Kevin Seifert notes the Vikings are likely set to close the book on what has been a successful Cook partnership. Minnesota agreed to terms with longtime backup Alexander Mattison in March. While the fifth-year running back's deal is quite modest — two years, $7MM, even less than the Broncos are paying Samaje Perine — the Vikes guaranteed the long-running RB2 $6.35MM. With a Justin Jefferson contract in the cards, potentially by Week 1, Minnesota authorizing this guarantee for Mattison and keeping Cook's $12.6MM-per-year extension on the books might be a bridge too far. After his signing, Mattison said he did so with an "understanding how it's all laid out and how it's all going to work out."
That said, Seifert adds the Vikings have been in talks with Cook on a pay cut ahead of his age-28 season. This would also seemingly be contingent on a role reduction. Adofo-Mensah said in April the Vikings could "in theory" run back the Cook-Mattison pair, but they have not previously formed much of a committee. Mattison has generally served as a fill-in for Cook when he misses time. The former third-round pick has not offered the ceiling Cook provides, but he has also served as one of the game's best backups. Mattison, 25 in June, is also three years younger than Cook and has 474 career touches. Cook, who is coming off shoulder surgery, has accumulated 1,503 in six seasons as Minnesota's starter.
As we are now past June 1, it will cost the Vikings less to move on. They can trade Cook and pick up $11MM or release him and gain $9MM. The trade scenario, however, will be tough to complete due to Cook's $10.4MM base salary. That figure sits as the third-highest among backs this year. Another team would likely ask the Vikings to pick up some of Cook's salary. This scenario fetched the Broncos (Von Miller) and Bears (Robert Quinn) better draft capital in deals, but it is unknown how willing Adofo-Mensah is to follow this path. Another team could also acquire Cook and restructure his through-2025 contract, but absent a robust trade market, a suitor could bet on the Vikes cutting him. The team holds just more than $9.7MM in cap space.
The Dolphins are the only team to be connected to Cook via trade, and while they picked up the most money on a post-June 1 cut (Byron Jones) this year, Miami still drafted Devon Achane in Round 3 after re-signing Raheem Mostert, Jeff Wilson and Myles Gaskin. Still, Cook is a South Florida native who would upgrade the Dolphins' 2023 backfield.
As for the Vikings, they used a seventh-round pick on running back DeWayne McBride and still roster 2022 fifth-rounder Ty Chandler and 2021 fourth-rounder Kene Nwangwu. Cook could soon be an interesting domino as aspiring contenders assemble their rosters. While the door is not entirely closed on Cook staying in Minnesota, a divorce is likely coming.
Follow @PFRumors