7:50pm: Nick Vannett joined King and Kirksey in not making the Texans' 53-man roster, per KPRC2's Aaron Wilson. The Texans signed the veteran in early August. Teams frequently release veterans on the bubble to protect younger players from reaching the waiver wire. Vested vets' contracts becoming guaranteed just before Week 1 also factors into cuts at this time of the year, but as of now, Houston will be without this experienced trio.
3:45pm: Wilson reports that another notable veteran has received his walking papers from Houston in the form of cornerback Desmond King. The 28-year-old, like Kirksey, spent the past two years with the Texans. King started 25 games with the team, collecting five interceptions and 14 pass deflections, making him a name to watch with respect to potential interest from other teams in need of secondary depth. His release will yield $3MM in cap savings.
2:52pm: Another veteran has found themselves on the outside of roster-building decisions. The Texans are releasing linebacker Christian Kirksey, per Mike Garafolo of NFL Network.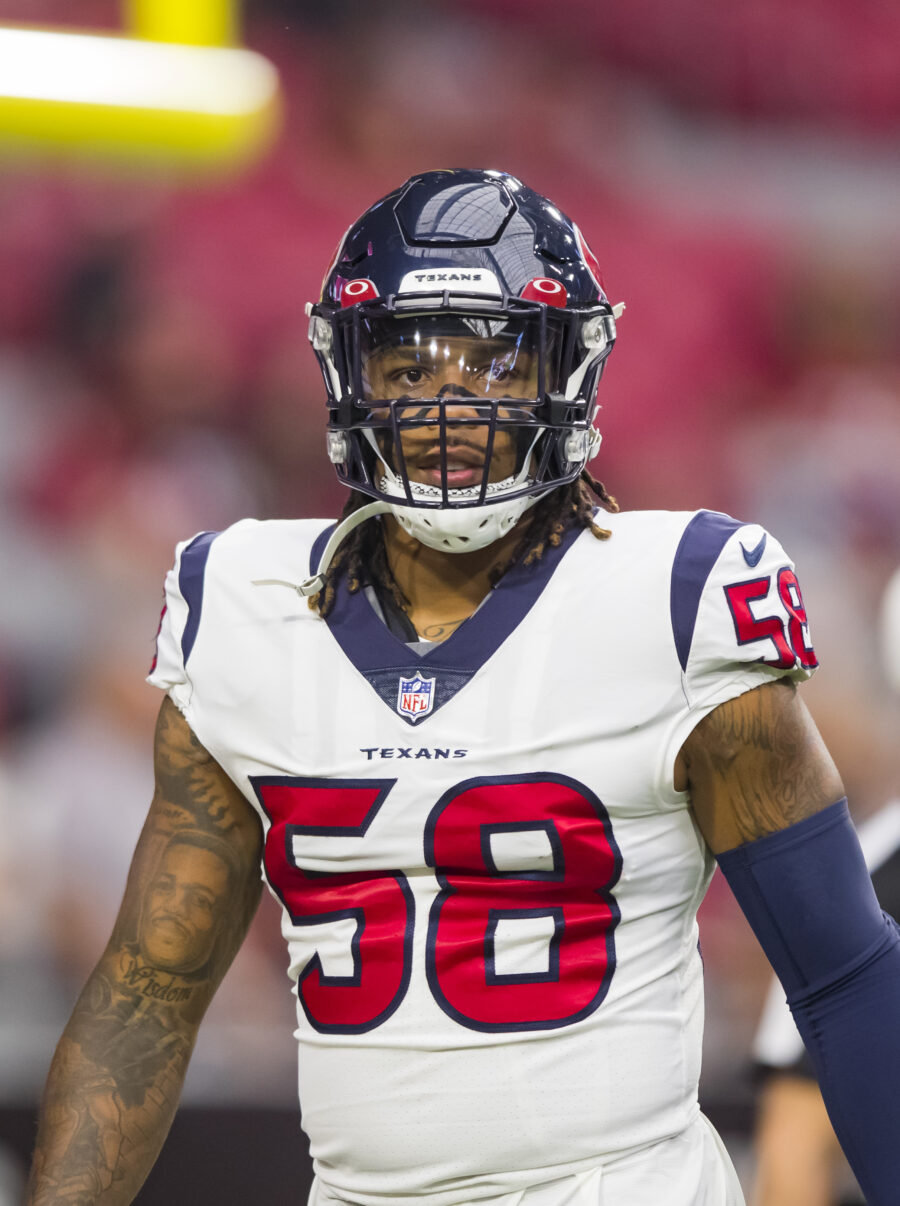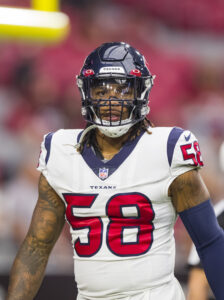 The soon-to-be 31-year-old had been in Houston over the past two years. Kirksey signed a one-year deal to join the Texans in 2021, then a two-year pact the following offseason. He was due to carry a cap hit of $6.25MM this year, but by parting ways with him the Texans will save all but $1MM of that amount.
Kirksey proved himself to be a capable starter during his time with the Browns and Packers before heading to Houston. He played 789 snaps in 2021, then a career-high 1,141 last season while collecting over 100 tackles for the third time in his NFL tenure. The former third-rounder operated as one of the team's captains as one of the few veterans entrenched within an otherwise young roster. It will be interesting to see how willing the Texans are to bring him back at a reduced rate, or if they will proceed with their other LB options.
Aaron Wilson of KPRC2 notes that free agent addition Denzel Perryman eclipsed Kirksey (who had been dealing with a hamstring injury for much of the offseason) on the depth chart, making today's move an easier one to go through with given its financial benefits. Houston also has Cory Littleton in place as a veteran, and the team has drafted an Alabama 'backer (Christian Harris and Henry To'oTo'o) in each of the past two years. That new corps at the second level will aim to deliver an improvement on defense this season under new head coach DeMeco Ryans.
In addition to Kirksey, offensive lineman Rashaad Coward is among the Texans' Monday cuts, Wilson adds. Coward has logged 18 starts across 38 regular season games with the Bears, Steelers and Cardinals. He signed in Houston earlier this month amidst the team's injury concerns up front, especially at right tackle. The Texans swung a deal with Arizona for Josh Jones last week, though. Coward will now head to another new home via waivers if claimed, or he can remain with Houston if the team elects to place him on the practice squad.
Follow @PFRumors