The Bengals are losing a bit of special teams depth for the next few weeks after making the decision to place wide receiver and return specialist Charlie Jones on injured reserve. The NFL's top punt returner so far this year will be forced to miss at least the next four games as he deals with a thumb injury, according to ESPN's Ben Baby.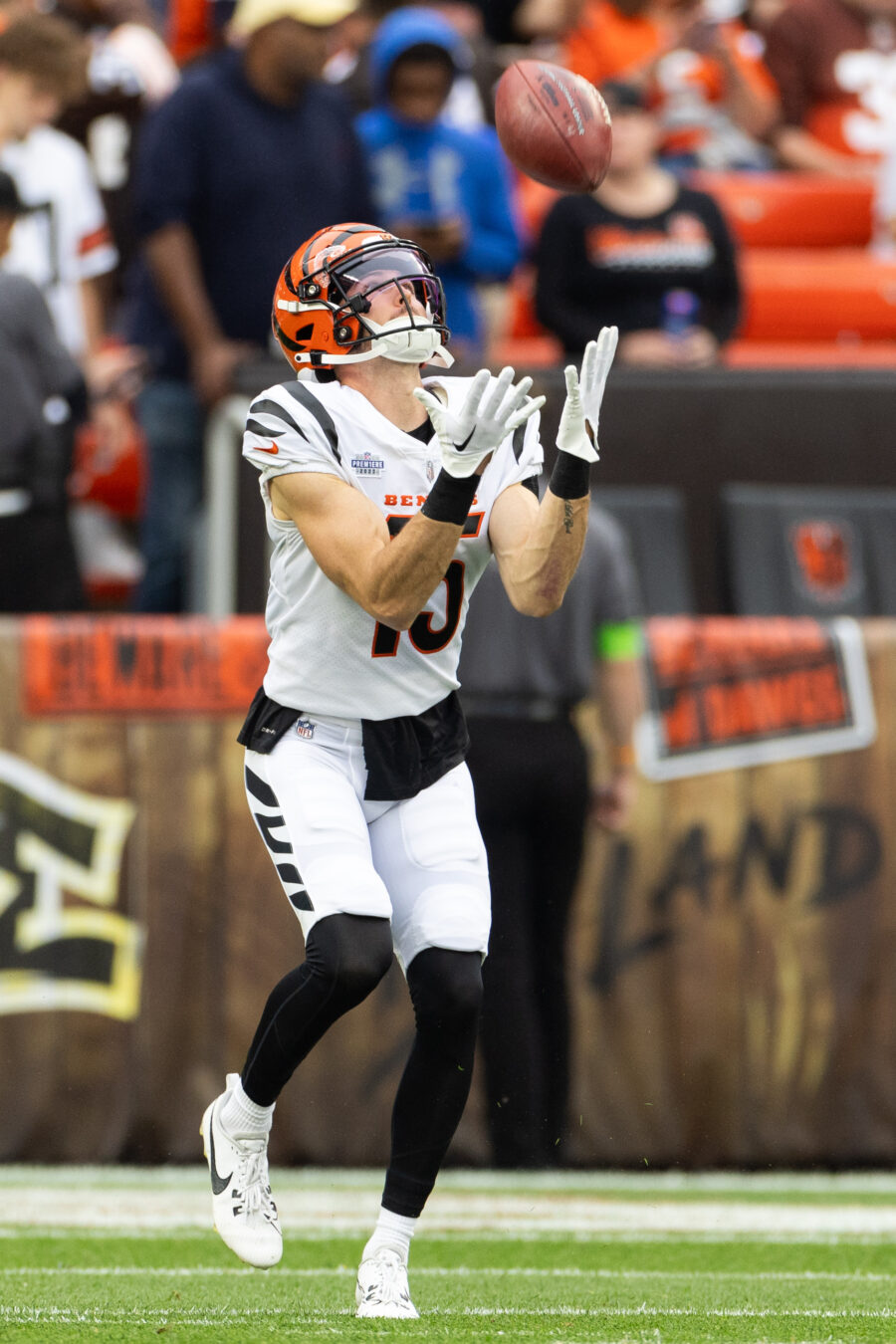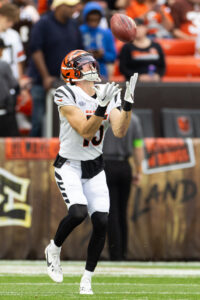 Jones has bounced around the northern US quite a bit in the past six years, transferring schools twice from Buffalo to Iowa to Purdue before finally being drafted by the Bengals in the fourth round of this year's draft. At Buffalo, he made his biggest impact on kickoff returns. Three years later, he excelled returning both punts and kicks for the Hawkeyes before finally getting a chance to shine on the Boilermakers offense, where he caught 110 passes for 1,361 yards and 12 touchdowns.
So far this season, Cincinnati has used Jones almost exclusively on special teams, specifically on punt returns. In fact, over the first two weeks of the year, he only returned punts as Ja'Marr Chase, Tee Higgins, and Tyler Boyd continue to hold down most of the offensive snaps for the team's receiving corps.
A Week 2, 81-yard punt return for a touchdown in a loss to the Ravens really underscored Jones' potential with the team, and the Bengals rewarded him with three offensive snaps in their Monday night win over the Rams a week later. He took advantage of the small opportunity, catching one of two targets for six yards. Currently, Jones leads the league in all punting categories with eight returns for 150 return yards for a yards per return average of 18.75 with a touchdown, most of this thanks to the aforementioned home run return against Baltimore.
So, the league's leading punt returner will have to sit out a quarter of his rookie year. In his absence, and with former punt returner Trent Taylor now in Chicago, the team could turn to Trenton Irwin who returned a few punts for Cincinnati two years ago.
Follow @PFRumors