OCTOBER 5: Jenkins will be this season's first IR activation. Despite being designated for return three days before a Thursday-night game, Jenkins will come off IR in time for the Bears' matchup with the Commanders, Mike Garafolo of NFL.com tweets. This will be welcome news for a Bears team that has seen three starting O-linemen — Jenkins, Jones and Davis — miss multiple games. Jones remains on Chicago's IR but will be a candidate to follow Jenkins back onto the active roster down the road.
This activation will shake up the Bears' O-line. Cody Whitehair, per the Chicago Sun-Times' Patrick Finley, will likely return to the center position he played earlier in his career — the team's plan upon signing Davis this offseason — while Jenkins is shifting from right guard to left guard to accommodate the ex-Titan. Center Lucas Patrick will be on track to return to a backup role.
OCTOBER 2: Teams can begin opening practice windows for players on IR and the PUP list this week. The Bears will do so with one of their starting offensive linemen.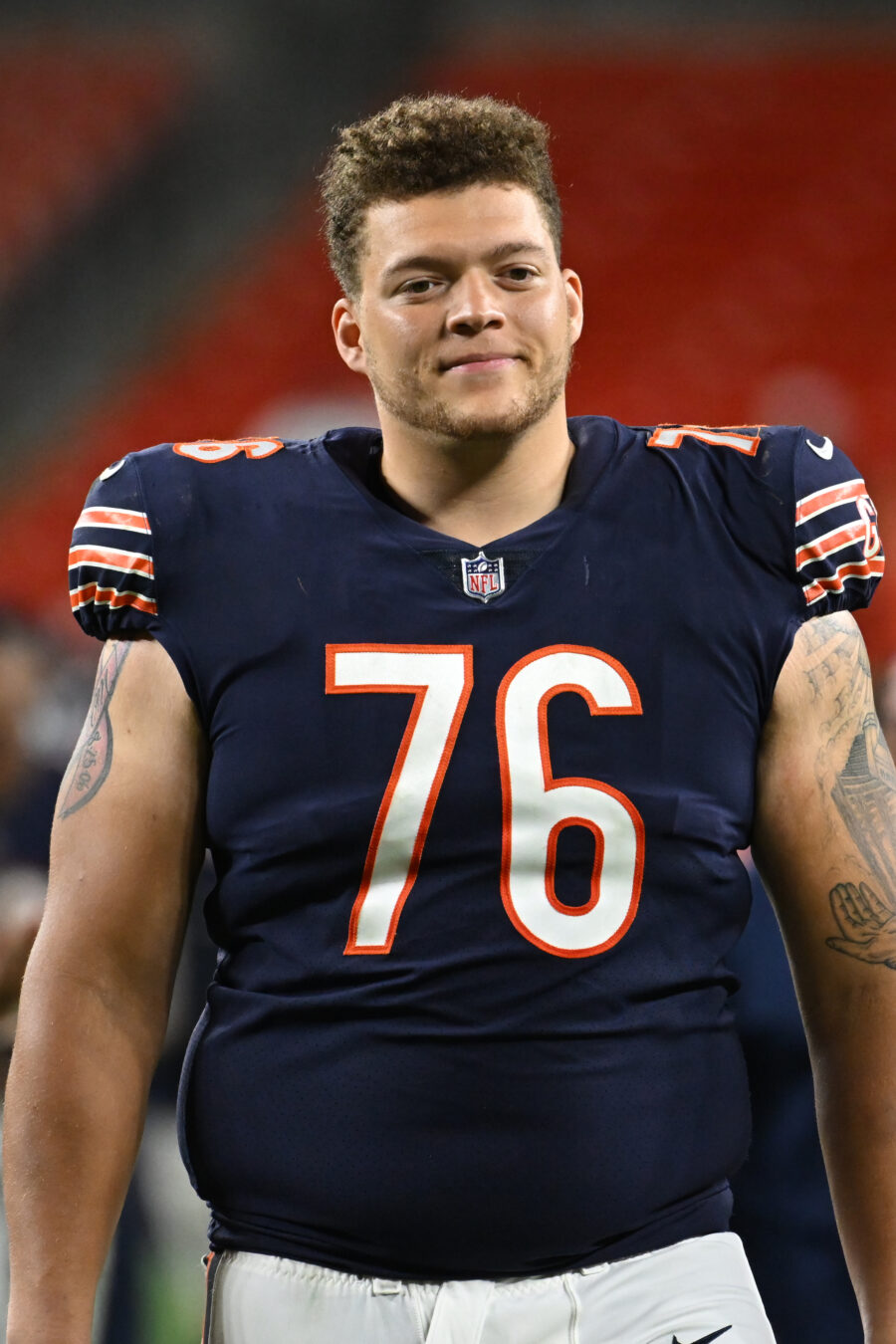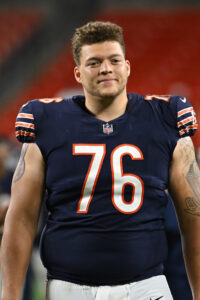 Suffering an injury during the preseason, Teven Jenkins went on IR just after the Bears finalized their initial 53-man roster. This allowed them to make the young blocker one of their in-season activations. It looks like Jenkins will be in play to return soon, with Matt Eberflus confirming (via the Chicago Sun-Times' Patrick Finley) the interior starter is now designated for return.
Designating a player to return from IR means a 21-day practice window is opened. This transaction means the Bears have three weeks to decide on Jenkins, who will either be activated in that span or revert to season-ending IR. With this unspecified leg injury never expecting to end his season, it should be assumed the former second-round pick will return at some point in October. With the Bears having a Thursday-night tilt, it would not surprise if Week 6 became the Jenkins target date.
After struggling as a tackle, Jenkins broke through at guard last season. He graded as a top-10 guard, in the view of Pro Football Focus, despite moving to the post during the 2022 offseason. The Oklahoma State alum returning would certainly help the Bears, who are 0-4 and have seen other availability issues plague them up front. Left tackle Braxton Jones is on IR as well, while free agent pickup Nate Davis has missed two games.
Teams have eight in-season IR activations at their disposal. Players must miss four games upon being placed on IR, but they can now be activated from the injured list twice. From 2020-21, teams enjoyed unlimited IR activations. Opting for a middle ground between the pandemic-era format and the stricter setup of previous eras, the NFL settled on eight in 2022. For Jenkins, this marks his second NFL injury hiatus. He missed much of his 2021 rookie season due to a back injury.
Follow @PFRumors