A disastrous contract year for Bengals wide receiver Tee Higgins appears likely to continue trending downward in the immediate future. According to Ian Rapoport of NFL Network, the fourth-year wideout suffered a rib fracture today that could hold him out for a portion of the final season of his rookie contract.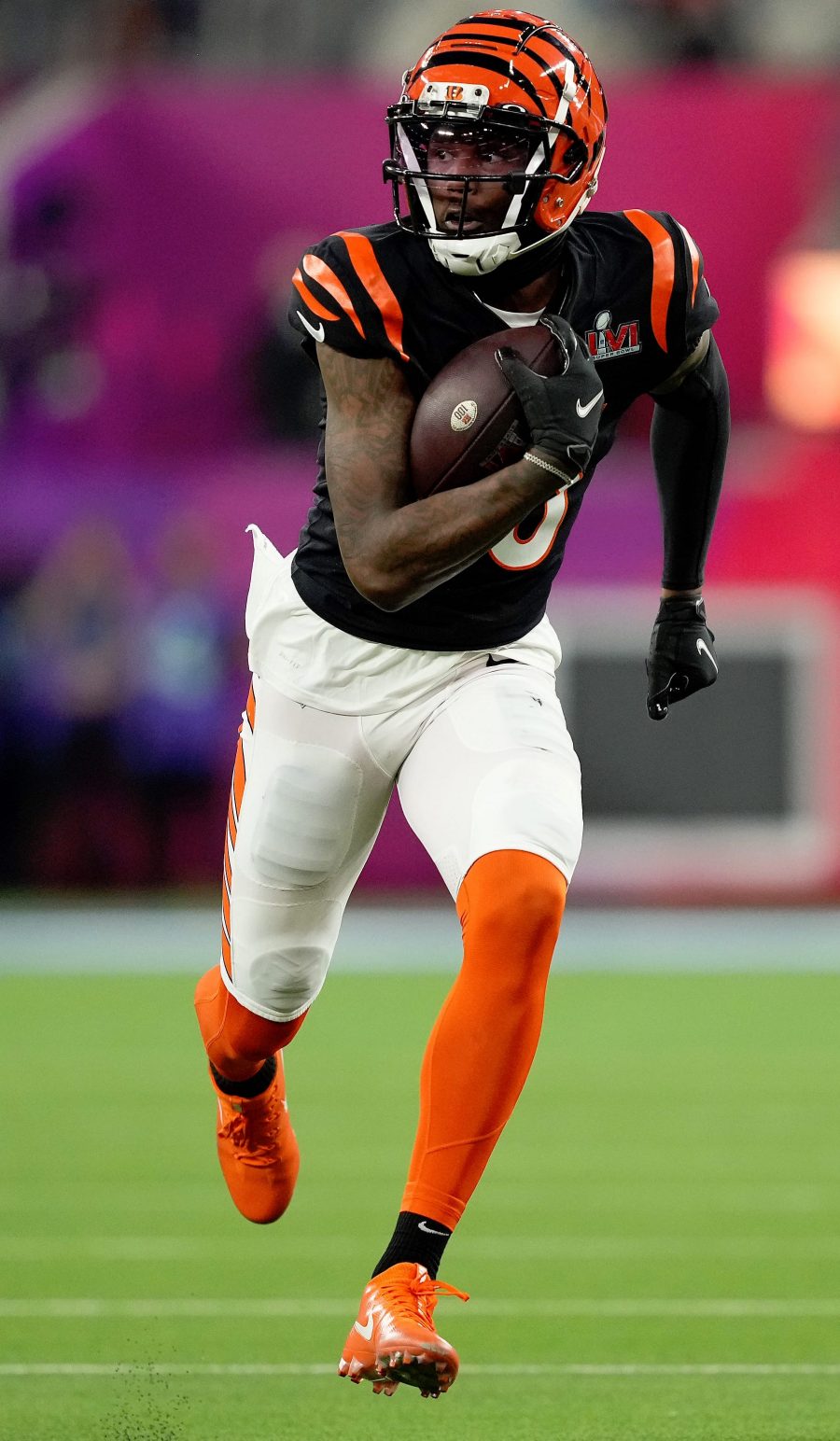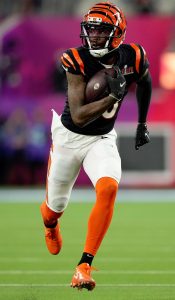 Higgins, a former second-round pick out of Clemson, has been a dominant top-two receiver in Cincinnati since being drafted in 2020. After leading the team in receiving yards and receiving touchdowns as a rookie, Higgins has delivered back-to-back 1,000-yard seasons for the Bengals while performing as WR2 behind Ja'Marr Chase. Over his first three seasons in the league, Higgins had accumulated an impressive 3,028 receiving yards for 19 touchdowns.
These accomplishments made it seem that extending Higgins, so that he might continue to provide newly paid quarterback Joe Burrow with a strong No. 2 target, would be a priority before the season began. Unfortunately, discussions towards a new contract stalled, reportedly over discrepancies on expectations for guaranteed money.
As we closed in on the start of the 2023 regular season, it became clear that Higgins and the Bengals were not close to an agreement on an extension. It was also reported that, not only were the two sides not going to reach an agreement by the start of the season, but Higgins was also not interested in discussing the extension any further in-season.
While he will now have the opportunity to hold in-season discussions about a potential extension while he allows his rib fracture to heal, he's not necessarily in the best position to do so. Despite his stellar first three years in the NFL, Higgins' performance so far in 2023 could put him at a disadvantage in negotiations. Up until his injury, Higgins had only caught 12 passes on 32 targets for 129 yards and two touchdowns through four games.
It's unclear where both sides go from here. If the Bengals continue not to be competitive in the division, they may decide not to rush Higgins back, further hampering his contract-year. Higgins, who had only missed four games before this, may decide to take a lesser deal in order to stay with the team, or he may decide to test his luck on the market even without a strong final season before free agency. It will be a situation to keep an eye on, watching for how long it takes for Higgins to make a return and for when he decides to open up communications on a potential new contract again.
Follow @PFRumors