3:02pm: For the second straight season, the Jets will demote Wilson two spots on their depth chart. Saleh confirmed Siemian will be Boyle's backup in Week 12. The Jets made this move last season, bumping Joe Flacco up the depth chart as White's backup. After another season of continued struggles, Wilson will be out of the equation for the time being.
11:59am: As Robert Saleh's comments foreshadowed, the Jets will be making a change at the quarterback spot. Tim Boyle will get the start in Week 12 in place of Zach Wilson, per Ian Rapoport of NFL Network.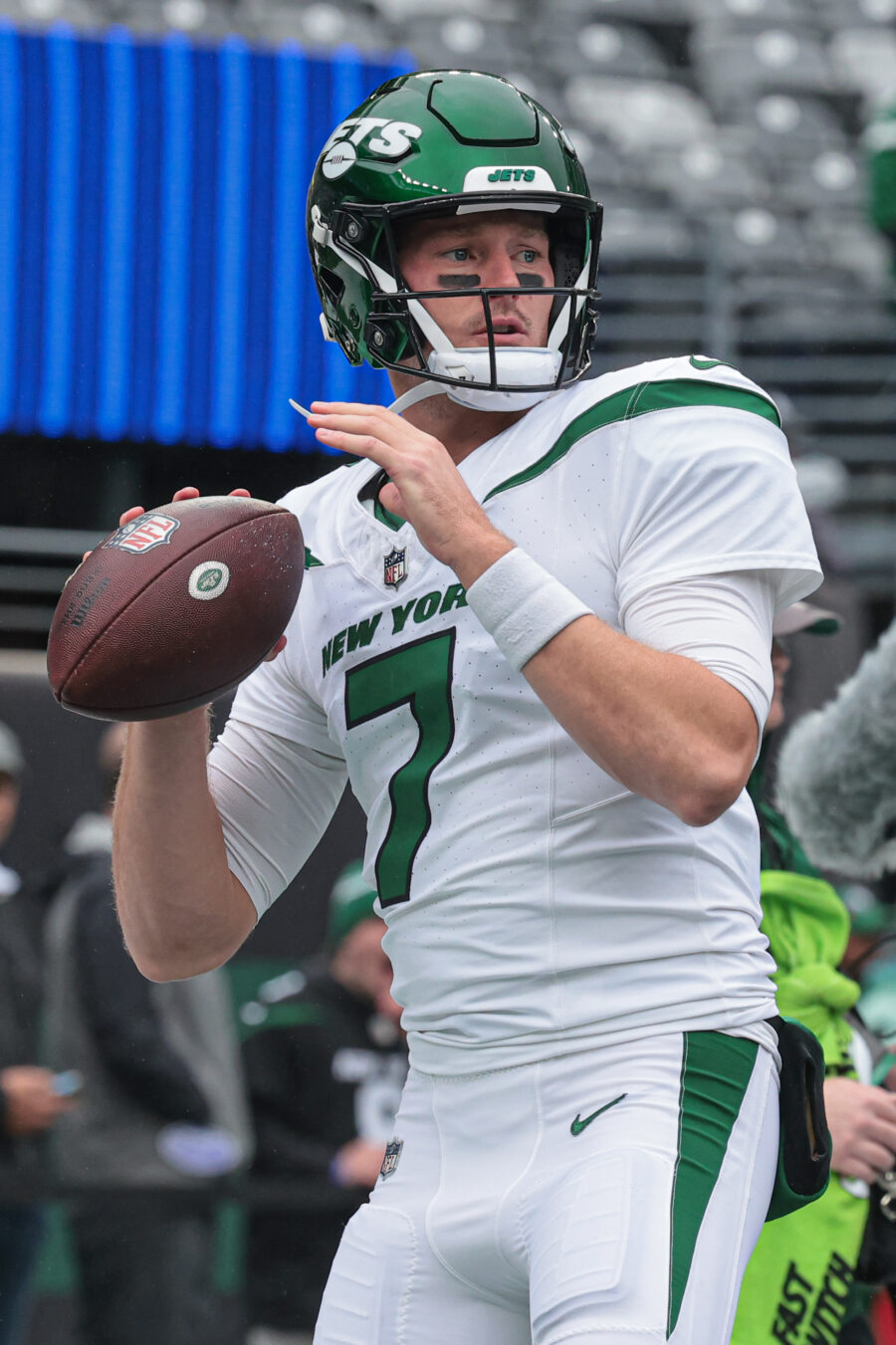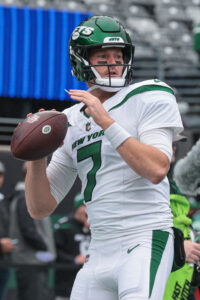 Saleh benched Wilson in the third quarter of Sunday's loss to the Bills, another game in which the Jets' offense struggled mightily. The unit has put up highly underwhelming numbers in a number of categories – including on third down, where New York has a conversion rate of 22.9% on the season – due to a number of issues. Wilson's play has been one of them, though, which resulted in Boyle finishing the game yesterday.
The latter went 7-for-14 for 33 yards and one interception during his brief relief appearance in Week 11. That marked his first regular season action with the Jets, as he had previously served as Wilson's backup in the wake of Aaron Rodgers' Achilles tear. Wilson has failed to show signs of tangible development in 2023 (although factors such as an injury-riddled offensive line have played a part in his struggles), but Saleh routinely backed him earlier in the campaign. His stance shifted yesterday, however, with the announcement New York would make a decision on a starter for the team's upcoming Black Friday game.
Boyle, 29, joined the Jets in the spring to serve as depth behind Rodgers and Wilson. His signing marked his first foray out of the NFC North, having spent his first two years with the Packers followed by one-year stints in Detroit and Chicago. Boyle was part of New York's final roster cuts, but he was immediately retained via the practice squad. That decision, coupled with the Rodgers injury and Wilson's performance, has now thrust him into a No. 1 role.
The former UDFA has three starts to his name, each of which came in 2021 with the Lions. Boyle has played in 18 total regular season games in the NFL, making him a less experienced option than Trevor Siemian (35 games, 30 starts). The latter signed in September in what the Jets quickly confirmed would be the team's only outside addition at the QB spot. Siemian has remained on New York's practice squad since his arrival.
One year remains on Wilson's rookie contract, though the Jets could elect to pick up his fifth-year option for 2025 this offseason. Such a move would come as a major surprise, since for the second straight year (after the change to Mike White which took place in 2022) he has seen an extended run as a starter brought to an end. Today's move marks another sign of lost confidence in the former No. 2 pick, as well as a bid to rescue the remaining weeks until Rodgers' targeted return to action. New York will face Miami on Friday to begin the attempt at a rebound on offense.
Follow @PFRumors