Sunday saw the Patriots fall to 2-8 on the season, adding to what has been an underwhelming campaign for a team which appears destined to miss the postseason for the third time in four years. As the losing skid continues, questions will no doubt intensify about Bill Belichick's job security.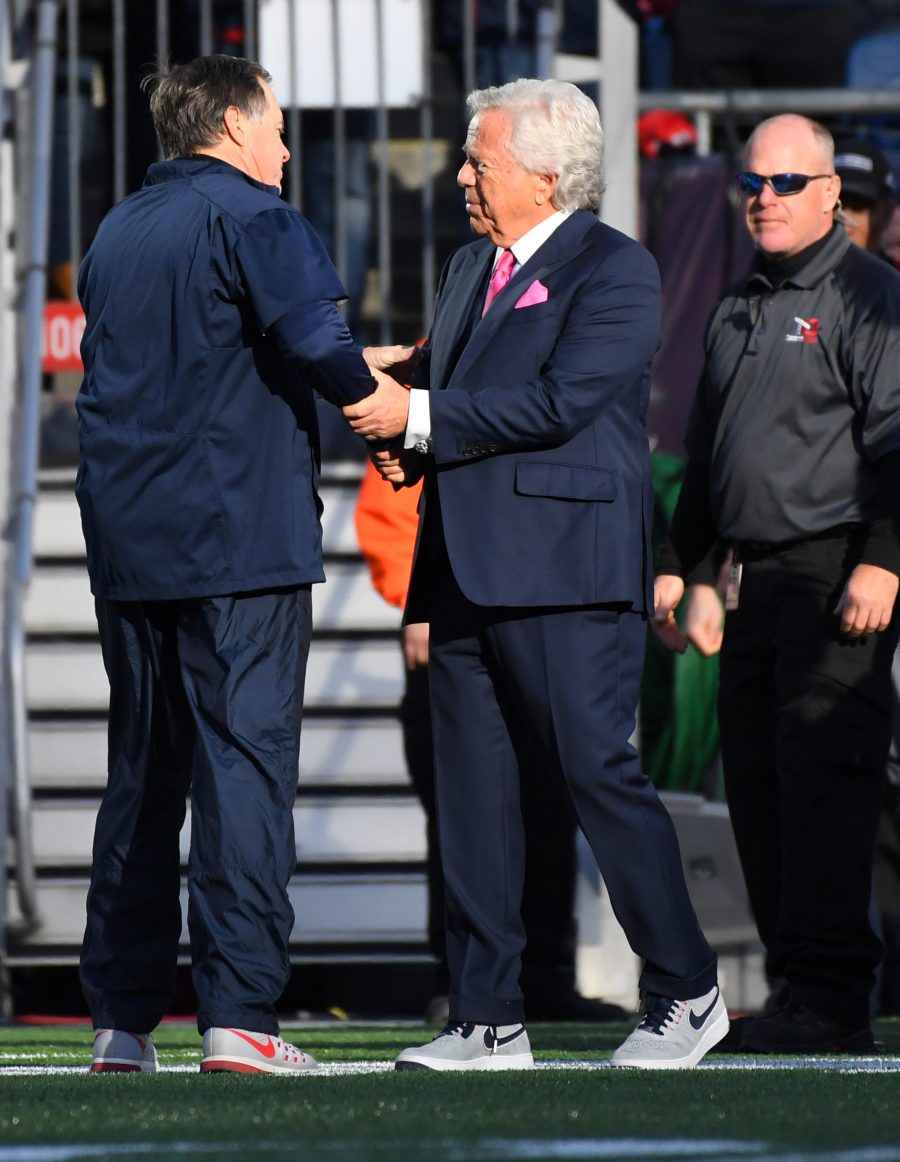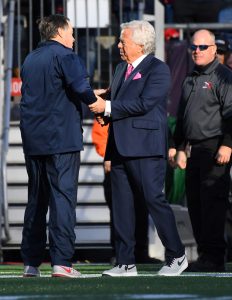 [RELATED: Exploring Potential Post-Belichick Patriots Options]
"This is our thirtieth year that I've had the privilege of owning this team, and I've never been 2-7," owner Robert Kraft said in a pre-game interview with NFL Network's Rich Eisen (video link). "So it's really disappointing and I hoped that things would be a lot better, as I know our fan base did… This isn't what we were expecting to happen this year."
Kraft's postseason-or-bust ultimatum in the offseason led to speculation about how the team would handle Belichick's future if expectations weren't met. The latter signed a new deal prior to the start of the 2023 campaign, though the terms of that agreement were unclear at first. Previous reports have suggested the contract only runs through 2024, and Eisen's colleague Ian Rapoport confirmed Sunday that is indeed the case. Moving on from Belichick after the season would thus not be financially prohibitive for Kraft.
Speculation has increased about teams showing interest in Belichick in the event he becomes available via trade or if he were to find his New England tenure come to an end via firing or resignation. On that point, Dianna Russini of The Athletic reports the expectation from many around the situation remains a "mutual parting of the ways" after the season finishes (subscription required). As she and Rapoport note, however, it would come as a surprise if a coaching change were to be made midseason despite the struggles New England has endured so far.
Of course, the evaluation of Belichick from Kraft could chance in the coming weeks, but signs continue to point to a changing of the guard on the sidelines in the spring. The willingness Kraft shows to eat one season's worth of Belichick's deal – as well as the interest he shows in a potential replacement – will certainly be a major storyline to watch as the second half of the campaign plays out.
Follow @PFRumors