The NFL career of Patriots quarterback Mac Jones started off hot. Following two years of apparent regression, though, he's putting himself in a tough position for the future. With the team's decision of whether or not to pick up the third-year passer's fifth-year option looming this offseason, Doug Kyed of the Boston Herald finds it hard to believe that New England opts in for the extra year.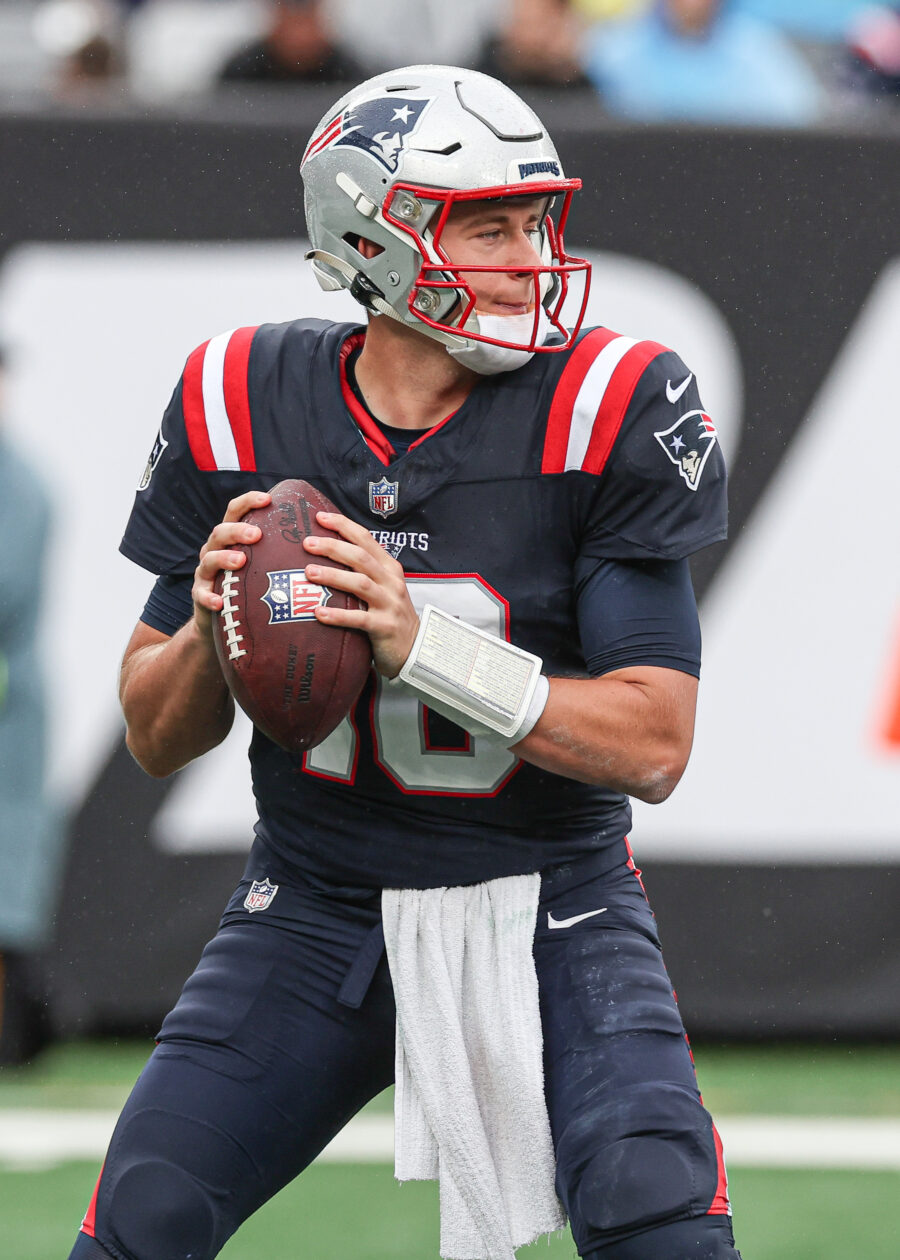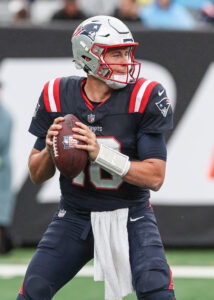 After a Pro Bowl rookie campaign that saw Jones lead the Patriots to the playoffs while throwing for 3,801 yards, 22 touchdowns, and 13 interceptions, New England has struggled to match that success. In three fewer starts the next year, Jones would go 6-8 as a starter, throwing for just under 3,000 yards with 14 touchdowns to 11 interceptions. This season, his yards per game has continued to decline while he now holds an even ratio of 10 touchdowns to 10 interceptions.
Now, there are a few different areas that could contribute to this decline in performance. While Jones enjoyed some consistency in his receiving corps over his first two years in New England, his cast of receivers looks a bit different this year. The team allowed Jones' favorite target, Jakobi Meyers, to walk in free agency, opting to replace him with free agent addition JuJu Smith-Schuster. Meyers has shown his usual consistency in Las Vegas, while Smith-Schuster has looked like a shadow of his former self, only racking up 140 yards in seven starts this year.
Another issue could potentially be the lack of consistent instruction. After playing under offensive coordinator Josh McDaniels in his rookie year, Jones led an offense devised by a strange mix of Bill Belichick, senior football advisor (and former defensive coordinator) Matt Patricia, and offensive assistant (and former special teams coordinator) Joe Judge. This year, Bill O'Brien has led the charge as offensive coordinator.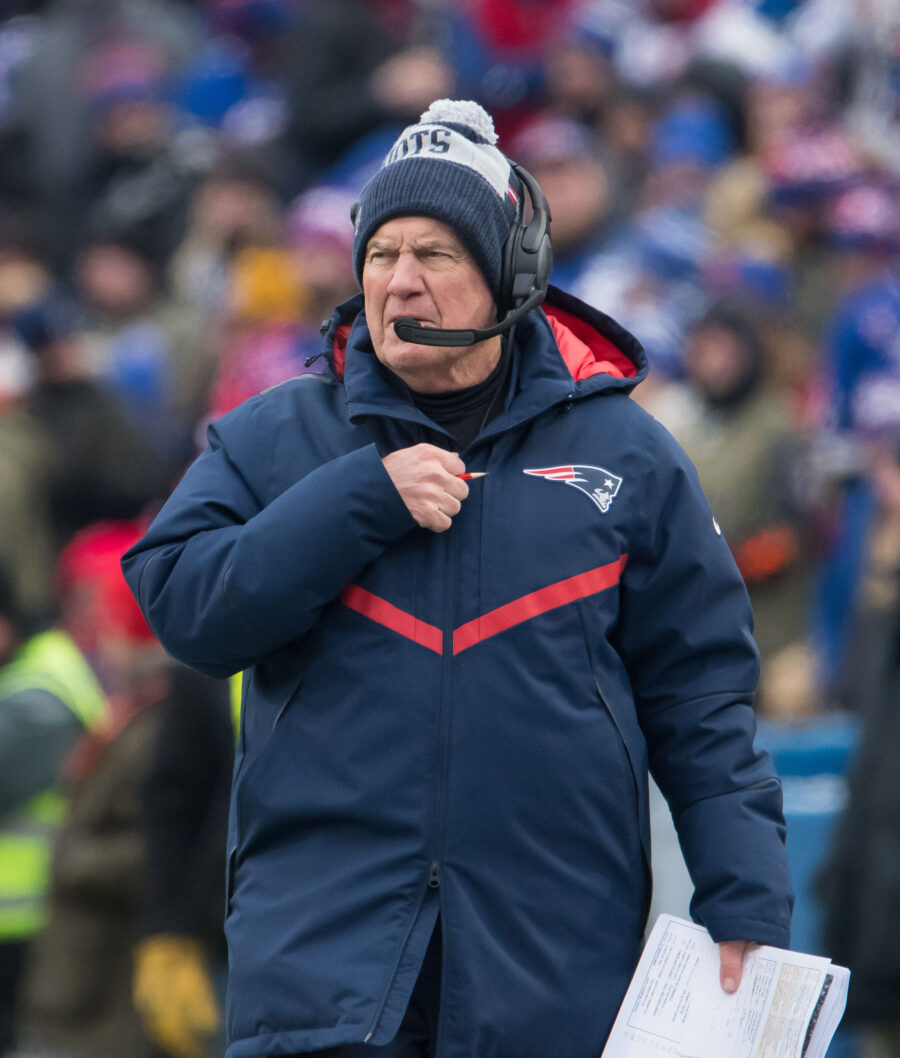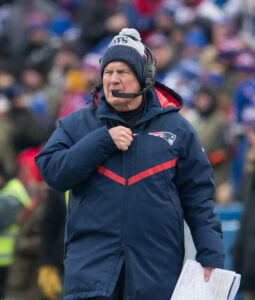 In reality, the excuses don't amount to much. In a league that very much values the what-have-you-done-for-me-lately mindset, Jones hasn't done much this year. In fact, with Belichick's future with the franchise in doubt, what Jones has shown the league becomes that much more important. Jones won't get the benefit of familiarity if an outside coach and a new general manager come in and look at his total body of work.
If those new team leaders look at this season alone, Jones has been benched three times, the third coming in today's loss to the Colts. Kyed asserts that, if New England had better backup options behind him, Jones wouldn't even be starting anymore after three benchings. The first two came in contests that were so out of range for the team that the move could've been viewed as protective of their starting passer. Today's game, though, was very much in range. When the Patriots had an opportunity to drive down the field for a game-winning touchdown, Jones found himself on the bench as backup quarterback Bailey Zappe was shouldered with the task of leading the team to victory.
"To make people believe, you have to be better," Jones told reporters when asked if he felt Belichick still believed in him, per ESPN's Mike Reiss. "I'm not sure. I don't know."
In terms of what all of this means for the fifth-year option of Jones' first-round rookie contract, it's hard to believe that the Patriots are ready to commit to Jones for this current 2023 season or the 2024 season next year, let alone 2025. There's still plenty of time this year for Jones to turn things around and prove that he deserves more time, but if Belichick is truly on his way out, Jones will just need to be that much more convincing for the next crew who takes over.
Follow @PFRumors