The Falcons made a switch at the quarterback spot ahead of their Week 9 game, inserting Taylor Heinicke into the starting lineup. The veteran will remain atop the depth chart for at least one more game, and a more permanent course will be charted during the team's bye week.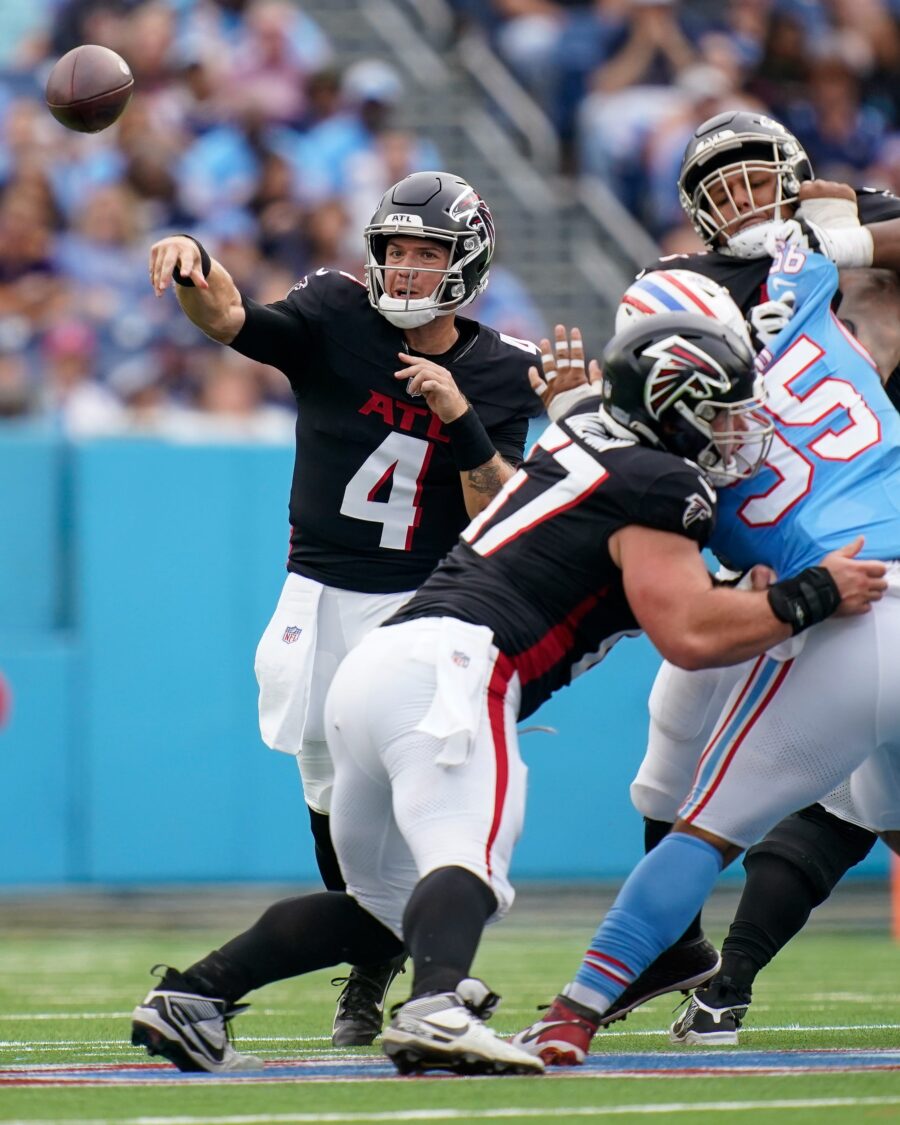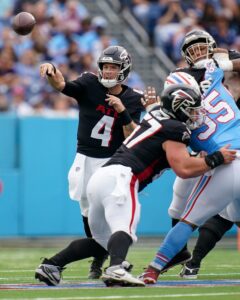 Head coach Arthur Smith confirmed, via ESPN's Michael Rothstein, that Heinicke's performance against the Vikings was enough to earn him another start. The latter took over for Desmond Ridder during the second half of the previous game, a move which Smith initially indicated was not performance-related. However, Heinicke was tapped as the Week 9 starter in an illustration of Ridder's Year 2 struggles.
Ridder drew praise during his four-game run at the end of last season, and he entered the 2023 campaign as the undisputed No. 1 option. The former third-rounder has not progressed as expected, though, posting a passer rating of 84 and a 6:6 touchdown-to-interception ratio. Heinicke had an encouraging showing in the second half against the Titans in Week 9, though his follow-up against the Vikings (21-of-38 passing, one touchdown, one interception) left plenty to be desired as well.
Smith made it clear that during Atlanta's bye week evaluations, one passer will be chosen as the starter moving forward (as opposed to a rotation at the QB spot or an ongoing weekly decision on whom to place atop the depth chart). Electing to go back to Ridder would mark another sign of confidence in the 24-year-old, who has two more years remaining on his rookie contract. Carrying on with Heinicke, signed to a two-year, $14MM deal in March, would on the other hand deal a blow to Ridder's chances of earning another chance for the starter's gig in Atlanta.
"That's kind of where we're at and everything that's going on," Smith said. "That bye will be a good time to assess, and you certainly don't plan on it being so week-to-week after that. But we need to do everything we can to go get this win out in Arizona. That's going to be our ultimate focus this week."
The 4-5 Falcons sit in second in the NFC South despite ranking 25th in the league in points per game (18.4). Their passing attack has plenty of room for improvement with an average of 241 yards per contest through the air, and an uptick in production would help Atlanta's postseason chances while also, potentially, quieting the criticism Smith has increasingly received this season. It will be interesting to see how Heinicke performs against a Cardinals team which will have Kyler Murray in uniform and how the Falcons choose to proceed after their bye week.
Follow @PFRumors