NOVEMBER 9: Wentz will receive a $150K signing bonus as part of the deal, along with a prorated portion of the veteran's minimum, per ESPN's Field Yates. The veteran will therefore earn $733K over the course of the next few months in his new home. QB2 duties await Wentz when Stafford is healthy, but any playing opportunities afforded to him will give the former a chance to earn a free agent deal much sooner in 2024 than this 2023 contract.
NOVEMBER 7: After struggling without Matthew Stafford in Week 9, the Rams will make a big move at quarterback. They have agreed to terms with Carson Wentz, KPRC2's Aaron Wilson reports, ending a lengthy free agency stay for the former No. 2 overall pick by placing him on their practice squad.
While Wentz has not been closely connected to a team since his Commanders release, the longtime Eagles starter was mentioned as an option for a few after injuries struck. With Stafford loosely on track to return after a thumb injury sidelined him in Week 9, it will be the Rams who make the move. The Rams will release QB Dresser Winn from their practice squad in a corresponding move.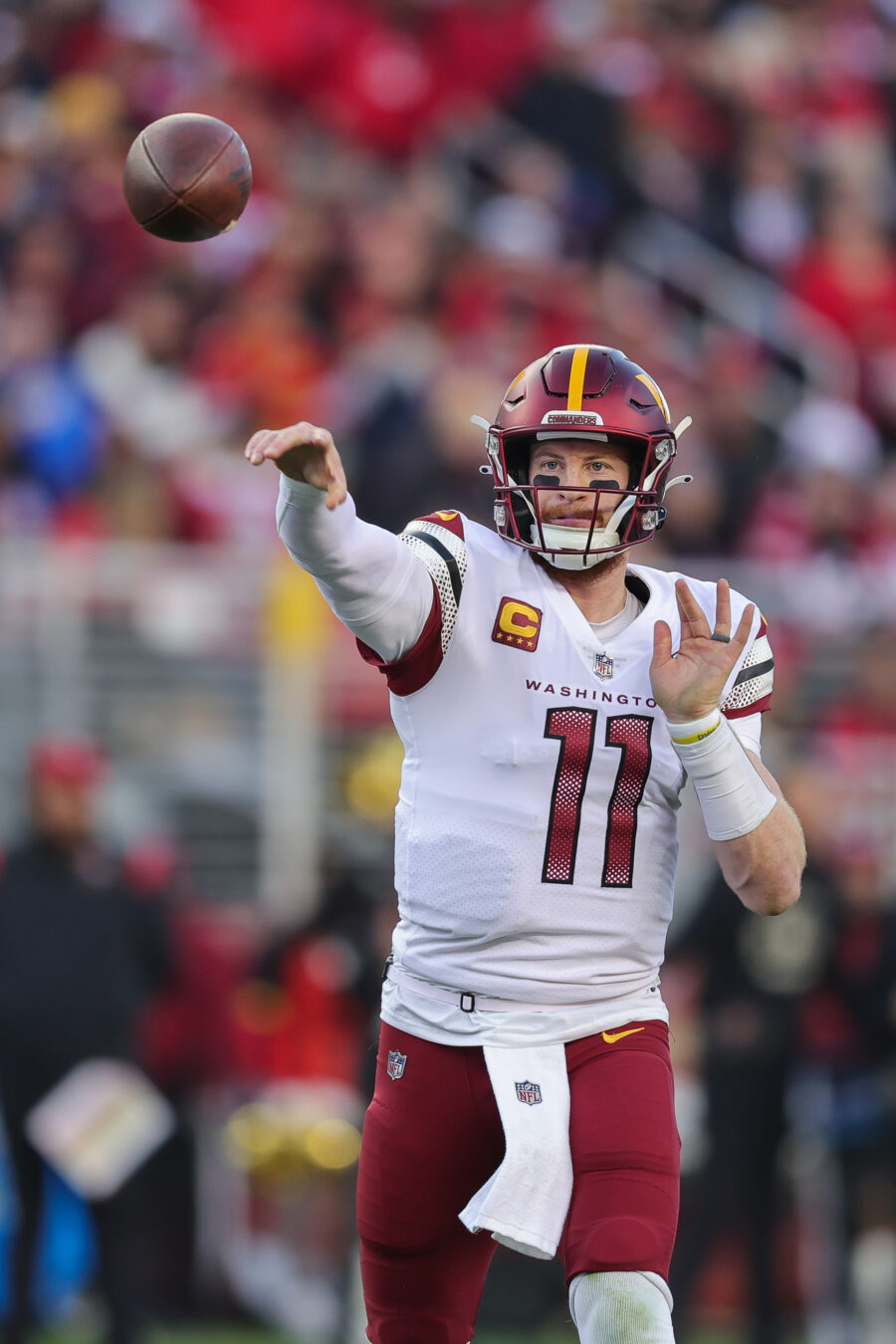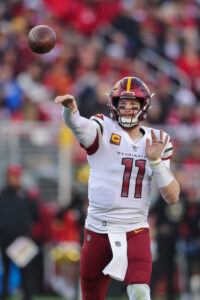 The Rams attempted to reacquire John Wolford last week, but the Buccaneers promoted him to their 53-man roster to nix that effort. Brett Rypien, who signed with the team after the draft, started in place of Stafford and struggled in Green Bay. It is uncertain if Wentz will be viewed as ready to replace Stafford if needed in Week 11, but he would have a longer onramp compared to Baker Mayfield. The Rams have experience in readying a QB to make an immediate cameo, turning to Mayfield two days after claiming him. Los Angeles' bye also arrives in Week 10, giving Wentz some time to begin learning Sean McVay's offense.
McVay said he expects Stafford to be ready following the Rams' bye week, but the team has higher-profile insurance in Wentz. Stafford, 35, has seen his run of durability halt in L.A. After a nagging elbow injury affected his 2022 offseason, the Super Bowl-winning QB missed a chunk of last season due to a spinal contusion. Stafford made the first eight starts for the Rams this season; the thumb issue intervened to provide another pause for the 15th-year passer.
Wentz and the Rams had been working on a deal Monday night, per The Athletic's Jourdan Rodrigue. This will be Wentz's fourth team (and fourth in four seasons). After the one-time MVP frontrunner's 2021 Eagles split, the Colts dumped him in March 2022. Requiring higher-end trade compensation to move to both Indianapolis and Washington, Wentz was simply released this year. The 30-year-old passer trained for months with an eye on a 2023 re-emergence and reached out to the Jets about an opportunity following Aaron Rodgers' Week 1 Achilles tear. Gang Green stuck with Zach Wilson, and Wentz ended up waiting until midseason to reenter the league.
It is safe to say Wentz's stock has tanked since it once required a first-round pick to acquire him in 2021. Jim Irsay insisted the Colts trade Wentz following the 2021 season — a 27-touchdown, seven-interception slate that ended ignominiously, with the unvaccinated QB missing practice time due to a COVID-19 contraction and the Colts losing their final two games to squander a playoff opportunity — and the Commanders benched a player they surrendered two third-rounders for midway through last season. Wentz suffered a fractured finger in October 2022, but after Taylor Heinicke helped the Commanders resurface in the wild-card race, Ron Rivera kept Wentz on the bench. Washington gave Wentz a start in Week 17; he threw three interceptions to dash any Commanders hopes of a last-ditch playoff rally.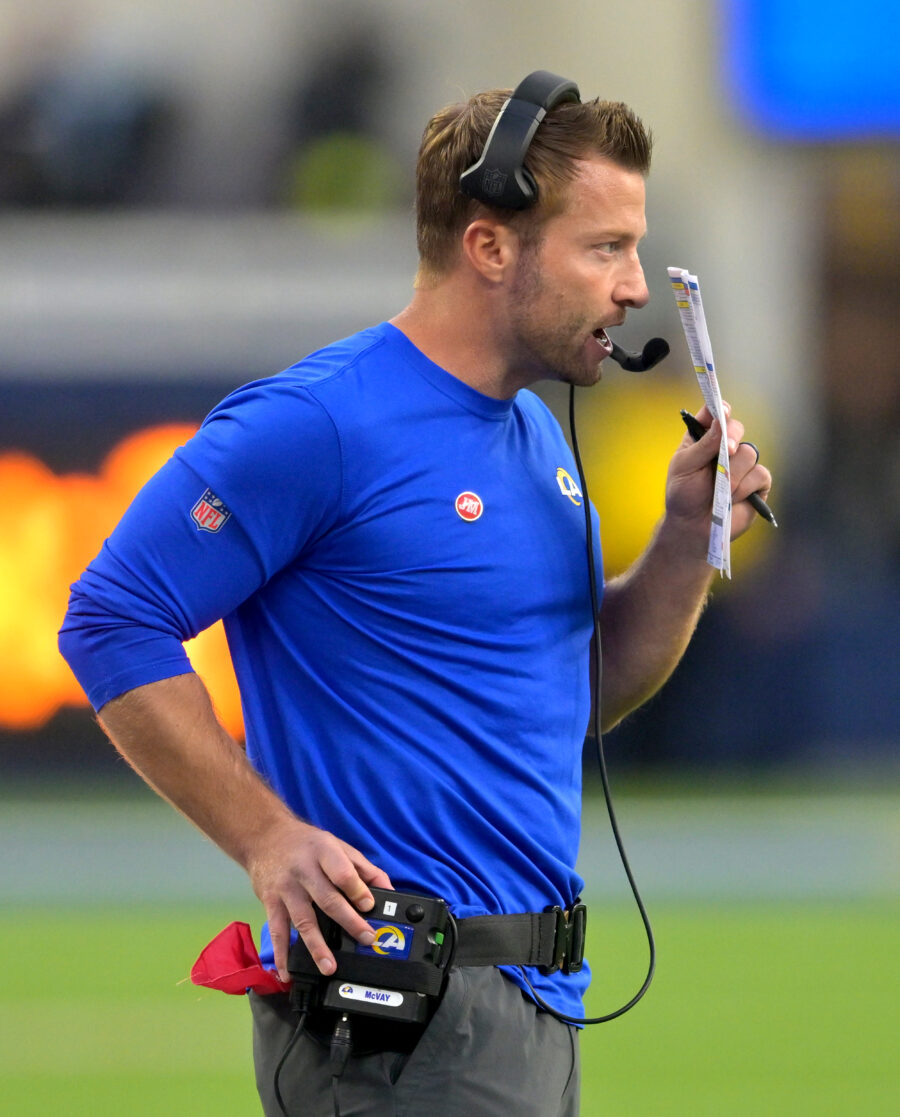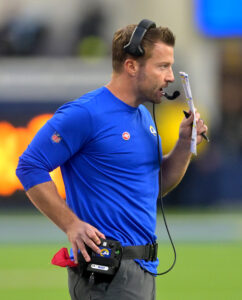 The Rams did not make a notable attempt to keep Mayfield, letting him sign with the Bucs on a one-year, $4MM deal. They moved to Rypien, whose backup role became solidified after fifth-round pick Stetson Bennett landed on the reserve/NFI list in September. The two-time national champion remains on L.A.'s NFI list. While Rypien remains on the team's 53-man roster — after the Jets showed interest in poaching him earlier this season — Wentz will move into position to become Stafford's backup.
While Wentz has his share of critics, he obviously has enjoyed periods of NFL success. He was all but certain to claim MVP honors in 2017, but a December ACL tear scuttled that path. Nick Foles both replaced Wentz and piloted the Eagles to their first Super Bowl title, from the No. 1 seed Wentz led the Eagles to clinch, and then ignited Philadelphia's 2018 squad after the starter sustained another season-ending injury. Wentz did lead a receiver-thin Eagles team to the playoffs in 2019, but he struggled in 2020, leading he and Doug Pederson out the door. Last season, Wentz threw 11 touchdown passes and nine interceptions, averaging just 6.4 yards per attempt. He went 2-5 as a Commanders starter.
The Rams had the opportunity to draft Wentz seven years ago, but their trade-up maneuver — which occurred before the Eagles' climb — was for Jared Goff. Wentz's 2019 Eagles extension also framed the Rams' ensuing Goff re-up. The Rams have Stafford tied to a four-year, $160MM extension that runs through 2026. The team is believed to have dangled the veteran starter in trades, though scant interest emerged after an injury-plagued 2022. Wentz will at least represent better depth for the Rams, who enter their bye week at 3-6.
Follow @PFRumors