The Broncos will have their top wide receiver available in Week 2. Jerry Jeudy faced a return timetable of "several weeks" upon suffering a hamstring injury on Aug. 24, but he will make it back after missing just one regular-season game.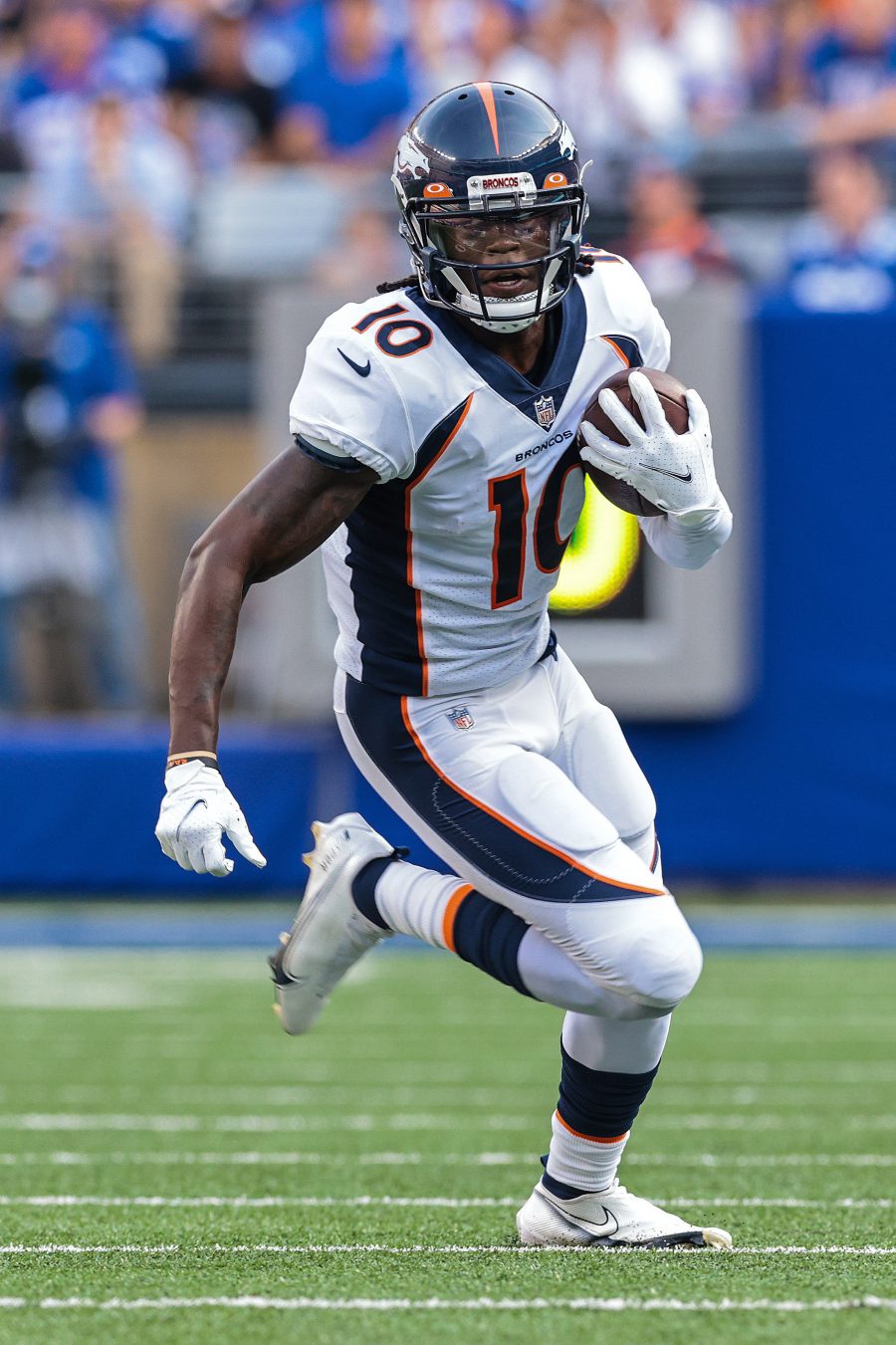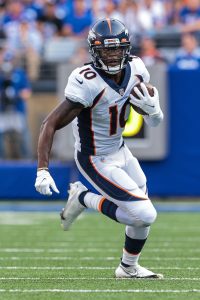 Sean Payton said Jeudy is good to go for Sunday's Commanders-Broncos game. This will help a team that finished its opener without three of its top four pass catchers. Tim Patrick is set to miss another full season, and tight end Greg Dulcich suffered a hamstring injury that is expected to keep him out multiple weeks.
Jeudy is going into his fourth NFL season. While the former first-round pick has missed the fewest number of games, Jeudy setbacks have been part of an injury-prone pass-catching cast's health history. The Broncos have seen Patrick suffer multiple season-ending maladies during training camp and Sutton go down with an ACL tear in Week 2 of the 2020 season. KJ Hamler sustained an ACL tear in Week 3 of the 2021 campaign and missed much of last season as well. A Hamler heart issue led the Broncos to waive the former second-round pick, with the prospect of a reunion in play, during camp this year.
The No. 15 overall pick in 2020, Jeudy missed much of the 2021 season because of a high ankle sprain. He showed progress down the stretch of last year's abysmal Broncos season. The shifty route runner totaled 67 receptions for 972 yards and six touchdowns last year, putting together a strong finish to provide a glimmer of hope after the Broncos' Russell Wilson–Nathaniel Hackett season ended with the team dropping to last place in scoring.
Denver picked up Jeudy's $12.99MM fifth-year option in May, doing so after dangling him in trades. With Patrick out of the picture, both Jeudy and fellow offseason trade chip Courtland Sutton will be needed. Denver needed to use the likes of Lil'Jordan Humphrey, Brandon Johnson and Phillip Dorsett alongside Sutton and second-round rookie Marvin Mims against the Raiders. Jeudy returning should provide a boost to the 0-1 team, which did present a more respectable passing attack in Week 1. The Broncos' progress stalled in the second half, however.
In addition to Jeudy, third-round rookie Riley Moss will make his season debut in Week 2. The Broncos traded up for the Iowa cornerback in April, sending the Seahawks a 2024 third-round pick to climb up for Moss at No. 83. The 6-foot-1 defender, who underwent core muscle surgery this summer, will join a Broncos cornerback corps missing slot defender K'Waun Williams. While All-Pro Patrick Surtain anchors this group, the Broncos have questions at their other corner spots.