9:58am: In addition to Jackson and the three other players noted below, eight other players have been cut by the Bills, getting the team's roster count down to 77 players. Here are today's other cuts in Buffalo, per a team release:
Michael Buchanan, DE
Justin Hamilton, DT
Ellis Lankster, CB
Kenny Ladler, S
Wes Miller, S
D.J. Morrell, G
Cedric Reed, DE
Ricky Seale, RB
9:15am: The Bills' first series of roster cuts this week includes a bit of a shocker, according to Vic Carucci of The Buffalo News, who reports (via Twitter) that the club has released veteran running back Fred Jackson. While Buffalo had a crowded depth chart at the position, it was expected to be a younger back, rather than Jackson, who became a casualty of the roster crunch.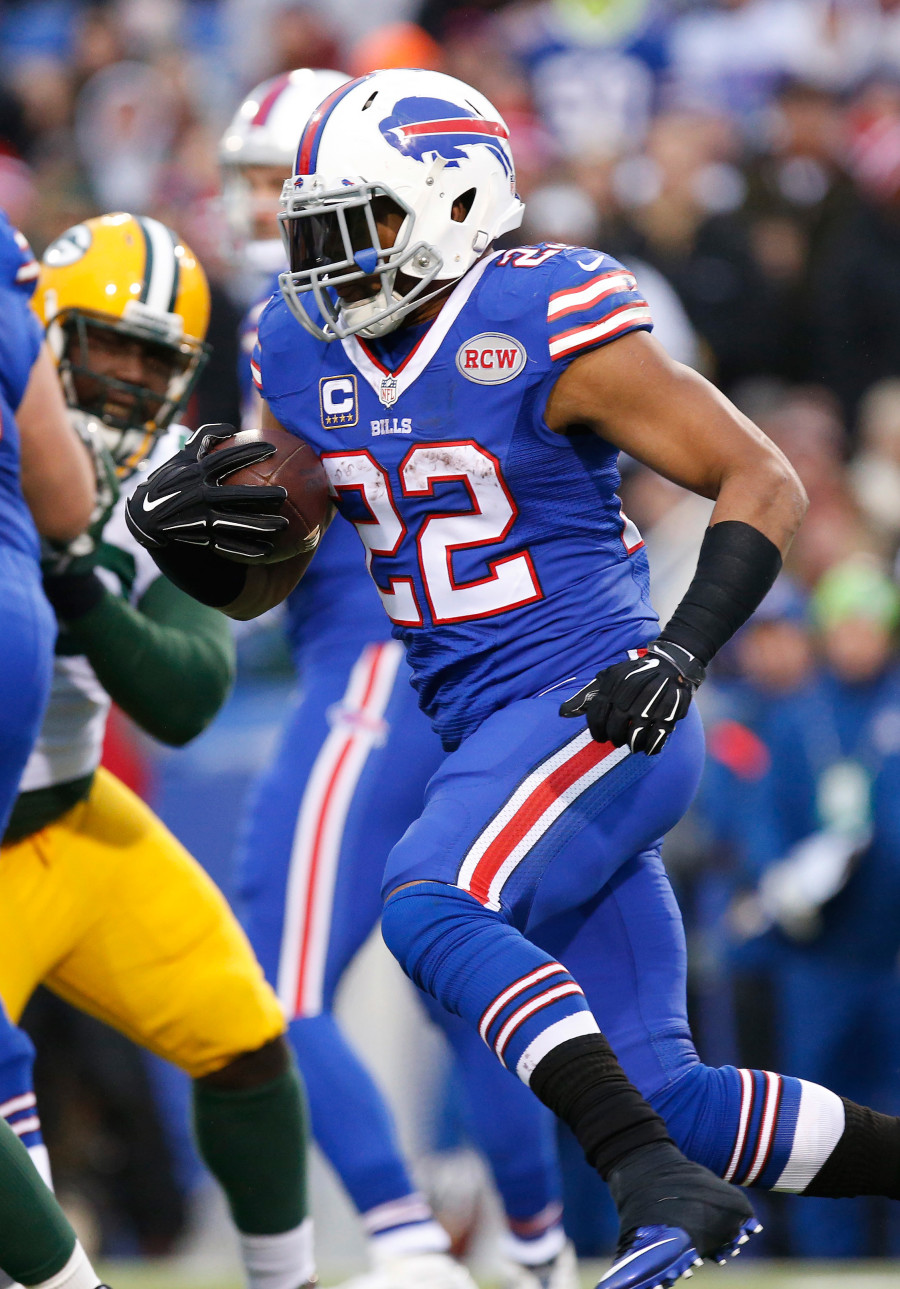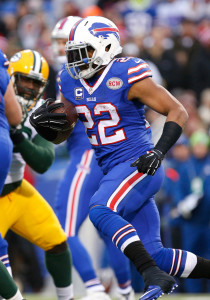 Jackson, who debuted with the Bills in 2007 and had been with the team since then, is the league's oldest running back, at age 34. Despite his age, Jackson doesn't have a ton of mileage on his legs, since he started his career late and has split carries with other backs throughout his tenure with the Bills. Over the course of his eight-year career, Jackson has compiled 5,646 rushing yards and 80 rushing touchdowns on 1,279 carries. He's also a capable receiver out of the backfield, setting a career high in 2014 with 90 targets.
While Jackson was slowed by a hamstring injury earlier in the training camp this year, he looked good in his preseason debut this weekend, carrying the ball five times for 48 yards. But rather than playing out the final year of his contract with the Bills, Jackson will be looking for a new team. Had he remained on Buffalo's roster, he would have been due a base salary of $2.35MM, so the team saves a little money by releasing him. According to Ian Rapoport of NFL.com (via Twitter), Jackson wasn't asked to take a pay cut before he was released.
Following the Bills' acquisition of LeSean McCoy in March, multiple reports indicated that Jackson would remain on the roster, but it seems the team had a change of heart after assessing its options this summer. With Jackson no longer in the picture, McCoy will be backed up by Karlos Williams, Boobie Dixon, and Bryce Brown.
Jackson won't have to pass through waivers before becoming a free agent, so he'll have the chance to sign with a new team immediately. He figures to draw some interest from teams in need of a veteran back around the NFL — the Browns come to mind as one logical suitor.
The Bills figure to announce their full list of cuts down to 75 players either today or tomorrow, but some other names have started to trickle out as well. Agent Brett Tessler tweets that edge defender Andrew Hudson has been cut by the Bills, while Aaron Wilson of the Houston Chronicle tweets that the team has also waived offensive lineman Terren Jones. Last year's fourth-round pick, cornerback Ross Cockrell, has been waived too, tweets Mike Rodak of ESPN.com.
Photo courtesy of USA Today Sports Images.