Defensive end Trey Hendrickson was a revelation for the Saints in 2020, piling up 13.5 sacks in an unexpectedly strong platform year. Selected by New Orleans in the third round of the 2017 draft, Hendrickson had never started more than three games nor played in more than 38% of the club's defensive snaps prior to the 2020 campaign, but he started 15 regular season contests and logged 53% of the Saints' defensive snaps last year.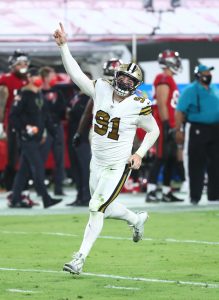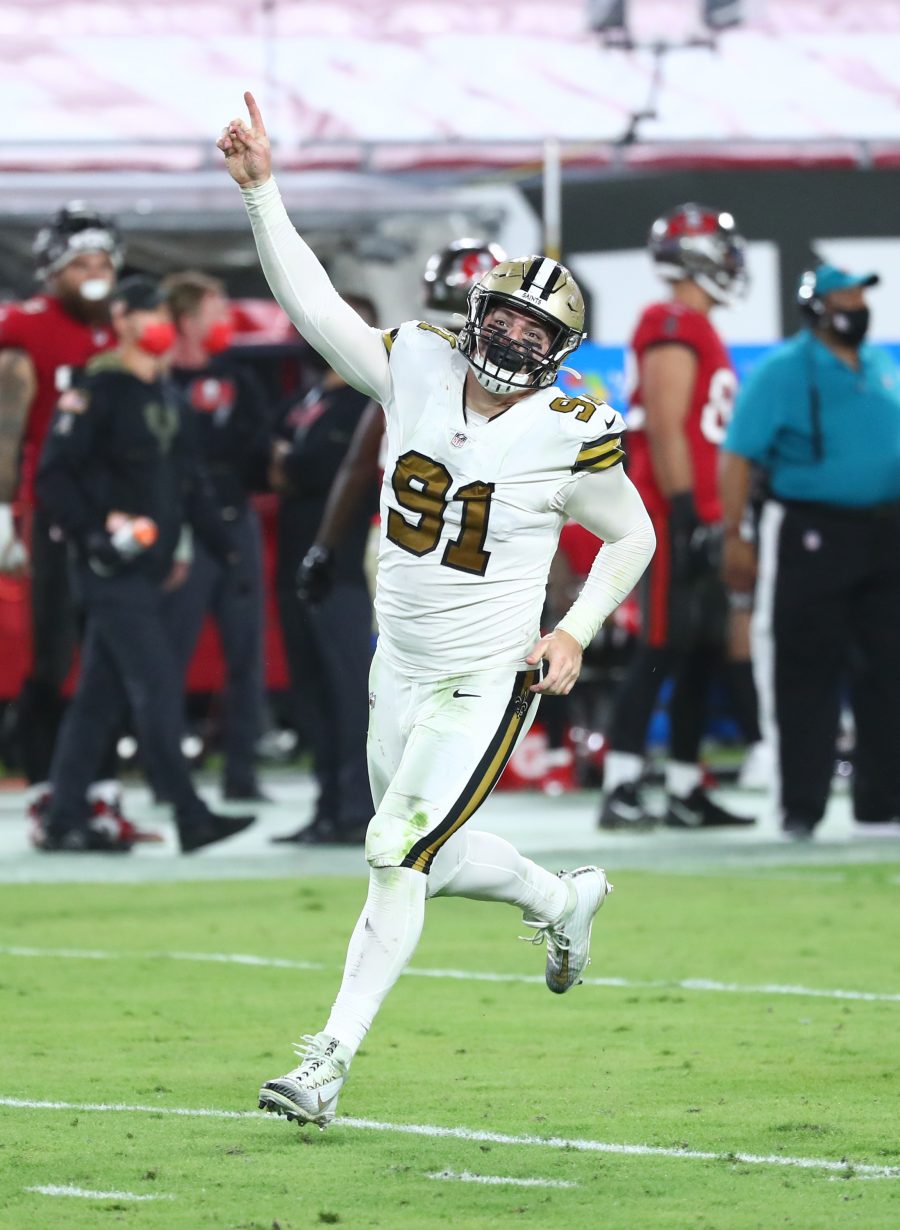 As a result, he finds himself being mentioned alongside players like Shaquil Barrett, Yannick Ngakoue, and Bud Dupree as quality pass rushers eligible to hit the open market next month. The Saints would certainly like to keep Hendrickson, but it's unclear if they will be able to make a competitive offer.
Last week, we learned that the 2021 salary cap was likely to fall between $180MM-$181MM, which represents a significant decrease from the 2020 figure of $198.2MM. Even before the drop, the Saints were projected to be well over the salary cap, and while the club has started to reduce its cap commitments by agreeing to a renegotiated deal with retiring QB Drew Brees and releasing OL Nick Eason, there is still a lot more work to be done.
Former NFL agent and current CBS Sports analyst Joel Corry details how the Saints can bring themselves under the cap with a series of cuts and restructures, none of which seem particularly difficult to pull off (though they do include the type of machinations that have led to the Saints being right up against the cap, or over it, every offseason). His proposals do not contemplate an extension for Hendrickson, however, whom Corry says may have priced himself out of New Orleans.
Indeed, GM Mickey Loomis recently acknowledged that Hendrickson, 26, is "going to be an attractive free agent for anyone" (via Amie Just of NOLA.com). Loomis, who was speaking before the recent reports concerning the 2021 salary cap, said, "I can't really say how strong a play we can make for that until I understand where the cap's gonna be this year and as we go through the roster evaluations and start making our choices."
Assuming the cap does settle in at around $180MM, a franchise tag for Hendrickson would cost about $14.5MM, and it's unlikely the Saints would be able to carry that full amount on their books in 2021. So the only way for them to retain Hendrickson would be via a multi-year contract, and while the reduced cap could suppress the price tags of some players, it might still be difficult for New Orleans to bring back the Florida Atlantic product.
Hendrickson will doubtlessly be shooting for a deal worth at least $15MM per season, along with guarantees in the $30MM-$40MM range. He does not currently offer much by way of run defense or pass coverage, but the raw sack total he posted will attract plenty of attention, and he should find at least one team willing to meet his asking price. Whether that team is the Saints, who also have decisions to make on fellow free agents Marcus Williams and Sheldon Rankins, is very much an open question.
Photo courtesy of USA Today Sports Images.