Notable signings:
Notable losses:
Extensions and restructures:
Draft picks:
Other:
This offseason, the Steelers knew that they had to get younger and faster in the secondary. That's why, just hours into free agency, Pittsburgh went out an inked safety Mike Mitchell to a five-year, $25MM deal to replace free agent Ryan Clark. Clark and All-Pro Troy Polamalu forged a strong bond through their years together, but the Steelers wanted to make a change, even after the 34-year-old had a career year with 104 tackles. After four years in Oakland, mainly as a reserve, Mitchell joined up with the Panthers on a one-year deal and racked up 52 tackles, four sacks, and an eye-popping four interceptions. Outside of the top safety on the open market this offseason, Jairus Byrd, Mitchell was one of the best available at the position. The Steelers would love it if Mitchell proves to be their answer for the next five seasons, but if he doesn't work out, they'll be on the hook for just $5.25MM in total.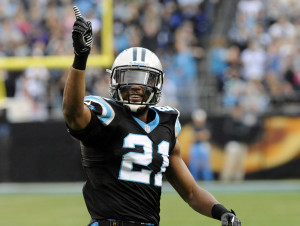 The Steelers have also undergone some noticeable changes on the defensive line. The club lost Ziggy Hood, a former first-round pick, to the Jaguars in free agency when he was signed to a four-year, $16MM deal. Hood started 37 games on the Steelers' defensive line over the last three seasons, recording 39 tackles and three sacks in 2013, so it's no small loss. Al Woods also left town, signing a two-year, $5MM deal with the Titans. The 6'4″, 307 pound lineman saw time in all 16 games last season (including two starts) and registered 2.0 sacks. On top of that, Brett Keisel's contract expired and his familiar bearded face is not in camp with the Steelers as of this writing.
How do you fill all of these vacancies? Well, the Steelers started off by adding defensive tackle Cam Thomas, who was brought aboard with a modest two-year, $4MM pact. In 11 starts for San Diego, Thomas logged 26 tackles and 13 quarterback pressures while playing primarily at nose tackle. Thomas, who stands at 6'3″ and 330 pounds, will presumably be asked to also spend some time at end to fill the swingman role that Woods used to fill. Whether he'll be available to float between the two spots on the d-line will largely be up to rookie defensive end Stephon Tuitt. If Tuitt is ready to hit the ground running opposite Cameron Heyward, then the Steelers can afford to use Thomas at both positions. Otherwise, Thomas might have to spend all of his time at DE, leaving them somewhat thin in the middle. Most of Pittsburgh's heavy lifting for this offseason is likely through, but they might want to give some thought to bringing Keisel back. In addition to his locker room leadership, he could also inject some much-needed experience back into this defensive line.
Behind Tuitt in the front seven will be first round choice Ryan Shazier. Like Tuitt, the linebacker out of Ohio State brings youth and speed to the Pittsburgh D which should help them in their effort to reload. Shazier is an adept pass rusher and can also help stuff the run and uses his agility to work around tough blocks. He also has the speed to cover tailbacks and tight ends in short coverage, which should help ease some of the burden on the secondary. Shazier, along with the transition tagged Jason Worilds, will help hold down the fort at linebacker in the wake of LaMarr Woodley's departure. Woodley was once one of the most feared pass rushers in the NFL but injuries have slowed him down considerably and cost him most of 2013. Now, it's Worilds' time to shine.
Many expected to see a shakeup in the club's cornerback ranks, but that just didn't happen. Whether it was because of a thin crop of cornerbacks at the top of this year's draft or just a stronger desire for others, the Steelers waited until the fifth round to take a CB. Shaquille Richardson of Arizona is a fine prospect, but he's not the kind of impact rookie that many expected GM Kevin Colbert to tab. Apparently, the Steelers feel just fine with Ike Taylor, Cortez Allen, William Gay, and free agent pickup Brice McCain, so there was no need to make an expensive addition on the open market or use a high draft pick for anyone else.
On the other side of the ball, the Steelers gave their running game an added punch (See what I did there?) by signing LeGarrette Blount to a two-year, $3.85MM deal. The big, bruising tailback doesn't look quite as promising as he did in his breakout season with the Buccaneers, but he did show some flashes last season with New England. Across 16 games (seven starts), Blount ran for 772 yards and had a career-high seven rushing touchdowns. Blount will be there to complement Le'Veon Bell at halfback and diminutive rookie tailback Dri Archer will also be in the mix to balance things out.
The lack of a major move at cornerback was sort of surprising for Pittsburgh but the inaction at wide receiver probably raised even more eyebrows. The Steelers watched Emmanuel Sanders sign a three-year, $15MM deal with the Broncos and didn't exactly replace him with a superstar. To help deflect attention away from rising star Antonio Brown, Pittsburgh signed former Saints veteran Lance Moore and ex-Raider Darrius Heyward-Bey. Offensive coordinator Todd Haley also plans to incorporate Archer into the passing game as he did with Dexter McCluster in Kansas City and sophomore Markus Wheaton will be expected to take a leap forward. Haley has spoken glowingly about the team's receiving depth, but you can't fault outsiders for feeling unimpressed. If the Steelers want to add some pizazz to their batch of WRs, former Steelers star Santonio Holmes is still out there on the open market and waiting for a call.
The Steelers also did some housekeeping this offseason, extending some of their veteran players and restructuring deals to give them an extra bit of breathing room. Dominant center Maurkice Pouncey, who missed the majority of the 2013 campaign after suffering a torn ACL and MCL in Week One, was signed to a five-year, ~$44MM deal. Polamalu, Brown, and tight end Heath Miller reworked their deals to give Pittsburgh additional cap space. Taylor, who has shown talent but can also make some careless penalties, took a significant pay cut to stay on.
Ultimately, the Steelers didn't have the most exciting offseason in the NFL but in a weakened AFC North, they could very well come out on top and win the division for the first time since 2010.
Spotrac and Over The Cap were used in the creation of this post. Photo courtesy of USA Today Sports Images.
Follow @PFRumors