The NFL's collective bargaining agreement doesn't expire until 2020, but the league's owners are already seeking an extension. They have approached the NFL Players Association about lengthening the deal several times in recent months, sources told ESPN's Dan Graziano. While nothing has come of those attempts yet, the owners plan to initiate discussions again soon.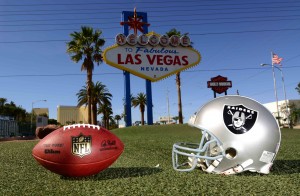 Potential stadiums in Las Vegas and San Diego are among the reasons the league is pushing for a CBA extension, per Graziano, who writes that the owners want to secure funding for new facilities in those cities.
CBS Sports' Jason La Canfora reported in late September that the league wanted the Raiders to avoid moving to Las Vegas, but owner Mark Davis' relocation dreams have continued inching closer to reality since. In the latest development, the Nevada Assembly signed off Friday on $750MM in contributions from the state toward a proposed $1.9 billion stadium for the Raiders.
The Chargers, meanwhile, will have to decide by Jan. 15 whether to head to Los Angeles, though a new stadium in San Diego would keep that from happening. There hasn't been much progress in San Diego, and La Canfora reported last month that the Chargers appear likely to join the Rams in LA.
Based on Graziano's report, NFL owners are seemingly on board with Vegas, whose stadium project would include $500MM in funding from Davis. Nearly half of that ($200MM) would come from an NFL loan. One problem for the league is that it has already exhausted the stadium credits in the current CBA, which the owners and players agreed to in July 2011 after a four-month lockout. Now, in order for an extension to happen, the players might require the owners to make "significant concessions," according to Graziano. It's unclear which issues would lead the players back to the negotiating table early, however.
Photo courtesy of USA Today Sports Images.
Follow @PFRumors