The Browns make a big move. The Indians blew a three game to one lead to lose the World Series to the Cubs, but elsewhere in Cleveland, the Browns made a huge trade, sacrificing a conditional third-round compensatory pick in exchange for Patriots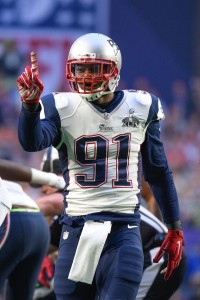 LB Jamie Collins. The reaction to the move was swift, with most observers guessing that Collins simply wants more money that New England was willing to pay — though Collins has disputed wanting a "Von Miller" contract, reports have indicated that he wants to top Luke Kuechly's $12MM+ salary. As of yet, the Browns haven't started negotiating a new deal with Collins, who will be a free agent at season's end.
Rest of the deadline stays quiet. Besides the Collins trade, the deadline consisted of mostly smoke but no fire. The Browns were reportedly considering moving defensive backs Tramon Williams (link) and Joe Haden, and while the Saints inquired on the latter, no deal was ever swung. Likewise, Cleveland held onto future Hall of Fame tackle Joe Thomas, and San Francisco did the same with Joe Staley and Torrey Smith. Meanwhile, conflicting reports emerged in regards to Jets defensive lineman Sheldon Richardson — while the Cowboys reportedly made an offer for Richardson (and were interested in Miami's Cameron Wake), other reports indicated that the rest of the league had limited interest in Richardson.
No more Norv. Norv Turner abruptly resigned as the Vikings' offensive coordinator last week, ceding his responsibility to tight ends coach Pat Shurmur. While Minnesota sat at 5-2 entering play today, the club's offense ranked only 24th in DVOA, though injuries can be blamed for many of the team's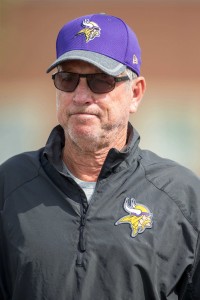 struggles. Head coach Mike Zimmer said he was quite surprised by Turner's decision, and subsequent reports have said Turner was not forced out. Shurmur, meanwhile, will get his third opportunity to work with Sam Bradford, having coached him previously with the Rams and Eagles.
Andre Johnson hangs 'em up. Midway through his 14th NFL season, receiver Andre Johnson announced that he would retire. Johnson is the all-time leader in just about every Texans' receiving category, and though he sputtered during his final two seasons with the Colts and Titans, he still looks like a surefire Hall of Famer. His 1,062 career receptions places him eighth all-time (just behind Reggie Wayne), while he currently ranks ninth in receiving yards with 14,185. And Johnson was just as exceptional on a rate basis, as his 73.5 yards per game places him ninth in league history.
Percy is back. While Johnson decided to call it quits, fellow receiver Percy Harvin took the opposite tack — he's coming back to the NFL, having signed a one-year deal to rejoin the Bills. Harvin will earn about $1MM for the remainder of the season, and will try to help spark a Buffalo offense that has been ravaged by injuries. This past offseason, he wrestled with the idea of retirement and flip-flopped a couple of times in the spring. In April, he told the Bills that he was done playing football, but he apparently had a change of heart in recent weeks.
Photo courtesy of USA Today Sports Images.
Follow @PFRumors