In an iconic scene from season nine of The Simpsons, Krusty the Klown announced his retirement to a scrum of not-so-stunned reporters.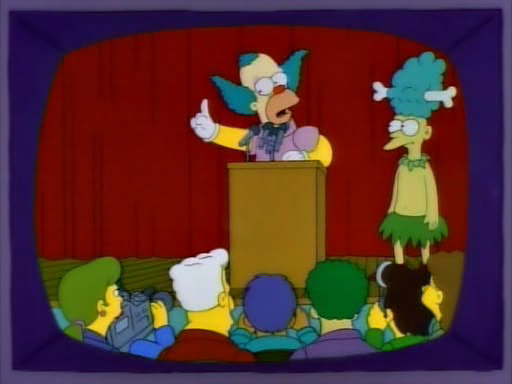 "But Krusty," one reporter asks. "Why now? Why not twenty years ago?"
It wouldn't have been out of place for any Rams beat reporter to channel that sentiment and ask a similar question of COO Kevin Demoff when he addressed the media on Monday. Jeff Fisher's dismissal was long overdue and you'd be hard-pressed to find anyone outside of the coach's family who disagrees.
For now, the Rams will turn things over to special teams coordinator John Fassel on an interim basis. While this is ostensibly a chance for Fassel to impress team brass and land the head coaching job for 2017, most are expecting the Rams to hire a name brand coach that will energize the fan base and give the team some additional panache in free agency.
With a few weeks to go between now and the official end of the Rams' season, here are ten names that could be considered for the job: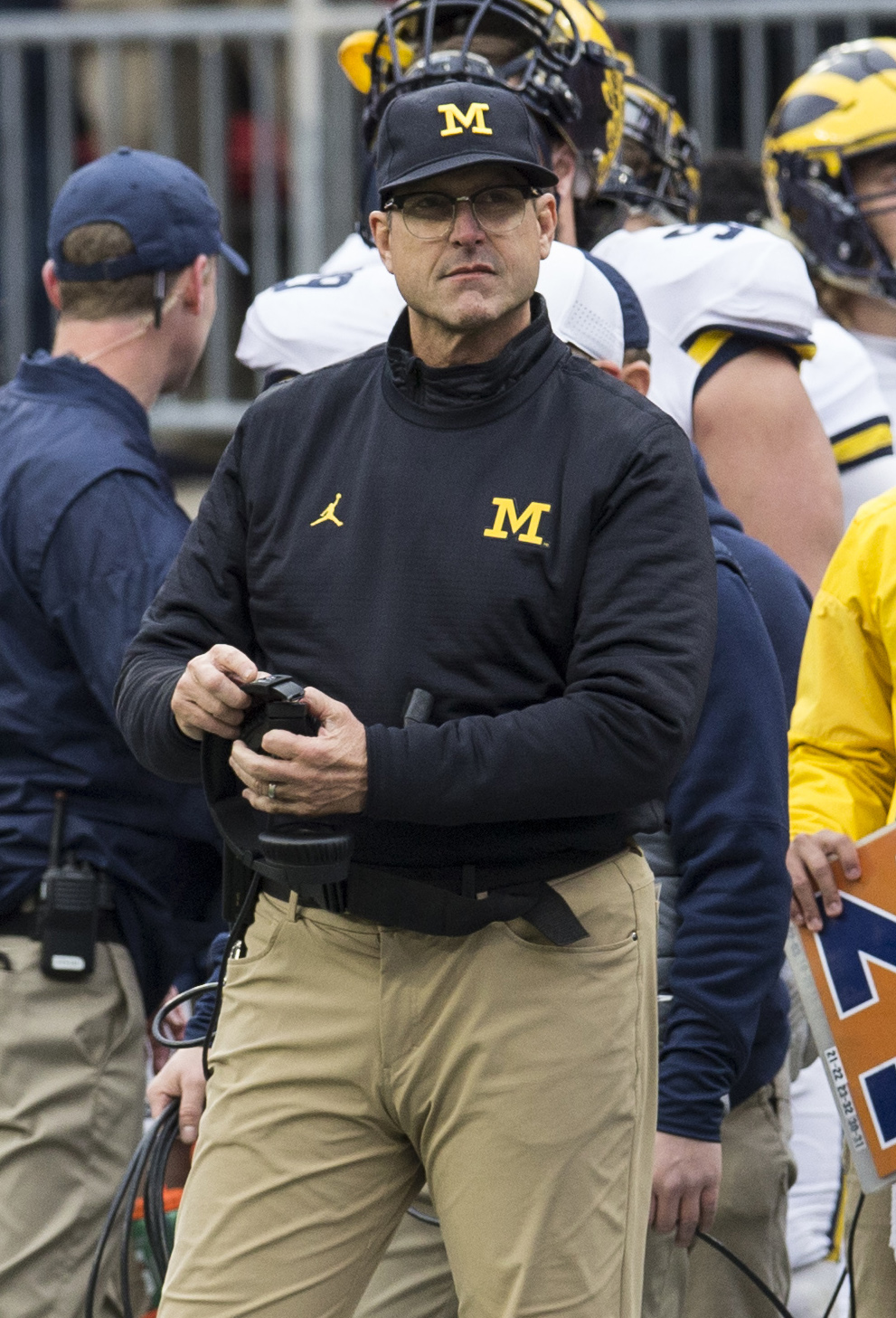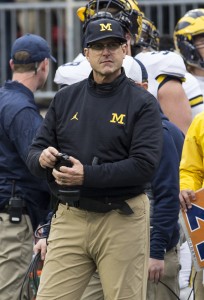 Jim Harbaugh, head coach at the University of Michigan: Some say that living well is the best revenge. Others say that the best revenge against your former employer is setting up shop across the street and destroying them. Santa Clara-to-Los Angeles is a lengthy drive, but you get what we're getting at.
Harbaugh, in theory, could leave his alma mater and crush the 49ers by joining up with a divisional rival. The Rams have reportedly been loafing in practice and Harbaugh is the kind of throwback disciplinarian that the team badly needs. It's fair to assume that the Rams will get in contact with Harbaugh, but it will be tough to get him to leave his lucrative job in Ann Arbor.
With National Signing Day around the corner, Harbaugh could publicly remove himself himself from consideration if he is not at all interested in an NFL return. Alternatively, if Harbaugh wants to get sweet revenge against the Niners, Stan Kroenke better have his checkbook ready. Signing Harbaugh could cost upwards of $10MM/year and that's before factoring in his buyout clause with the Wolverines. If Harbaugh bolts, he'll owe U-M the prorated portion of his $2MM signing bonus. With two of the seven years served, 5/7ths of that amount comes out to roughly $1.43MM.
Click here to read more from Zach Links..
Josh McDaniels, offensive coordinator for the Patriots: Harbaugh figures to be one of the league's hottest coaching candidates this offseason. His first foray into coaching didn't go as planned with the Broncos, but he's no longer a doe-eyed youngster in his 30s and he has rebuilt his rep as an offensive guru in New England. The Rams mortgaged their future a bit for No. 1 overall pick Jared Goff and it is imperative that they put him on the right track. The Rams could see McDaniels as the right man to groom the Cal product and McDaniels could be intrigued by the possibility of working with one of the league's most talented young running backs in Todd Gurley.
Jon Gruden, former NFL head coach/current ESPN analyst: Gruden is under contract with ESPN through 2021, but his deal does not preclude him from pursuing coaching opportunities. The Monday Night Football color man has turned down coaching advances in the past, but those close to Gruden say he would listen to a pitch from the Rams, according to Sam Farmer of the Los Angeles Times. Gruden has been in the booth for seven years, but anyone who has tuned into MNF knows that his passion for the game has not waned. Like McDaniels, Gruden could be a positive influence on Goff. Like Harbaugh, he'll cost quite a bit of money.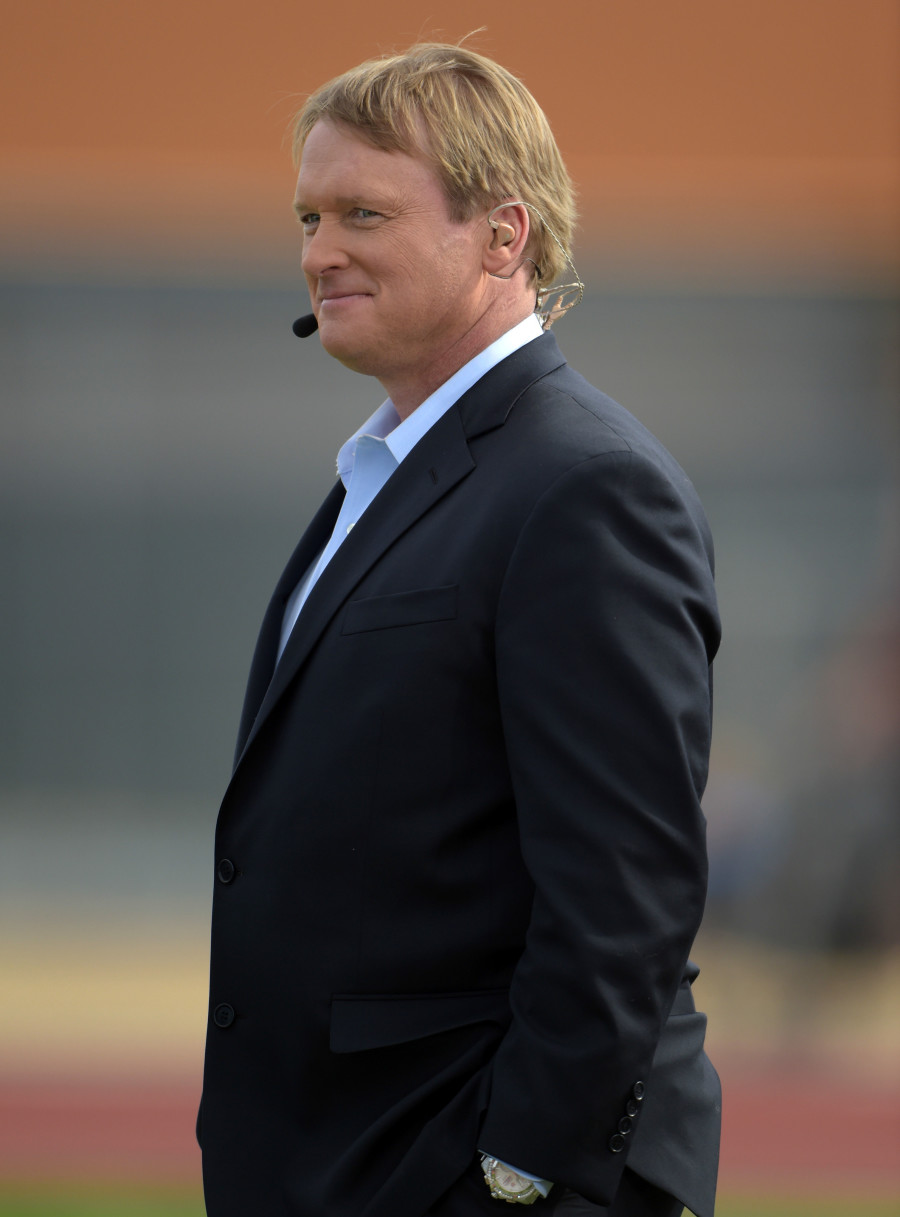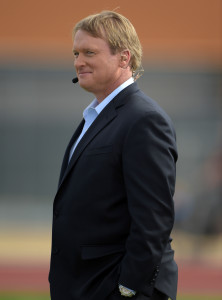 Pete Carroll, Seahawks head coach: As unlikely as it sounds, there is precedent for this sort of thing. It's not clear if Carroll is interested in going back to Cali, but the Rams would love to have him.
Kyle Shanahan, Falcons offensive coordinator: As the Rams consider coaches, they should probably give some thought to hiring the guy who embarrassed them into finally firing Fisher. Shanahan's Atlanta offense ripped up the L.A. D on Sunday, giving the Falcons the highest offensive DVOA of any team in the league through Week 14.
David Shaw, head coach at Stanford University: If the Rams can't land Harbaugh, how about getting the coach who replaced him at Stanford? Since taking over the job, Shaw is 63-17 and his credits include the collegiate grooming of Andrew Luck. Right now, there's no indication that Shaw is looking to leave Stanford. It's also worth noting that Stanford doubled Shaw's salary from 2013 to 2014, so they have shown a willingness to do what it takes to keep him.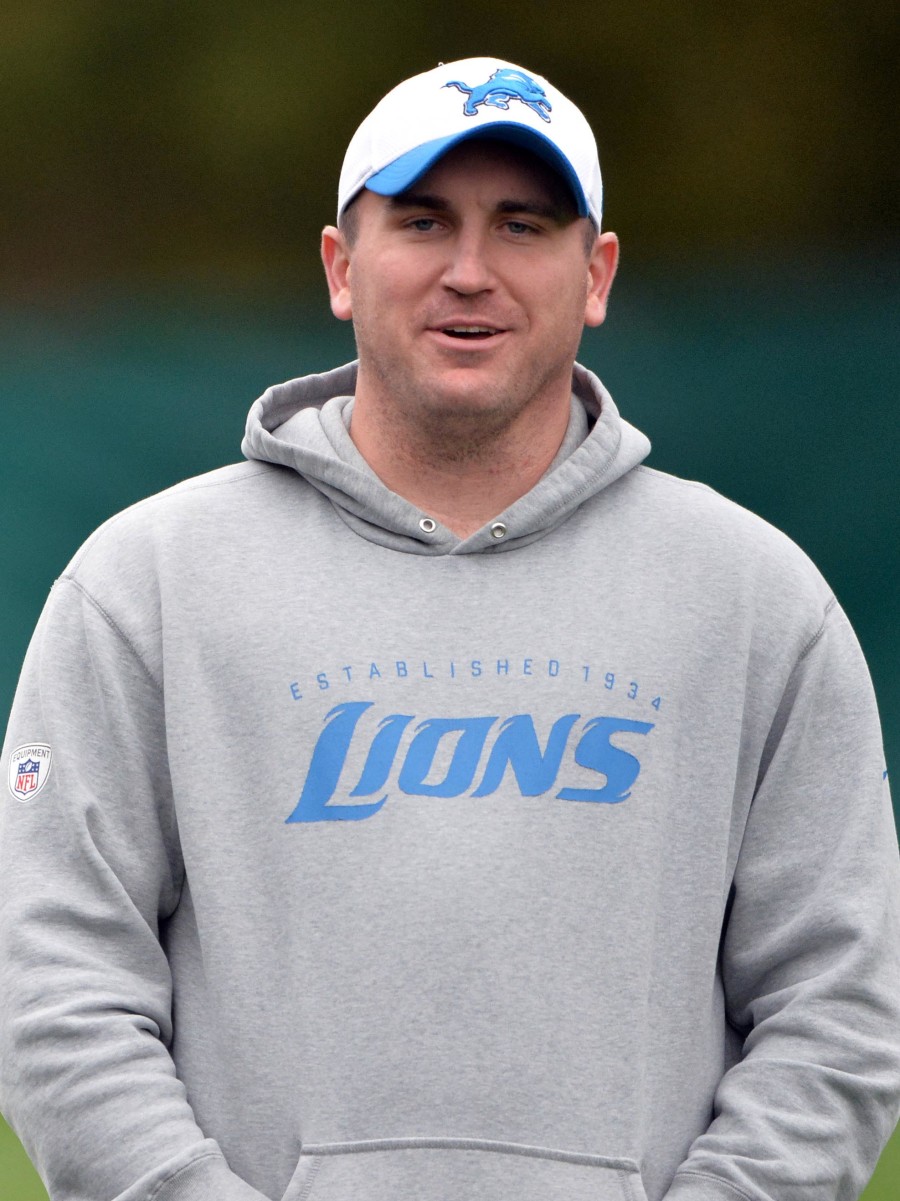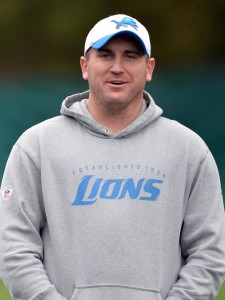 Jim Bob Cooter, Lions offensive coordinator: Blessed with the best name in the NFL, the Lions OC figures to garner tons of attention this offseason after guiding Matthew Stafford to the best season of his career. Cooter's youthful energy will work in his favor. His age, however, could hurt him when it comes to head coaching consideration.
He won't turn 33 until July and he would be the sixth-youngest man to ever become an NFL head coach in the modern era, slotting him ahead of McDaniels on that list. He's also been arrested twice: once for a DUI and once for an aggravated burglary charge after he "climbed through a woman's window, stripped down to his underwear, and got into bed with [a] woman," according to CBS8. It should be noted that he has avoided all legal trouble since joining the NFL ranks.
Teryl Austin, Lions defensive coordinator: Always a bride's maid, never a bride? Last year, Austin interviewed for four head coaching jobs and he implied that he felt two of those clubs were only talking to him to satisfy the Rooney Rule. This year, the Lions are 9-4 and atop the NFC North and this could be the year that Austin gets his big break. Popular thinking is that the Rams will go with an offensive-minded coach to help develop Goff, but it's still possible that they could hire a head coach like Austin to get the most out of their talented D-Line.
Sean McVay, Redskins offensive coordinator: McVay won't turn 31 until January, but this offensive guru has turned heads around the league now that he has gotten two strong seasons out of quarterback Kirk Cousins. Expect Washington to put up a fight if any team tries to swoop in on McVay. You can also expect some hesitation from interested clubs given his age and relative lack of coaching experience. If hired as a head coach this offseason, McVay would be the youngest man to ever hold an NFL head coaching job in the modern era. He might also be younger than a player or two on next year's roster.
John Fassel, Rams special teams coordinator/interim head coach: As the man with the interim title, Fassel has to be included on this list. He may not offer the star power of the other coaches listed here, but he'll at least be in the running if the Rams can find success in their final three games. L.A. closes out the season against the Seahawks (Thursday night), 49ers, and Cardinals. The Rams have not defeated an NFC West opponent since Oct. 2 when they beat the Cards 17-13. Since that intra-divisional W, the Rams have gone 1-8.
Other names to keep in mind: If the Rams want to go with a defense-oriented coach, they could be one of several teams to interview Patriots defensive coordinator Matt Patricia this spring…Wisconsin coach Paul Chryst has gotten some NFL buzz…Besides Austin, Fritz Pollard candidate Anthony Lynn (Bills) could be considered…Rob Chudzinski didn't last long as Cleveland's head coach, but the Colts offensive coordinator is highly-respected around the league.
Follow @PFRumors