In advance of March 9, the start of free agency in the NFL, Pro Football Rumors will detail each team's three most glaring roster issues. We'll continue this year's series with the Washington Redskins, who narrowly missed a Wild Card berth after finishing with a 8-7-1 record.
Pending Free Agents:
Top 10 Cap Hits for 2017:
Other:
Three Needs:
1) Commit to Kirk Cousins: The Redskins are reportedly willing to use the franchise tag on quarterback Kirk Cousins for a second consecutive year, a move that would guarantee the sixth-year signal-caller nearly $24MM for the 2017 campaign. Cousins would likely sign the tender immediately (as he did last offseason), as the two one-year pacts would net him ~$44MM over a two-year period. From Washington's perspective, however, continuing to employ the franchise tag doesn't make much sense.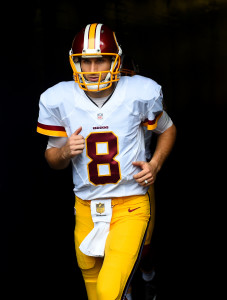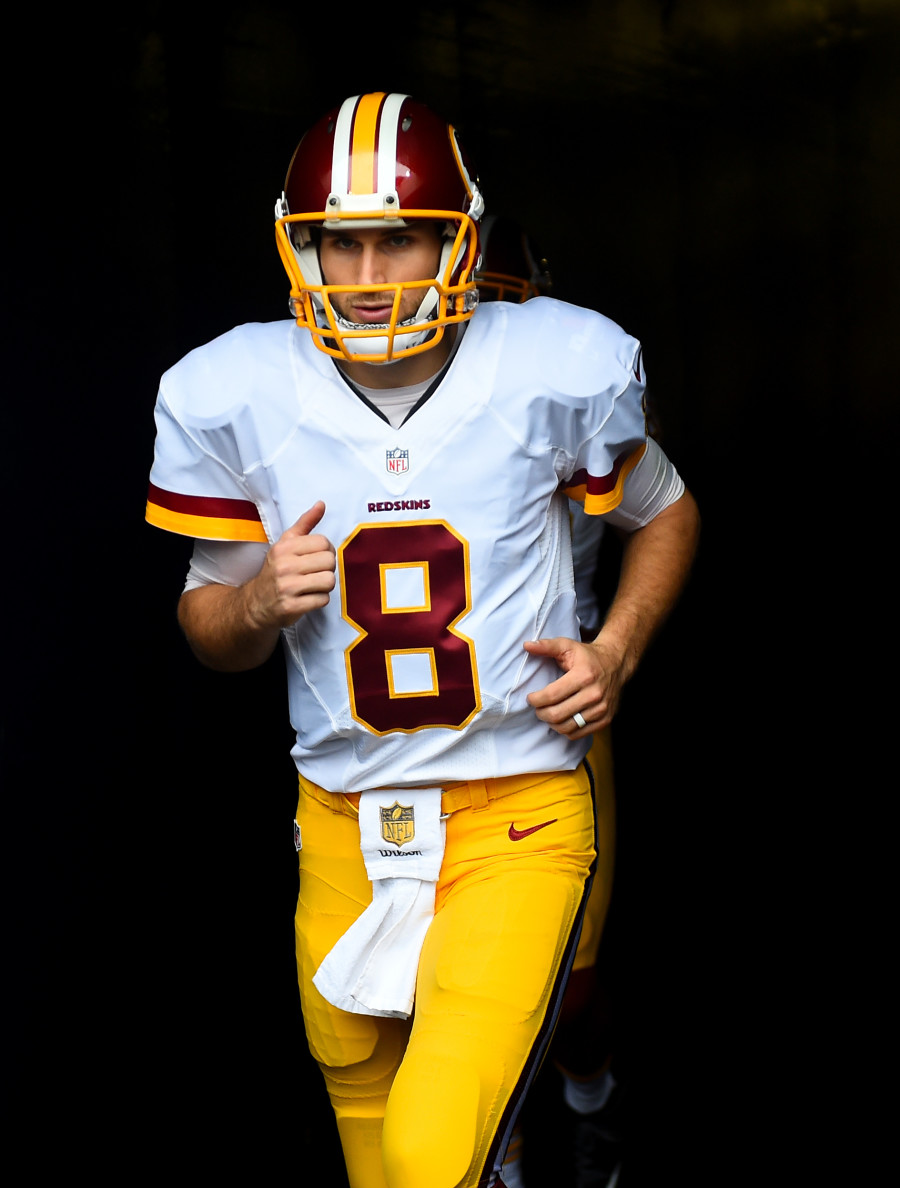 Had the Redskins worked out a long-term extension with Cousins last offseason, the club would have likely been forced to guarantee something in the neighborhood of $45MM — roughly the same total he'll earn from 2016-17 if franchised again — over the life of the contract. Cam Newton received $41MM in guarantees under the terms of his extension signed in June 2015, while Andrew Luck got $47MM fully guaranteed one year later (Aaron Rodgers still ranks first among quarterbacks with $54MM guaranteed). Because Washington is clearly willing to hand Cousins a significant amount of guaranteed cash, an extension is the best outcome for both parties.
Clearly, however, hindsight is 20/20, and there were legitimate reasons not to extend Cousins at this time last year. Cousins was coming off an excellent season, to be sure, but it was his first year as a full-time NFL starter, and there was some concern that he was simply a product of an effectively-schemed Redskins offense. Had Washington locked up Cousins for the long haul, only to see him turn back into a pumpkin this season, management would have been the subject much scorn. But the 28-year-old Cousins largely backed up his results this year, completing 67% of his passes for nearly 5,000 yards, 25 touchdowns, and 12 interceptions, while ranking third in DYAR and fifth in DVOA.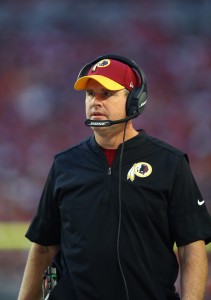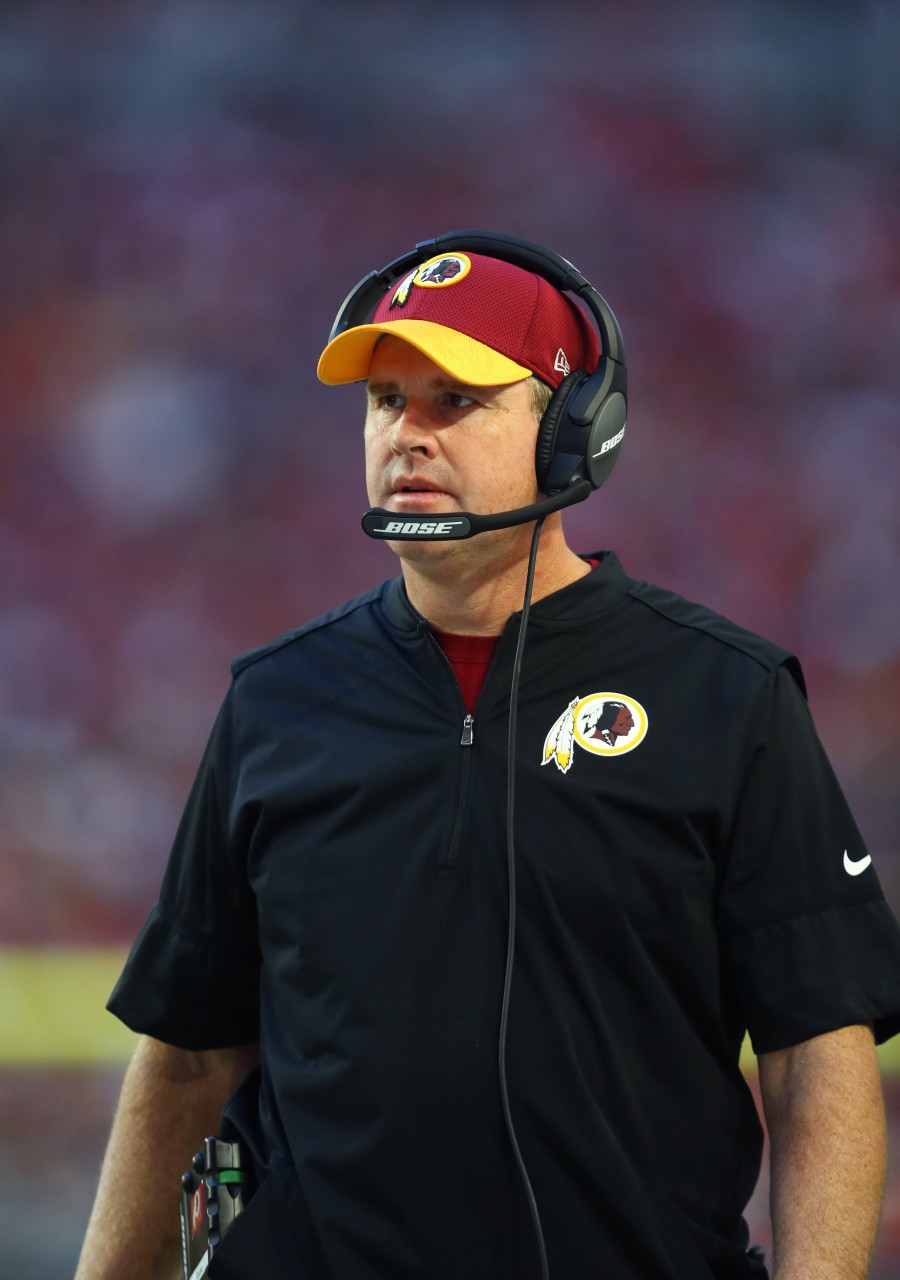 Head coach Jay Gruden has found his franchise quarterback, and while Cousins may not a be a top-five signal-caller, he's certainly among the league's top-12 QBs, making him an extremely valuable asset. The Redskins aren't going to start over the position — as usual, there is no quarterback talent available on the free agent market, and a win-now club like Washington isn't going to turn over its fortunes over to a rookie passer. Getting Cousins, who places first on PFR's 2017 Free Agent Power Rankings, under contract for the foreseeable future is the logical next step.
Cousins is reportedly targeting $23.94MM — the same total he'd garner under the franchise tag — annually, a figure that would make him the third-highest paid quarterback in the league on a per-year basis. Over the course of a five-year contract, Washington would be paying Cousins nearly $120MM, and given that recent quarterback contracts have included 35-40% fully guaranteed, Cousins would be looking at $45MM in guarantees. It's a huge total, but contract negotiations are based as much on timing as they are on talent. Cousins has played the free agency game correctly by betting on himself, and he's now poised to cash in.
2) Get younger on the defensive line: Most of the Redskins' interior defenders are heading for free agency, with Chris Baker, Cullen Jenkins, Kedric Golston, and Ziggy Hood all scheduled to reach the open market in March. Baker is both the youngest and the best of Washington's impending free agent defensive lineman, as he graded as the NFL's No. 19 interior defender, per Pro Football Focus. Baker heads up the second-tier of free agent DLs, and given that he could land a nice contract from an opposing club, it wouldn't be a shock if he doesn't return next season, as John Keim of ESPN.com recently wrote.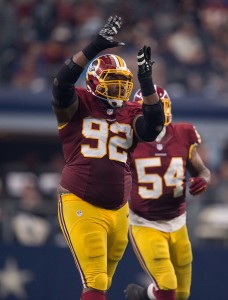 Any potential additions made by Washington will likely be affected by the club's choice of defensive coordinator, and the Redskins' search is still ongoing at present. With the exception of Gus Bradley, every candidate that's interviewed for the job runs a 3-4 front, which would seem to indicate that Washington wants to keep its 2016 scheme intact. Defenses are now so multiple, and front-line defenders so capable of moving around, that the 4-3 vs. 3-4 distinction holds little value, and most of the linemen available in the draft and free agency could fit with the Redskins regardless of who takes over as DC.
Michigan State's Malik McDowell looks like the top interior lineman in the 2017 draft class, in the estimation of ESPN.com's Mel Kiper Jr., who rounds out his top-five at the position with Caleb Brantley (Florida), Elijah Qualls (Washington), Charles Walker (Oklahoma) and Ryan Glasgow (Michigan). The 6'4″, 300-pound Glasgow was specifically singled out by Kiper as a future run-stuffer who's "as good as any college defensive tackle." Walker, too, is an interesting case, as scouts were less than complimentary (labeling Walker a "quitter" who "doesn't want to hit anymore" ) about his decision to leave OU early to begin draft preparations. For what it's worth, Josh Norris of Rotoworld sent McDowell to the Redskins in his most recent mock draft.
Washington could also look to free agency for reinforcements, but the options aren't exactly brimming with youth — Arizona's Calais Campbell, for example, might be a nice fit, but he'll be 31 years old when the 2017 campaign gets underway. Dontari Poe (26) would be another interesting choice, and although he could be aiming to break the bank on the open market, the Redskins should have the cap space to accommodate him. The Giants' Johnathan Hankins and the Eagles' Bennie Logan could also be in consideration, as their respective signings would not only bolster Washington's front, but weaken that of a division rival. Farther down the list of free agents, Devin Taylor and John Jenkins jump out as defenders who still have youth on their side.
3) Sort out the secondary: Washington is clearly set at one cornerback spot after signing Josh Norman to a massive contract last offseason, and we'll start with one side note about his deal: The Redskins should absolutely not succumb to any financial pressure to restructure his deal this year despite his hefty cap hit of $20MM, tops among corners and tied for second-greatest among all defenders. Although the figure is high, Washington has the cap space to bite the bullet and withstand the charge this season. If the club reworks the deal, likely by converting a large chunk of Norman's fully guaranteed $16.5MM base salary into a prorated signing bonus, it won't find it easy to part ways with Norman down the road if his play suffers a decline.
Norman should lock down one side of the field in 2017, but the rest of Washington's defensive backfield is up in the air. At corner, Bashaud Breeland, Kendall Fuller, and Quinton Dunbar all graded out as bottom-30 CBs among the NFL's 115 qualifiers, per PFF, while safety was manned by something of a rotation, as Will Blackmon, Donte Whitner, David Bruton, and DeAngelo Hall each played on at least 15% of the club's defensive snaps. Safety, in particular, should see a great deal of turnover this offseason, as Whitner is a free agent, Bruton has already been released, and Hall seems like a cap casualty.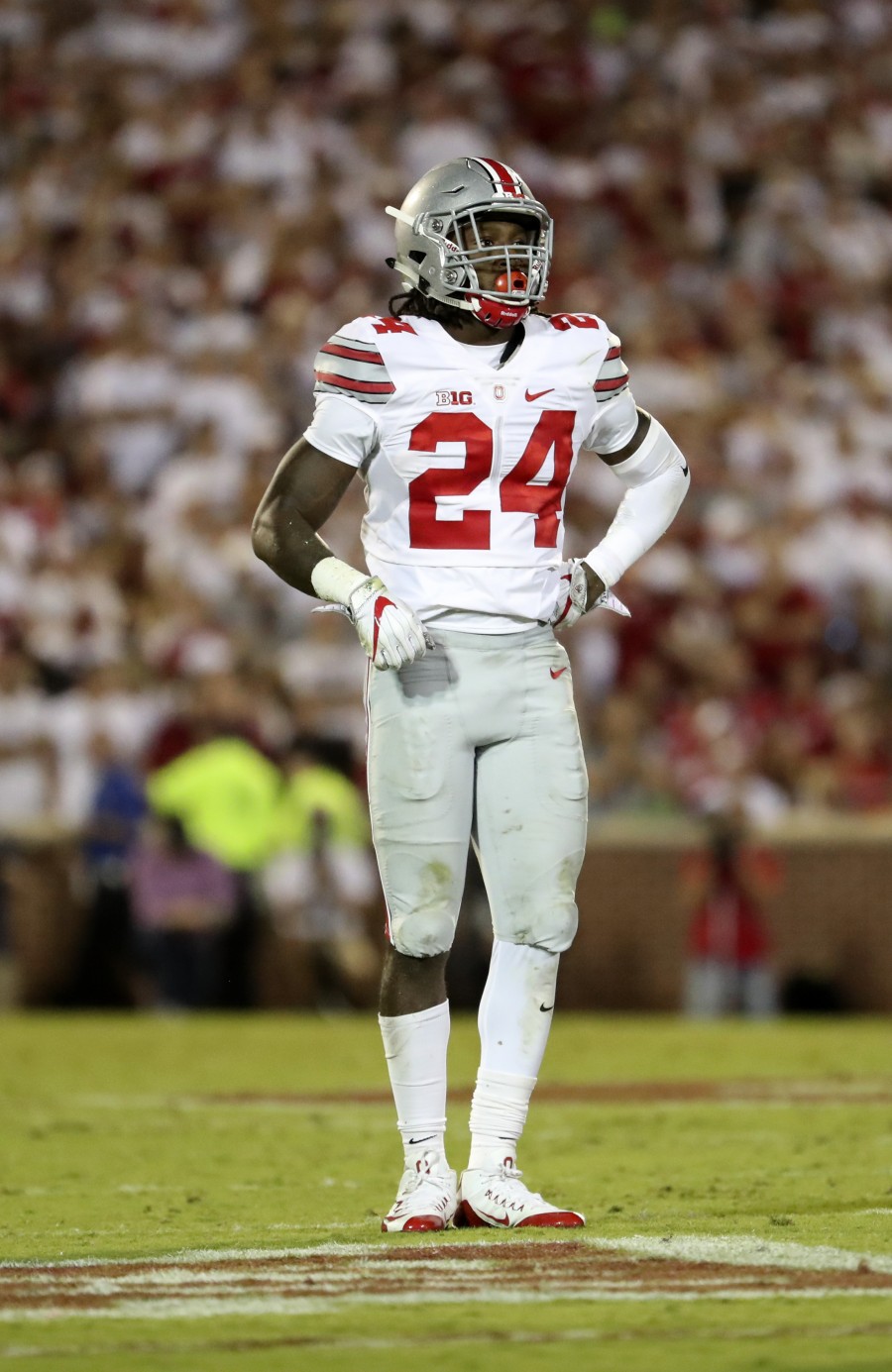 We'll start with safety, a position that could be affected by the fate of 2016 second-rounder Su'a Cravens. Viewed as something of a hybrid LB/S in the mold of Arizona's Deone Bucannon, Cravens said earlier this month that he "can't wait" to play safety in 2017, a sign he's been told he'll be moving to the secondary full-time. Along with Blackmon, he'll likely form the Redskins' safety duo, but that doesn't mean the team shouldn't search for more back-end help. There's no guarantee that Cravens will take to playing safety on a regular basis, while Blackmon is entering both his age-33 season and the final year of his contract, meaning Washington needs to find his replacement. As such, Ohio State's Malik Hooker was sent to the Redskins at pick No. 18 by Kiper in his first mock draft of the year.
Given that Washington ranked 24th in DVOA against the pass, it can also afford to look for cornerback help. The trio of Breeland, Fuller, and Dunbar are all under 25 years of age and still have to room to grow, but the club could certainly use a veteran in the secondary. This year's class of free agents offers quite a few top-end talents such as A.J. Bouye and Trumaine Johnson, but the Redskins won't be in the market for another elite corner after reeling in Norman last season. Instead, Washington could look to secure a short-term pact with the Cowboys' Brandon Carr or Morris Claiborne, or add a young player — such as Josh Robinson (26) — that hasn't yet put it all together.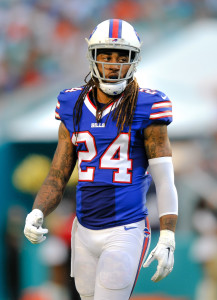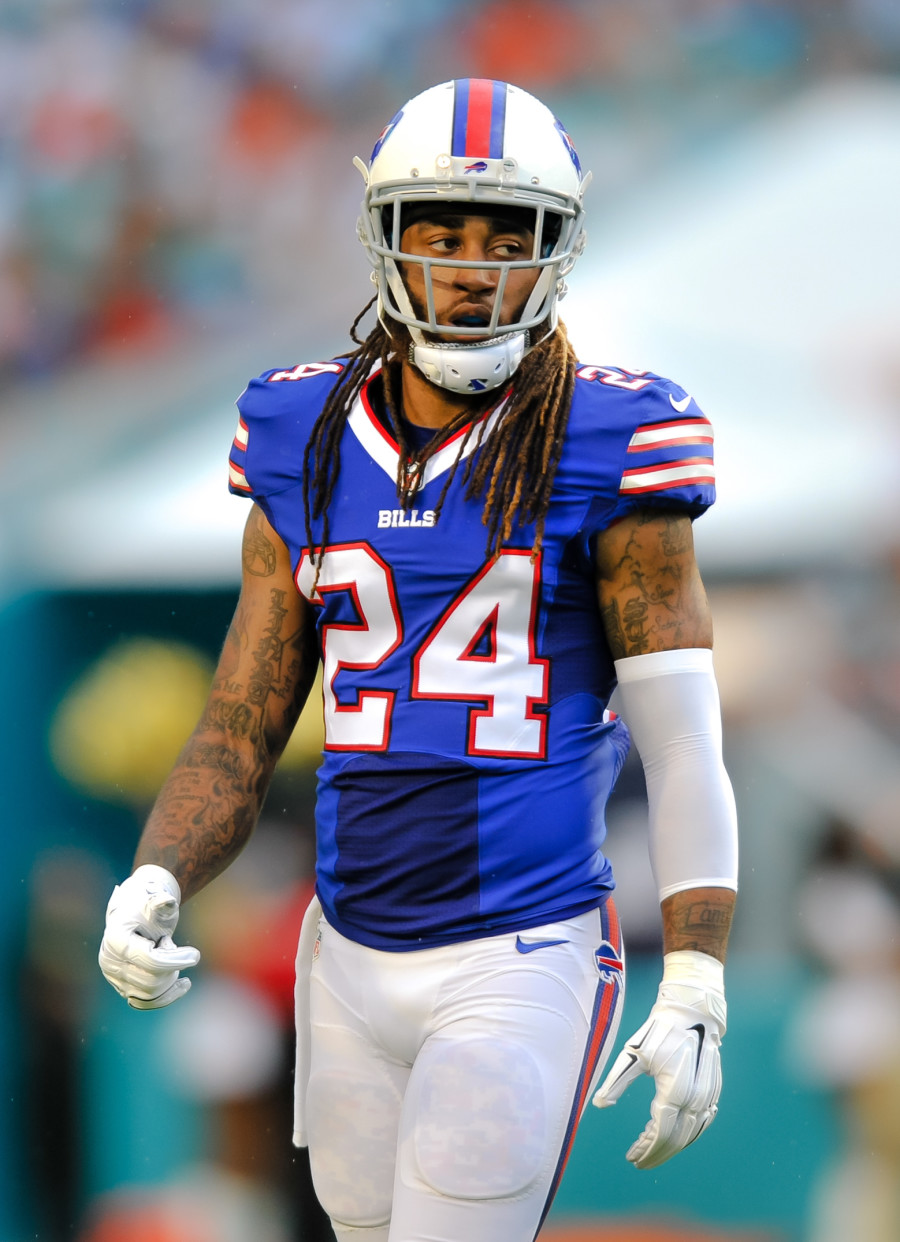 The Redskins' choice of defensive coordinator could also play a significant role in the types of cornerbacks the club chooses to target. For example, if one of Rex Ryan's disciples (Rob Ryan, Mike Pettine, or Dennis Thurman) lands the job, Washington could take a look at Bills defensive backs Stephon Gilmore and/or Corey White, each of whom would presumably offer scheme familiarity. If the Redskins opt to hire Gus Bradley, perhaps Washington will express interest in Jaguars corners Prince Amukamara or Davon House, the latter of whom is currently employed but is viewed as a release candidate.
Photo courtesy of USA Today Sports Images.
Follow @PFRumors